The SwipedOn iOS App 2.14.1 is here. Would you like a drink with that?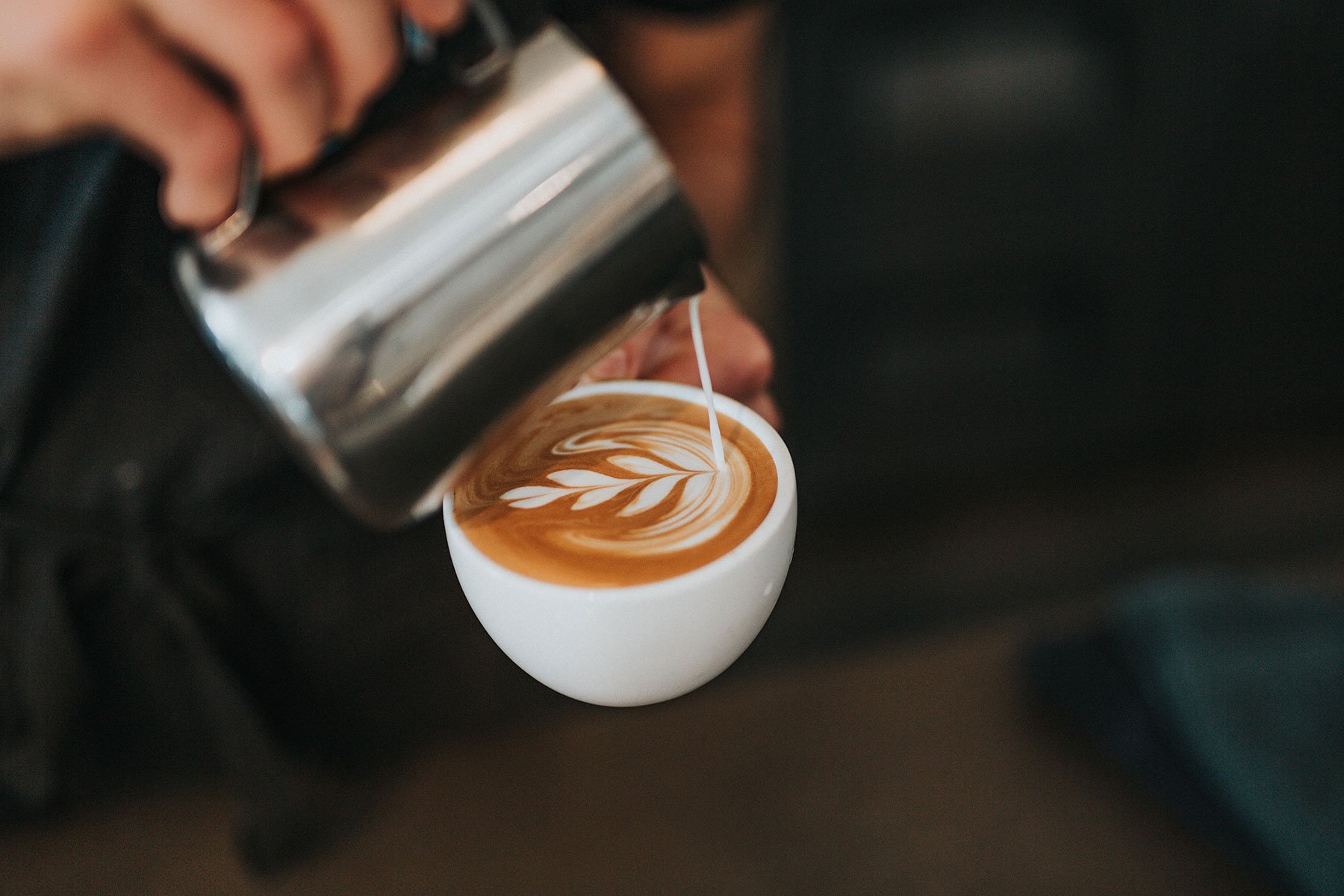 Would you like a drink with that? In the latest SwipedOn iOS App update, we've released our brand new AddOn along with a useful feature release.
---
Both are sure to help you deliver the best visitor experience imaginable; surprise and delight your visitors by offering them a drink or food (or both) during the sign in process with SwipedOn Catering AddOn. Plus, if you are located in one of the applicable countries, take advantage of the new feature - a multilingual SwipedOn App. In this article, we've outlined everything you need to know about these updates and how to activate them on your SwipedOn account.
In this video, SwipedOn Founder & CEO Hadleigh guides you through SwipedOn Catering.
Want to see more? Subscribe to the SwipedOn YouTube channel: here
---
NEW: SwipedOn Catering
What better way to surprise and delight your visitors than by offering a beverage or food - or both - upon arrival Introducing SwipedOn Catering, aimed at making your guests feel truly welcome and designed to efficiently manage every aspect of the guest experience.
Whether you have a barista on site or your administrative professional organises drinks and food for guests, you now have the ability to offer tea, coffee, oat, almond, coconut milk, pastries and cakes during the sign-in process; fully tailored to the needs of your business.
SwipedOn Catering will help you deliver the best visitor experience in the world and leave your clients, visitors and guests with a first impression that will last.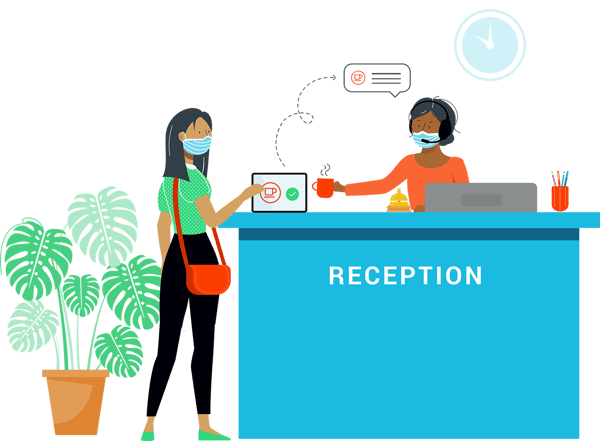 How it works for your visitor
Catering is the last step of the sign in flow. Your visitor will be presented with the available options on screen and can choose the options they would like. When the visitor has made their selections, an instant notification is sent to your chosen contact to fill the order.
If your guest does not want the food or drink options on offer, they can simply tap the 'no thanks' button.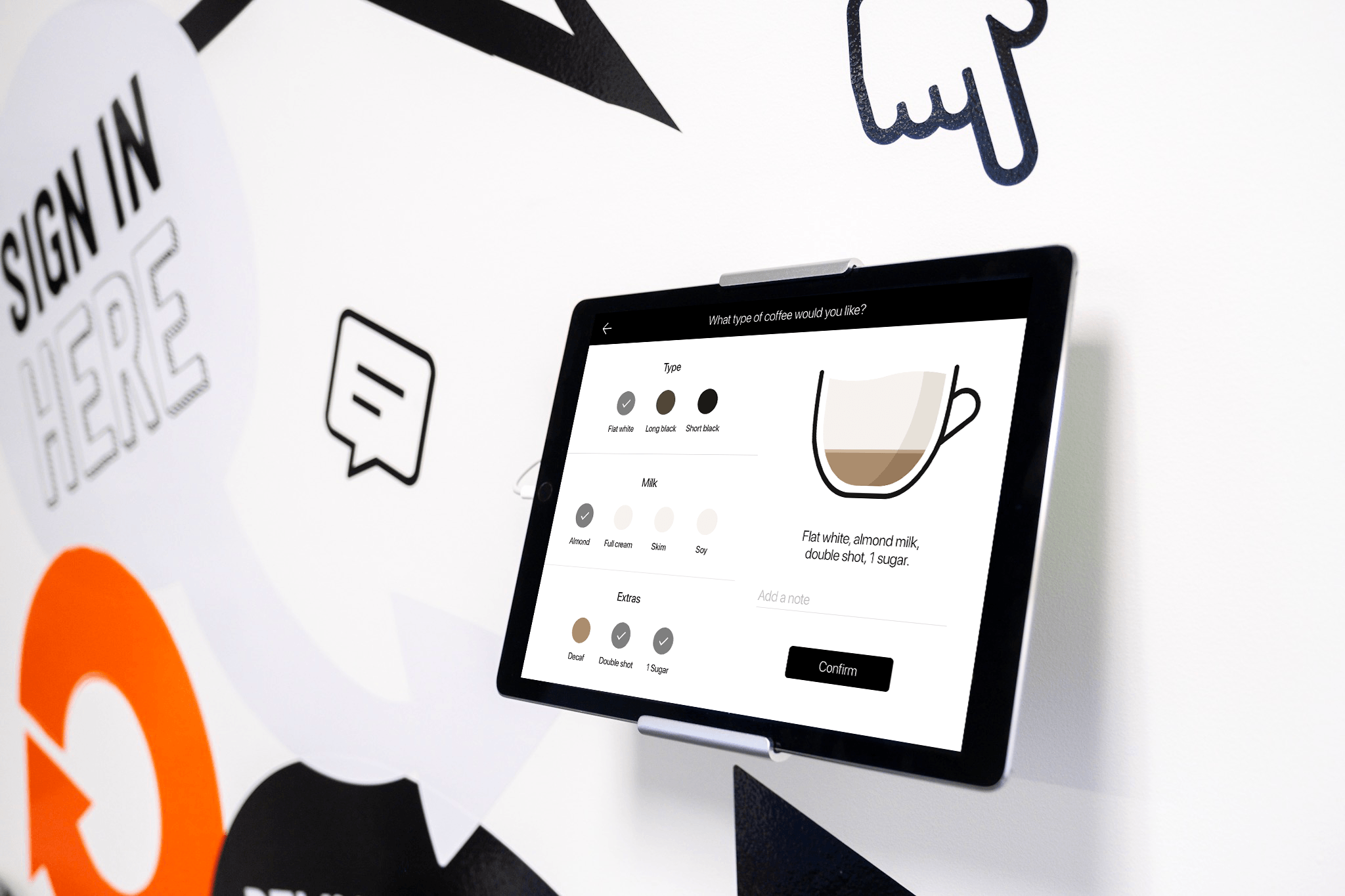 How to customize Catering by SwipedOn
All options are customizable. Whether you want to offer coffee only or have the ability to offer soft drinks, coffee and tea. And it doesn't stop at white, black or green... there's the option to add alternative milks and varieties of tea and coffee too! Whatever you have the ability to offer, you can add into the system via the web dashboard.
Whether you just have a coffee machine, have a cafe or barista on site, or you are partnering with the coffee shop next door, it's easy to get Catering working for your visitors.
To access Catering settings, simply log into your web dashboard and click on 'Catering'. You can edit your menu with coffee, tea or other options and can customise the kind of coffee options available, adding different types of milk or extras like marshmallows for a hot chocolate. 'Other' is used for water, orange juice, kombucha… whatever drinks are not tea or coffee. If you enable the 'food' section, you can upload a photo of the food item on offer via the web dashboard.
Choose who you would like to receive the instant notification as your order contact. You can choose multiple people to receive this message. If you have a barista on site, we'd recommend adding them along with your admin professional.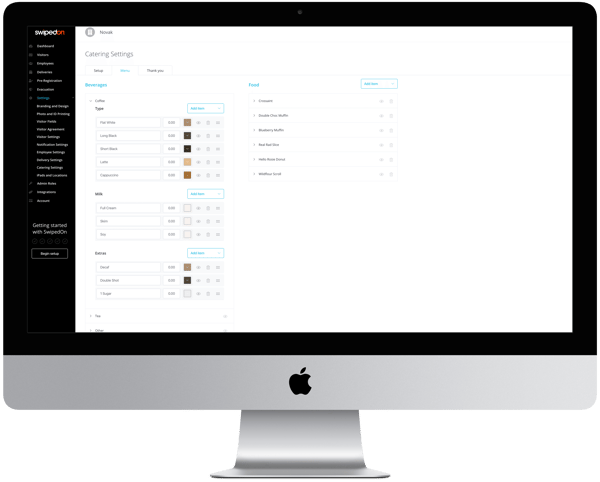 How to add SwipedOn Catering to your account
Be sure to update your iPad with the latest version of SwipedOn
Activate your 14-day trial of SwipedOn Catering to try it for free
To add Catering to your SwipedOn subscription, simply navigate to your account settings and select Catering
NEW: Multiple Language Options
While this iOS App version of SwipedOn celebrates the addition of SwipedOn Catering, there's another feature we know you'll love if you're operating in one of our top non-English speaking countries. Hola, Hej, Bienvenue, Hallo, Velkomen, Hallå! Because this one's for you.
The SwipedOn app now offers you the option to deliver the best visitor experience imaginable in Spanish, Latin American Spanish, Danish, French, French Canadian, Swedish, Norwegian or Dutch.
If your workplace is located in any of these countries, we've just made it a lot easier for you to deliver a streamlined and localised experience for visitors, clients and employees.
How to change the language for your version of the SwipedOn App
In the iPad app, triple tap the SwipedOn logo in the top left
Select 'languages'
Select the language you would like you iPad to be shown in
You'll still need to navigate to the 'Settings' tab in the web dashboard to translate your custom text - 'sign in', 'sign out' and 'employees'
How can we help?
If you have any questions about our latest feature release, hit the chat icon in the bottom right of your browser to speak to one of our world-class customer support team.
Featured image photo credit: Tyler Nix