What Post-pandemic Workplace Trends Can We Expect to See?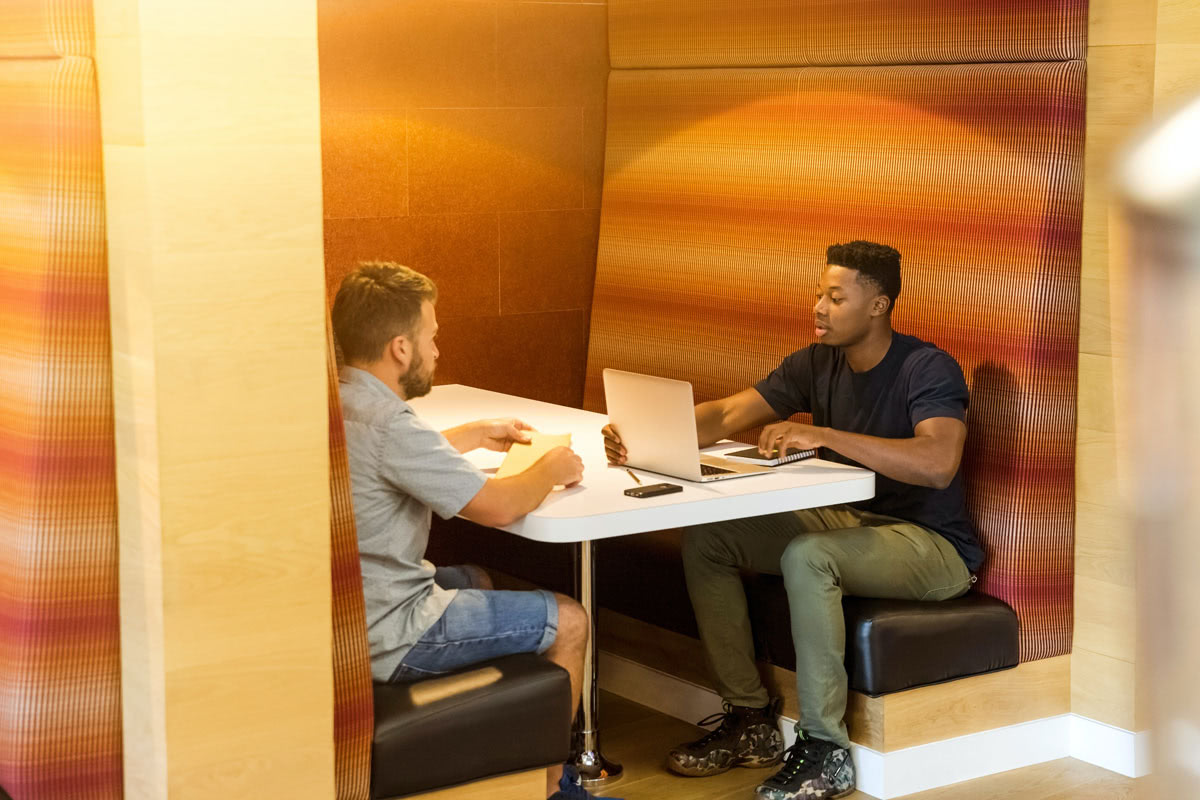 The Coronavirus pandemic was a catalyst for rapid global changes that affected people in every aspect of their lives. Most notably, the working life. Businesses were forced to adapt, and realign their goals, to match evolving regulations, while working through challenges of having a remote workforce.
Workplaces across the world have shifted to a hybrid model and working remotely has become an empowering tool for employees and employers alike. With businesses returning to BAU, new workplace trends are emerging as part of a new normal. Let's take a look at what business owners can expect to see as commonplace in the working world post-pandemic.
1. Effective Team Collaboration
As team members adapted to the challenges of remote work and reduced staff, the pandemic highlighted the importance of team collaboration. People have needed to ask for help more often, rely on others, and step up for one another due to unexpected difficulties.
Online collaboration tools, such as online message boards and workspaces, will continue to be essential. While remote work or a permanent work-from-home setup may not be ideal for some, a hybrid workspace can be a good compromise. Some companies have explored using various technologies to support hybrid work, including employee in out boards and desk booking tools.
One thing is clear: we are not going back to the way things were before. According to recent data from Gallup, 53% of employees are expected to work in a hybrid setup. Businesses will need to offer the tools and capacity to support employees across a range of working conditions and locations.
2. Increased Importance of Data Security
Now that people work on a range of networks and devices, there must also be significant changes in security applications. Legacy tools designed to protect on-premises networks are no longer adequate. Remote and hybrid work are here to stay. Therefore, businesses need to adopt controls and protections to secure their assets, no matter where their employees work.
3. More International Expansion
Cloud-based technology has enabled businesses to explore capacity for expansion to other markets. They are no longer restricted to a physical location. Now, they can hire globally and support a diverse workforce with a wider range of operations.
4. Remote Work Stays
While many businesses are reopening in-office operations, some employees will continue to work remotely. During the disruption, employers and employees made significant investments in their remote work setups. According to the National Bureau of Economic Research study, employers have devoted considerable resources to cloud computing and tech infrastructure in order to serve remote workers.
Employees have also opted in, spending an average of US$560 to upgrade their home workspaces.
5. Increased Competition for Top Talent
Post pandemic, one of the major trends that HR leaders have to deal with is the increased competition for skilled workers. They face the challenge of finding the right people with the skills the organization is looking for while salary remains within budget.
HR departments must showcase the company's strengths to the right talent. An inclusive and transparent company culture is attractive to potential hires. Investing in modern technology, such as touchless workplace sign-in, is crucial to communicate all these points and attract top talent.
6. Focus on Productivity Instead of Hours Worked
According to a Gartner analysis, many employers implement technology to monitor their employees' performance and productivity. There are various ways they do this, including using employee in and out tools, monitoring computer usage, and tracking emails and chats.
But now, the focus is more on how engaged employees are. There have been numerous developments that help leaders understand the whole employee experience and make changes to earn and support employee commitment. While some of these strategies were in place before the pandemic, there will be an increased use of technology to gather employee analytics.
7. Increased Employee Input
Leaders are recognizing the importance of building a culture of trust in businesses. With this, collaboration is set to extend to the wider team. People want to be heard and feel valued and, if they are given the opportunity to participate in decision-making, they are likely to feel more engaged and take more initiative.
Managers must lead with strong communication, which will help drive the relationship between team members. Decision makers can provide the right tools and resources to establish this connection and develop a transparent organizational culture. Frequent comms with the leadership team can make employees feel included and encourages them to share their insights, helping managers discover growth opportunities.
8. Increased Use of Automation
The COVID-19 pandemic accelerated the adoption of automation and artificial intelligence (AI) in the workplace. Automation has significantly helped control costs and mitigate work process disruptions. In a survey conducted by McKinsey, 67% of the respondents claimed to have increased the adoption of automation in their processes.
Whether employees return to the office or completely embrace remote work, the use of tools for performing work tasks will remain. Contactless workplace sign in solutions, which can automate employee sign in, access control, and location tracking within a building will certainly be trending. 📈 🔥
9. Evolving Technology Will Play a Major Role
When the pandemic started, many businesses were ill-prepared. Thankfully, technology and its rapid adoption and evolution have helped many businesses cope and adjust their processes to continue their operations. A visitor management system has a range of benefits which were helpful for businesses during/after the pandemic. The software is continues to evolve with new trends in the workplace.
Visitor check in software, for example, is no longer solely for tracking visitors. Trust us, we know this one. 😆 The technology has become a vital risk management tool and key component for operational strategies in the workplace. The use of multi-applicational tech for operations is a trend that will continue beyond the pandemic.
TLDR: The hybrid workplace is a trend which will stay beyond the pandemic.
One thing is clear: a hybrid workspace setup is one of the major changes we will see in the workplace. More people want a healthy work-life balance, and a hybrid workplace will continue beyond the pandemic for this reason. Technology will be vital for facilitating this shift. Desk booking, employee sign in and out, visitor management software, and contactless sign in are all going to be common.
Featured Photo by LinkedIn Sales Solutions on Unsplash