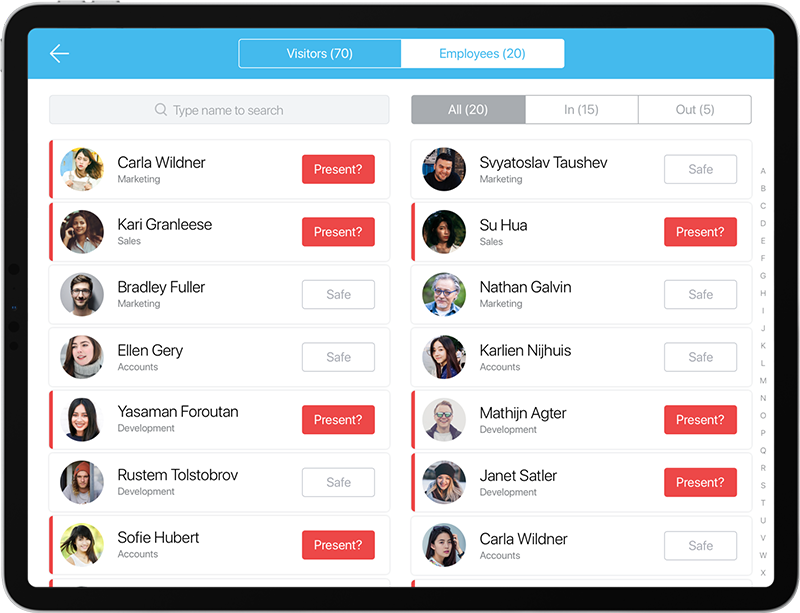 evacuation
SwipedOn is your tool to aid evacuations.
Know who is on site at all times
Quick access to evacuation lists on iPad
Take iPads with you to use as a roll call
Works in offline mode
security & compliance
We understand that the protection and security of our customer data is our most important responsibility. You can rely on our infrastructure to protect and secure your data and that of your visitors.
GDPR compliance
Easily anonymize visitor and employee data
Enable secure mode to protect against unwanted data access
We provide robust legal agreements with pre-signed standard contractual clauses
Protect your workplace
Secure cloud storage - no more log books for people to view
Export visitor and employee movement records
Photo ID badges to ensure site security
Protect your data
Our platform is engineered for redundancy and availability
Hosted with AWS, the worlds largest cloud provider
Data is encrypted at rest and in transit