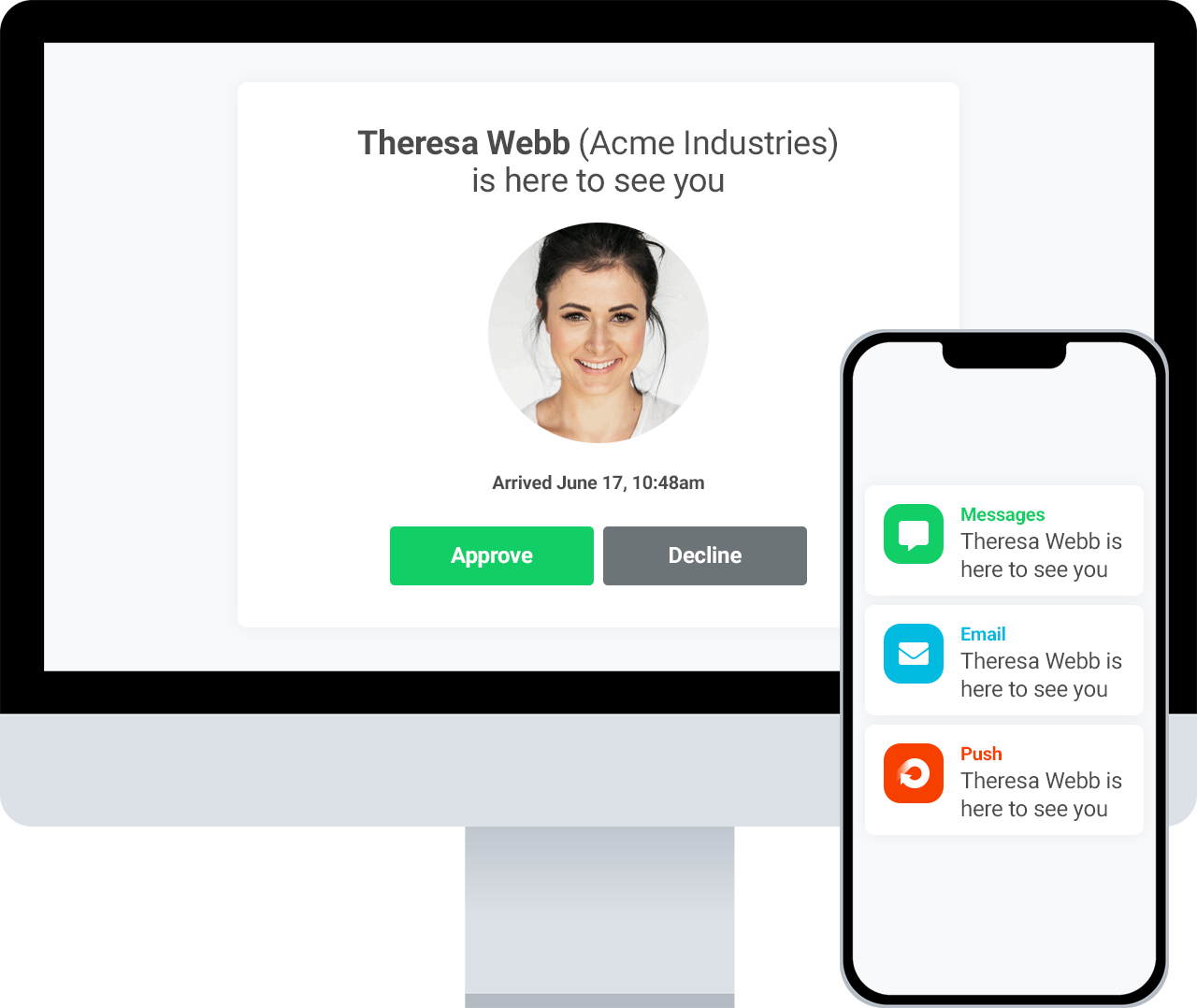 Easily
approve or deny visitors
to your workplace
The SwipedOn workplace sign in system has the functionality to let admin staff approve or deny visitors based on their answers to required questions.
This helps to avoid unnecessary contact with staff and provides the option to ask visitors about their recent travel or current state of health.
Approval settings can be configured so that only admin staff have approval access or visitor hosts can approve visitors.