5 Reasons You Need Visitor ID Badge Software for Your Office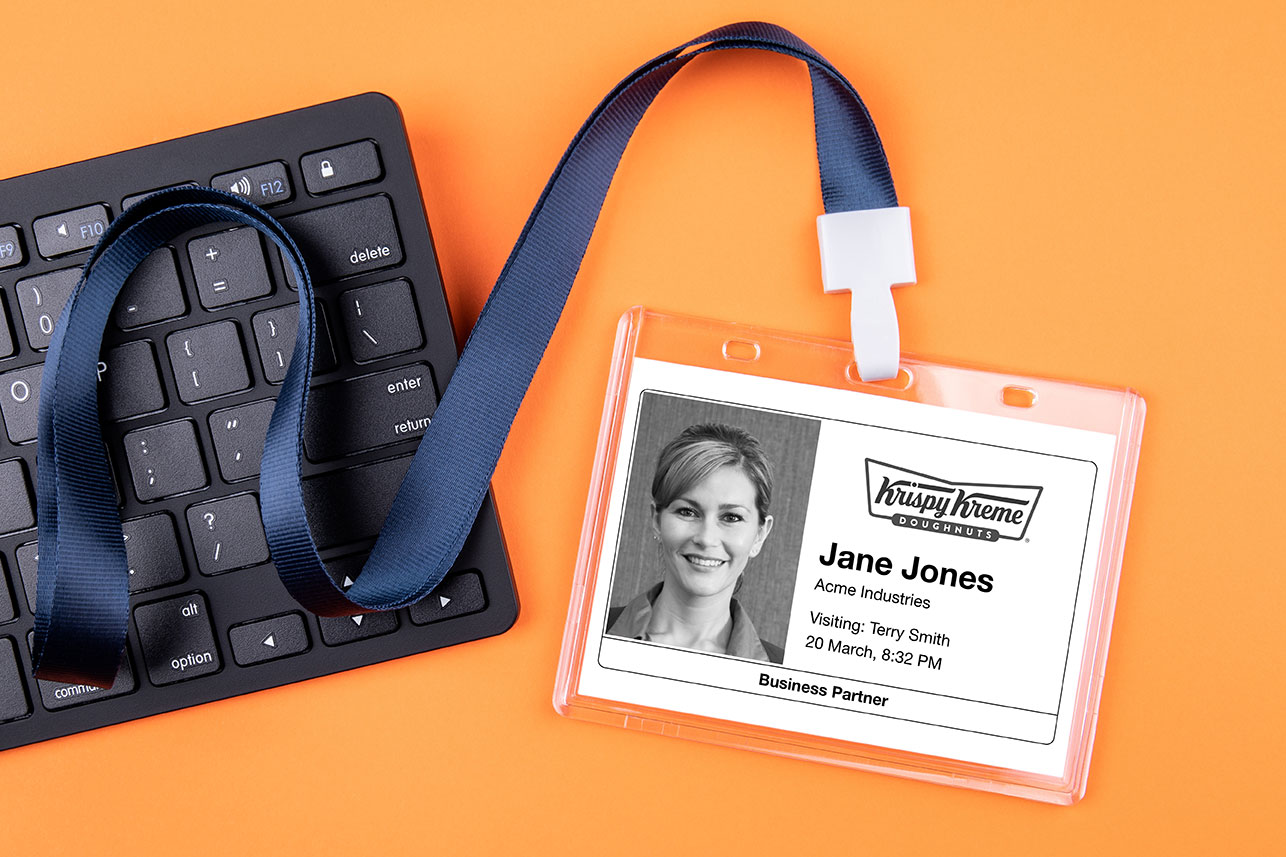 Visit any office and chances are you'll need to sign up for a visitor ID badge. It's necessary for any business, and the process is an important part of the security and safety of internal employees and guests. However, the entire procedure of guests lining up, talking to reception, confirming their visit, printing an ID and so on is slow, tedious, and cumbersome. At this point, you begin to wonder—is there a better way to manage visitors entering and exiting your organization?
---
In the video below, SwipedOn's UX/UI Designer Scott takes you through 5 reasons why you need a visitor ID badge software in your workplace.
---
The simple answer is yes: by implementing visitor ID badge software for your business. Below are the 5 reasons why you need a visitor ID badge software in your office today.
1. Take Your Security and Safety Protocol to the Next Level
There is perhaps no more obvious reason to use visitor ID badge software in your office than enhancing security. Internal employees use it to gain real-time access to a building and provide proper identification. Therefore, it only makes sense to make sure that visitors should also have some form of identification on your premises.
Imagine, for example, a guest with limited access to your premises visits your warehouse and gets lost. They could end up without proper safety gear in a dangerous area, which means they're left vulnerable to any hazardous sites or accidents, leaving you liable for litigation. Moreover, if a visitor gains access to restricted areas of your office where confidential data is stored, that's a security breach.
For every person that comes and goes in your facility or office, you need to make sure their whereabouts are tracked at all times. Using visitor ID badge software is the simplest way to do this and could potentially save your business a lot of headaches down the line.
2. Streamline and Speed Up Visitor Management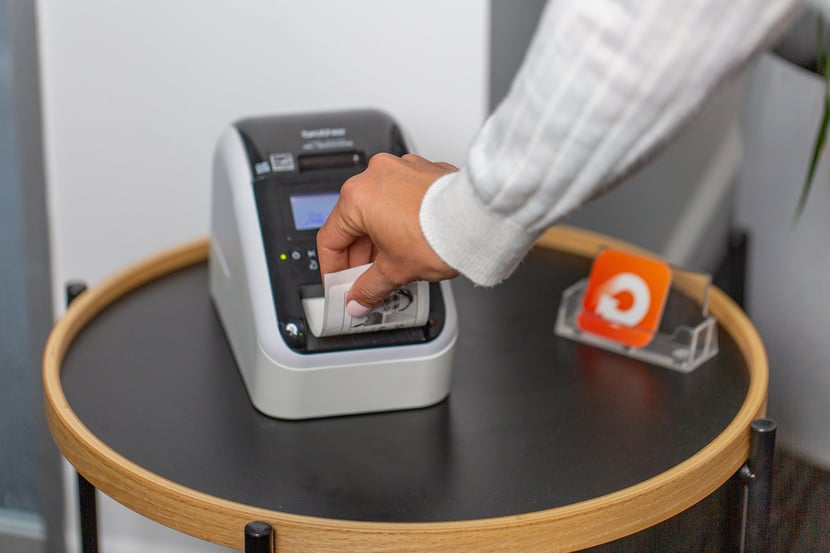 Visitor ID badge software is an important cog in the visitor management system that helps you streamline the visitor tracking and management process. More than just speeding up ID printing and release, you also have access to key features that facilitate faster and more efficient front-of-house processes.
For instance, instead of holding up the reception queue because the receptionist has to call up and inform the host of their guest's arrival, the host can instantly receive email or SMS notifications. To minimize waiting time at the lobby, hosts can also pre-register guests and gather their necessary information. Once a guest arrives, all reception has to do is get their name and quickly print their ID badge.
3. Create an Impeccable Sense of Professionalism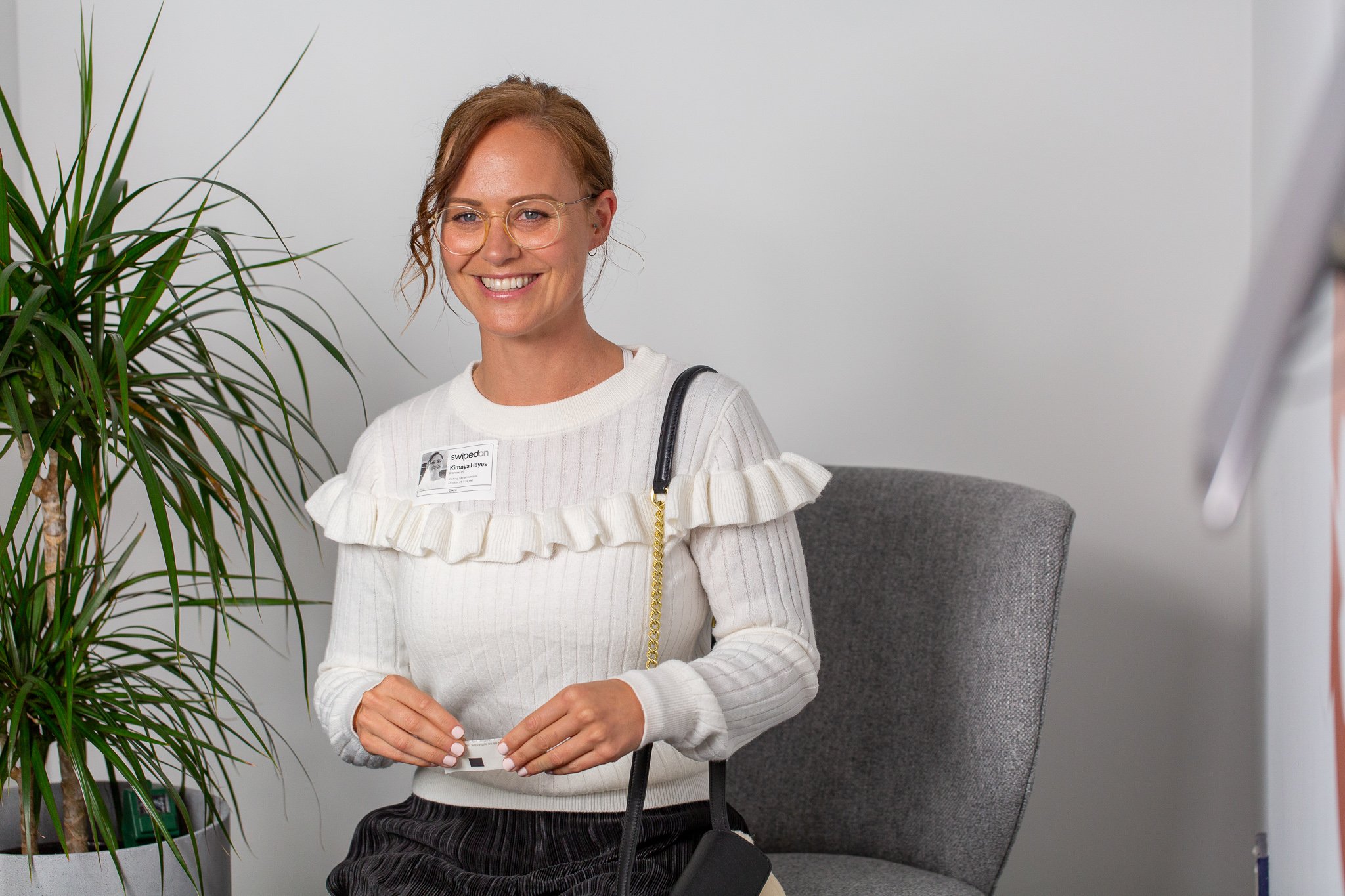 Just as employee IDs can help boost your company's branding, the use of visitor ID badge software can help give your company's professional image a big boost as well.
It communicates to visitors that you prioritize company security and guest safety. It highlights your concern not just for internal teams, but for stakeholders, customers, and clients. It also puts the spotlight on the fact that you're a forward thinking organization that believes in innovation and understands what cutting-edge technologies can do to improve the way you run your business.
4. Digitally Store Comprehensive and Searchable Visitor Data
Prior to digital visitor management systems, businesses had to rely on visitors to manually sign in and out using pen and paper, in their own handwriting, to keep a record of their visit. The biggest challenge with this is that handwritten visitor logs can be hard to read and even harder to make use of. Since most guests are rushing to finish this whole process, the best you can hope for is a half-hearted scrawl of their name, time of arrival, and purpose.
With visitor ID badge software, you can easily collect everything you need from the visitor, along with a photo, digitally and in one place with a simple and quick process. A digital database makes it significantly easier to search and reference anything you might want to find out about visitors, with the ability to categorize and search by desired criteria.
5. Ensure Internal and GDPR Compliance
The GDPR (General Data Protection Regulation) is an EU data privacy law recently enforced in an effort to provide a cohesive data protection framework across member countries. Adhering to this stringent set of laws that focus on boosting guest privacy can be difficult if you follow manual or less sophisticated digital processes.
For example, paper logbooks can easily be opened and browsed by anyone, in contrast to digital platforms where the database can be password-protected and kept private. When using visitor ID badge software to create IDs and collect data, you can rest assured that you're using technology that easily archives and anonymizes visitor information.
Additionally, if your organization requires visitors to sign specific legal documents during the sign-in process, they can do so directly on a tablet. Their signatures are then stored securely and in complete compliance with GDPR rules.
Bottom Line...
Regardless of your company's size, ID badges are a must-have. Digitizing the whole process by implementing visitor ID badge software can give your company a massive boost in overall security while ensuring the safety of employees and guests alike. It can also give you access to a full set of visitor management features to streamline your front-of-house processes and procedures.
Your next step in leveraging all these benefits? Finding the right visitor management platform. Choosing one that can reliably print visitor ID badges, store data, track and monitor guests, as well as scale effectively should be your priority. As your business grows and expands, SwipedOn is the viable solution. The system is designed to be set up quickly and easily customizable depending on your company's needs. To find out more, reach out to us today.