7 Simple Yet Powerful Reception Area Ideas For Your Business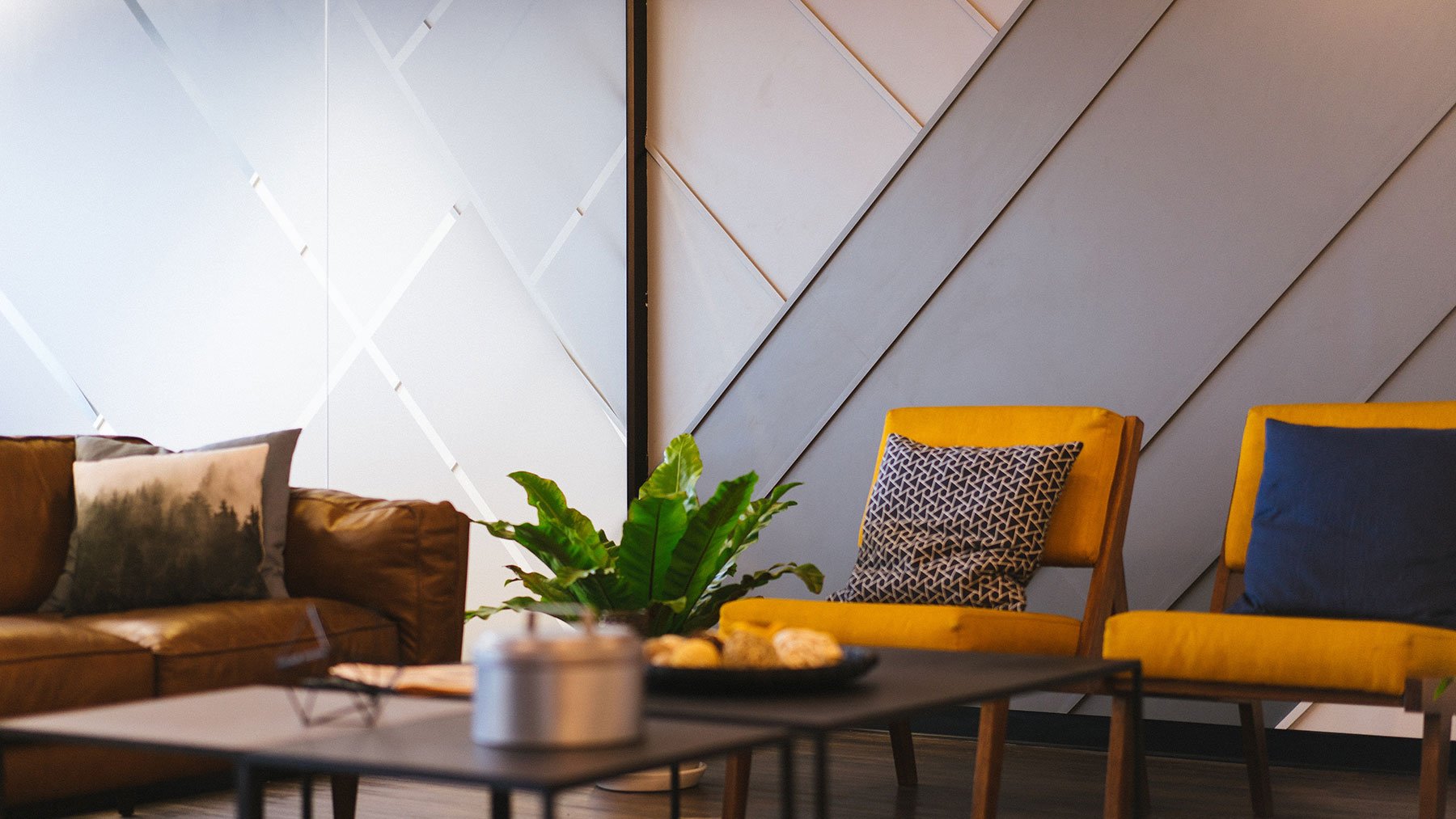 When welcoming visitors or clients into the reception area of your workplace, it's crucial to make a great first impression. Some studies suggest you have 7 seconds to make a good first impression upon first meeting with someone. And you should treat your reception area the same. Just as you would make a first impression in person, the space you welcome visitors and clients into also needs to have an immediate warm, welcoming, wow factor.
Your reception area is the face of your brand; if the space is bleak, tired and uninspiring, this can convey that your brand or business is the same (even if it's not!) and it could be the clincher between the deal or no deal with new clients. If you've made the space interesting, sleek and included details that relate to the positive aspects of your brand, not only will you communicate a positive first impression, but it may be that catalyst for a conversation starter before you get down to real business all while leaving clients, visitors or potential employees with a positive first impression of your workplace.
In this blog post we share 7 simple yet powerful reception area ideas that you can easily implement to improve the reception area in your business.
---
In this video, iOS developer Jas guides you through seven simple yet powerful ideas to improve the reception area in your business.
---
1. Introduce greenery with indoor plants
Who doesn't love plants? Trick question, we know you all do. And bringing a little bit of the outdoors indoors is not only proven to have positive wellness benefits but they will help brighten up the space with a little colour. Depending on how much natural light your reception area gets, there's sure to be plants to suit. While most reception areas might have less access to natural light, choose plants which are low maintenance. If your reception area is well lit with filtered sunlight, the Monstera Deliciosa (aka fruit salad plant, pictured below) is a great choice. If you have low natural occurring light choose something like an Earth Star or Rattlesnake plants.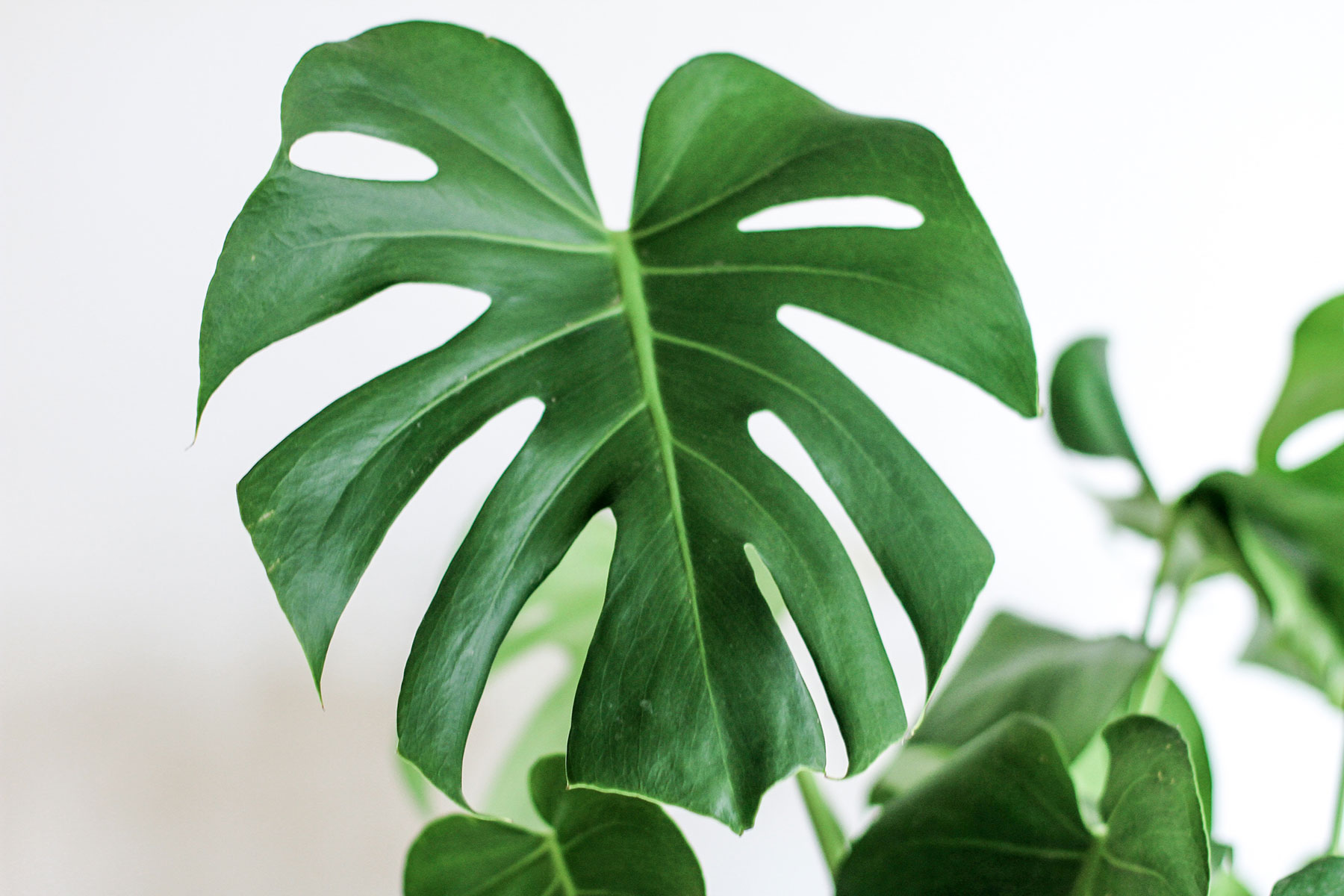 2. Use appropriate lighting
When it comes to lighting, paying attention to the details and finding the right balance is crucial; white lights and strip lighting can appear too stark and clinical, while warm side lights and bulbs overhead can appear too warm and homey. A spotlight setup with light warm daylight natural LED discs could be the best option for you. Otherwise, it would be worth doing some research into your options if you already have an alternative setup (like LED panels) to see what options you have for warm daylight natural lighting. And that flickering light or broken bulb? Be sure to get it fixed.
3. Install an easy to use digital sign-in system
Sometimes the little things make a big difference. Signing into a paper visitor book might seem like a small task to ask but can feel laborious (and archaic) particularly for clients. In the age of data privacy and automated offices, it makes sense to meet and exceed expectations around visitor management when you have guests. Not only that, but with a smart visitor management system such as SwipedOn all your visitors or clients need to do is tap into an iPad and they are left with a message informing them that an instant notification has been sent to their host. Simple as that! So shred the paper visitor book and replace it with an easy-to-use digital sign in system.
4. Play soft music at a low volume
Cut the TV and blaring radio. If you want to come across as professional and offer a space for visitors and clients to feel welcome, blasting their senses with the local radio station or TV shows they may find undesirable is not the best way. Instead, why not choose a couple of playlists on Spotify (or create your own!) focusing on soft jazz which is sure to drift discreetly into their ears. A good starting point would be Saib or The Breed, or go all-in with the Jazz Vibes or Chilled Jazz playlists on Spotify.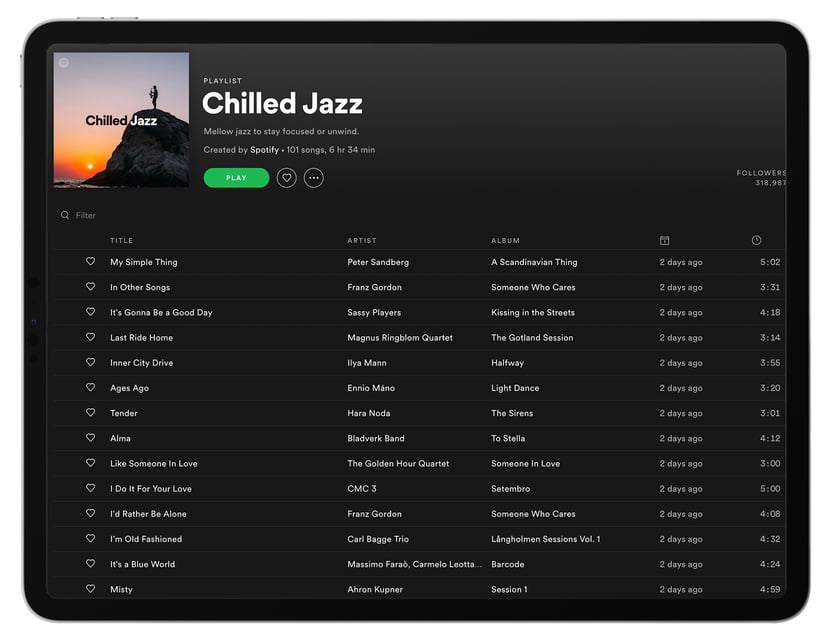 5. Ditch the mags, display books instead
Nothing says neglect than those magazines with dog-eared pages that have been leafed through way beyond their publish date. Instead, invest in a collection of coffee table books that will stand the test of time. And the theme doesn't have to be random, use this as an opportunity to show you're a knowledgeable and cultured brand in your chosen industry. For example, if you're a design agency, choose books about popular artists and designers that resonate with your brand. Or if your brand sells outdoor gear, choose books about adventure and advances in technology of technical and sustainable textiles.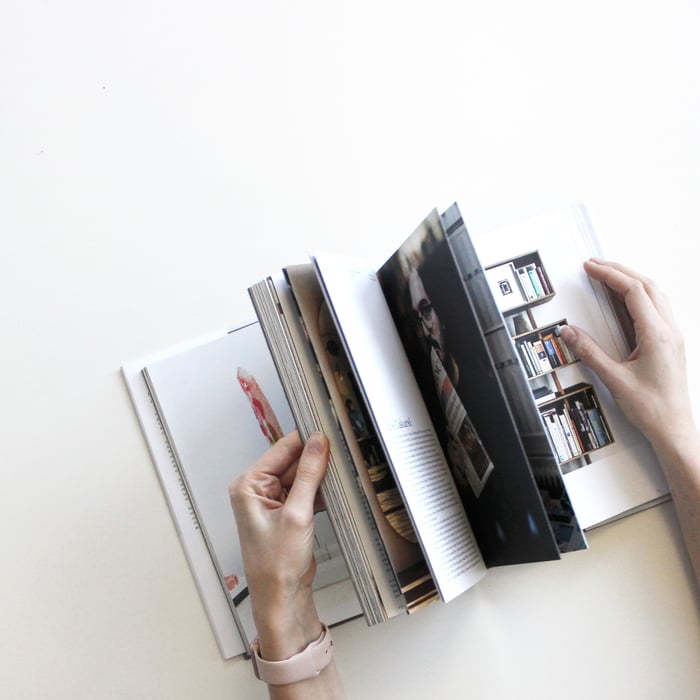 6. Road test the furniture for comfort
You want your furniture to be comfortable so be sure to road test it yourself before you bring it into your welcome space. Remember your guests won't be kicking back for a couple of hours with Netflix so you don't want them sinking too far into a couch and if you have older clients or visitors they'll need a harder piece of furniture they can easily brace on to get up again. Choose furniture that is comfortable but not too squishy. And choose a layout that works with your space and doesn't clutter it.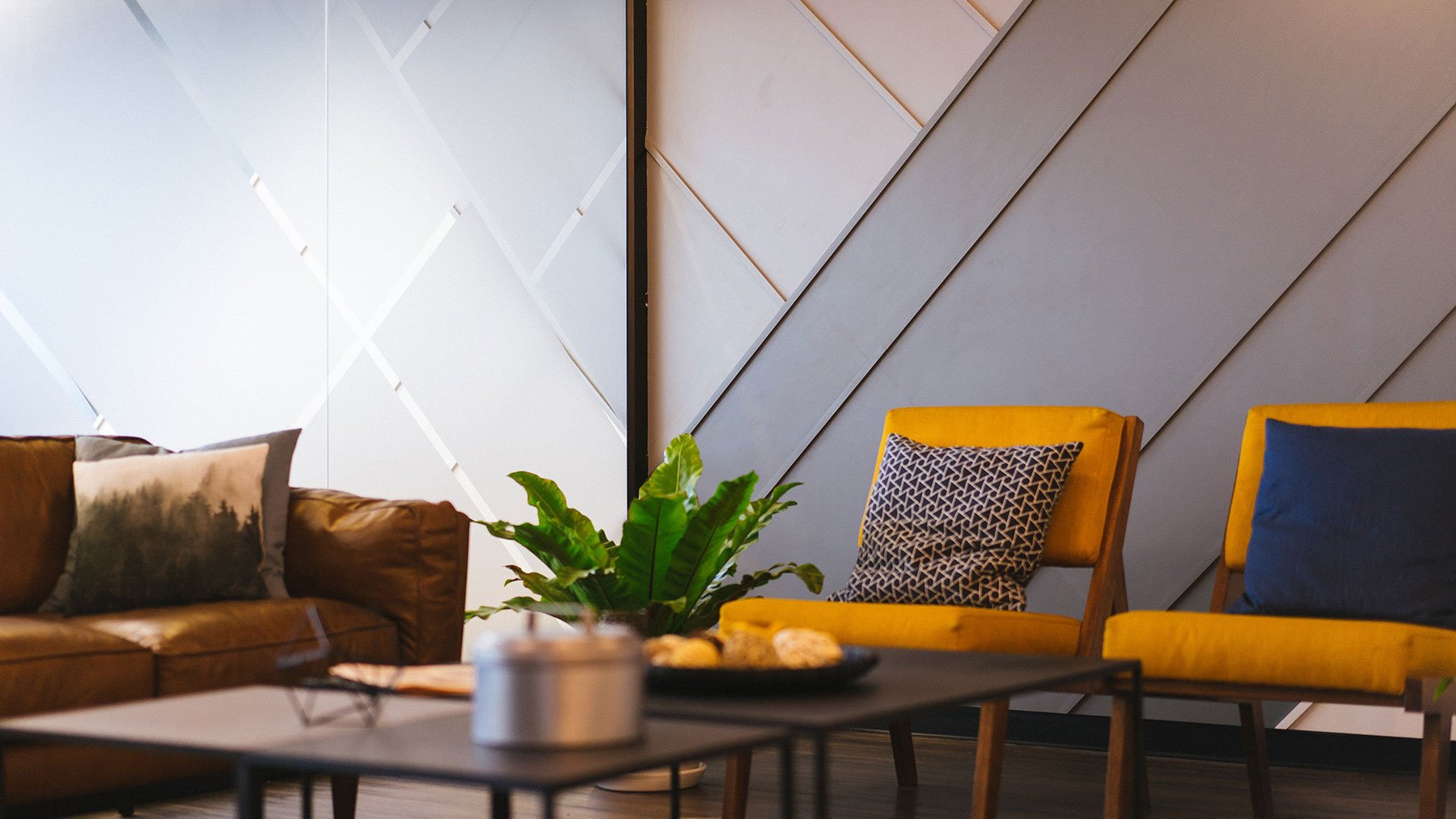 7. Be mindful and keep the space minimal
Most importantly, keep the space minimal. Too much stuff everywhere can also reflect negatively on your brand. Remember less is more, make it simple but significant. Your guest just needs to feel calm and welcomed, not totally bombarded. Don't overcomplicate with too many plants, it doesn't need to be a jungle, and you don't need to buy the whole bookstore, just three or four good books for the coffee table will suffice. Good luck!
Save this post for later on Pinterest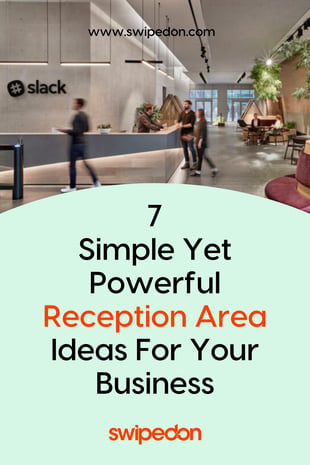 ---
SwipedOn provides completely customisable visitor management systems for various industries, including the transportation and logistics sector. This provides you with unlimited visitor registration, ID badge printing, digital agreements, evacuation management, instant notifications and even an employee in-out board. It is everything you need from a visitor management app. Learn more about it. Let's talk.
More from the blog
4 Ways to Modernize Your Front Desk
4 Small Things You Can Do to Make Your Visitors Feel Comfortable
4 Ways to Make Every Office Visitor Feel Welcome
Brand Love at First Sight: How to Showcase Your Brand at Your Office's Reception