The Vital Importance of Digitizing Non-Disclosure Agreements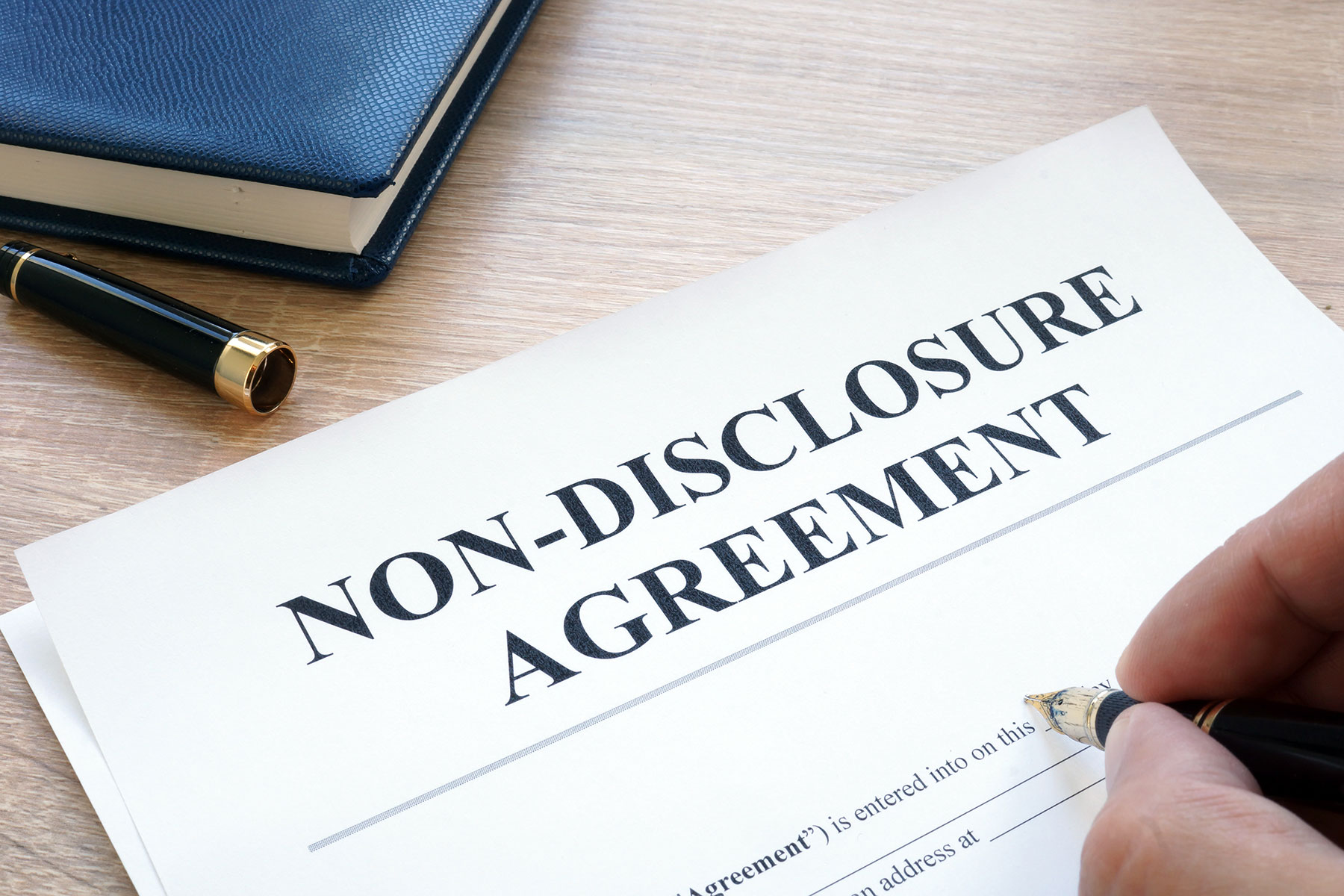 In business, there are many situations that call for non-disclosure agreements (NDAs). Any time your business needs to share something valuable about your organization and ensure that other parties don't use it without approval; when companies want to ensure privacy; or when you want to protect intellectual property, organizations hand out NDA agreements.
Normally, distributing NDAs and ensuring compliance have been a tedious and time-consuming process. The traditional approach can cause bottlenecks and affect productivity. Paper documents are prone to getting misplaced and lost, and add more unnecessary paperwork for your company. Policies regarding paper documentation also complicate the filing and storage process of an organization.
However, as organizations innovate internal processes for efficiency, digitized NDAs have proven to be a very convenient solution to address key challenges that pen and paper NDA compliance and distribution presents. They're also legally sound. From ensuring workplace safety to confidentiality, here are some of the reasons why digitizing NDAs is the future for your organization.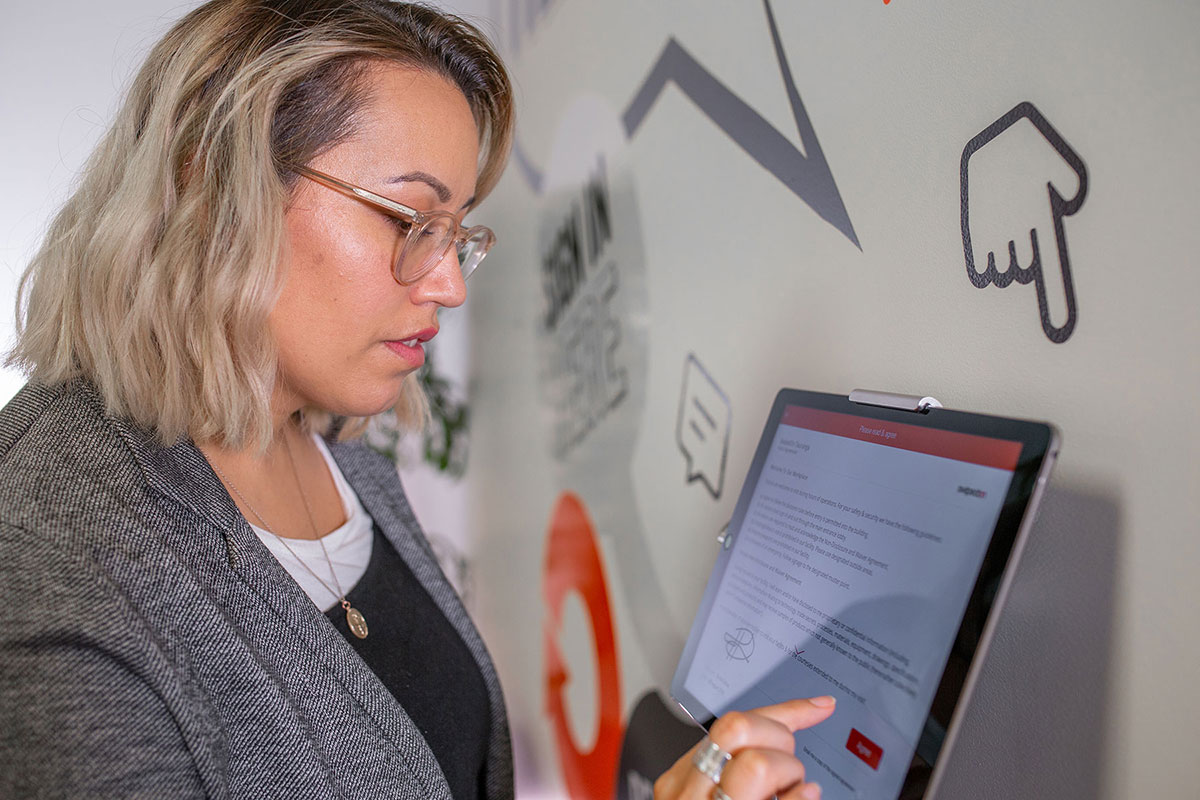 1. Ensure Better Compliance
Pen and paper NDAs were traditionally distributed manually. However, paper NDAs make it hard to determine if guests have actually signed the document without manual review. You also have to factor in the difficulty of deciphering handwriting and the challenge of manually filing paper documents, which can cause delays in retrieving data and tracking documentation.
By digitizing the process, you can ensure visitors read and accept the NDA as part of the sign in flow when they arrive. Should they fail to send back the document before they arrive, you can easily track this and follow up with them, or have them sign the NDA upon arrival. This reduces bottlenecks in the registration process.
2. Minimize Delays and Productivity Bottlenecks
One of the main advantages of digital NDAs is that they allow companies to facilitate better distribution and compliance. Since physical documents can easily get misplaced or buried, digging up NDAs when they're needed or when your guest arrives can cause delays in productivity. Teams are unable to move forward with their work without the necessary paperwork to ensure their research, product, or proprietary information is protected. In fact, according to a study, workers lose a massive 20 percent of productivity due to document related challenges.
When everything is centralized on a digital platform, it's easy to store, search for, and manage the necessary documents required to proceed. You know exactly who has signed and who hasn't.
3. Improve Workplace Safety
While the primary purpose of an NDA is to ensure privacy and protect intellectual property, they can also do a lot to ensure your workplace is safe and secure. It can also include safety guidelines that visitors are responsible for reading, understanding, and signing.
For example, workplaces that require contractors and security teams to sign NDAs can minimize the risk of personnel and guests disclosing the building's layout or how your company conducts security sweeps. This gives your business peace of mind knowing that you can maintain your unique security approach while preventing anyone from entering your premises without authorized permission.
It also ensures that guests only have access to areas in your premises that they actually have to be in. There's no need to worry about visitors wandering around your office halls or getting lost in warehouses where they could possibly get hurt.
4. Visitor Screening
At a time of medical uncertainty, such as the COVID-19 Coronavirus outbreak, you'll need to update your digital agreement to include important information about company policy and preventative measures visitors must abide by when entering your premises. Along with the SwipedOn visitor screening feature, we've ensured you now have enough PDF page allowance to add extra pages covering company policy.
Add this one-page PDF to your digital agreement.
We've also created a printable version for you to put up on the wall in your reception area, which you can download here.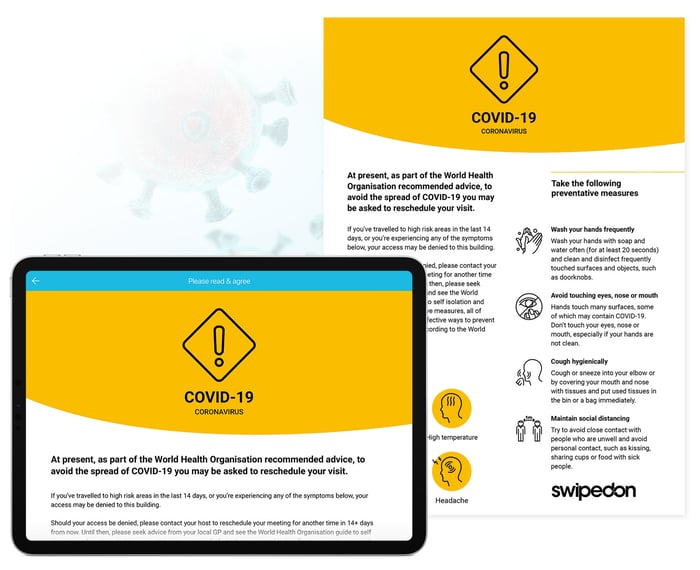 5. Save Time for Visitors and Reception
One of the important things that workplaces often fail to streamline is their front desk visitor security process. Not only are traditional methods using pen and paper inefficient and time-consuming, but they're also prone to error. If you want to boost your office's security with the use of an NDA, you're essentially adding another step in an already time-consuming process.
With the use of a visitor management system, you have the option to digitize your entire visitor sign-in process, including your NDAs. No need to retrieve the document manually, print out copies, and file it; which saves your reception team a lot of time and effort and minimizes delays at your front desk.
6. Reduce Paperwork
Paper NDAs add to the already massive amount of paperwork your company may be generating. This is not great for the environment and makes it difficult to retrieve information should you need it. In fact, one study shows that 86% of small businesses have inefficient operational and administrative processes, citing paper-based processes as the biggest problem.
With digital NDAs, you can store everything in the cloud, allowing you to easily pull up the document from an organized and searchable centralized platform. Information is stored appropriately and can be accessed by anyone with permission to do so, anytime.
Finding the Right Technology
Today, technology allows businesses to streamline processes in the workplace. Doing so improves security, ensures personnel and guest safety, and puts a stronger focus on the productivity and efficiency of your internal processes. This boils down to finding the right tools for the job.
SwipedOn's user-friendly visitor management platform offers numerous features that streamline your guest sign-in process. Using SwipedOn's platform, you have the option to create a simple plain text visitor agreement from within the dashboard, upload an existing NDA as PDF, complete with branding to boost professionalism, as well as store, download and view previously signed visitor agreements within a single platform.
If you want to know more about how our platform can efficiently streamline your front of house process and at the same time digitize your NDA distribution and compliance, head over to our website today.