How to Build a More Sustainable Company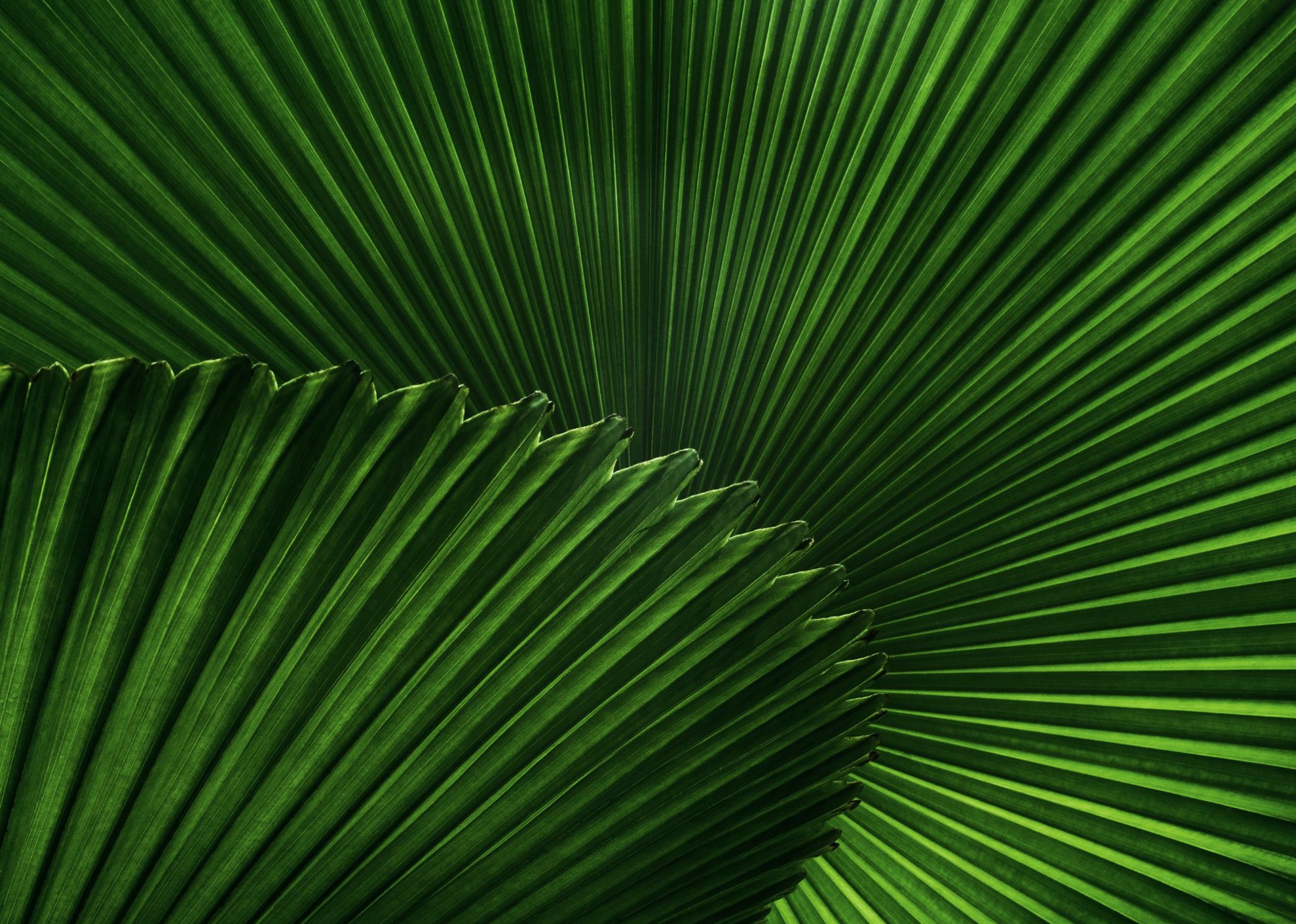 These days, companies, regulators, and consumers are all thinking about sustainability — and companies have increased their awareness of what sustainability means for the environment and their stakeholders. For example, here at SwipedOn, we plant a tree for every new customer.
Turning the spotlight on sustainability has inherent benefits beyond environmental impacts alone. Companies engaging in environmental, social, and governance (ESG) initiatives can also experience increased profitability. Despite this, only a handful of companies strongly advocate sustainability measures. According to the World Economic Forum, only 0.2% of companies have solid alignment with the United Nations Sustainable Development Goals (SDGs).


The UN outlined 17 Sustainable Development Goals. Here's how companies are doing. (Image Source)
What Sustainability Challenges Impact Businesses?
Achieving sustainability goals depends on the specific challenges and opportunities a company faces. Here are four key challenges.
1. Waste Production
Waste generation continues to increase. According to the World Bank, high-income countries are expected to increase daily per capita waste by 19% by 2050. Millions of tons of waste are produced each year, and only 32.1% of it is recycled.
Companies must manage their waste, balancing their sustainability objectives between recycling efforts and the impact on their bottom line. They must also ensure their recycling methods meet quality standards and don't consume too much energy.
2. Energy Consumption
Reducing energy consumption while maintaining the same level of operational efficiency remains a major challenge for businesses. For many companies, reducing energy consumption may mean cutting production capacity or sacrificing the comfort of employees. Most industrial energy consumption comes from the manufacturing industry.
3. Policy Changes
Sustainability policies impact businesses of all sizes and it can be difficult to keep up with continuously changing local and national regulations.
However, addressing sustainability issues means more than just adapting operations to regulations or making claims on sustainability commitments. Companies need to proactively advocate for positive changes in environmental policies and participate in educating customers and employees on the importance of such changes. Companies must also strive to go above and beyond the bare minimum legally enforced sustainability standards, and existing efforts must undergo regular review to keep up with new sustainability-related policies, technologies, and processes.
4. Supply Chains
Businesses should also assess their supply chain sustainability efforts as this is where 80% of consumer companies' greenhouse gas (GHG) emissions come from. Businesses must address increasing costs, complex supply chain monitoring, and a lack of alignment in sustainability frameworks across their entire operations.
4 Ways to Build a Sustainable Company
How can companies address these challenges and contribute to achieving sustainability goals? Here are four ways:
1. Limit Paper and Plastic Waste
Paper makes up about 26% of the garbage at landfills, and consumption is expected to double by 2060.
This means that limiting the everyday use of paper can have a tremendous impact on achieving sustainability goals. Shifting to digital documents makes a big difference—using cloud technologies to collaborate on paperwork and eliminating paper logbooks can significantly reduce paper use.
Make employees an active part of the effort. Give them the support and budget they need to get the waste reduction message across.
2. Partner with Companies Committed to Sustainability
There are several ways to increase the sustainability of a company that don't involve specific changes to operations. For example, organizations can support and work with other companies that adopt sustainability standards and ensure their partnerships reflect their commitment to sustainability.
One way to do this is to choose software from companies that give back to the environment. Not only does this allow companies to achieve their goals, but it also impacts workplace culture. Employees who see their organization's commitment to climate change have higher job satisfaction.
3. Prioritize Employees
Sustainability is about more than just the environment. It also means providing a workplace management model that helps employees feel safe and comfortable at work. An important aspect of this is making collaboration and workplace processes easier, which can be done by implementing modern technology.
Providing remote workspace management tools like an employee in out system with integrated communication boards is an example of this. When employees feel they are valued, they are more committed to the company's goals. Ultimately, this helps employees feel invested in contributing to sustainability measures, and they also serve as company ambassadors.
4. Encourage Sustainability in Workplace Practices
Sustainable workplace practices are key to developing a positive company culture. Workspace management practices should include the following:
Updating the mission statement: Having a mission statement holds a company accountable for delivering on its promises. It must include a clear and concise sustainability statement that provides concrete strategies for achieving goals. The mission statement must also be properly communicated to staff—make sure employees know what the goals are.
Run awareness campaigns: Ensure employees know how their working practices impact the environment. Awareness campaigns inspire employees to work towards goals by encouraging them to set up green working spaces and providing recognition for those doing their part in working towards sustainability goals. For example, efficient recycling methods can be communicated by strategically placing signage in common areas and providing segregated bins for recycling.
Encourage remote-hybrid work: Allowing employee flexibility with either hybrid or work from home setups can impact sustainability practices significantly, reducing travel requirements and helping lower the carbon footprints of employees. This also means increased use of cloud technologies that help further reduce paper waste production and energy consumption.
Promote community involvement: The thrust towards sustainability should not end at the building's lobby. Show commitment to the environment by involving the local community and bringing environmental strategies outside your company doors. Take part in planting trees and joining clean-up drives, for example.
Increase Sustainability in Workspaces with a Visitor Management System
Adopting sustainability in the workplace may indeed have its challenges, whether it involves waste and energy use reduction, implementing policy changes, or addressing supply chain issues. These challenges are not impossible to overcome, however.
When companies change their policies and practices and make sustainability part of their business model, it has impacts far beyond just the larger environmental benefits, creating both a positive image for the company and a positive company culture. In the end, this can lead to increased employee engagement and job satisfaction.
A digital visitor management system like SwipedOn makes implementing sustainability efforts easier by helping to eliminate waste and making life easier for employees – while also showing you take environmental concerns seriously by working with a company that has a solid commitment to sustainability.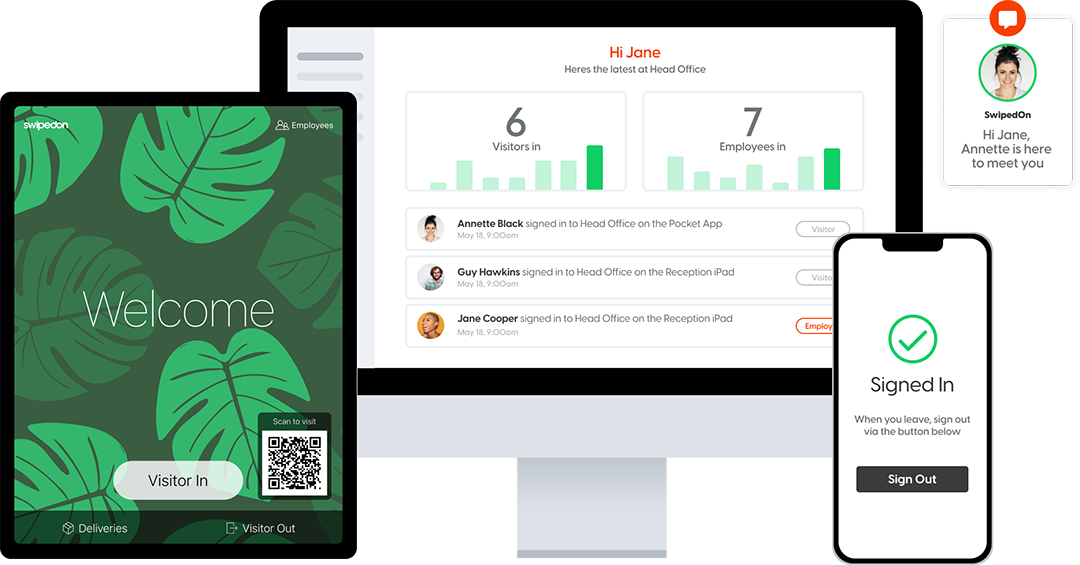 Featured photo by David Clode on Unsplash