5 Ways Workplace Management Technology Can Support Sustainable Practices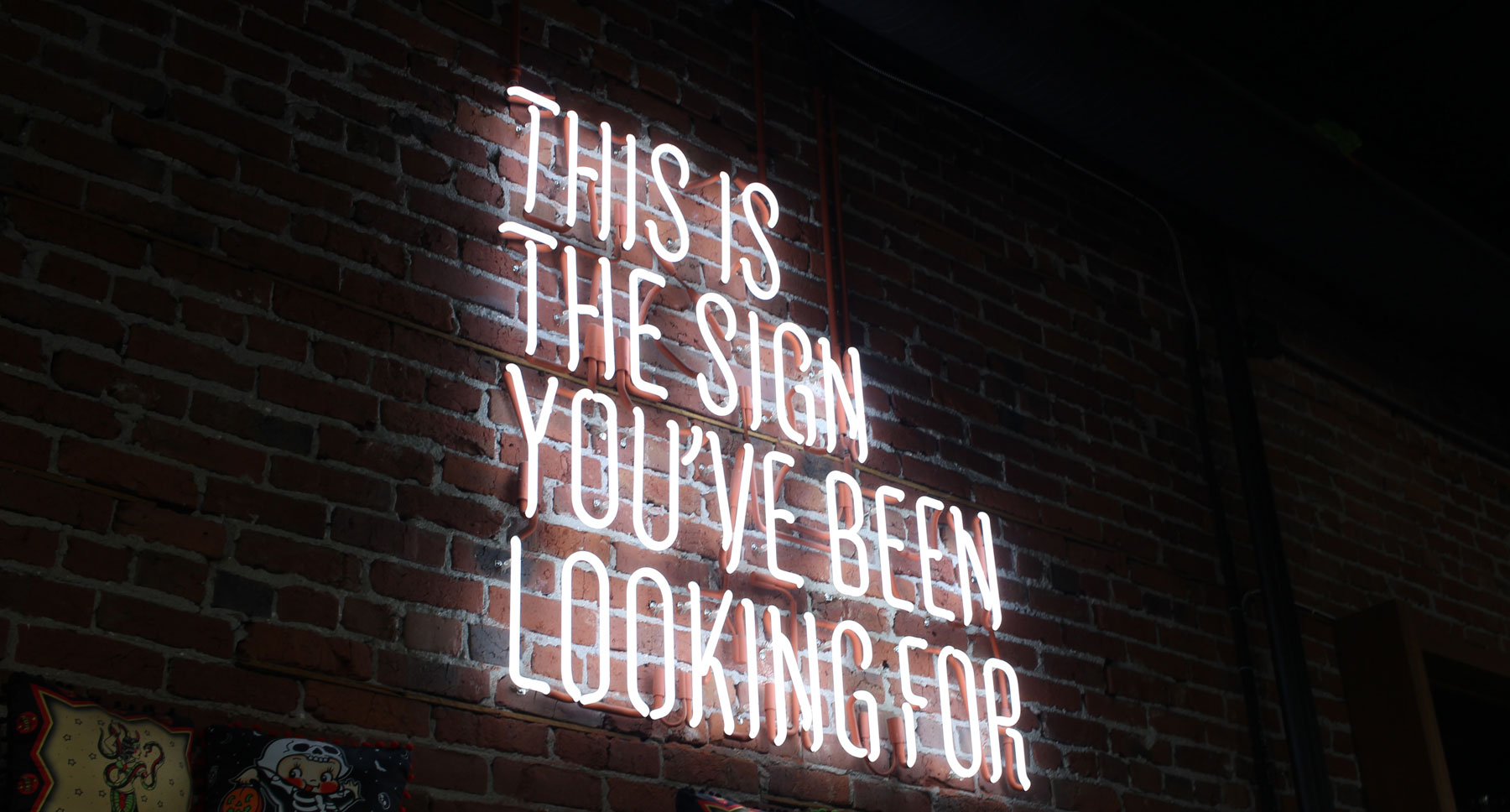 "Being a good human being is good business"

Paul Hawken, environmentalist, entrepreneur and writer.
It's no secret that now, more than ever, customers not only expect but demand corporate responsibility from the organizations they do business with. This 2017 study showed that about 87% of customers view a company in a positive light if they support social or environmental issues.
One of these issues is sustainability. In the past few years sustainability has moved beyond just being a buzzword or talking point to an issue that is at the forefront of the minds of many customers. More and more, companies are expected to come through on their sustainability promises, but many are slow to take action.
A study conducted by the Boston Consulting Group and MIT found that only 60% have included sustainability as part of their strategy and a meager 25% made it a part of their business model.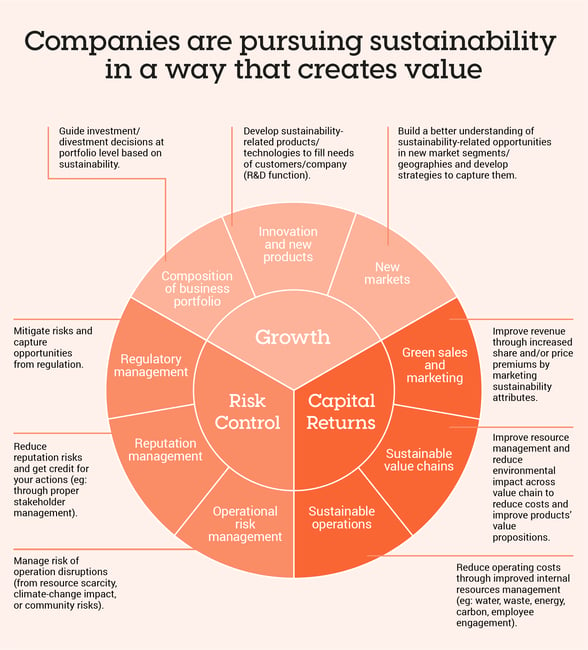 Data Source
Fortunately, some big-name companies have already stepped up to be leaders in this space. Companies like Toyota and BMW have vowed to make sustainability a key pillar in their operations, making huge strides in energy efficiency and reducing pollution. Businesses that implement sustainable practices can create long-term value through their operations; addressing how the company operates with their social, economic, and ecological impact in mind.
Why Sustainable Practices are a Must for Your Business
According to the US Environmental Protection Agency, the industrial sector was responsible for 33% of the total energy consumption in 2020. With a few simple changes, much of this consumption can be radically reduced.
Many buildings have equipment that runs 24 hours, 7 days a week—even at times when no one is working. Some organizations upgrade their equipment to stay relevant and competitive in the market—but discarded machinery ends up in landfills and most office workers generate enough trash to have a harmful effect on the environment.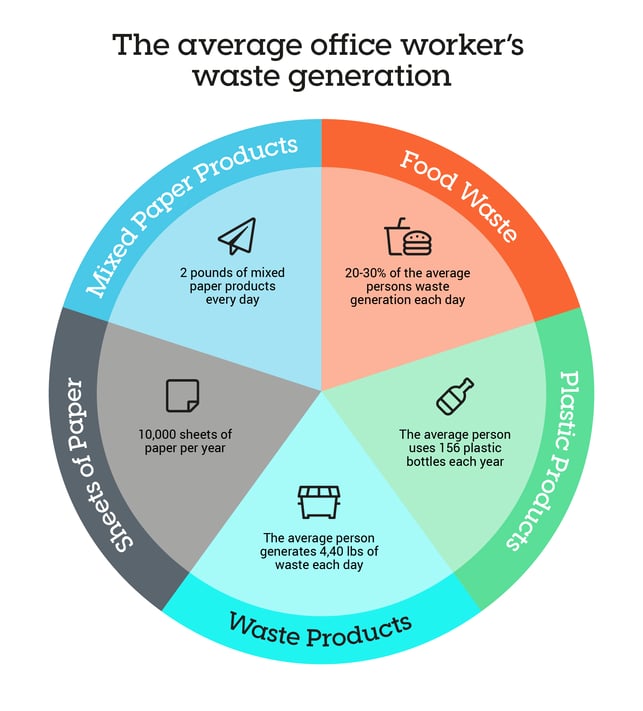 Data Source
It's clear that changes need to be made to ensure business operations can run smoothly and also reduce damage to the environment, as well as their digital carbon footprint.
We get it, good things take time - it's unlikely you can shift to sustainable practices overnight, but making a series of small positive changes only strengthens the ripple effect—and utilizing workplace management technology is a good place to start.
How Can Workplace Management Technology Support Your Sustainability Journey?
A Workplace Management System (WMS) is an excellent tool for improving efficiency and security in the workplace, but a relatively unknown bonus is that these systems can also be good for the planet. Learn more about how a workplace management system works and can contribute to sustainable practices in the workplace.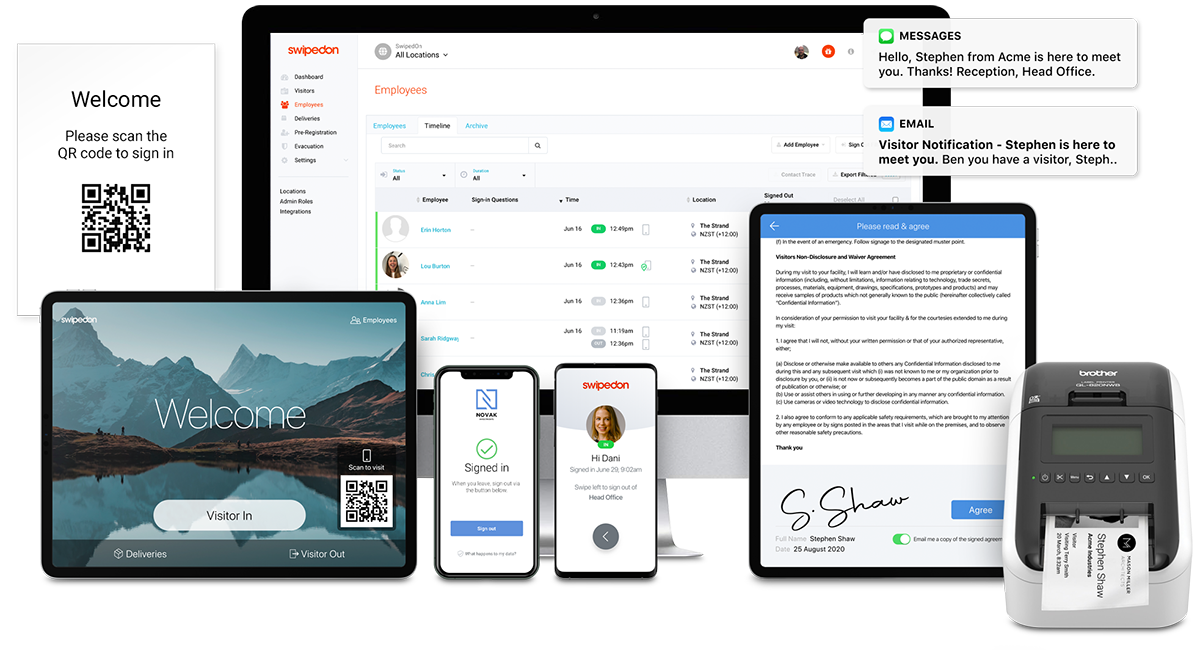 Here are some of the ways a WMS can help with your sustainability journey:
1. Get Rid of Unnecessary Plastic
Streamlining your visitor sign in flow with a WMS means:
Shorter waiting times, which can reduce the need for single-use plastics used for refreshments in the waiting area.
Taking the visitor sign-in process online eliminates unnecessary supplies (e.g., pens and clipboards for the visitor logbooks).
Security teams no longer have to produce and replace plastic visitor badges.
2. Reduce Paper Usage
Your front desk operations can use a significant amount of paper each day, including those physical visitor log books. For example, due to some auditing practices, log book pages might be thrown out even when only half of the page was used and some offices even prepare a separate sheet for their daily reports.
These individual processes might seem insignificant but all add up to a significant impact over time, and when you consider an office worker can consume about 10,000 sheets of paper annually, it makes sense to reduce paper use and digitize unnecessary manual processes where you can.
3. Scale with your Business
Some conventional visitor management systems, such as pen-and-paper logbooks, can hurt an organization's productivity levels (If you've ever had to wait a long time to sign in with a receptionist or sign in book you'll know what we mean).
Paper logbooks can lead to security breaches and poor customer experience, particularly for those who don't want to waste their time manually filling in details on a page.
Workplace management systems don't require massive upfront investment because they're designed to grow with your business. For example, SwipedOn can support a business with visitor and employee registration, and as the business expands and sets up multi-site offices with a large number of employees you can upgrade your plan based on the features you want and the needs of your business.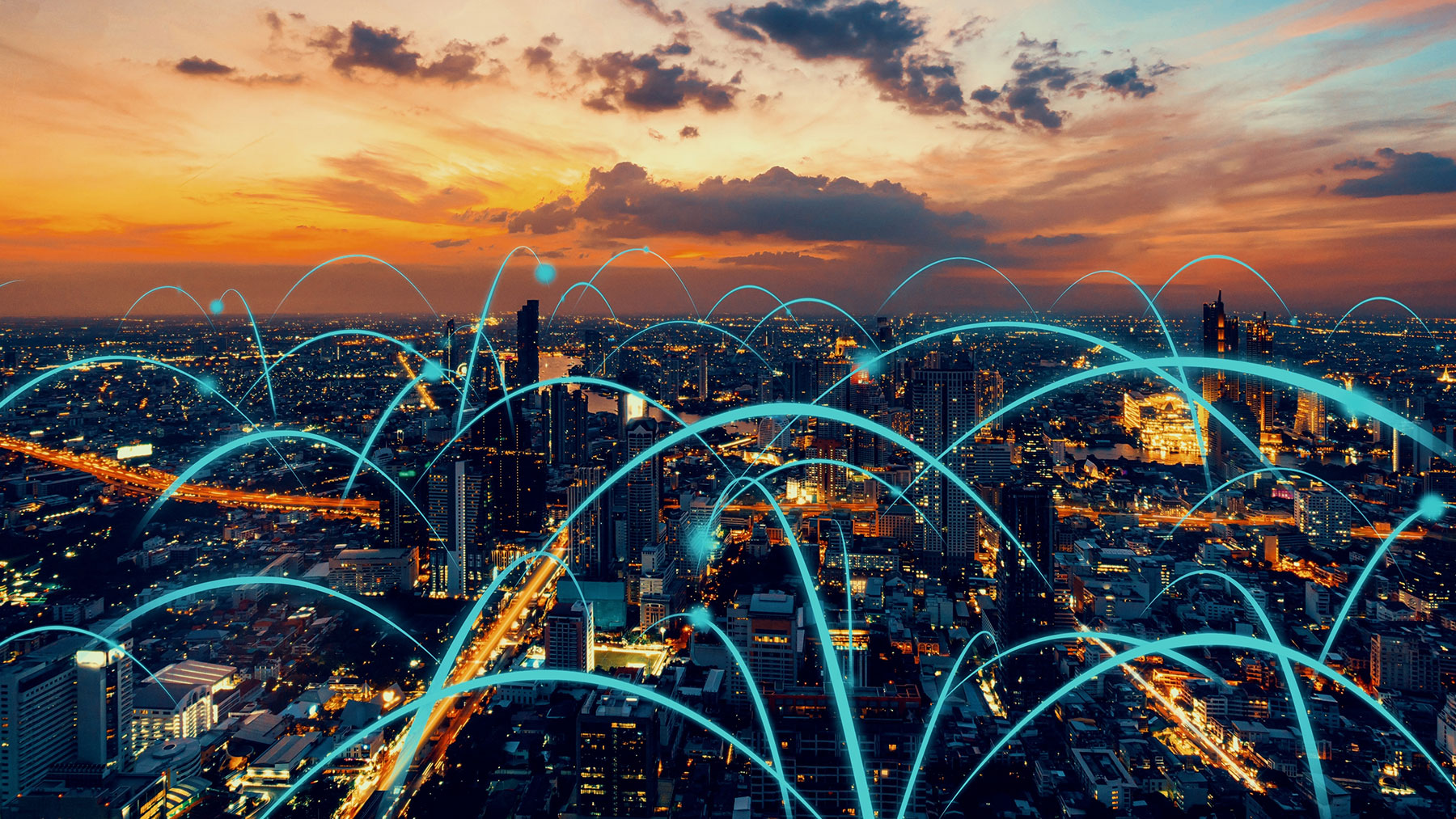 4. Drive Decisions with Data
When you have real-time data and trends over time of your employee and visitor movements, building management services can better automate and regulate things like temperature and lighting on the premises. This helps offices reduce energy consumption by shutting down equipment when not in use or when the premises are not occupied.
5. Increase Your Employees' Capacity
By implementing a digital WMS, you can free up your front desk staff for more valuable tasks, such as tightening security and giving your clients and visitors the time and attention they deserve. This sets the tone for how you prioritize customer care, which can attract more prospective clients and customers to do business. Companies can enjoy better allocation of their human resources while eliminating repetitive tasks like handing out visitor IDs and badges.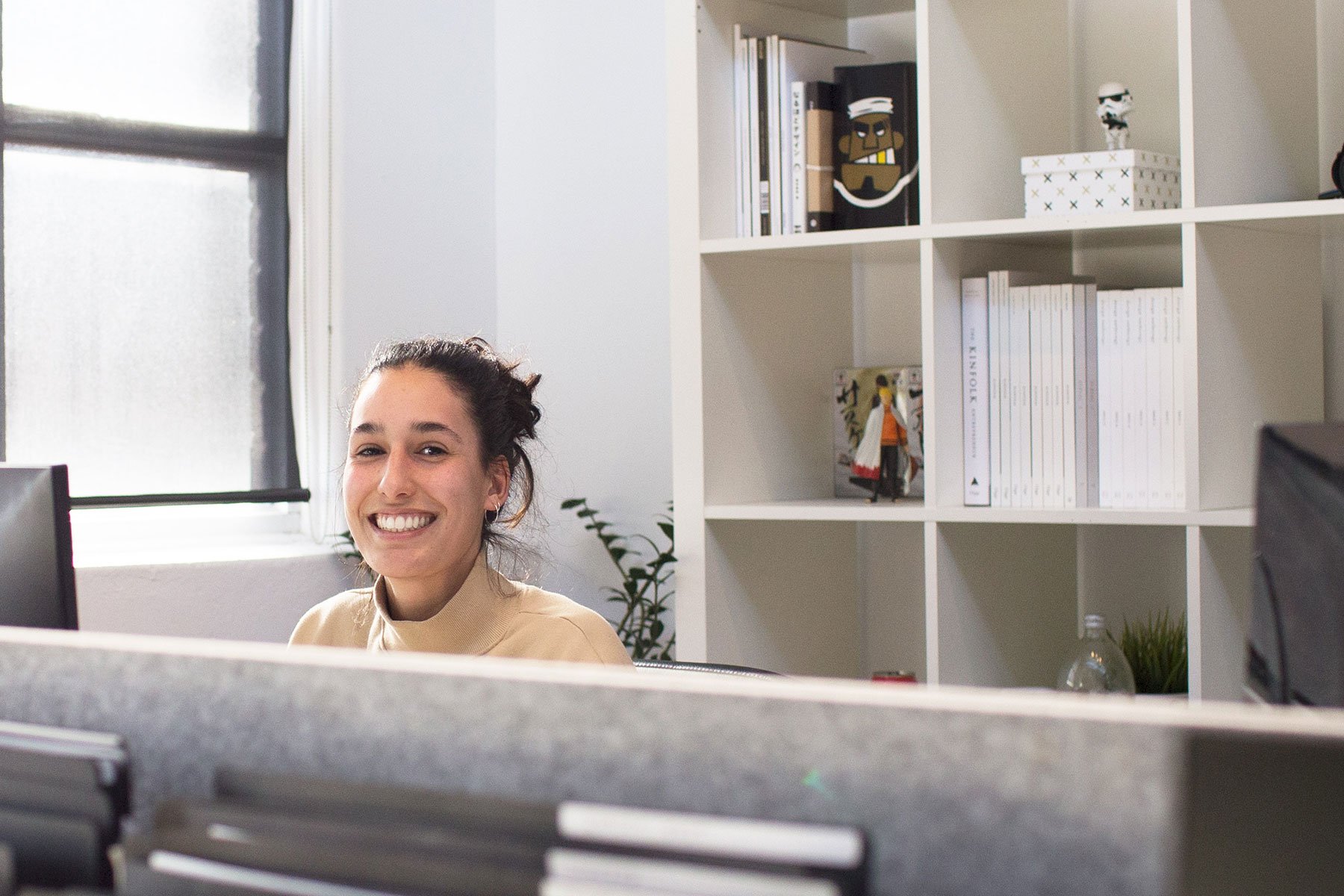 You don't have to solve your company's entire sustainability journey overnight, implementing small changes where you can and using smart technology can add up to have a large and measurable impact on your overall output.
It's important to also look into sustainable practices beyond those that affect just your bottom line. These measures should come from a genuine effort and desire to reduce the carbon footprint of the organization, for example, did you know that at SwipedOn, as part of our endeavor to protect our native environment, we plant a tree for every new customer?
See for yourself how you can use workplace management technology to help out with your sustainability journey, try our risk-free 14-day trial or reach out to our friendly sales team for a demo.