Quick Questions with Alex: Customer Support

If you've been on the line with the fabulous SwipedOn customer support team in the last couple of months, there's a high chance you have actually already met our latest team member - Alex 😊 Read on to find out what he gets up to when he's not busy helping our customers and what he enjoys about being part of the SwipedOn team.

What does a day in the life of you at SwipedOn look like?
Sign in (of course), have some laughs (good ones usually!) thanks to the internal Slack channels. I then spend most of my day speaking with our customers and trying to provide them with the best support possible by listening to their issues and helping solve them.
We have all been customers at one stage or another, so it's easy to imagine how they are feeling when they contact us.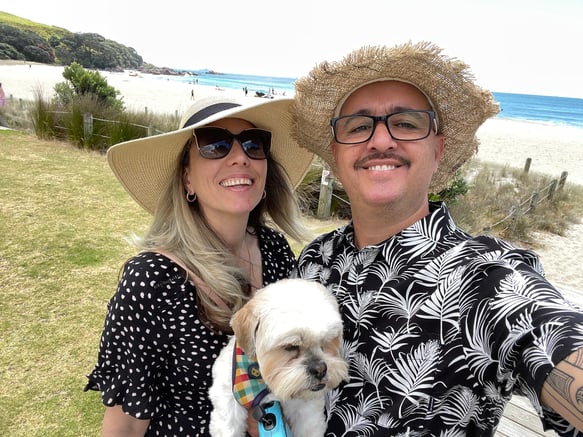 What do you like about working at SwipedOn?
Working at SwipedOn is totally different from what I have previously experienced. Even if the work is hard, it's always undertaken with a smile and great interaction between everyone in the team!
Like any family, we have good and not-so-good days, but everyone is always helping everyone else.
What do you particularly like about what we're doing with SwipedOn?
I enjoy being a part of the SO team because the product is helping businesses with their needs and the team genuinely has a drive to give the customer what they are looking for... and on the people side, I really enjoy the family/friend environment! The office space is also something that brings people together and gets us all closer to each other!
What three words would you use to describe your role?
Helping customers excel 📈


What is your SwipedOn screensaver?
Don't have one 😅
What did you do in your previous working life?
I've been an Insulation and Rental Assessor (provided insulation assessments and quotes for customers / assessed rental homes for compliance to the Healthy Homes Standards Act) and also a Competency Administrator (liaising with companies and training providers, developing and setting up training schedules and programs for electric, gas workers). So pretty different to what i'm doing now!
What do you do in your free time?
Waka Ama (outrigger canoe paddling), biking, hiking and during the Formula 1 season... staying awake all hours of the weekend 🏎 🏁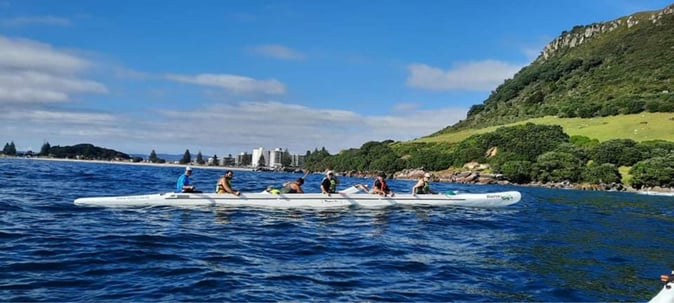 What are three things still left on your bucket list?
Paddle outriggers in Tahiti and Hawaii 🌺
Watch a Formula 1 race weekend from the paddock
Visit Bali with my wife 🌴
What's on your SwipedOn playlist?
If you were stuck on a desert island and you could choose one person from the SwipedOn team to come with you, who would you take and why?
Hmmm, can I skip this one for now? Im still pretty new and want to get to know everyone properly before I commit to an answer 😁
Let's end this with a weird fact about you...
Well, I didn't think there was ANYTHING weird about me... but my wife just told me a couple of things she thinks are weird
1. I can't leave home without making the bed, no matter how late I may be for something
2. When I decide to start a new sport or activity, I buy everything I need for it, even if I don't know if I am going to like it... Is this weird? I don't think so... haha