Here at SwipedOn, we're passionate about doing our bit for the environment. As Kiwis growing up in this wonderful country, we all have fond childhood memories of playing in pristine lakes or seeing who could do the biggest bombs at the local swimming hole.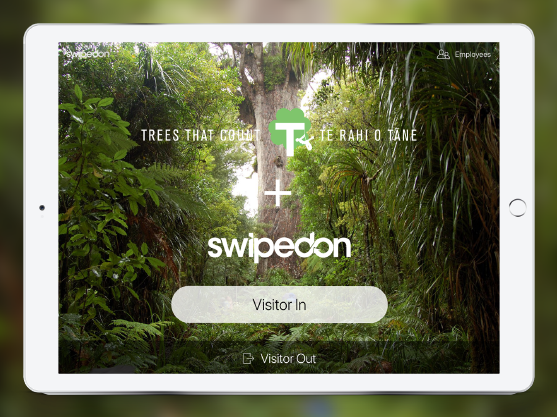 We want to help ensure the next generation of kiwi kids can enjoy New Zealand's waterways like we did, so we're super excited to announce a new initiative.
SwipedOn is embarking on a new partnership with Trees That Count an amazing movement that is helping restore and enhance the environment, encourage biodiversity, clean air and waterways and make a difference to climate change in New Zealand by planting native trees.
For every new customer, SwipedOn will fund a native tree through Trees That Count which will go toward a local conservation project in the Tauranga region. We believe this is just the beginning of a beautiful partnership and we hope you can join us in supporting this project, because protecting our environment is a job for all of us.
Save your reception and save the environment at the same time... it's a win-win!
See more from the blog on sustainability
One Tree at a Time: How You Are Helping us Build a Better Planet
8 Office Wellness Hacks To Introduce To Your Workplace
9 Green Workplace Initiatives That Are Easy To Implement
---
Join us on social media