5 Reasons To Replace Your Paper Guest Book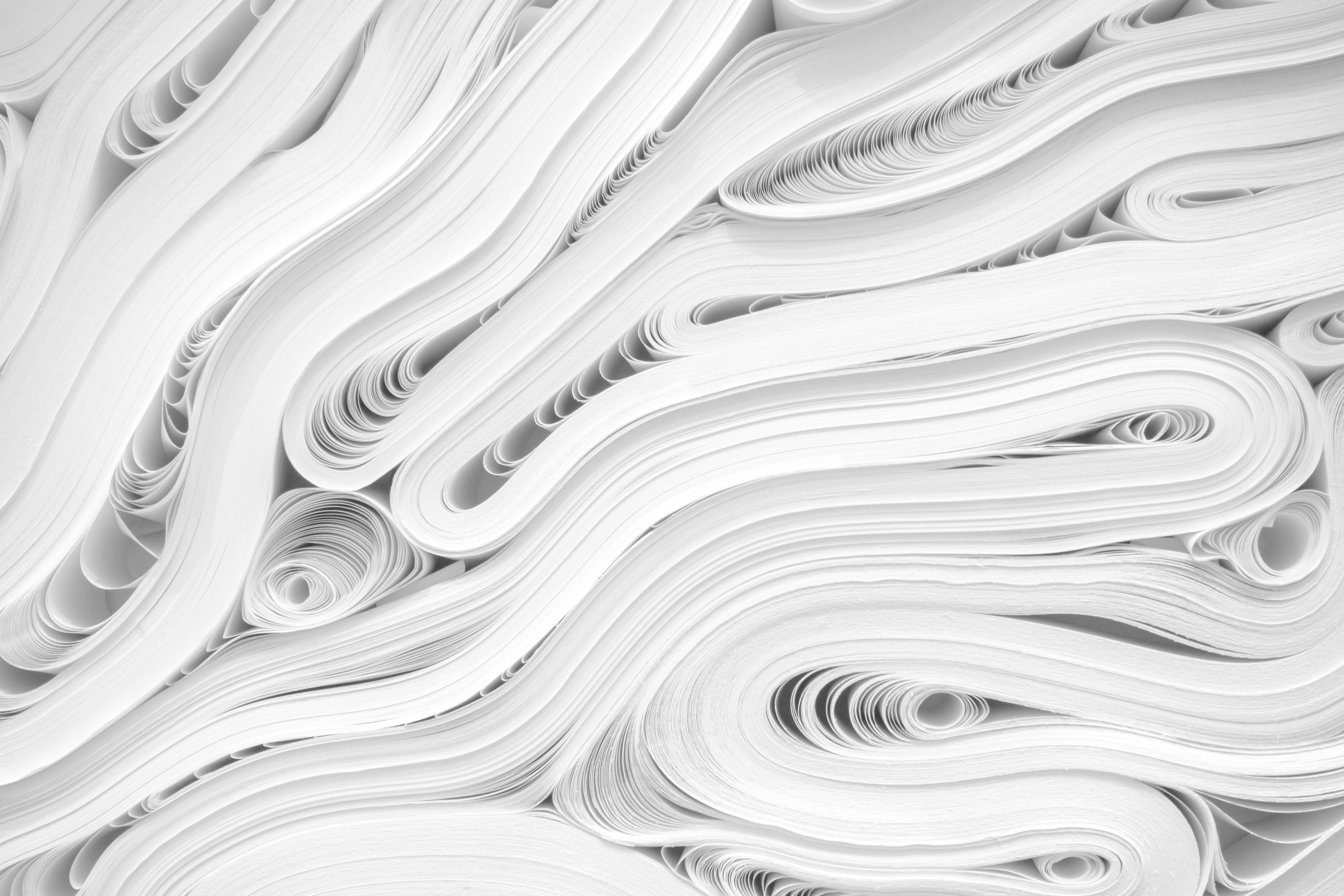 Letting go of your paper visitor book can seem like a daunting idea; a process that has been alive for decades is now becoming redundant. And there are legitimate reasons around health and safety, security and a general upgrade of the entire visitor experience which mean this small change has the ability to advance your facility or office into a safer, automated world. The best part is, replacing your paper guest book with a digital version is actually not as daunting or complex as it might first seem.

In this post we've explored five advantages of replacing a paper visitor book including the security of record keeping, health and safety, the role of your receptionist and the advantages around taking your first steps towards a connected workspace. Re-evaluating the visitor management process is a hot topic of discussion for many businesses, organisations and institutions right now. And with a digital solution available it makes sense to explore a few reasons why replacing your paper guest book in 2019 is not only a good idea, but could be a necessity...
1. Illegible Handwriting
One of the most challenging parts of your receptionist's job might not seem like a huge deal but attempting to decipher thousands of different handwritten entries is actually a pretty big deal. And it's time consuming too, particularly during an emergency evacuation when it's of utmost importance to quickly identify any visitors who have entered the building.
"One in three British adults now uses pens only to sign their names. Starved of opportunity, most people's writing has regressed into a near-illegible scrawl."

The Spectator
Given this fact, it's highly likely that your front desk will receive a visitor who has illegible handwriting. What do you do when this happens? Better yet, how will you react if you soon realise that the person who has just checked-in has incompletely filled the required guest details? One of the major roles of your receptionist is to ensure everyone who enters and leaves your premise has been properly logged-in. The need for a more convenient way to obtain your visitor information upon sign-in is more necessary than ever with the added bonus of relieving pressure from your front desk superstar.

The Advantage of a Visitor Management Software
With your guests logging in via a visitor sign-in iPad, all entries are guaranteed to be understandable. All fields must also be filled in before the guest is given a visitor badge, ensuring all entries are completed and properly stored in the cloud and no dramas surrounding illegible handwriting.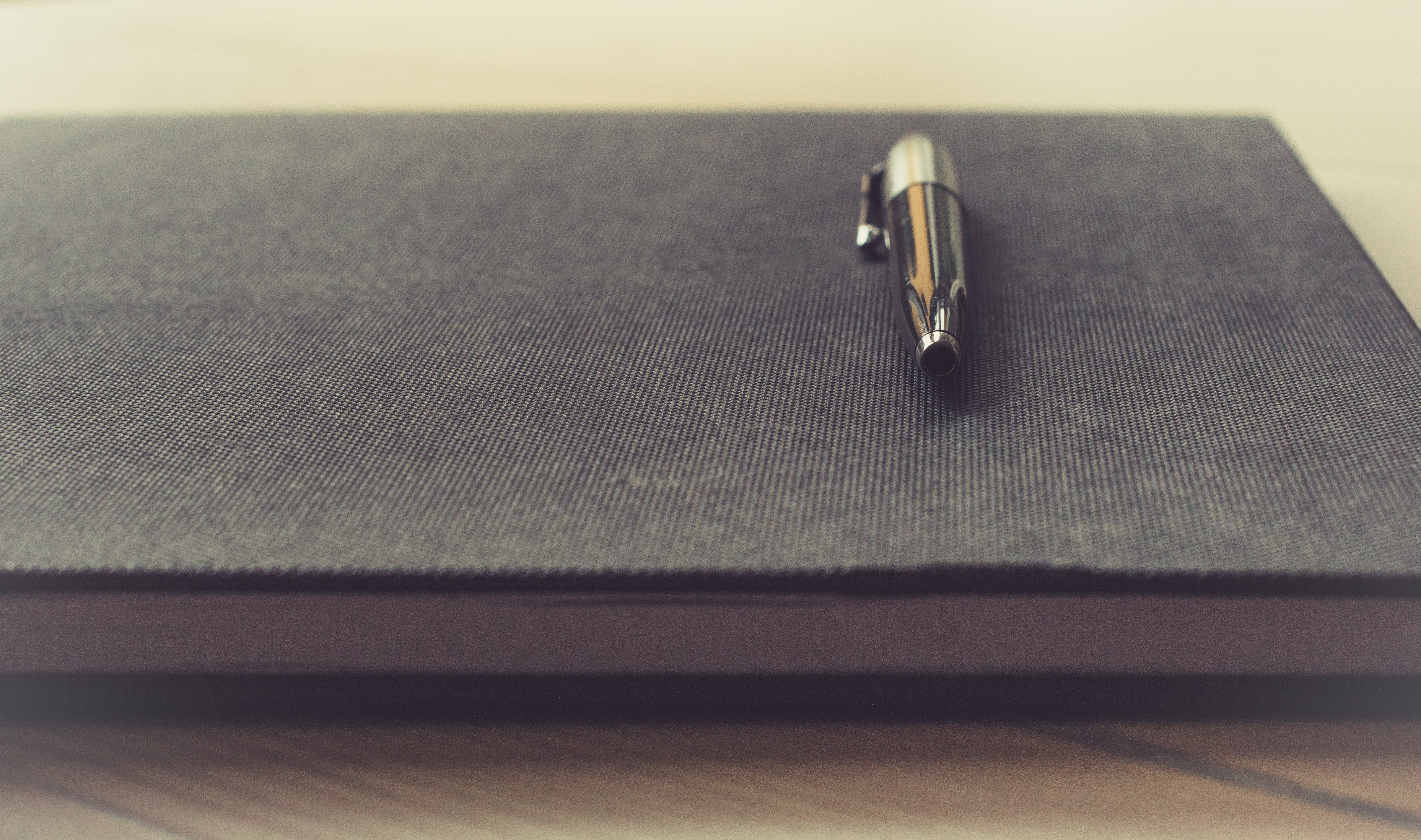 2. It's an open book to easily view guest information
A visitor management system not only allows your front desk officer to work more efficiently , but also improves your sign-in process, while adhering to GDPR requirements. GDPR strictly requires the protection of all individual's information, including the guests entering your premises. However, using a paper visitor book makes this impossible because it easily exposes your guest's data for others to see. Visitor information is vulnerable to others and your company liable to a huge lawsuit.
The Advantage of A Visitor Management System
By utilising an iPad sign-in app, there's no need to worry about your information being acquired by anyone. It is safely and securely stored in the cloud. Moreover, the data can only be accessed in the application dashboard by an authorised individual of the building. Meaning, you can sleep well knowing that no GDPR lawsuit will appear on your desk.
3. It is challenging to centralise visitor information
There will be fewer concerns if you have just one facility to monitor. However, if you are in charge of a school, residential building, health facility or manufacturing plant, centralising the visitors getting in and out of your department buildings becomes slightly more challenging. And it could prove tedious and expensive to store all of your paper guest books in one physical location to be properly filed and preserved in the future. Enter, the cloud system...
The Advantage of a Visitor Management Software
The use of an iPad sign-in app as your visitor management software allows you to put all your data in the cloud. This centralises all of your guest information, so you can easily access it from anywhere via the web admin dashboard.

As a result, you can save on the costs of having to store your guest log books. Not to mention a secure place to store visitor data. Analysing, searching or creating visitor reports becomes a simplified task via your application dashboard. This makes it very convenient and easy to use.
4. How paper logbooks can't compete during an emergency
Paper logbooks are useless during an emergency. Imagine this scenario: your building has to be evacuated because of fire. How will you get all your paper log books out of the building? You're lucky if you're able to get even part of your stored logbooks out of the building before going up in flames. Even so, it's difficult to know if these paper logbooks will still remain intact and free from damage.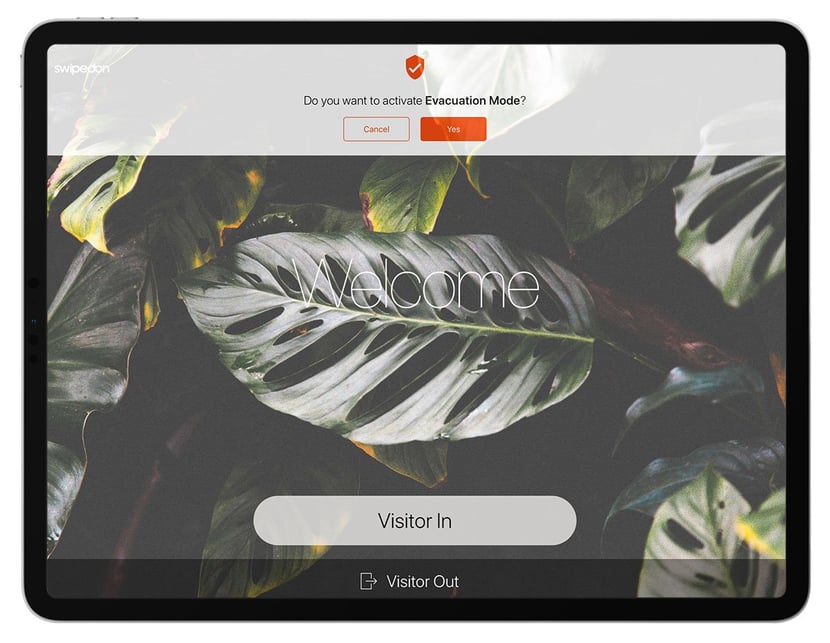 This makes it challenging to account for everyone during an emergency via the use of a paper logbook. We might be biased, but we think a visitor management system is one of the safest ways to ensure you can account for everyone during a critical time.
The Advantage of a Visitor Management Software
Should your iPad get damaged during the emergency, all of your visitor information remains intact because it is stored in the cloud. The data can be easily accessed through the dashboard or even through another device, which is not the case with a paper logbook system. Did you know that the SwipedOn software can be shaken into evacuation mode and it works offline too? Yeah, we think that's pretty rad as well!
5. Conveying an innovative and welcoming business
Your front desk says so much about your business and institution. Holding onto a traditional logbook makes your organisation appear archaic rather than modern and innovative. Unless that's the look you're going for of course! But our customisation feature can always help with conveying everything you need to about your brand visually while remaining a safe upgrade to the paper logbook system.
Whilst many are making the shift to go paperless, there are still businesses that cling to the traditional paper and pen logbook system rather than finding a better alternative for guests to quickly sign-in. So what's your choice?
The Advantage of a Visitor Management Software
Upon entry, you can greet your guests with a unique and friendly iPad sign-in app. Forget about your front desk officer having to do counterproductive tasks. This simple and easy to use software system allows them to focus on their priority responsibilities. Just ensure your iPad sign-in is visible upon entry in order for visitors to easily log in and receive their visitor badges.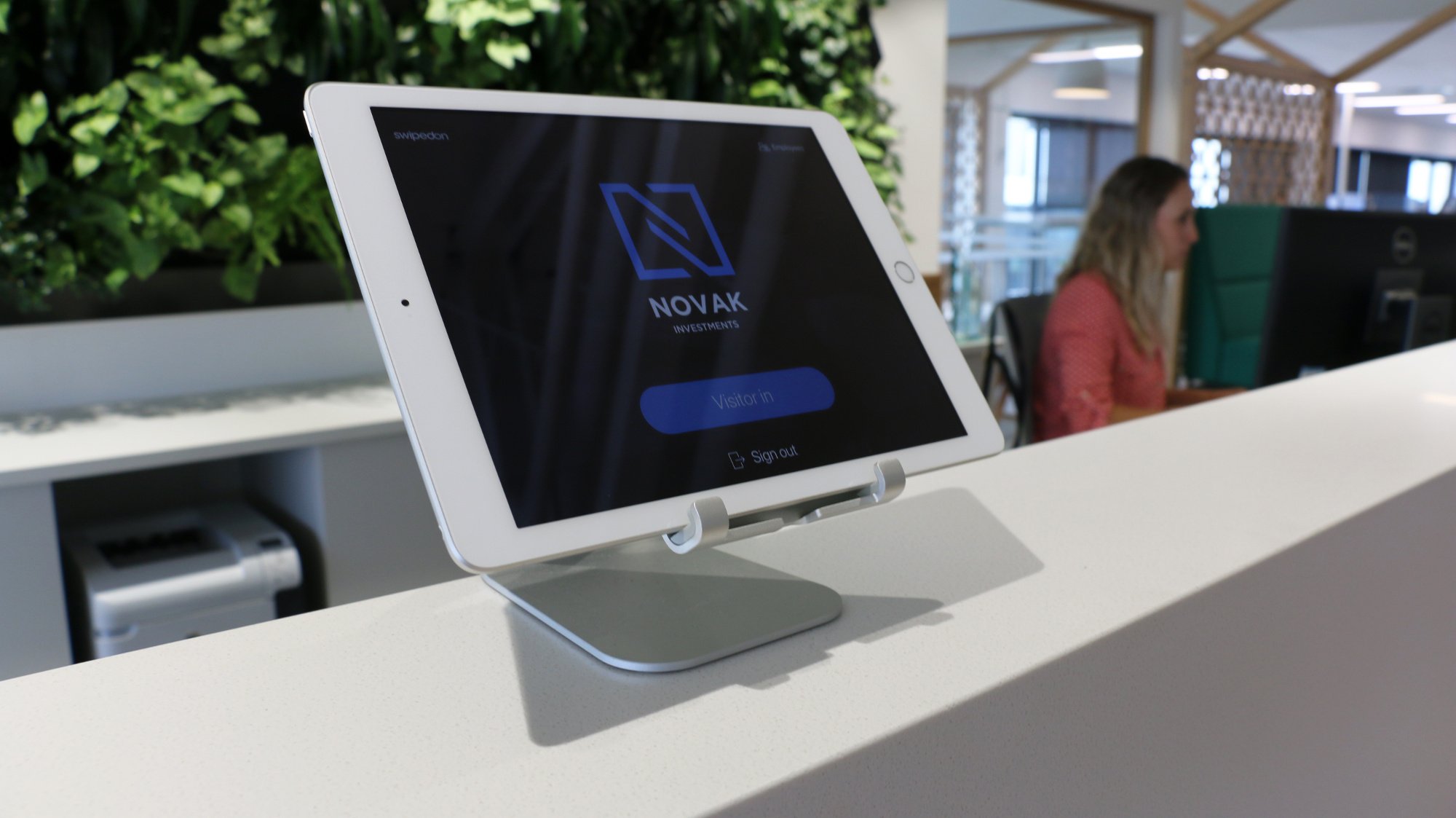 ---
Visitor management system versus paper guest book; it's a much negated topic right now. Which way will you choose to go? These are some of the reasons why many companies, institutions and organisations are making the shift from paper logbooks to an iPad sign-in app to make their front desk operations more efficient.
Plus, going paperless adds an eco-friendly element to your entry point and what's not to love about that?! For every new customer at SwipedOn, we'll plant a tree so you can be sure to add 'saving the planet' to that list of pros if you're still on the fence.