SwipedOn is SOC 2 & ISO 27001 Certified 🪅 🎉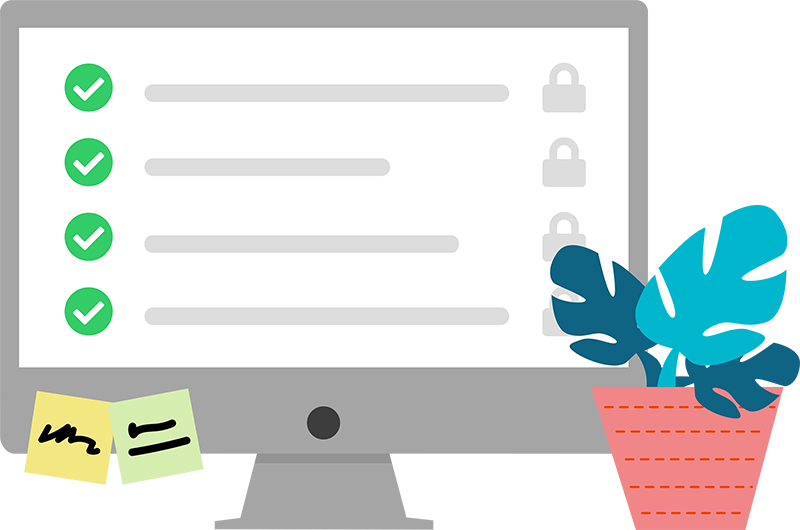 TLDR: SwipedOn is SOC 2 and ISO 27001 certified. What does that mean? SwipedOn does more than provide you a workplace sign in system, it gives you peace of mind. You can trust SwipedOn to deal with your data in a way that follows international compliance protocols and protects data from unauthorized access and theft.
Our customers are at the core of everything we do here at SwipedOn; that includes providing world class customer support, building frictionless sign in experiences in the workplace and ensuring the product is up to date with the latest security technologies. We prove to protect our customers and their people by dealing with data in a professional and confidential way with a product that meets international compliance standards.
If you know, you know.
But if you don't know, here's some more information about SOC 2, ISO 27001 and what it means for our customers and our product.
SOC 2: What is it, what does it mean for our customers and what does it mean for SwipedOn?
The American Institute of Certified Public Accountants (AICPA) developed SOC 2's predecessor, SOC 1, to determine the effectiveness of service organization controls on financial reporting. They followed up with SOC 2 in response to growing concerns over data privacy and security.
We recently completed the AICPA Service Organization Control (SOC) 2 Type I and Type 2 audit with Prescient Assurance. This audit confirms that our information security practices, policies, procedures, and operations meet the SOC 2 standards for security. SOC 2 applies to all service providers that process and store customer data. In producing the SOC 2 attestation of compliance, auditors refer to the AICPA's Statement on Standards for Attestation Engagements No. 18 (SSAE 18), which emphasizes data security.
Essentially, it means we have extremely high standards when dealing with our customer data. We take pride in building a solution to securely sign people into spaces and places while ensuring all data we process remains protected. Passing a SOC 2 audit provides assurance that the SwipedOn systems and networks are secure.
Because SOC 2's requirements dovetail with other frameworks including HIPAA and ISO 27001, attaining certification can speed your organization's overall compliance efforts. A SOC 2 report provides valuable insights into our organization's risk and security posture, vendor management, internal controls governance, regulatory oversight, and more.
ISO 27001: What is it, what does it mean for our customers and what does it mean for SwipedOn?
ISO 27001 is the only auditable international standard that describes best practice for an ISMS (information security management system).
For SwipedOn, ISO27001 certification provides independent proof that their ISMS practices and procedures are safe and relevant.
Achieving accredited certification to ISO 27001 demonstrates that SwipedOn is following information security best practice and provides an independent, expert verification that information security is managed in line with international best practice and business objectives.
SwipedOn is a robust workplace sign in solution, which meets strict security protocol standards. The solution is trusted by over 8000 workplaces across the globe which continue to inspire us to build a safe, secure, compliant and intuitive system.
Ok, now who's ready to replace their paper visitor book with a secure digital sign in system?