5 Ways Desk Booking Software Can Help Your Business Post COVID-19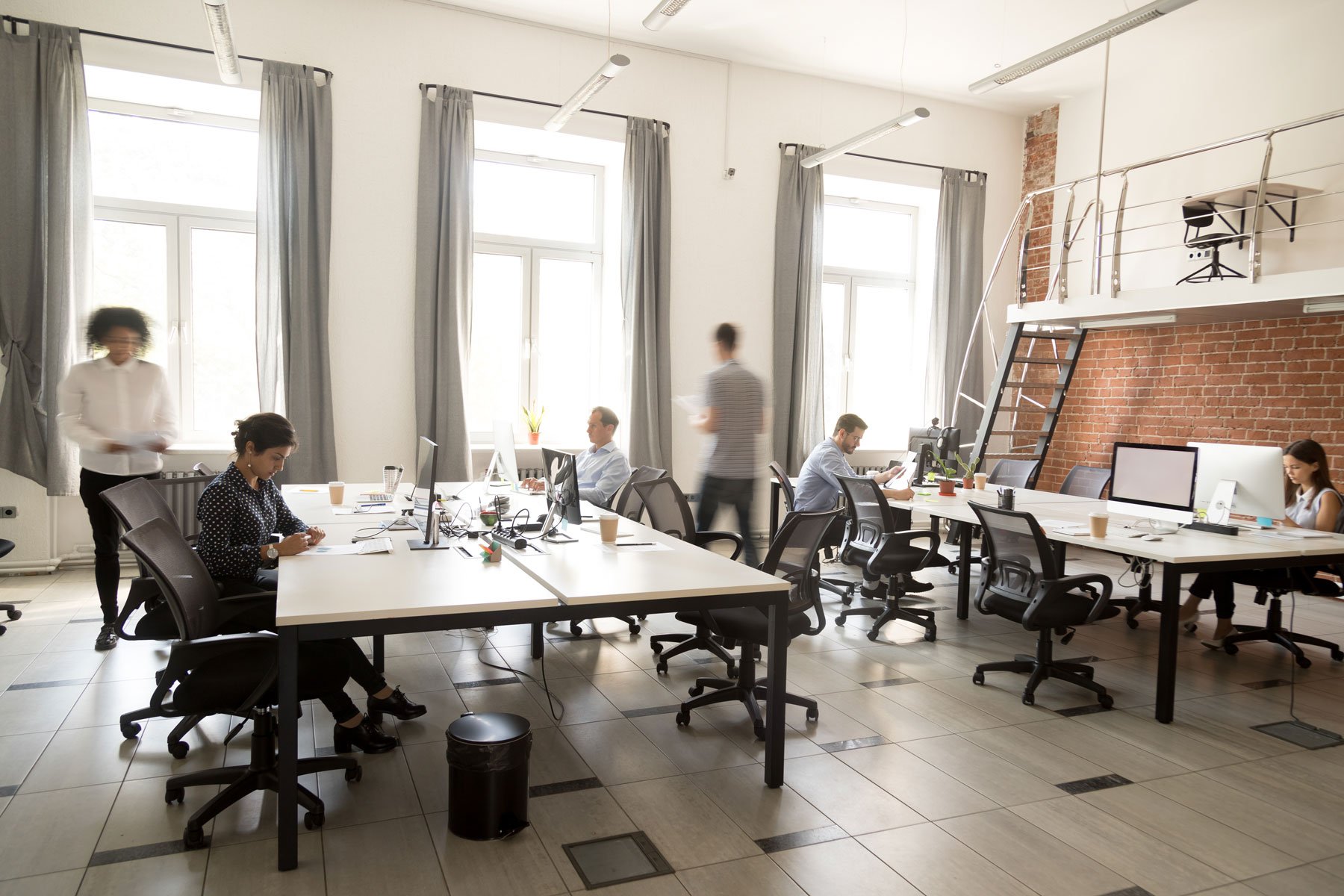 There's no question: the pandemic took almost all workplaces on a journey of drastic change. From lockdowns to different health and safety protocols, new approaches and strategies were required. These changes have had a flow-on effect to our working arrangements and seen a shift in the employment sector, opening up the lucrative "gig economy".
We know what you're thinking, but the "Gig economy" actually refers to a freelance, flexible working model where people find work for themselves individually, or engage with organizations for a particular project or contracted period: a gig (not the live music kind).
The gig economy is not entirely new. Pre-pandemic, at least 34% of the US workforce belonged to the gig economy, with freelancers totalling over 70 million. Since the beginning of the pandemic, more people have considered freelancing and self-employment due to its attractive benefits. At least 70% of gig workers chose to become independent contractors, with 60% of them motivated to remain in the gig economy for the next three years, mainly due to the flexibility it gives them.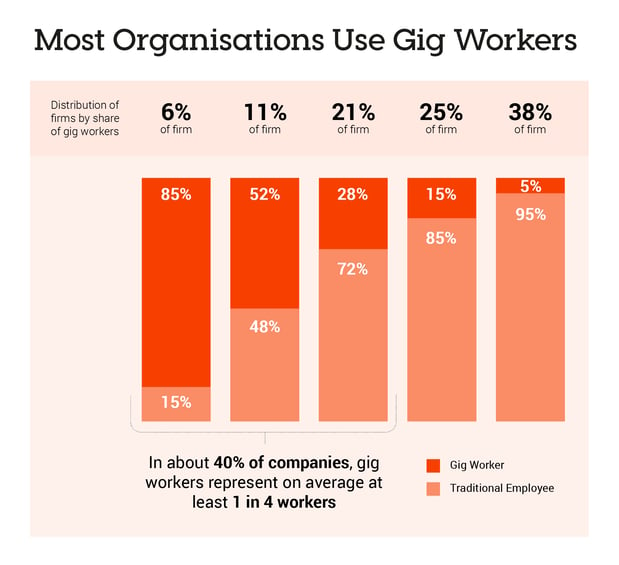 Data Source
As the shift to employing more freelancers and contractors becomes more mainstream, having the technology in place to support a flexible workforce will become even more important, and managing your available space will become a critical element for success - cue: Desk booking software!
With global economies still recovering, many businesses are re-evaluating how to best use their office spaces. Financial losses suffered during the almost two-year pandemic, and the rise in popularity of more hybrid work models, have both played a part in the shift to a 'new normal' in office space management. Even large companies like HSBC have recently announced their plans to reduce their office space moving forward.
In a LinkedIn post, HSBC CEO Noel Quinn said, "We need therefore to take all that we have learnt about the changing world and different working styles to make sure the future is different to the past. That's why we're also moving to a hybrid working model across HSBC."
According to KPMG, at least 69% of CEOs share the same sentiments of embracing smaller office space within the next three years. What's interesting is, these executives understand that moving to a fully remote model is not going to happen anytime soon—but at least 30% of CEOs are considering adopting a hybrid work model.
So it's clear that 'hot desking' is going to be an important element of the new normal, but how do you ensure it's going to work for you? Fortunately, offices utilizing smart workplace management systems will have no trouble handling their shared desk spaces.
By encouraging your teams to hot desk, you can increase the interaction between different teams and departments which could have been siloed in a traditional office setup. These interactions can lead to new ideas, increased morale, and better collaboration among employees.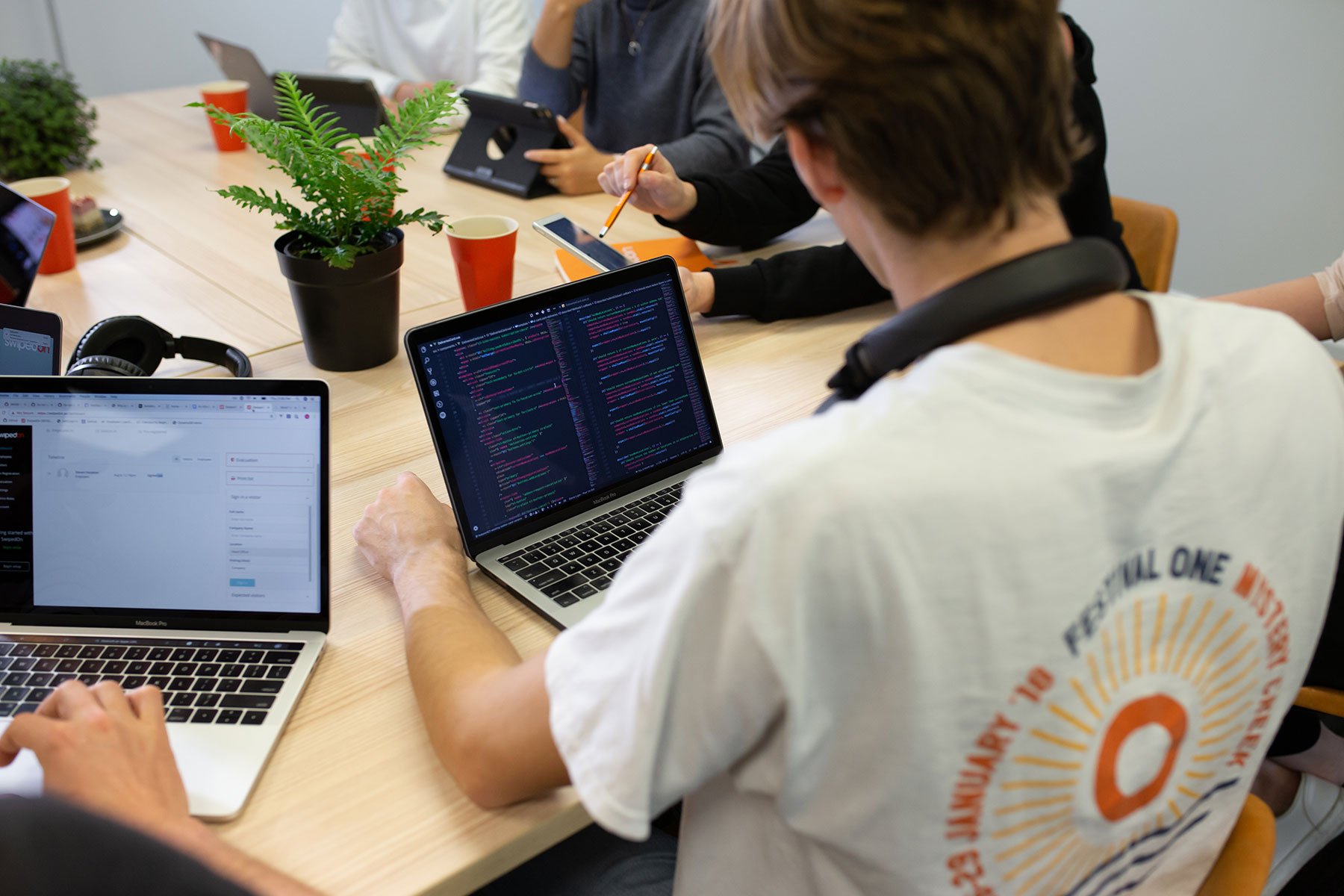 However, there are some common mistakes to be wary of:
Creating Competition for the 'Best Desk'
As anyone who has worked in an office will tell you, not all desks are created equal. Not having a proper management structure can lead to differences in the quality and comfort of available desk options. As much as possible, try to create consistency with desks and their features.
Splitting up Teams
While collaboration among different teams can increase cross-department interaction, some employees could feel unmotivated if separated from their team members on a permanent basis. The loss of familiarity and communication among team members can impact creativity and morale, so try encouraging teams to work together when booking desks.
Overcrowding Your Space
You could be tempted to reduce office space and increase the number of desks available, but overcrowding spaces can hurt productivity and could even impact talent retention. Try to strike a balance of providing personal, shared, and break-out spaces to employees.
So... How Can Desk Booking Software Help?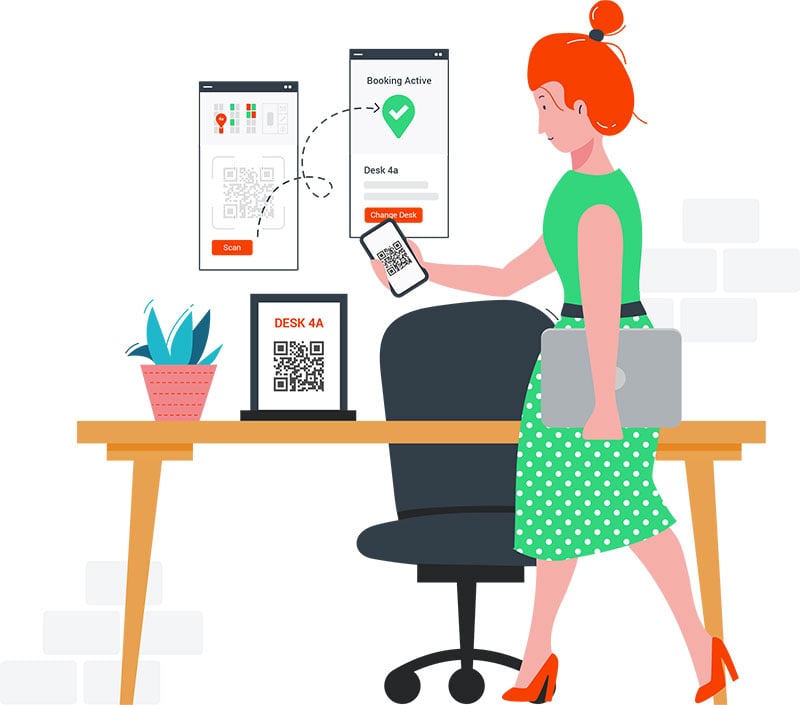 Desk booking software like SwipedOn Desks helps businesses utilize shared spaces effectively.
Here are 5 ways that desk booking software can help your business in the wake of COVID-19:
1. Better Capacity Management
Arguably, the best benefit that desk booking technology provides is the ability to access real-time data on the availability of desks at the touch of a button. Teams can arrange to arrive at a similar time and book desks or spaces where they can collaborate and work productively. Having this data also allows management and HR teams to see trends in desk use and plan for future needs.

2. Cost-Effective Implementation
Smaller office spaces almost always mean decreased overheads like rent and maintenance. SwipedOn Desks is cloud-based and can be integrated with your existing workplace management software, and implemented without a large IT investment, helping you to effectively maximize operations costs.
3. Maintain Office Harmony
It can be frustrating for staff if they turn up to work and there aren't any available desks, or if the desk they have booked is being used. Administrators can manage hot desks and assign activity-based working environments based on teams or departments.

4. Improved Reputation
We all know that impressions matter. How a company treats its employees is an important selling point for potential investors and clients. Show that your business is embracing new workplace innovation and that you won't be left behind, or without an available desk!
5. Increased Safety and Security
Desk booking technology is a critical element in ensuring safety and security. Available or bookable desks can be managed centrally, ensuring social distancing guidelines are followed. The software can also indicate the location of the nearest fire warden or first aider and can be integrated with a VMS to help first responders identify the number of people within an office space at the time of an emergency or evacuation.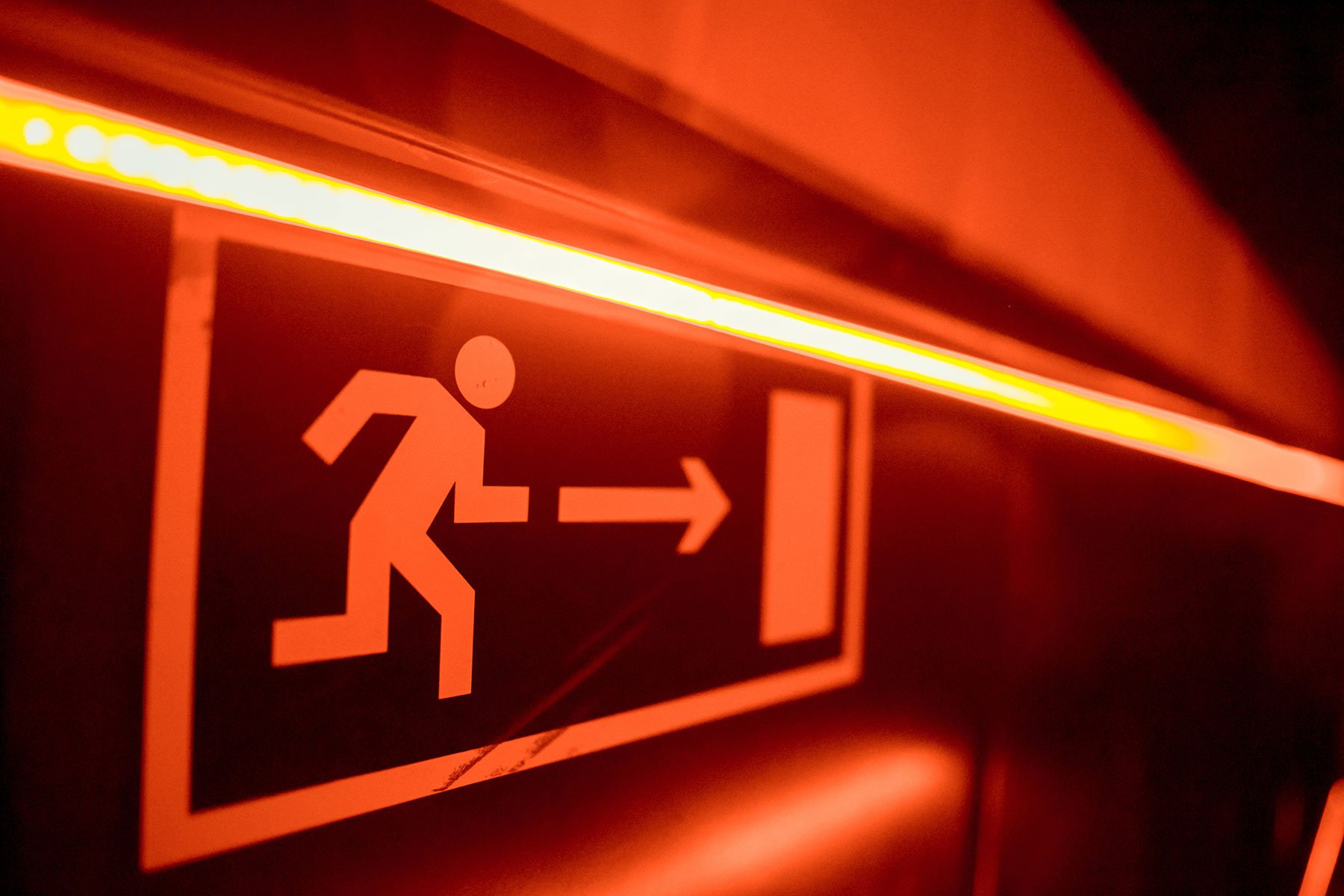 It's clear that employment across many industries is experiencing a massive shift to more flexible and hybrid workplace models. Staying ahead of changes can show current and potential employees how agile your company is in embracing innovation and technology to remain relevant and competitive.