2020: A year in review with SwipedOn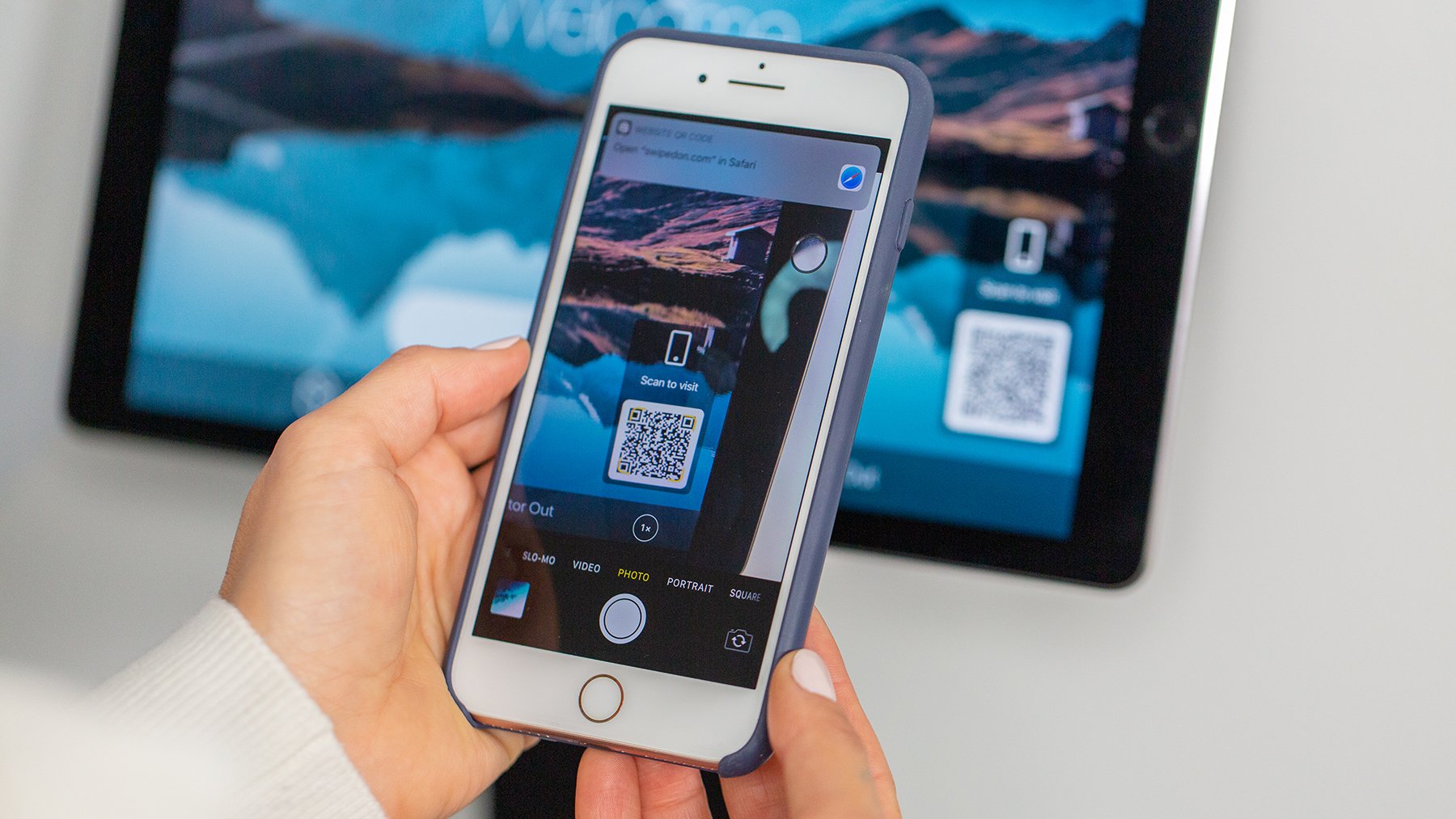 While 2020 was a year that most people were glad to see the back of, we believe there were highs along with the lows. Here at SwipedOn, we continued to develop the product, grow our team, and receive great customer feedback. And we think that's something to celebrate.
While the product roadmap pivoted quickly to accommodate the risks and challenges our customers faced with the rapid onset of a pandemic, we continued to deliver features which we knew our customers needed such as location settings, alongside those that became crucial to remaining operational such as contactless sign in, visitor screening questions and contact tracing. As we look forward to an exciting year ahead here in 2021, in this article we'll share our greatest achievements in the (most hated?!) year of all time; 2020.
Customer Feedback
April 2020 was the month that the world seemed to go to sh*t (yes it did for us too!) but there was one highlight for us amongst the chaos at SwipedOn HQ. Our Net Promoter Score (NPS) skyrocketed to an all-time high during April. The net promoter score is determined by our customers and how likely they are to recommend SwipedOn to others. So I'm sure you can imagine how stoked we were to receive this feedback from our community.
What does this mean?
While a global pandemic unfolded, and we were collectively thrown into the unfamiliarity of lockdown, we hustled hard as a remote team to ensure the new demands of our customers could be met. We shifted the entire app from iPad to contactless in a matter of weeks, introduced visitor screening questions and ensured our customers knew how SwipedOn could be used to carry out contact tracing (at that point, it involved a .CSV export; now it's possible at the touch of a button in the web dashboard!).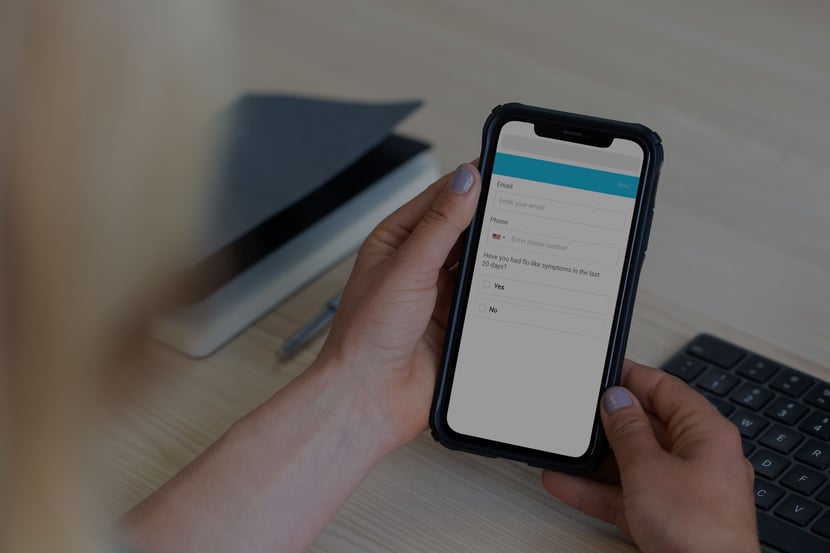 Features to dream for
During 2020, we dramatically shifted our roadmap to accommodate the changing world of visitor and employee management. For that reason, we were challenged to develop features we'd previously dreamed of, in order to solve real problems in our real world, to help both existing and future customers operate their business in a new normal.
Why had we dreamed of these? Contactless sign in was something we'd been excited to develop for a while - the sudden need for it and realisation that we could really help businesses keep their workplaces safe and operational during a global crisis, made us realise exactly why we do what we do; to make the lives of our customers easier, more streamlined and most importantly safe and secure.
Here's the lowdown of the top features we developed in 2020:
Visitor settings by location, with the ability to group locations together that share the same settings
Contactless sign in / QR - visitors can sign in by scanning a dynamic QR code hosted on the iPad, or a static QR code printed out
Contact tracing - now available at the touch of a button
SwipedOn Pocket employee app - the dedicated employee companion app available on both Android and iOS
Proximity (verified sign in) - accompanies the

SwipedOn Pocket app

Scanning badges to sign out, making it even easier for visitors exiting
Azure Active Directory sync - an efficient way to ensure all employees are loaded and synced
SwipedOn Deliveries improvements - now offering the option to scan multiple deliveries at one time
Visitor screening questions and approvals - easily ask visitors simple yes/no questions to determine if they pose a risk to your workplace

Employee approvals - easily ask employee sim

ple yes/no questions to determine if they pose a risk to your workplace
That's a wrap!
While 2020 certainly had its fair share of challenges, there were a number of things along the way that we wanted to celebrate, in our own SwipedOn way, with a short video. Keep an eye out for the bloopers reel!
2021 and beyond
2021 has already started with a bang. Thanks to you - our customers - SwipedOn was named an overall leader in G2's recent Winter 2021 awards in the mid-market space for Visitor Management Software. We don't like to brag, but a few notable awards we are most proud of include best support, easiest to use and best return on investment.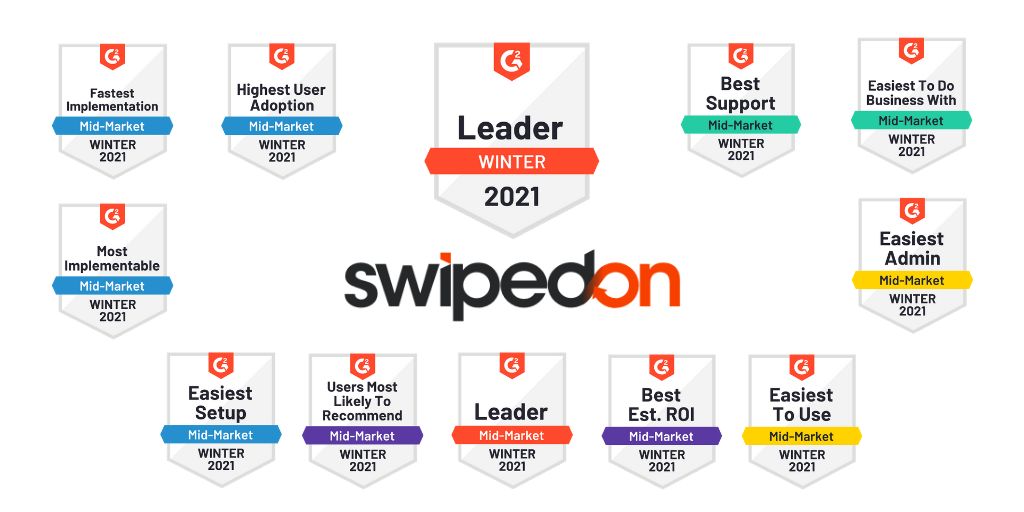 In the year ahead we have some ambitious goals. No, we can't tell you all the gossip, it's top secret. But we sure can give you an indication of what's to come and it's going to be all kinds of exciting. We're set to continue on a growth path that'll see increased development of much-anticipated integrations and requested features.
Our ultimate goal? We're looking to provide increased value for our existing and future customers and continue to create a superior visitor and employee management experience. And while we're at it, we'll be planting hundreds more trees with our partner organisation Trees That Count, to say a massive thanks to all new customers for ditching the paper visitor book and choosing the more environmentally friendly option to reduce paper waste in the workplace.