THIS IS NOT A DRILL! We've just launched the latest SwipedOn iOS app update which includes a whole new look for evacuation mode. If you're about to zone out, don't. We've taken out all the technical jargon to leave you with the crucial details, designed to enhance your SwipedOn superpowers and assist your evacuation procedure.
---
In this video, senior mobile developer Jason, guides you through SwipedOn's evacuation mode.
Want to see more? Subscribe to the SwipedOn YouTube channel: here
---
1. Shake 'n' Go
When shaking the iPad to activate evacuation mode, the prompt to enter evacuation mode now slides down from the top of the iPad screen.
​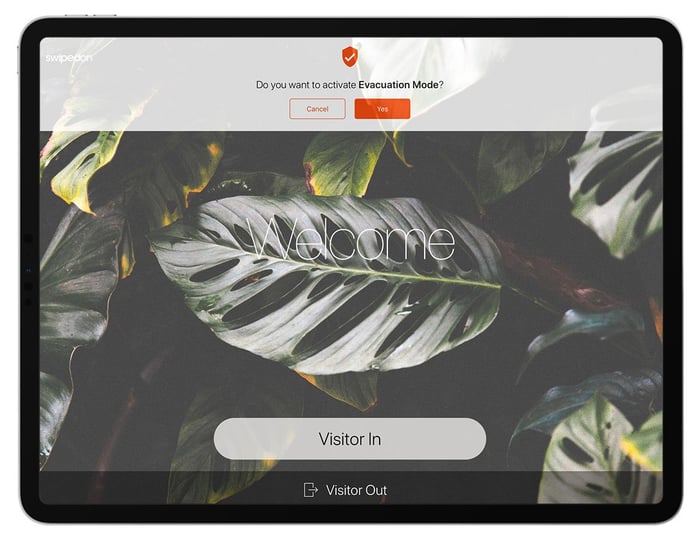 ​
2. Alternate Layouts
Choose how much detail you see based on whether you hold the iPad in portrait or landscape orientation while in evacuation mode.​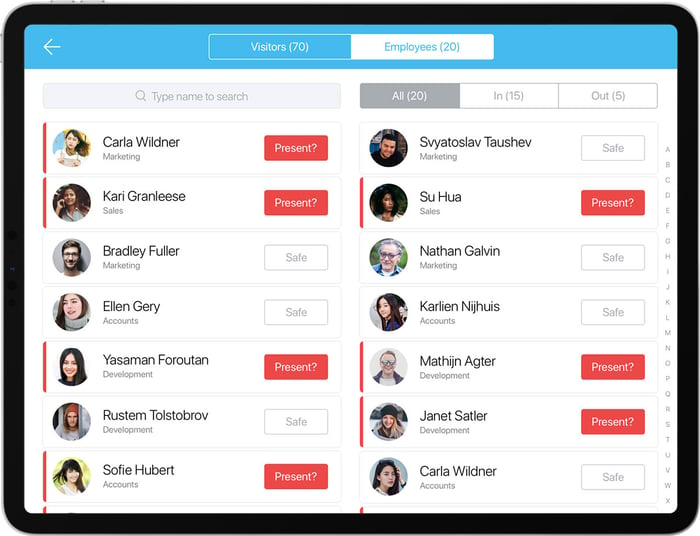 3. Visitors or Employees
While in evacuation mode, access new filtered views designed to help you identify visitors or employees based on who's signed in or out. This allows you to focus on who you still need to account for during an evacuation and is only available for evacuation mode.
4. Looking Fresh
And finally, a fresh new look for evacuation mode to match the rest of the app. Feel free to go take a look for yourself!
Be sure to update the SwipedOn app on your iPad today.
Get the latest SwipedOn updates, join us on social media