SwipedOn Pocket; Super Simple Employee Sign In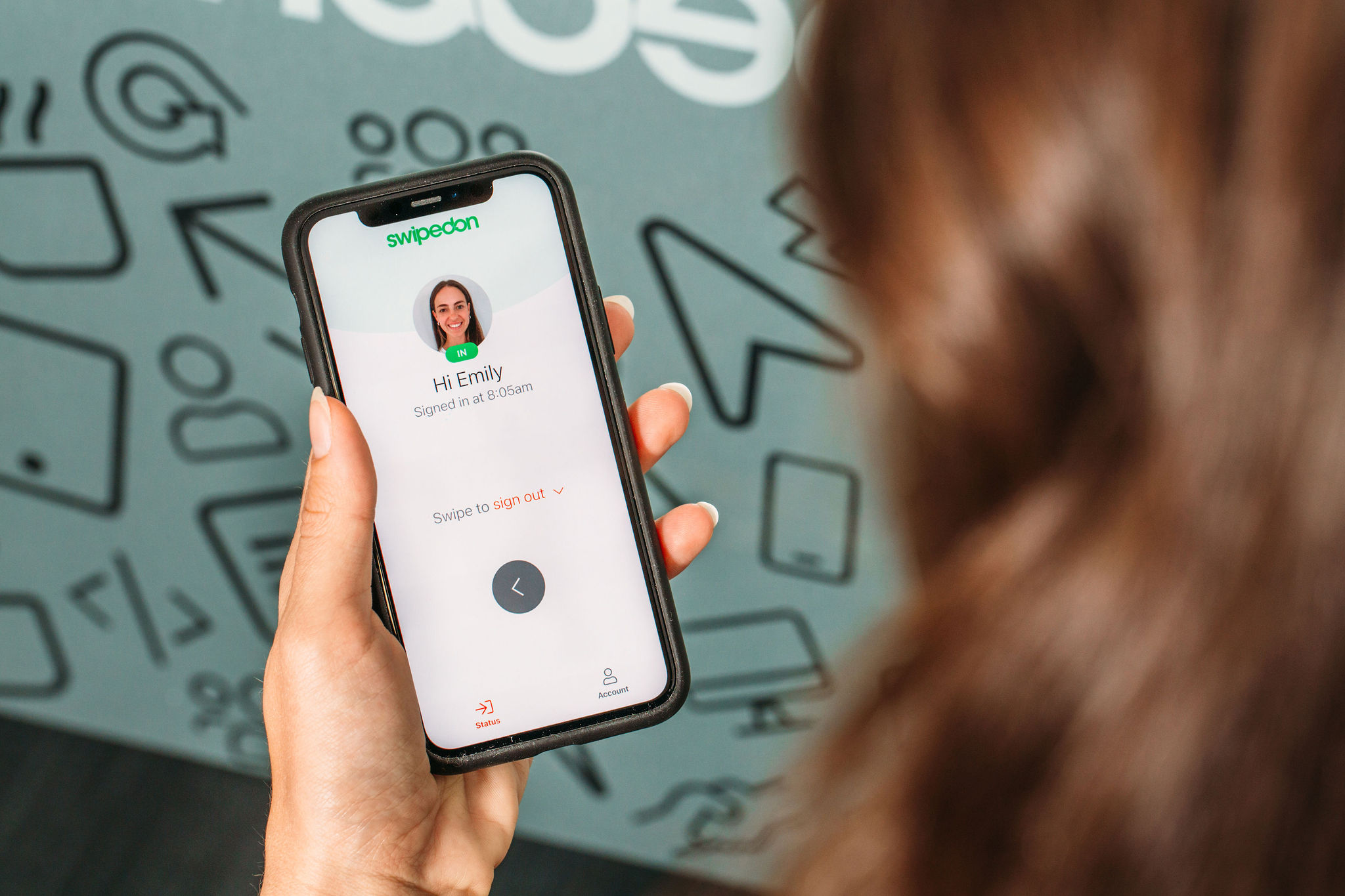 The SwipedOn Pocket sign in app makes employee sign in easier than ever. It records the time of activity and the answers to any questions you wish to ask employees.
Automatic employee check in check out software using a geofence perimeter
Location-verified employee sign in

Sign in as working remotely or from a different office location
Receive visitor and delivery notifications, manage preferences and change profile pictures from within the SwipedOn Pocket app.
Designed exclusively for your employees to offer easy, contactless sign in and out at your workplace, SwipedOn Pocket is available on both iOS and Android. Once SwipedOn Pocket is installed and authenticated, employees can swipe the arrow icon on the screen to sign in, or if you have automatic sign in enabled they will be automatically signed in and out as they hit the geofenced perimeter - too easy ✅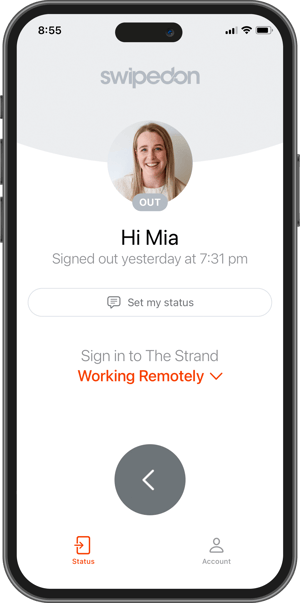 In this blog article, we'll guide you through the key features of SwipedOn Pocket, how to activate and implement in your workplace, and offer educational content to help you understand everything you need to know about this brand new smartphone app from SwipedOn.
Downloading and Installing
How to install
To use SwipedOn Pocket, employees simply need to download the app from the Google Play store or Apple App store. They will be asked to enter their work email address before being sent an authentication code.
How is my employee data used?
SwipedOn doesn't record their precise location or transmit this information to you. If enabled, the device's location will be used to confirm if the employee is near their workplace.
Signing In and Out
Signing in or out is easy, simply hit the arrow on the home screen slider on the home screen!
Auto sign in and out
If enabled by your employer, you'll be automatically signed in and out as you enter and exit your workplace. For this functionality you will need to allow SwipedOn to access your location services from your mobile device.
If you have sign in questions or mandatory sign out messages, they'll get a notification to complete these before signing in or out.
QR code sign in
If you use location-specific QR codes, employees can simply scan the code, open the link and the SwipedOn Pocket app will do the rest to sign them into that specific location.
Roaming
If you have multiple offices and allow employees to roam between them, employees can easily switch between these locations from the Pocket app. By signing in to the correct location you have better visibility and employees will also be available as a host at that location.
Remote working
If you enable it, employees can sign in as working remotely so you know that they are not on site in the event of an emergency.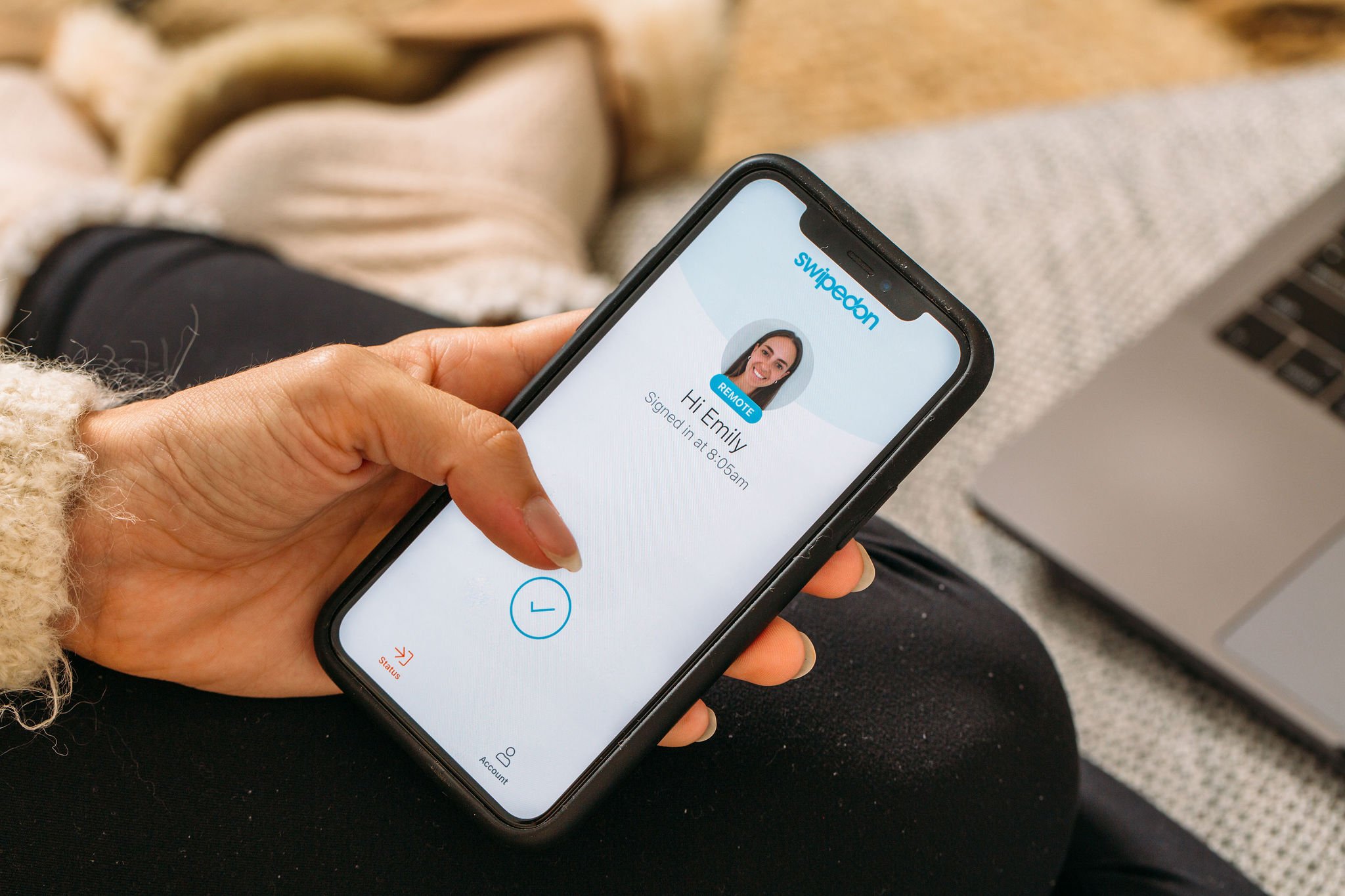 Leave a status message
Employees have the ability to leave a message once they have signed out to keep the team in the loop about when they will be returning.
Employee Questions
Should you wish to include screening questions for your employees to answer, you can do so by enabling the option in the web dashboard. You might like to ask questions to ensure that they do not pose a risk to the business, such as asking if they have recently travelled outside of the country or if they are experiencing any cold or flu symptoms.
Profile Settings
Notification settings
Depending on the settings you wish to enable, employees can receive notifications when their visitors arrive and they receive a delivery.
Employees can manage email and push notification preferences from the Profile settings section, this is accessed by tapping the avatar on the home screen. If you use SMS notifications, they can manage this here too.
Profile photos
If enabled by you, employees can upload their own profile photo from the Profile settings. This is also the photo that visitors will see when they select them as a host.
The SwipedOn Pocket mobile app is for everyone, no matter their operating system preference. Your employees can download the app via the App Store for iOS or Google Play Store for Android devices.
Looking for more information?
Head over to our support article which runs through the quick and easy set up process.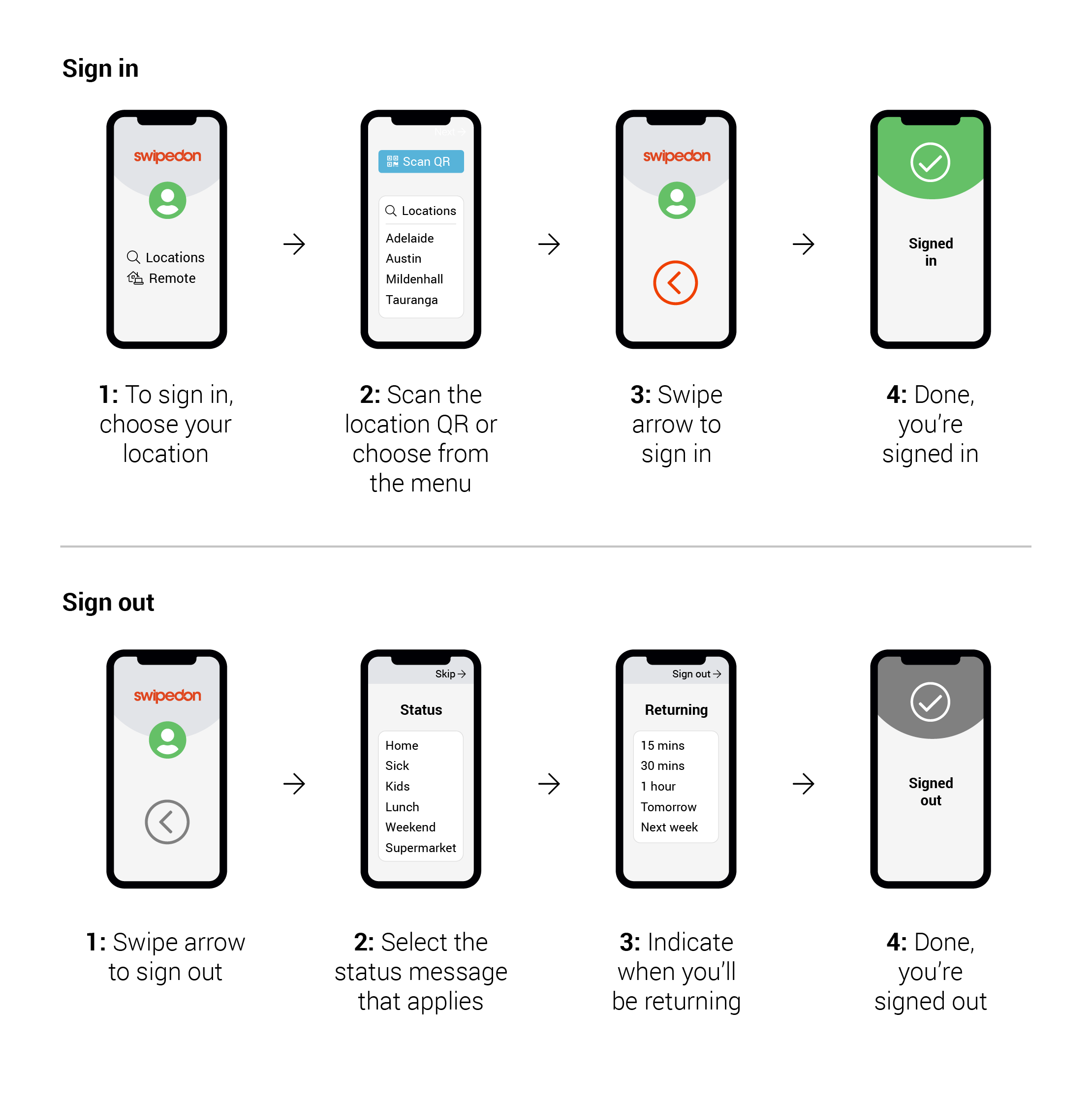 Share the word with your team:
We've created this PDF for your employees to give them the low-down on SwipedOn Pocket.