How a Visitor Management System Promotes a Positive Workplace Culture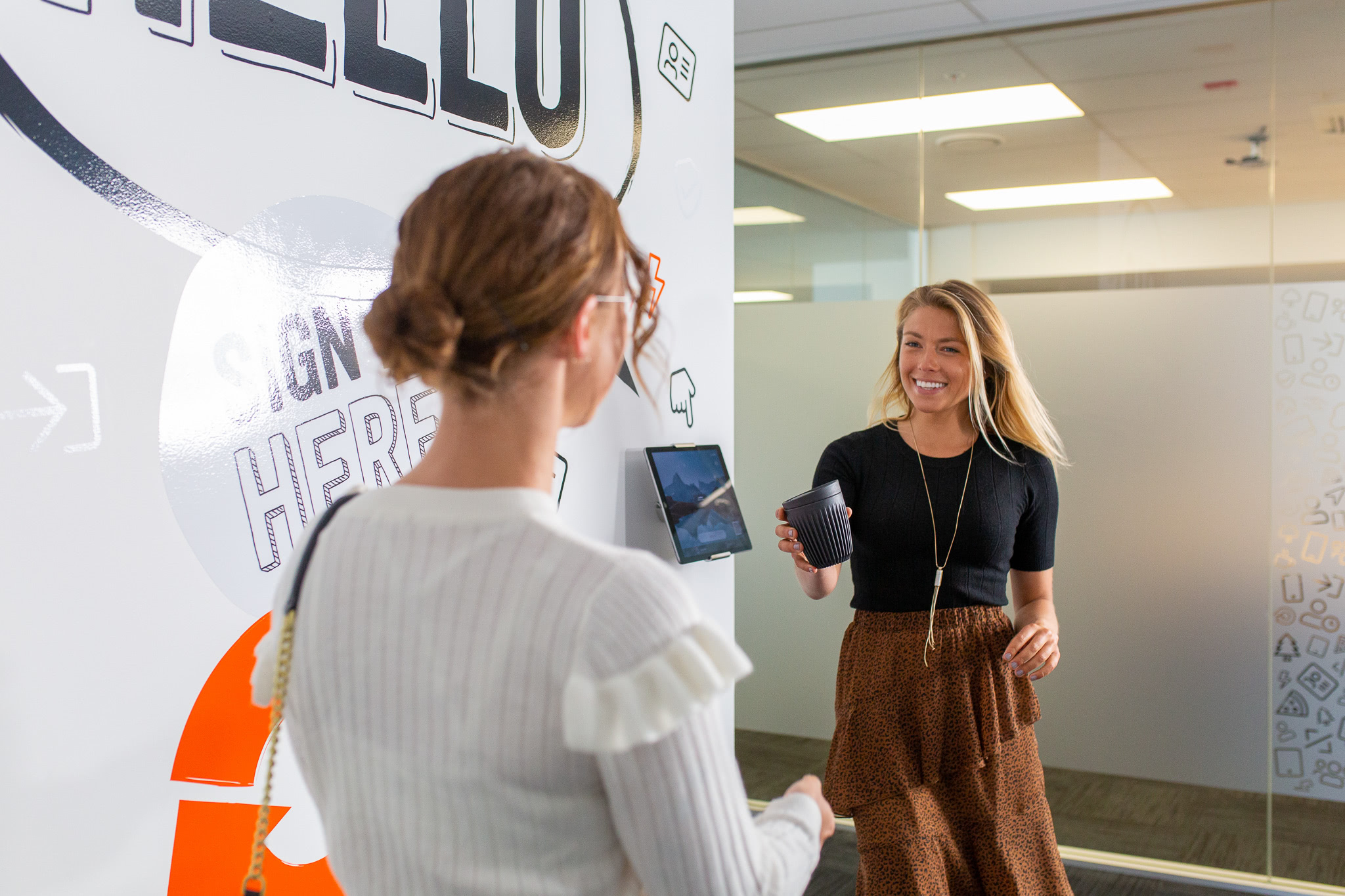 Workplace culture is becoming a critical metric that employees and new job candidates use to evaluate businesses. For instance, Salesforce cited their "Ohana Culture" as the main reason they were named one of Fortune 100's Best Companies to Work For.
Many things impact company culture, including benefits, workplace practices, and leadership style. Your visitor management system is a highly effective way to promote a healthy and happy workplace culture.
In this article, discover why a VMS (see how it works) promotes a positive workplace culture – and how you can continue improving your strategy in the long term.
Why Workplace Culture is Important
For many employees, workplace culture is even more important than their salary.
In 2019, Glassdoor surveyed 5,000+ adults in the UK, Germany, France, and the US. Over 56% of participants said that company culture was more important than their salary for job satisfaction.
Positive workplace culture can create a sense of belonging for employees, empowering them to produce their best work. A company's workplace culture will also impact its hiring decisions, while offering guidance for a common goal.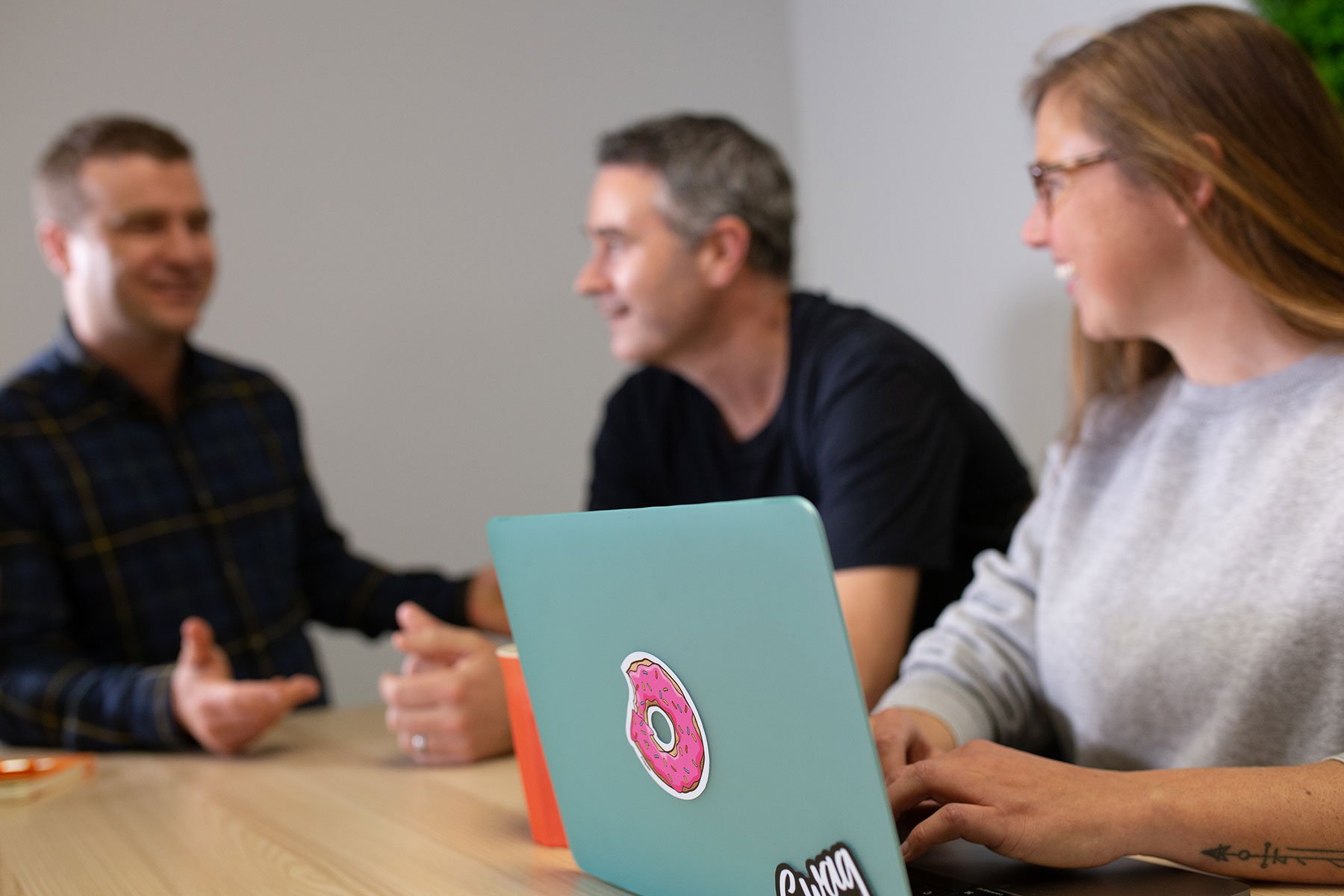 Traditional Impacts on Company Culture
Many traits make up a company culture. When considering yours, take the following into account:
Leadership / Management
Bad leadership and negative company culture go hand in hand. Good leaders are strong communicators who model and inspire respectful and effective behaviors. Appointing managers who do not have these traits portrays a lack of care and direction. When hiring new employees, you'll find that toxic habits in the workplace limit your ability to attract the best candidates.
On the flip side, strong leadership and management will inspire employees to go above and beyond.
Workplace Practices
Most of the countries topping the World Happiness Index each year promote a positive work-life balance. For example, in Denmark – which ranked second in the 2020 World Happiness Index – roughly 2% of employees work overtime. The OECD average is 11%.
Other countries near the top, like Switzerland and the Netherlands, also promote a healthy work-life balance with employees entitled to a minimum of four weeks off each year.
Benefits, paid time off, and promoting a work-life balance are all vital parts of a company's culture. To maximize employee performance and productivity, rest and recovery are essential.
Policies
Your company policies are a blueprint for making sure your culture is accepted and followed. To get employees to support your values, consider the kind of behavior you want to see in the workplace.
If your company policies are implemented successfully, you'll find that employees naturally start adopting the type of practices and attitudes the company is striving to promote.
Mission and Core Values
Research by Porter Novelli/Cone found that 86% of consumers in the US are more likely to trust brands with a clear purpose. The same report also found that 83% would stay loyal to these businesses.
Having a clear mission and core values will help your team stay focused on their goals during stressful or challenging times.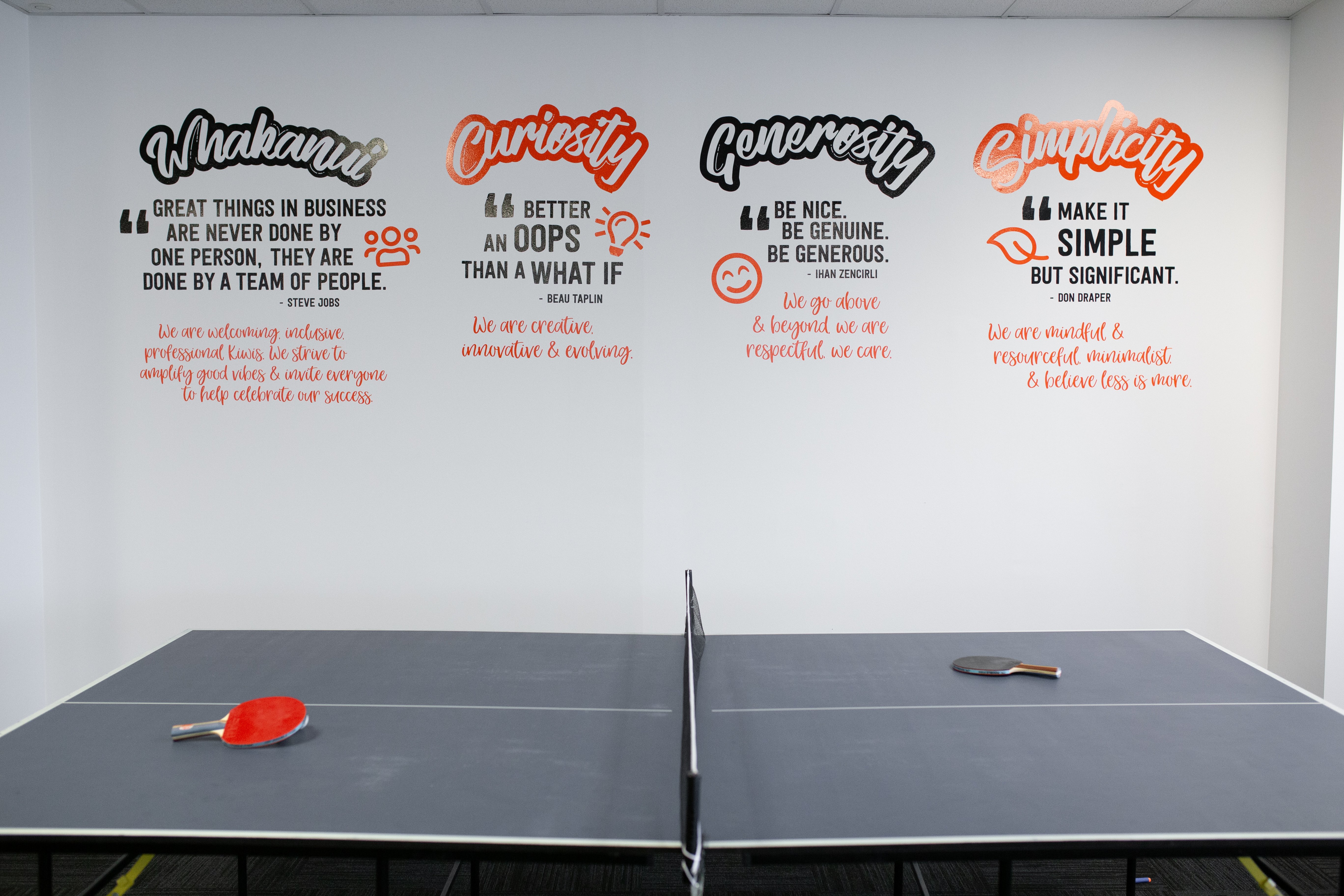 Work Environment
Positive work environments are becoming more and more crucial. Employees want a space where they feel comfortable and safe and can work without distractions. To stimulate employees, the workplace should be spacious, with good ventilation, and provide adequate lighting. Also consider how distractions can be minimized as much as possible.
Communication
All good working relationships are founded on good communication. Leaders and managers must be transparent with employees and ensure they share important messages. Communicating clearly and frequently with employees promotes a positive work culture by reducing stress and ensuring that everyone is kept in the loop on everything.
How Visitor Management Systems Support a Positive Workplace Culture
Employee In and Out Boards Promote Easy Entry and Exit for Employees
Avoiding confusion is important for helping employees to perform better. In and Out boards are an easy way to indicate who is on the premises at any given time. In and Out boards provide clear transparency on where all team members are and can be accessed via a mobile app. Employees can also add custom messages, status updates, and leave instructions for waiting guests.
Contactless Sign In Encourages Safe Work Environments
COVID-19 put a spotlight on the cleanliness of public spaces. In many ways, the pandemic also sped up the adoption of contactless technology. Contactless sign in reduces physical contact between people and surfaces. Beyond reducing the spread of germs, the technology also stops unauthorized individuals from entering your premises.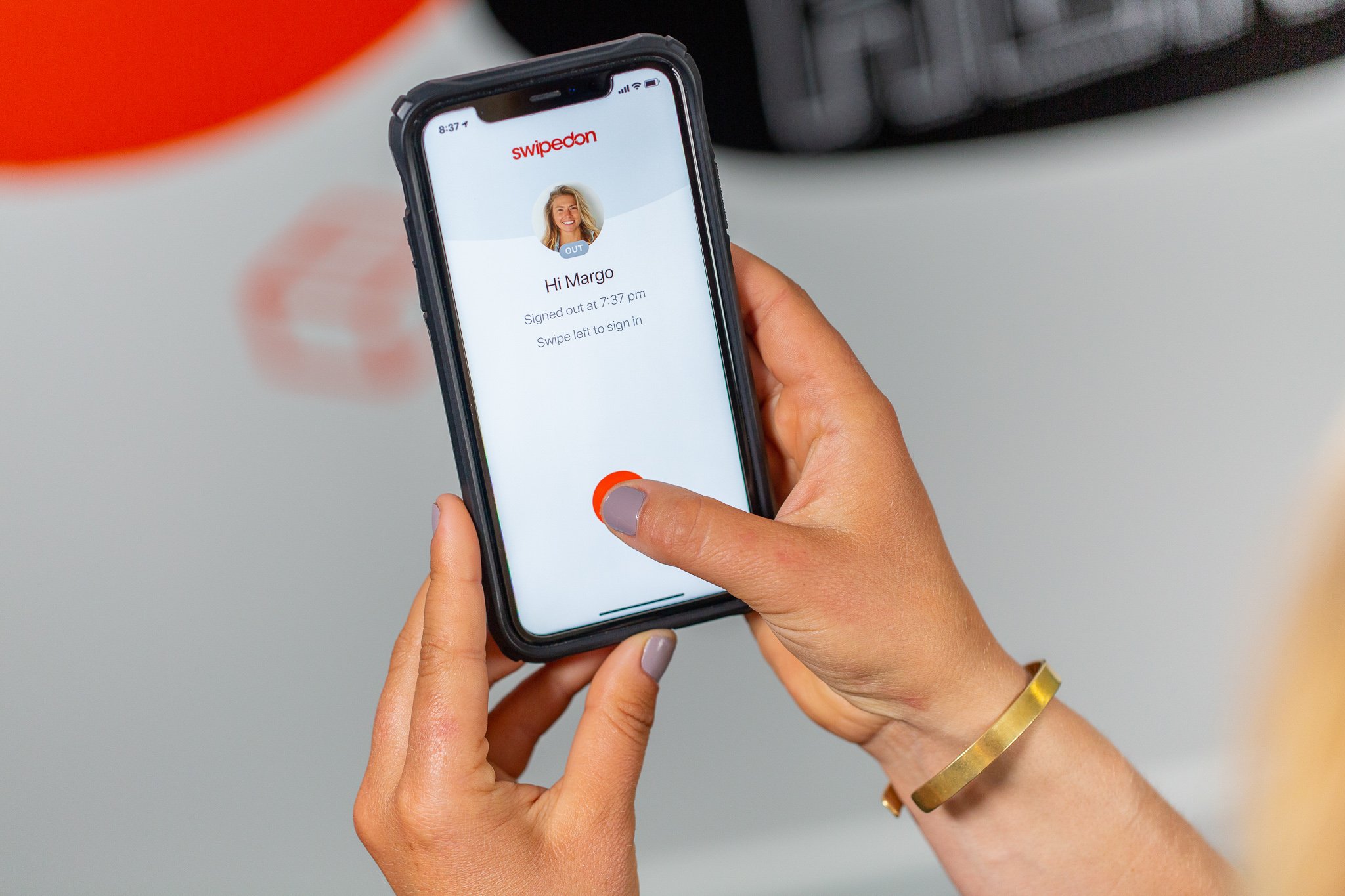 Contact Tracing Communicates a Commitment to Employee Health and Safety
Contact tracing can help slow the spread of disease by identifying people who may be infected faster. A VMS can help with employee health and safety by making it easier to identify those who may have been in close contact with an infected person. A VMS allows you to gather a lot of important information, such as accurate timestamps. You can also protect staff by screening visitors to find out where they've been and if they've been in close contact with someone who has tested positive. With SwipedOn, you can carry out contact tracing at the touch of a button.
How to Continually Improve Your Workplace Culture
Build a Cultural Strategy
To build a cultural strategy, think about your overall mission and the values the company wants to portray. These will influence your policies, the employees you hire, and more. Among other things, consider the social issues the company will stand for, how to create opportunities for internal upward mobility, and attitudes towards working remotely or in multiple locations.
Ensure Your Benefits Support Your Strategy
Not all benefits packages are created equal. After your workplace culture strategy has been created, it's important to think about how the benefits you offer will support this.
To promote an active lifestyle, consider discounted gym memberships. For portraying a positive work-life balance, consider offering flexible hours or extra holidays per year. Also consider how remote workers will be supported. For team members in rural locations, for example, try offering digital health access.
Improve Your Workplace Culture with a VMS
Creating a positive workplace culture is about more than brightly colored bean bag chairs and ping pong on Friday afternoons. Companies need to take into account every area of the business, starting from leadership and working downwards.
While your VMS might seem like an arbitrary addition, it can be used it to support a positive workplace culture in more ways than you think. This technology promotes convenience, safety, transparency, and more.