5 Ways To Promote Seamless Collaboration in the Workplace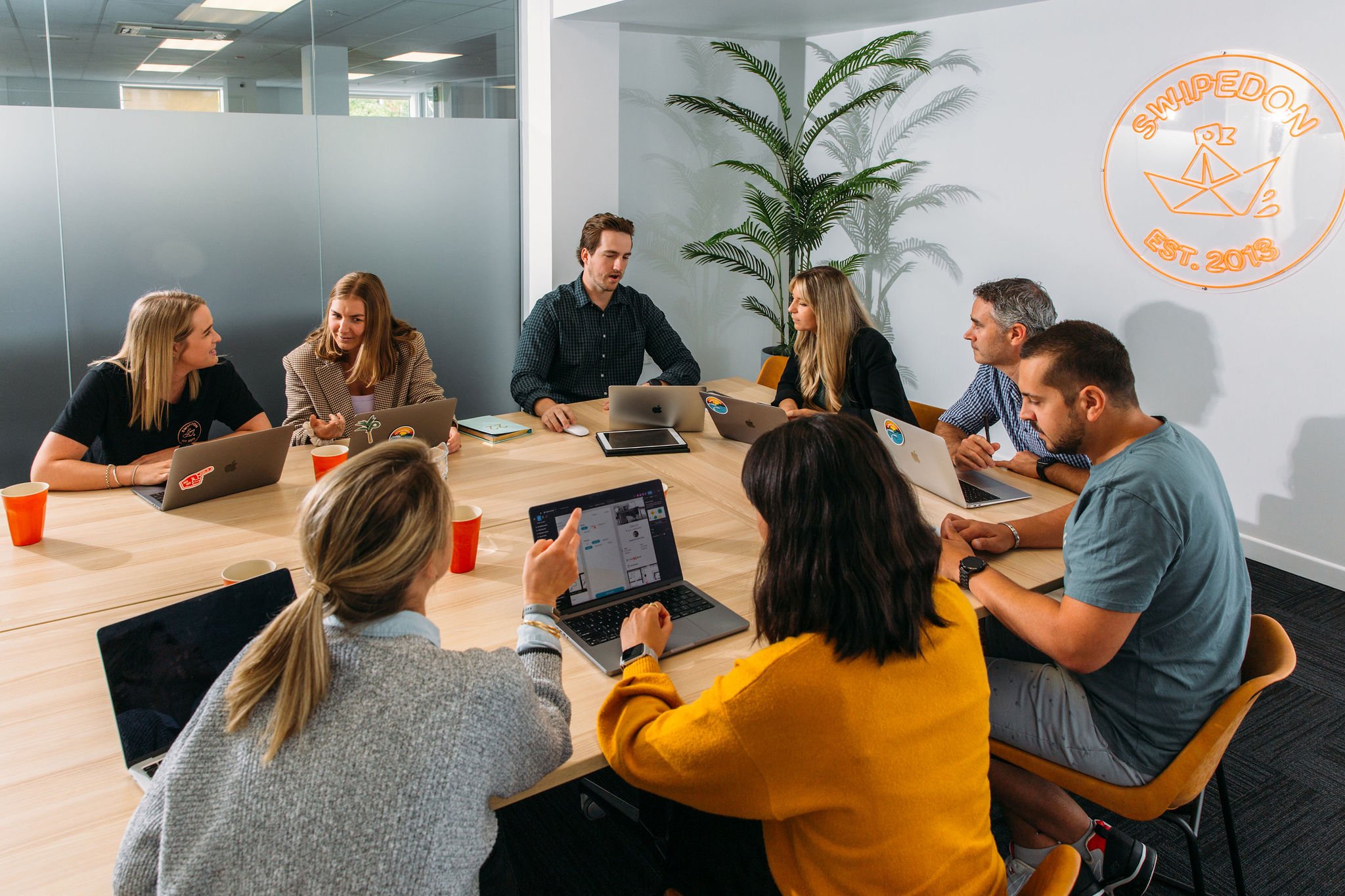 When you think of collaboration in the workplace, images of employees and divisions working seamlessly together come to mind. But collaboration isn't just a buzzword — collaboration is the secret sauce and a differentiator that can turn an undesirable culture into one that's productive and innovative.
Today, businesses across the globe are focusing on workplace collaboration because of the many tangible and long-lasting benefits it provides. The modern employee craves a culture of collaboration, whether they work at home or in the office.
Research shows that collaboration helps enhance productivity, makes employees happier, and makes the workplace more enjoyable. According to Zippia, people who collaborate on the job and have access to digital collaboration tools are up to 17% more satisfied with their jobs and workplace culture. Also, 86% of employees in leadership positions cite lack of collaboration as the top reason for workplace failures.
Whether you're leading thousands of employees or you're the captain of your small business ship, this article will help you learn how to promote seamless collaboration in the workplace.
The Benefits of Workplace Collaboration
What benefits can you enjoy when your teams are collaborating properly? Perhaps the most notable is that innovation and creativity in the workplace improve. When employees sit across the table from one another, innovative ideas come to life. Different perspectives, experiences, and expertise lead to solutions.
Next, employees who have the opportunity to collaborate often report higher levels of job satisfaction. Working together brings a sense of belonging and purpose, helping everyone feel valued and appreciated. What's the result? Turnover rates are reduced, retention rates improve, and office vibes are on point.
Leaders that prioritize collaboration in the workplace gain a competitive edge. They can adapt quickly to market changes and pivot faster. They have more success dealing with challenges and coming up with solutions.
This flexibility can even improve customer experience. When employees collaborate to address customer inquiries or solve customer problems, it leads to higher satisfaction.
Boosting Workplace Collaboration With Technology
According to recent research from SHRM, employee collaboration has become less common since the pandemic. They say, "Although 65 percent of HR professionals state that collaboration is critical for success in their workplace, only 42 percent say managers promote teamwork and only 23 percent say workstations are designed for collaborative work."
Because this directly impacts the health and well-being of employees — and the bottom line — leaders must use technology as part of their workplace strategy as a way to optimize operations and collaboration in the workplace.
How though? Let's take a look at five ways to promote seamless collaboration using technology:
1. Sign In and Out Easily
One of the first steps towards improving employee collaboration is making your workplace inviting and approachable. SwipedOn's visitor management system simplifies the sign-in process, ensuring employees, guests, and visitors can check in and out effortlessly.
In-and-out technology provides transparency and visibility to the entire team — and it provides an easy way for an employee or manager to see who's available to collaborate at any given time.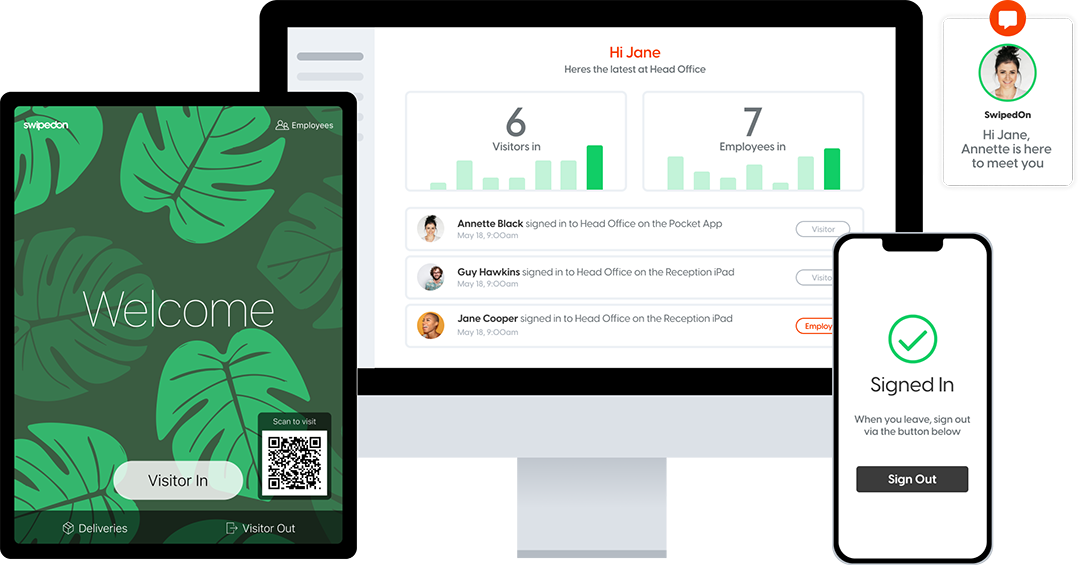 2. Manage Your Spaces Efficiently
Workplace space management can have a big impact on collaboration. SwipedOn helps you break free from the monotony of traditional cubicles and offers a more modern way to work. It's a simple solution for managing, finding, and booking desks, parking spots, vehicles and equipment, allowing your team to easily find what they need and book it in an instant making for productive ideating conversations and meetings.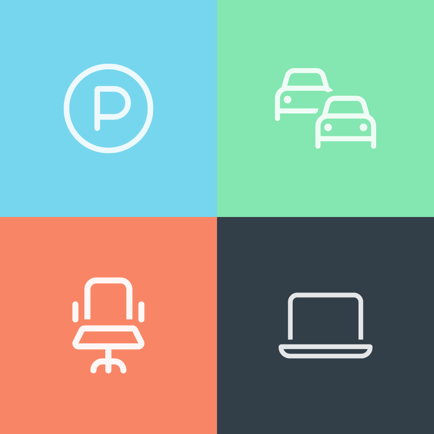 3. Leverage Data-Driven Insights
Data is important for all business functions, and SwipedOn ensures you have the information you need. With our data-driven approach, you gain valuable information about visitor and employee behavior. Knowing these trends and patterns can be a strategic asset for enhancing workplace collaboration: For example, imagine being able to identify high-traffic areas, peak collaboration times, and areas for improvement. With this data, you can come up with better ways to encourage people to work together.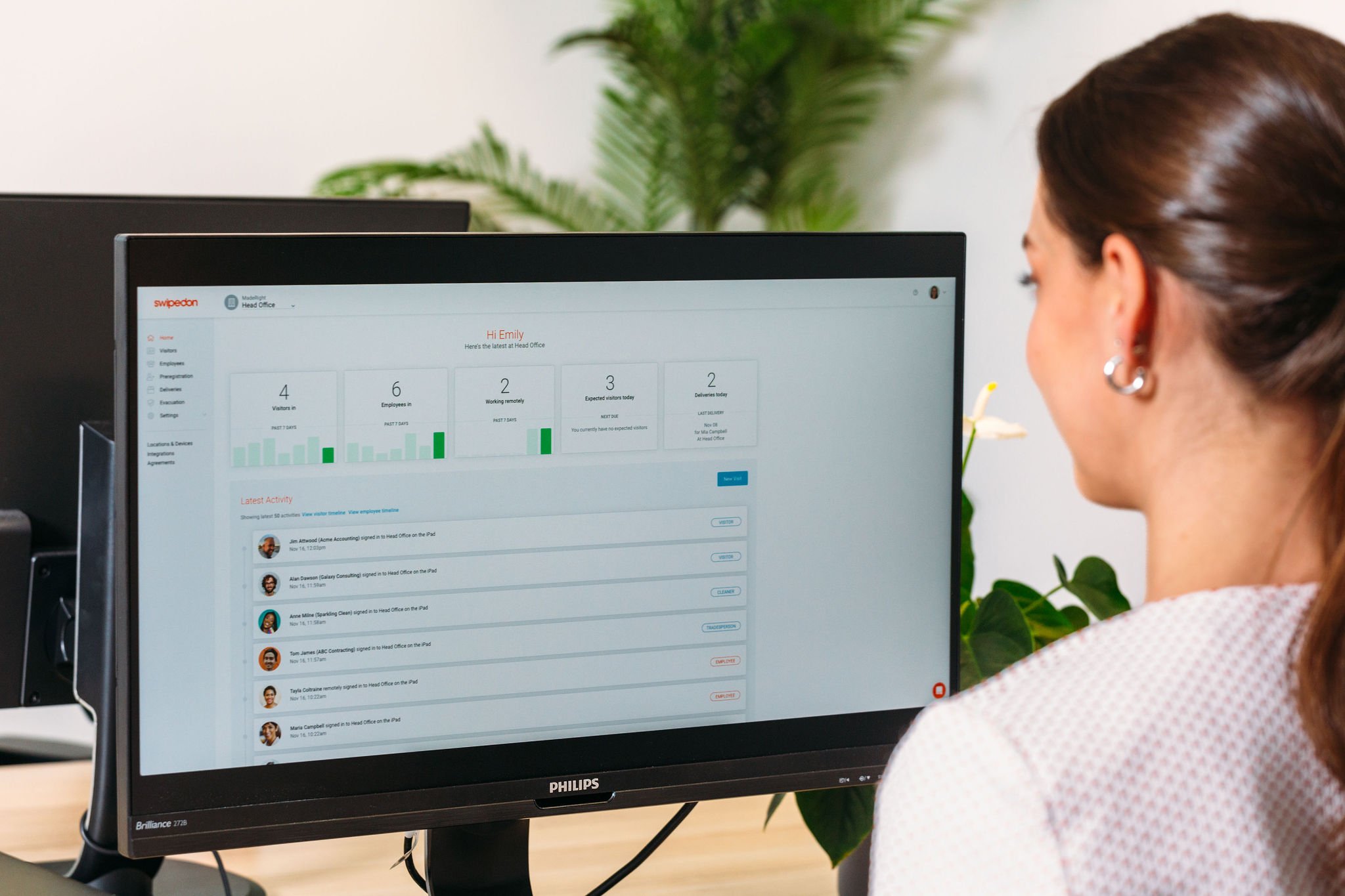 4. Track Your Visitors
SwipedOn's visitor management system for the office simplifies the process of tracking visitors, ensuring that everyone who enters your workspace is accounted for. Tracking visitors allows you to analyze who interacts with your team. This data can be used to foster connections, identify potential collaborators, and even plan inclusive events.
5. Seamless Desk Booking
Need an innovative way to boost collaboration and improve employee well-being? Our seamless desk booking solution allows you to restrict desks by department, allowing your team to join forces more easily. Leaders can get creative with who works where on any given day, offering a subtle way for employees to learn from one another.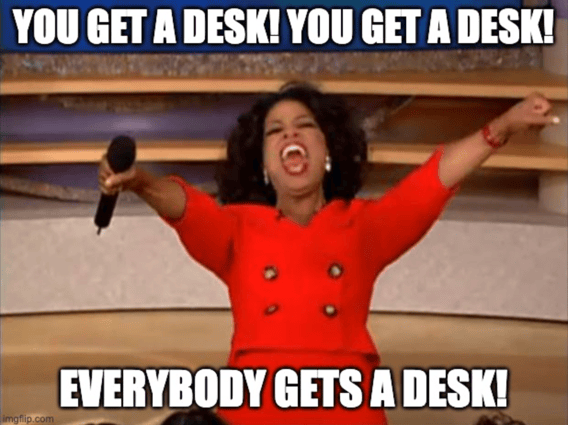 The ability to reserve desks as needed also optimizes your space usage, which supports flexible work arrangements. As we have seen lately, many companies have transitioned to a hybrid workplace, where teams work both at home and in the office on specific days. Desk booking helps those hybrid employees collaborate in person on their in-office days.
Collaboration in the workplace is essential and provides a number of benefits. Using the right technology plays a significant role in promoting seamless collaboration at your office. SwipedOn empowers you to create a collaborative work environment where innovation flourishes and teamwork thrives, allowing your workplace to become a hub of productivity and creativity.