How to Reopen Your Office Effectively After COVID-19 Lockdown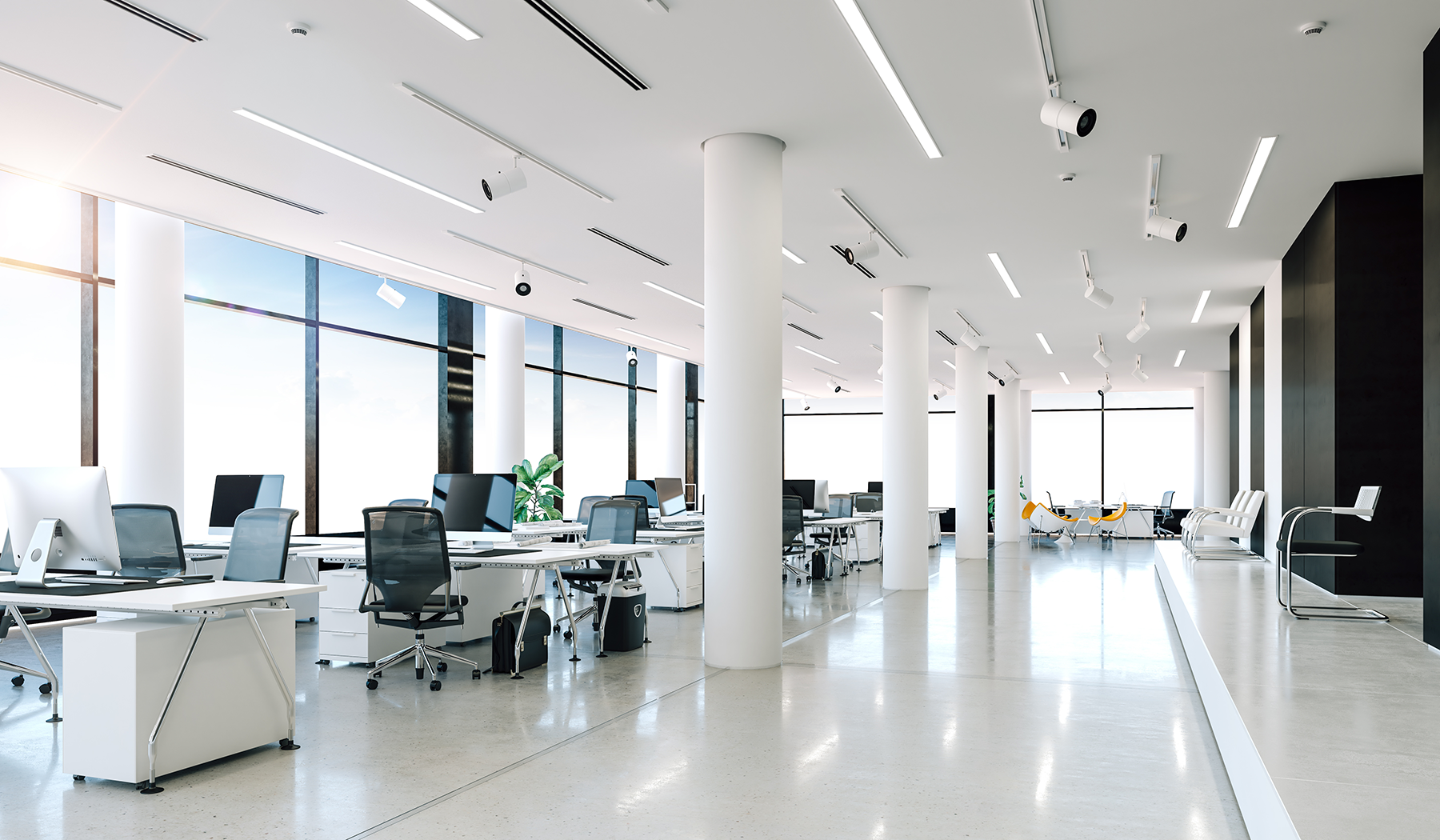 Many workplaces are trying to tackle the same set of problems centered around reopening their office to their workforce after the COVID-19 lockdown.
When is the right time to reopen the office after lockdown? What safety measures are most effective when bringing employees back? What functions need to happen in the office and which can take place remotely?
These are just some of the questions business leaders are trying to answer, and quickly. Some organizations, like Twitter and Shopify, have already adopted the hybrid workplace model. Others want or need to reopen their offices. How can you make sure you're providing a safe environment for your workforce as your office reopens? Below we'll share actionable ways to do it.
---
How to reopen your office effectively after COVID-19 lockdown
---
A visitor management system can help you run a safer sign-in process at your workplace, for both visitors and employees. Here's how:
---
1. Set Guiding Principles and Formulate Clear Policies
As businesses reopen, business owners are responsible for creating and maintaining a safe environment for their workforce and visitors. Prior to reopening the office after lockdown, businesses should define a set of guiding principles that will shape the decisions they make moving forward.
For example, a guiding principle might be that your business wants to prioritize employee safety above all else. Another one may be that you want to ensure transparent communication with your workforce. Whatever your guiding principles, stick to and refer back to them regarding reopening decisions, and adapting to pandemic changes that may affect operations.
Next, businesses should formulate clear policies using the CDC's guidelines for creating safe and healthy workplaces. Your policies should ensure your office stays hygienic by regularly disinfecting surfaces and frequently used objects. Promote routine and thorough hand-washing and make hand sanitizer readily available throughout your office.
Don't expect your staff and visitors to follow new procedures perfectly. Changing daily habits and routines can take time. A study conducted by the Harvard Business School identified six sources of influence that can shape human behavior:
A moral frame that's compelling
Intentional practice
Leadership and peer pressure
Social support
Tracking/keeping score
Resources, tools, and environmental cues
According to the study, when all six sources of influence are present, it creates positive, lasting change. To see results, consider implementing the following strategies in your business:
Encourage accountability. Employees are not just responsible for following the safety practices themselves; they should ensure colleagues and guests follow office protocol as well.
Host COVID-19 training in the office, if possible. Leaders should share new procedures with employees and reinforce their commitment to the new policies.
Moral Messaging. Appeal to the moral case for altering behavior by sharing stories of friends, families, or clients that have been affected by the pandemic.
Action from the top. Leaders should deliberately practice and enforce the new guidelines. It will help employees feel more comfortable with the policies and encourage them to follow suit.
Provide transparent status updates. Business leaders should regularly share progress updates to maintain safety as well as improving measures where necessary.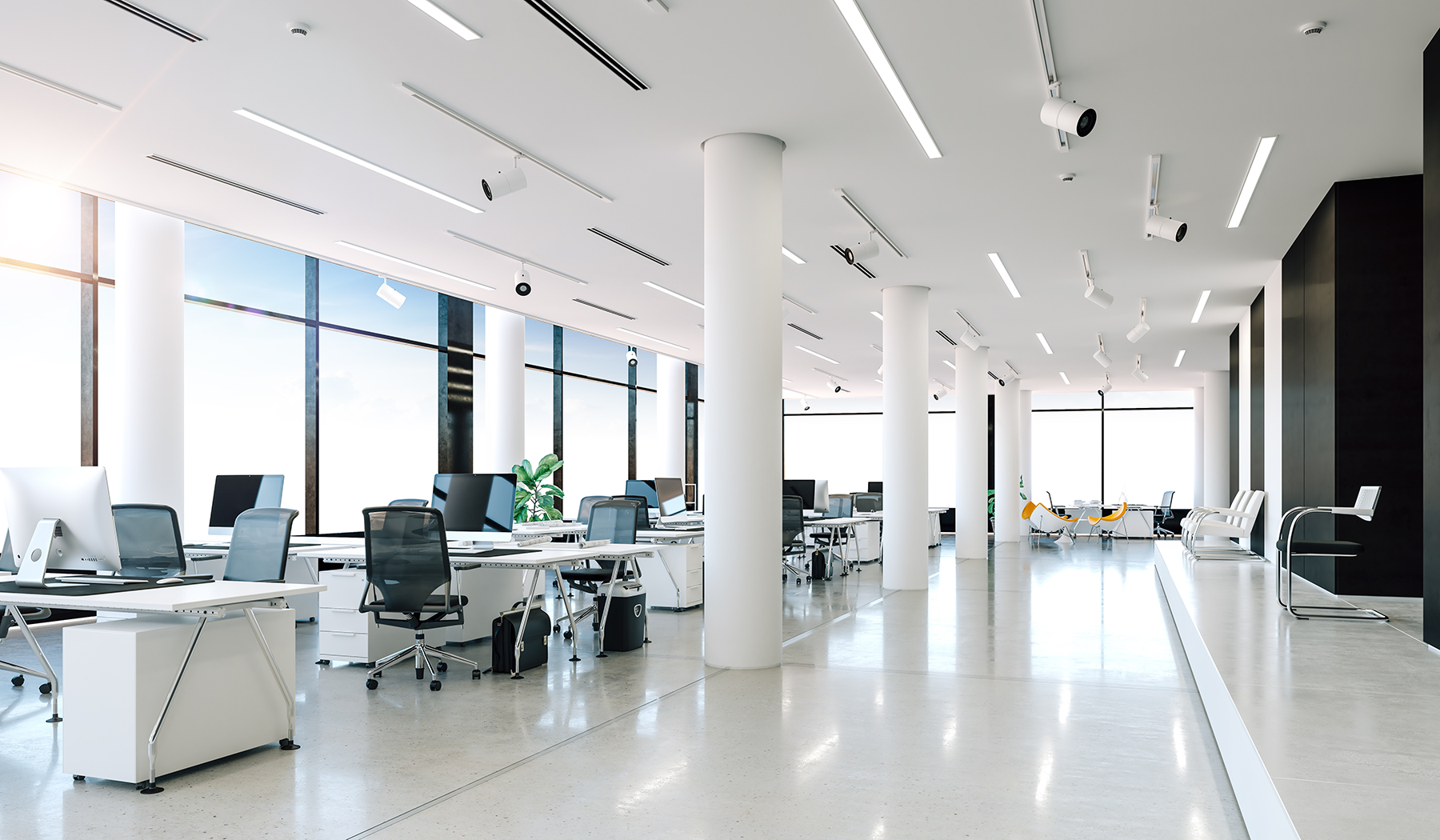 2. Secure Proper PPE and Sanitation Supplies Before Staff Return
In addition to creating and enforcing guiding principles, the office should be thoroughly sanitized in preparation for reopening after lockdown. Increase your office cleaning frequency and routinely sanitize frequently touched surfaces (such as desks and tables) and objects (including doorknobs and light switches).
Before inviting employees back to your office, conduct a risk assessment of your new COVID-19 policies. Then inventory, secure, and store the proper personal protective equipment (PPE) needed based on worker risk exposure. For example, some restaurants have opted for plexiglass dividers between tables and must secure enough materials for their space, as well as ample backups and proper cleaning supplies.
The National Safety Council released a SAFER Framework to help businesses align worker safety with business goals. The guide recommends developing, implementing, and monitoring a training program to ensure employees are notified and instructed on appropriate PPE procedures. Post signage demonstrating proper PPE usage in high traffic areas. Establish routines for cleaning and disinfecting PPE for reuse. Finally, make the PPE accessible to your workforce and provide a method for requesting additional PPE.
3. Implement a Visitor Management System
To increase workplace safety requires a proper visitor management process. Visitors, including clients and vendors, pose a risk to your employees when they enter your office.
It can become difficult to track guest movements in high traffic areas like front desks or reception areas. On top of that, visitor check in can require paper or multi-touch processes, making the reception area a possible breeding ground for germs when crowded. Without a visitor management system, your front desk will rely heavily on routinely disinfecting traditional paper sign-in books, which are impossible to properly disinfect.
The SwipedOn visitor management system streamlines your reception sign-in process and protects your business from the risk of exposure. Your visitors simply use the tablet at reception to sign-in, provide any necessary authentication, and the app can notify a staff member of their visitor's arrival.
To provide added security when reopening your office after lockdown, SwipedOn's visitor management system provides screening features to avoid unnecessary exposure for your office. Leverage these features to ask visitors about recent travel or their current state of health. The system immediately alerts you to high-risk individuals so you can take proper action.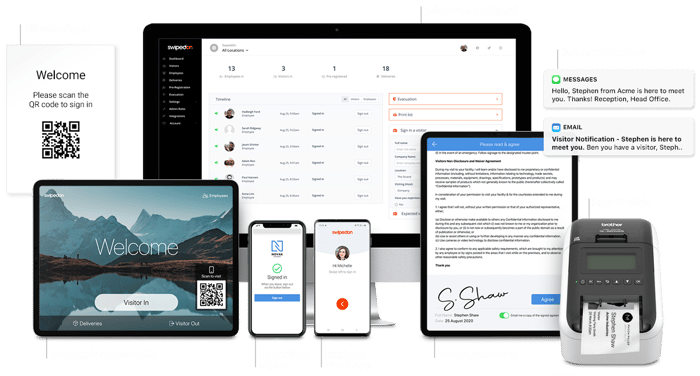 4. Prioritize Essential Staff First
The COVID-19 pandemic shifted many workforces to remote working in 2020. Although the pandemic reshaped businesses' telecommuting practices, some indefinitely, physical office workspaces are not gone yet.
Offices that must reopen after lockdown need to adhere to CDC capacity guidelines and minimize employee exposure. Businesses can embrace the future by accommodating hybrid workplace models of on-premise and remote workforces.
Evaluate your workforce and identify which job functions can be managed and completed remotely, and those that can't. Identify your essential workers and prioritize their re-entry to the office over non-essential staff. For essential job functions, take it a step further and determine if the job requires employees to be onsite every day or on a limited basis.
For example, some accountants need to periodically be in the office to process checks. They may be able to consolidate all physical check processing to one day a week and work remotely on other days. This would drastically limit their risk of exposure in the office and limit your onsite staff to only necessary functions.
A survey conducted by PwC found that before the pandemic, businesses anticipated only 39% of their workforce would be working remotely at least one day per week. Looking ahead, businesses now forecast over 55% of their workforce will be remote moving forward. This trend suggests that businesses are embracing hybrid work models and plan to leverage them beyond the pandemic.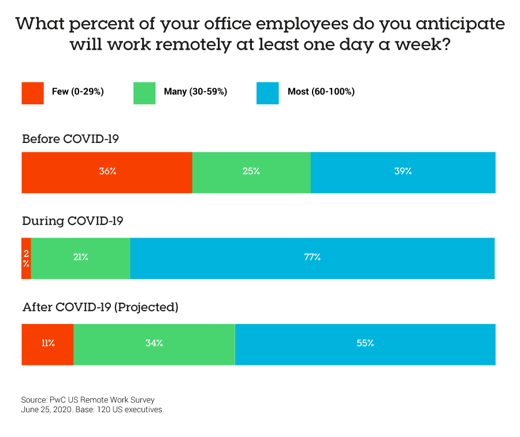 5. Implement an Employee Sign-In App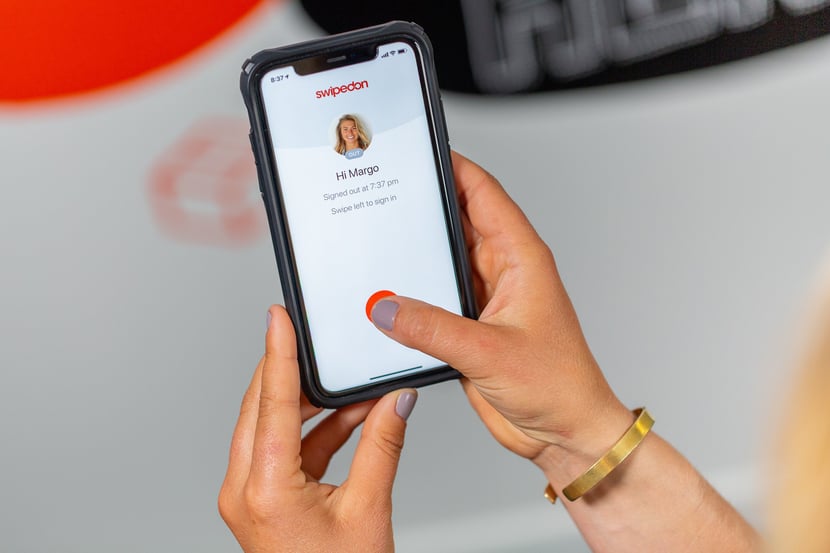 Visitor management systems can propel your business into the future by streamlining your sign in experience, but they also have benefits for employee management when reopening your office after lockdown. The digitization of the staff in and out board goes beyond keeping tabs on your workforce.
Knowing which employees are in your building gives you a holistic view to maintain a healthy office environment. SwipedOn Pocket provides a contactless sign in experience for employees by enabling them to sign in to your office using their smartphone. They simply download the app, available on Android and iOS, follow quick authentication, and swipe in. Easy!
Leverage screening questions for employees to ensure they don't pose a health risk to your business. Encourage employees to add custom status and return messages to update you on their whereabouts. All employee movements are logged and time-stamped for you to have full oversight via a web dashboard.
6. Reopen Your Office and Maintain Peace of Mind
As businesses reopen after lockdown, creating and maintaining a safe workplace needs to be their utmost priority. To minimize the spread of the virus and effectively manage reopening, make sure your business is following CDC regulations and other governing bodies. Businesses should also invest in tools that help them maintain employee safety. Consider implementing a visitor management system to streamline your visitor and employee sign-in process and reinforce workplace COVID-19 policies and introduce a hybrid workplace model for effective social distancing.
If you want to minimize the risks as you open your office after COVID-19 lockdown, sign up for SwipedOn's 14-day free trial today to get started.