Prepare to get familiar with the first of our brand new series of AddOns. Introducing Deliveries. Not only is Deliveries by SwipedOn set to boost your front desk processes to new levels of streamlined, but it's actually just pretty darn cool too. We've considered all of the challenges faced at your front desk regarding the delivery of any kind of parcel.
Whether you're currently running a manned or unmanned front desk, SwipedOn Deliveries is set to transform the entire experience for couriers and employees alike. A straightforward label scan for couriers, instant notifications for the recipient, plus the ability to read the name on any parcel and identify the recipient immediately. So whether that's a bunch of flowers, card, or the latest batch of employee orders from that payday online shopping spree, we've got your needs covered.
Sounds epic already, right? And that's not even all of it. In this blog post we've got the lowdown on Deliveries so you can discover exactly how it's set to transform your reception area for couriers, recipients and admins alike.
Couriers can...
Search for an employee recipient, or scan the label to match the name to an employee.
Select that a signature is required, which can trigger a different - more urgent - notification.
Select that a delivery is for the company but not a specific person, and admins are notified.
Quickly deliver multiple items at once. Admins can then assign them to the correct recipients and send instant notifications.
Recipients (employees) can...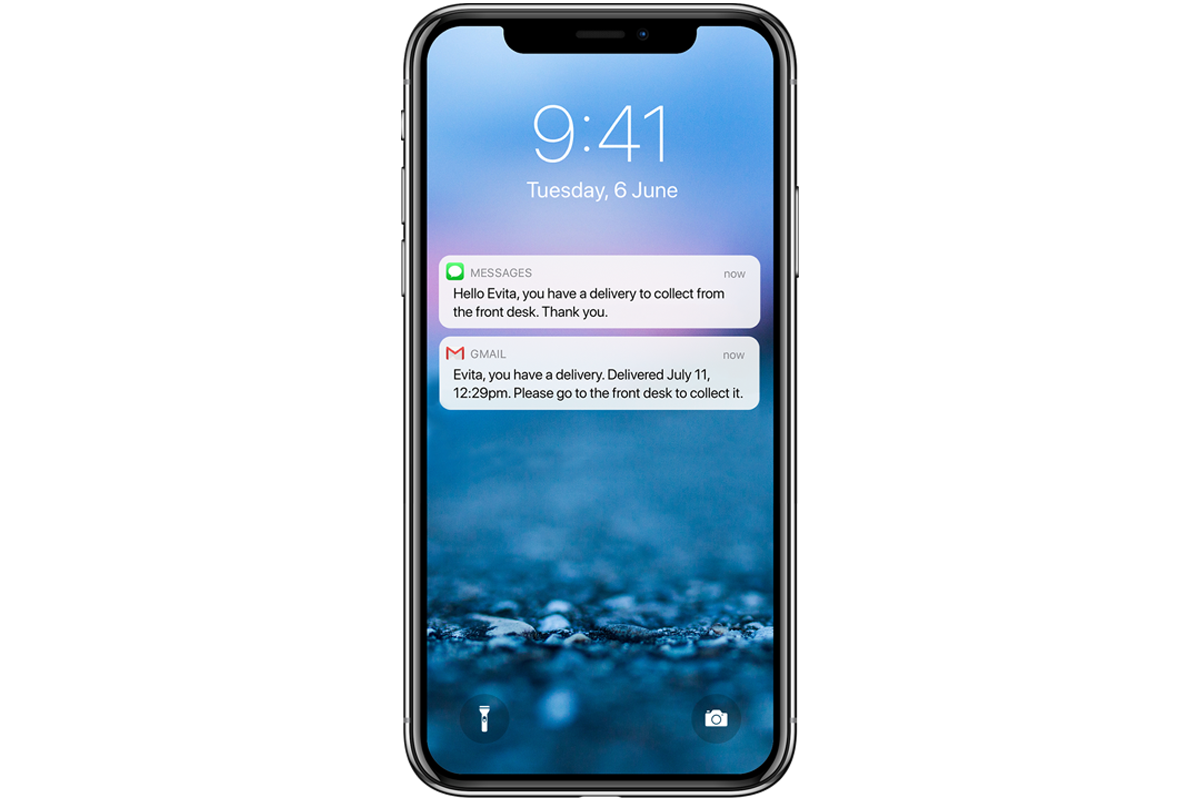 Be notified by email and/or SMS instantly that they have a delivery.
Mark their items upon collection on the iPad when they pick them up.
The admin can...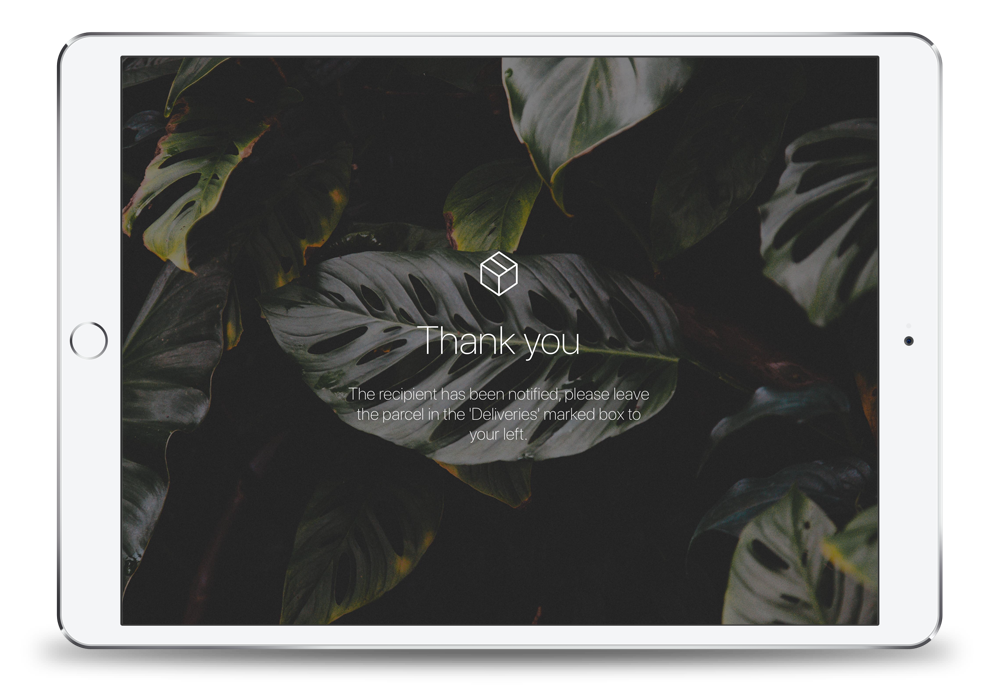 Customise the instructions that a courier sees, depending on the type of delivery selected.
Add a new delivery directly from the web dashboard, or reassign an existing record to the correct recipient.
Mark off deliveries as collected from the web dashboard.
Send instant reminders to recipients directly from the web dashboard, notifying them to collect their items.
View the scanned label in the dashboard.
Plus...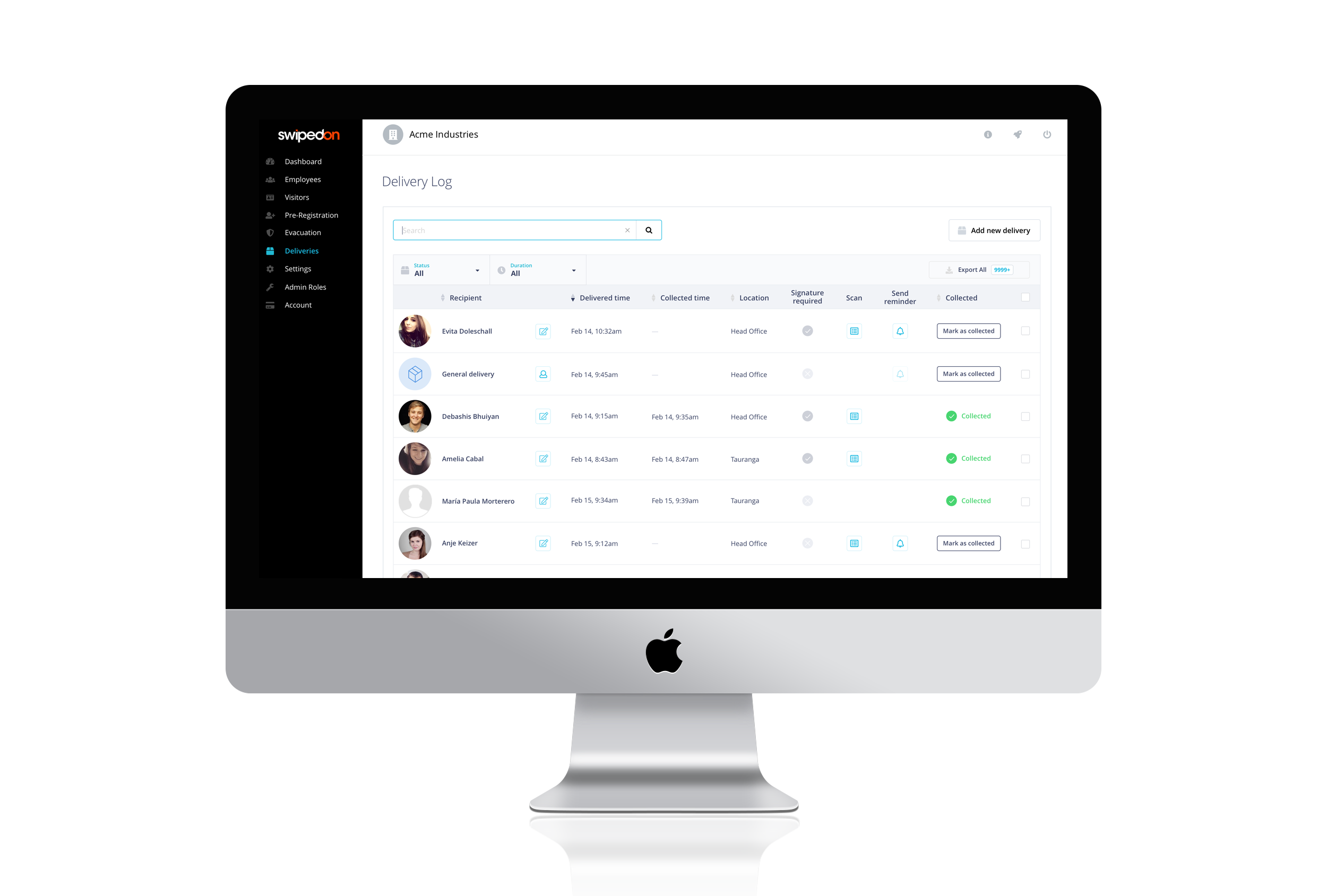 A simple web dashboard tracks all items as they are delivered and collected.
---
Are you ready to transform your front desk with SwipedOn Deliveries? Hit the button below to get started.