This year, you've watched the SwipedOn App grow through our regular App Store updates. We've enhanced features, introduced the much-anticipated Active Directory integration and released the first of our emerging quiver of AddOns including Deliveries, Unlimited SMS and Catering.
SwipedOn: 2019, a year in review
For the team here at SwipedOn, it's been a great year of growth. To help celebrate this year of growth we want to share some insight with you about the achievements that you - our customers - have contributed to in 2019. There's some fascinating information which we've compiled in a fun infographic below. Thanks again for a wonderful 2019, here's to a happy and healthy 2020 from all the team here at SwipeOn!
Feel free to download the PDF version via the button at the bottom of the page if you'd like to take it away and share with the wider team at your business.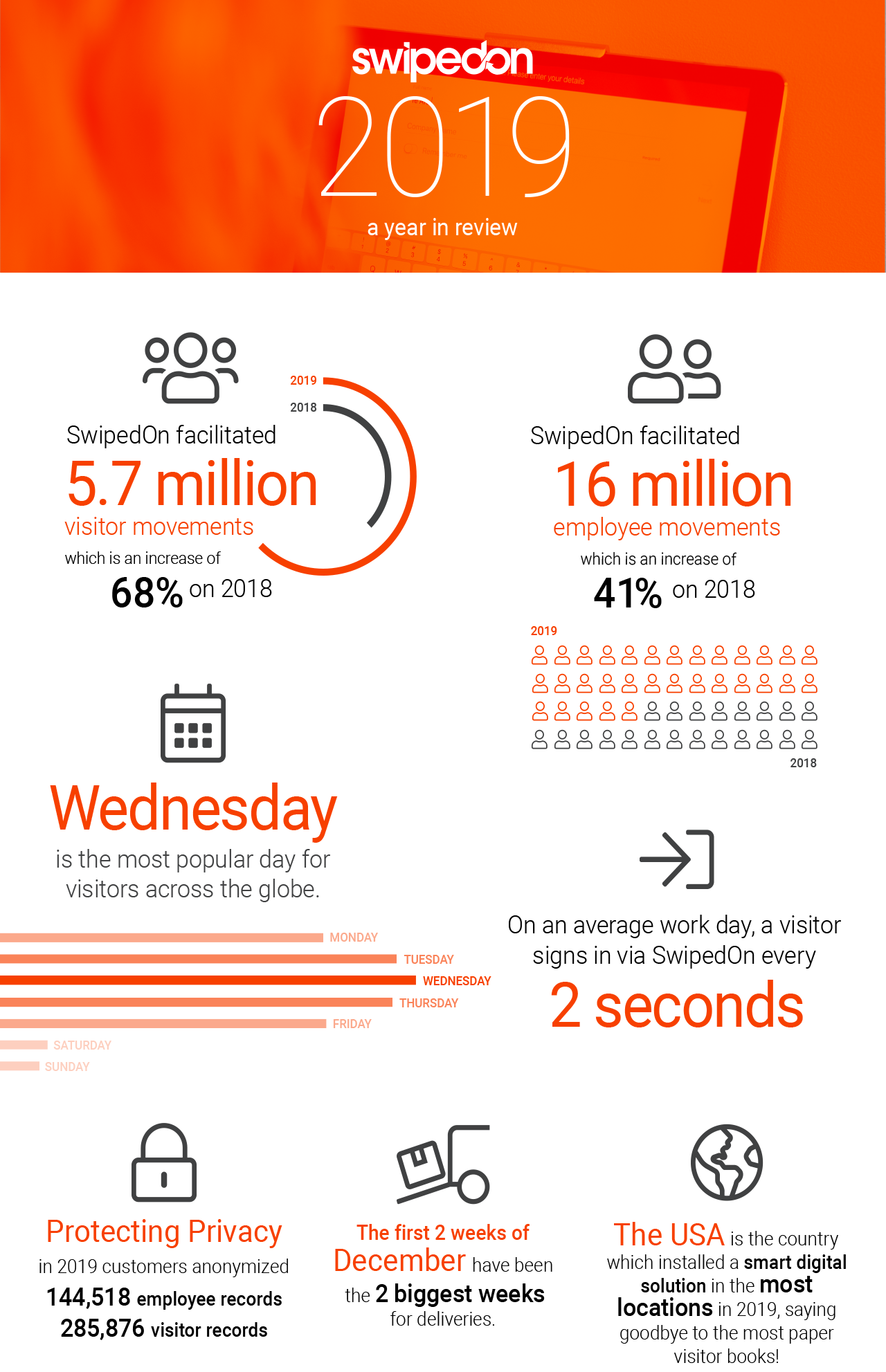 Join us on social media