5 Ways to Help Your Employees Maintain Healthy Distancing at Work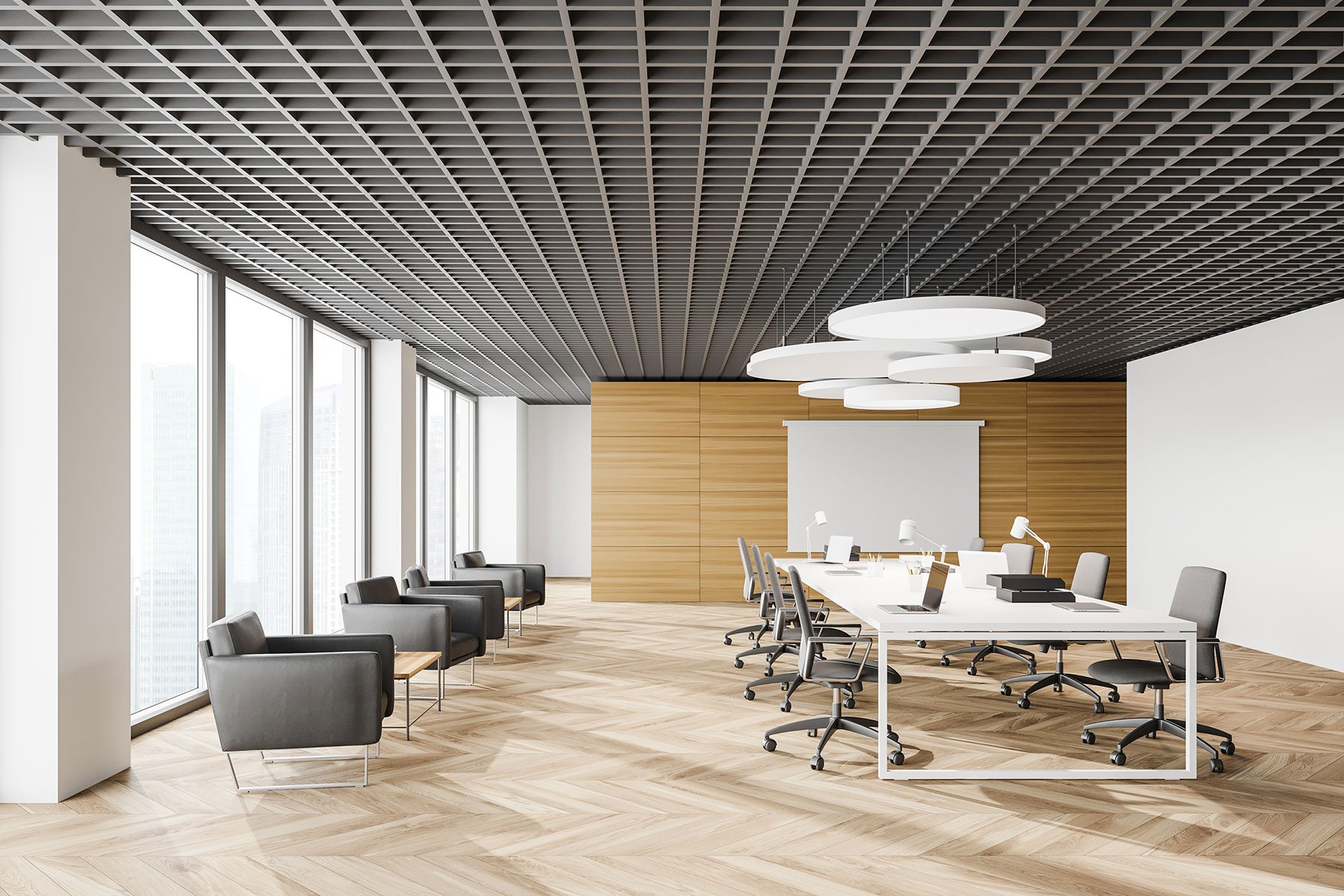 As the COVID-19 pandemic continues to impact organizations globally, businesses remaining open to the public must consider how to keep their employees and customers safe. To do so, businesses should implement a combination of tools and practices, such as a visitor management system and administrative controls.
From establishing physical distancing guidelines to digitizing the employee in-out process, there are many avenues to protect your employees and visitors. In this article, we'll share what your business can do to promote healthy employee distancing at work by prioritizing workplace safety for employees and guests with a contactless sign in solution.

1. Establish Clear Communication
Employees returning to work may have a lot of uncertainty and want to know what steps their employers are taking to maintain a safe environment. The first step is to acknowledge that the world has changed and employees have had to face a mixture of anxiety, grief, and even loss.
Clear and proactive communication can reduce feelings of uncertainty for your workforce. It creates a platform to rebuild trust, productivity, employee well-being, and talent retention. In fact, 85% of employees cited that they were most motivated in their jobs when management offered regular updates on company news.
Even more striking is that at companies with swift and transparent coronavirus responses, 96% of employees believed their employer truly prioritized their safety. At companies with poor communication, only 30% of employees believed this.
What does that tell employers looking to establish trust and prioritize employee safety? Provide frequent updates on the measures being taken to minimize employee risk and promote healthy distancing. Employees value transparency, so be sure to share who is working on the plan, what steps are being taken, what you expect of employees regarding their behavior and distancing, and when to expect further updates.
If you don't have all of the answers, don't worry. Offer information that you do have available and share when you expect to have more details. In return, try to promote two-way communication wherever possible. Solicit feedback on a regular basis and clarify how employees can get their questions answered or get access to mental health support.
2. Implement Contactless Sign In
Businesses looking to resume safely and ensure safety for their employees should consider implementing a contactless sign in solution. Contactless sign in using the SwipedOn Pocket smartphone app reduces in-person interactions by providing a hygienic and touch free way for employees to sign in to your workplace.
One of the highest traffic areas in any work setting is the reception area. Businesses often struggle with how to promote healthy distancing and minimize queuing for employees and visitors here. With a contactless sign in solution like SwipedOn Pocket, employers can manage flow in high traffic areas by allowing smartphone sign-in for employees and QR codes for visitors. The app also helps manage who is in your building at all times, digitizes the in-out process, and screens employees for COVID-19 or other illnesses to minimize health risks.
With availability on Android and iOS, all employees have access to the app on their smartphones. When an employee arrives at work, they only need to open the app and swipe the arrow to sign-in. When signing out, an employee simply opens the app and swipes again. They can even leave away messages or set their return time, and all movements are logged and time-stamped.
In the above video, iOS Developer Jason guides you through the SwipedOn Pocket app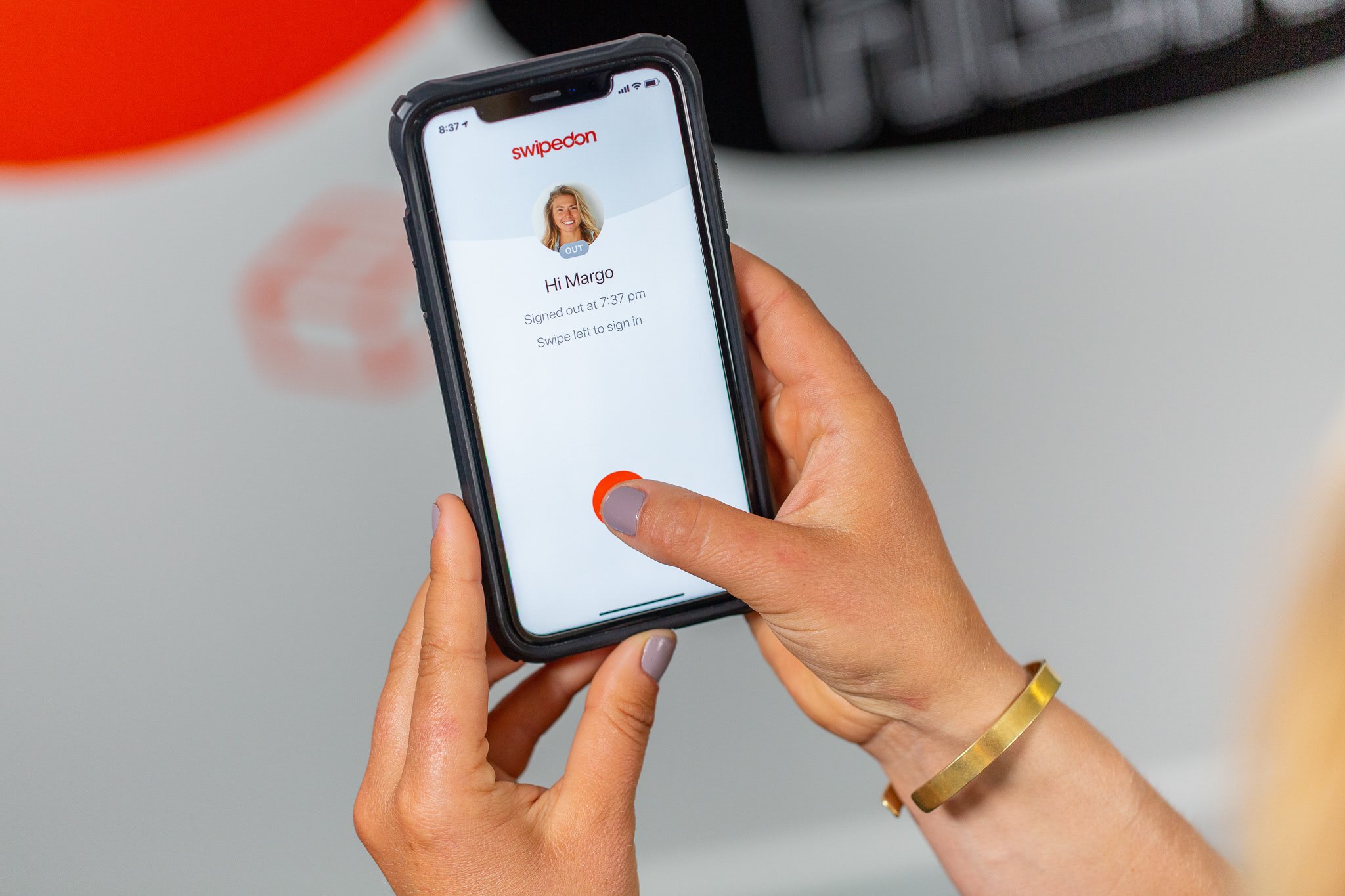 Contactless sign in and contact tracing can extend beyond employees to your visitor and customer interactions as well. Streamline your front desk by replacing paper visitor logs with a digital visitor management system. Visitors, contractors, and customers can easily sign in by scanning a QR code and following the instructions on their mobile device.
3. Promote Hygiene and Disinfect High Touch Areas
In areas where you cannot implement contactless solutions, businesses should oversee regular cleaning schedules. Consistently disinfect high touch surfaces such as door handles, doors, seats, armrests, and desks. Inform your employees of how regularly surfaces are being cleaned and promote hygienic practices.
According to the CDC guidelines, hand washing and hand hygiene are the most effective methods to prevent the spread of germs. Look for opportunities to add handwashing stations or sanitizer dispensers, and make sanitary wipes readily available.
Promote employee respiratory etiquette, including coughing and sneezing into the elbow, and encourage workers to stay home if they're feeling sick. If you're still using a paper visitor log book, it's time to go digital as paper log books cannot be sanitized. Tablets on the other hand can be disinfected with a wipe down.
Sign-in tablets can also be updated easily with your latest digital agreement and screening measures. A printable notice can also help reinforce good hygienic practices when employees and visitors enter your workplace.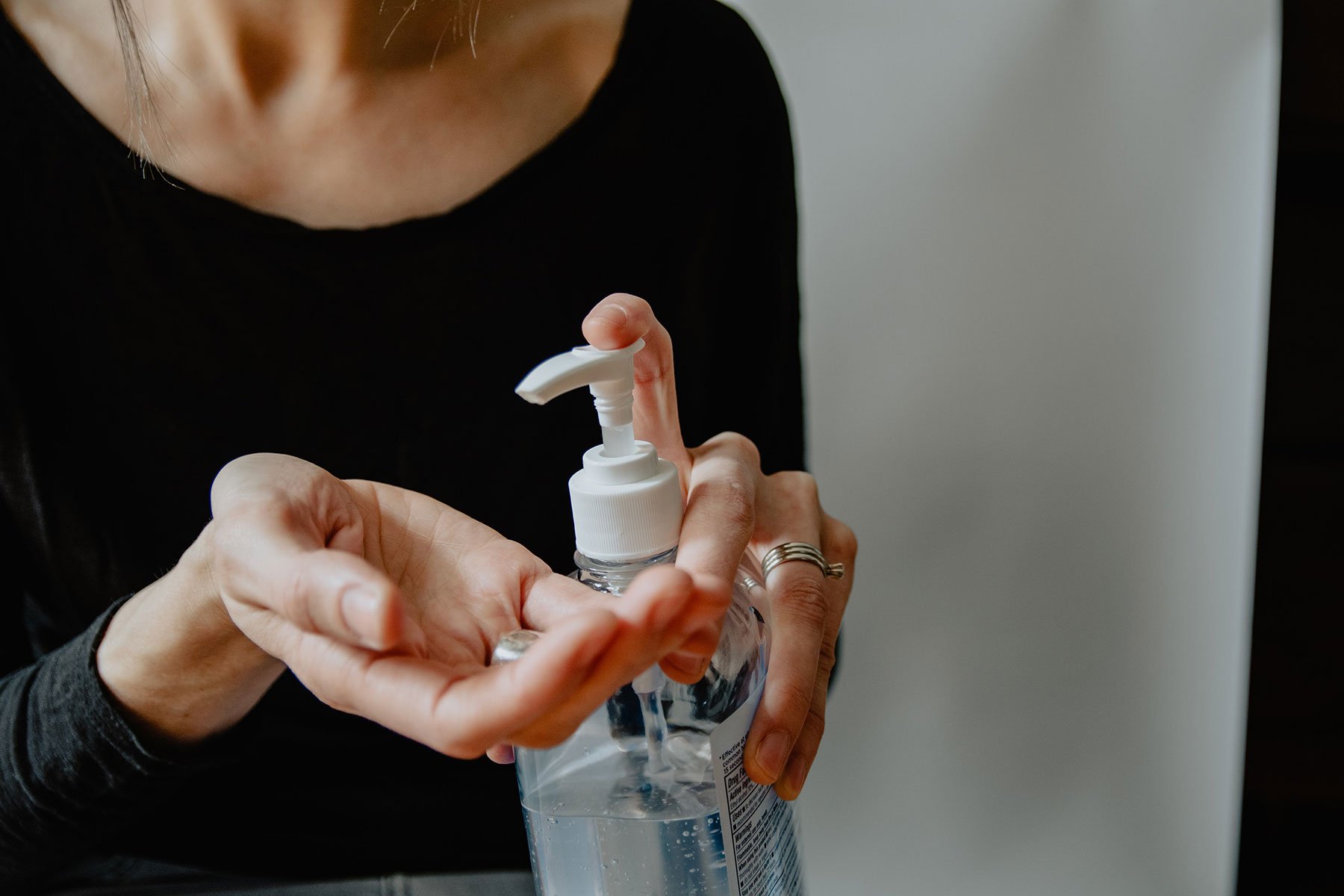 4. Minimize Areas of Contact
One of the most common methods of promoting healthy distancing at work is to reduce the number of people allowed in a room at a given time. Start by scaling back appointments and services to essential and emergency situations only. Reschedule any non-emergency appointments or move them to teleconferencing.
Implement staggered times to regulate lunch room traffic, visitor arrivals, and the number of employees concurrently in the office. Where limiting in-person meetings isn't possible, install transparent partitions to minimize contact. Common areas like break rooms, kitchens, and smoking areas can be reorganized to promote healthy social distancing.
Protective partitions should be supported by visual social distancing signage on the walls, floors, and other visible surfaces. Floor tape can be an easy and effective way of creating safe pathways and regulating foot traffic.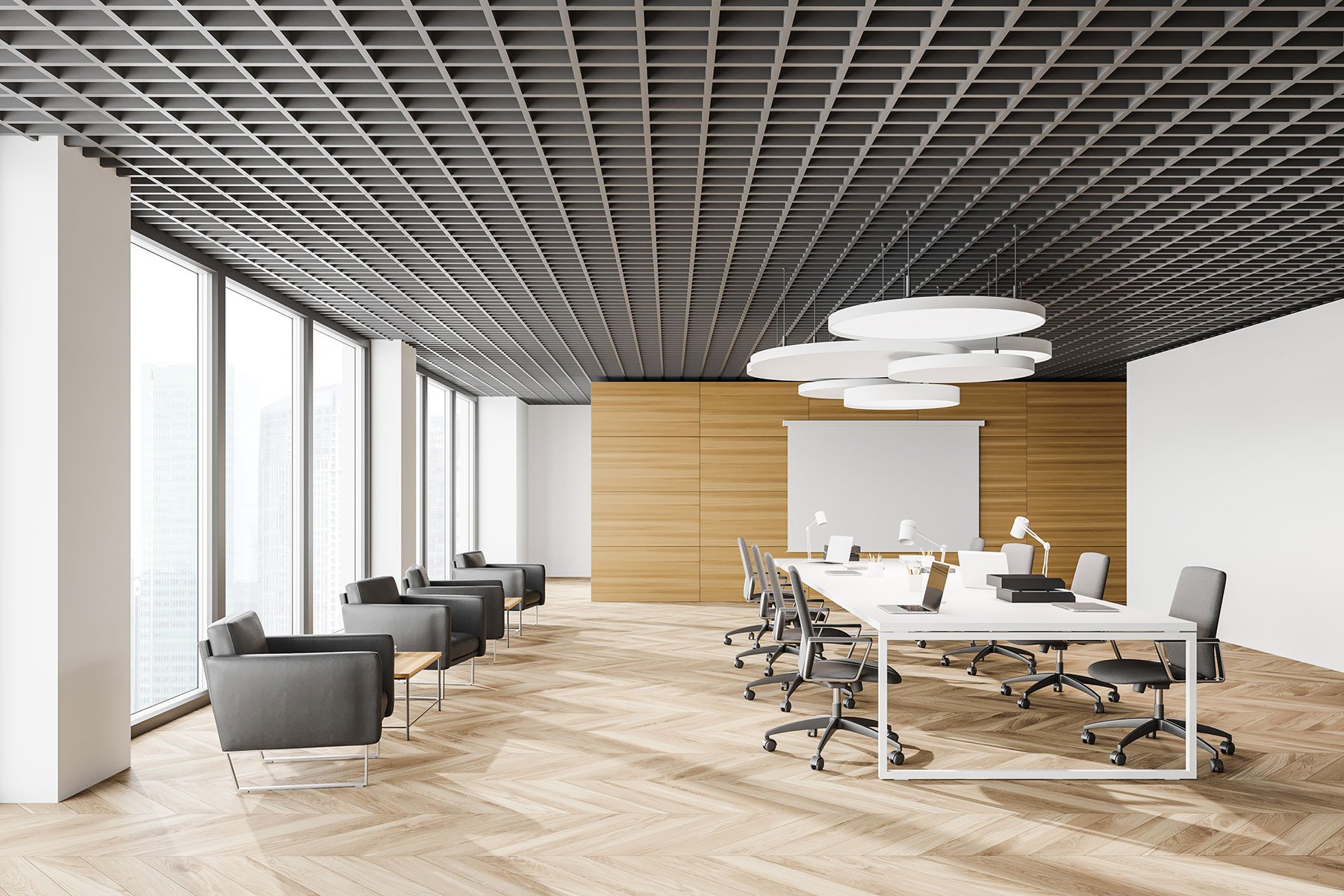 5. Go Virtual
We live in a world that is constantly expanding the limits of what can be done digitally. As your business learns to navigate the global pandemic, you can look for opportunities to go virtual. Virtualizing a workplace can be achieved through flexible worksites and flexible work hours.
Assess if certain departments or teams can function remotely in your business. A dentist, for example, cannot virtualize their job function. A dentist's office, on the other hand, can do some of their administrative tasks remotely to minimize onsite staff (e.g., scheduling and data management). Being a flexible businesses which embraces telecommuting opportunities for non-essential staff ensures that you are actively promoting healthy distancing.
Similarly, establishing flexible work hours by implementing staggered staff shifts can achieve a similar result. Consider dividing staff into groups and assigning alternate office days. This will ensure that essential staff are prioritizing in-person work while they are at the office and saving virtual tasks for their alternate days.
Achieving Healthy Employee Distancing
As organizations navigate the uncertainty surrounding COVD-19, it's imperative that you strive to create and maintain healthy employee distancing. This includes implementing and enforcing health and safety controls and adapting the work environment to the new norm.
If you're ready to transform your workplace safety with an advanced visitor management solution, take SwipedOn for a 14-day free trial.
More employee management tips on the blog
Things Big Companies are Doing to Prioritize Staff during COVID-19