Why Flexible Workplace Sign-Ins are Becoming More Important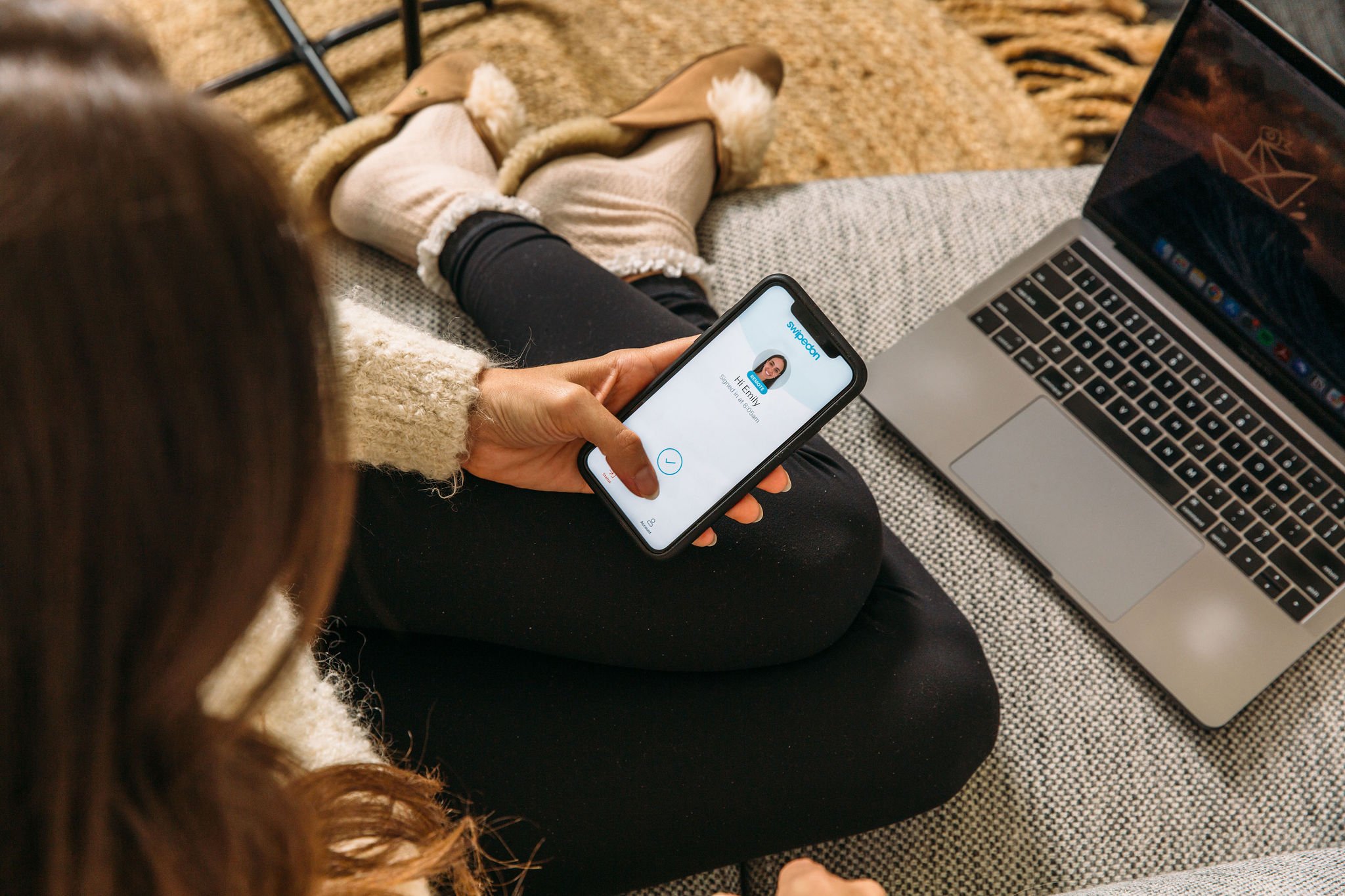 The rise in remote and hybrid work has rendered manual sign-in processes obsolete. With higher variability in the people that come and go from the office space, managers are turning to digital visitor management systems to make sure they know who is on the premises, and why.
By the end of this year, the number of remote-capable workers is expected to hit 55%, up from 42% in February of this year. Hybrid work arrangements are becoming the norm and flexible sign-in processes will be required. If you operate a company that has fixed times of operation, then you know how challenging it can be to accommodate your employees' flexibility with these requirements. A flexible sign-in system alleviates some of the pressure on your team while also improving productivity and lowering costs to the company as a whole.
Let's take a look at why flexible workplace sign-ins are so important and what solutions are out there to improve your company's workflow.
Why Manual Processes are Problematic
Manual sign-in processes for guests and general access are fraught with inefficiencies. Visitor sign-in is crucial to maintain control of your company's security, brand, and key assets. It's also important for staff to track who is in the building and what they're doing. When you don't have a system in place to track and record who is coming and going, you can't prepare for their presence—or be prepared for their absence.
Decreased Productivity
Sign-in processes consume a lot of time and resources for employees and visitors. This can be frustrating, especially if the sign-in process is long and complicated. For employees, this can lead to a decrease in productivity.
Data Security Concerns
You need a system that provides clear documentation and accurate information every time someone enters or exits the building. Paper logbooks are inherently insecure, as it is hard to control access to the book and the information contained in it.
Higher Overhead Costs
Business leaders must realize there are overhead costs associated with traditional manual processes. Staff must be on hand to monitor guests signing in, verify that the login and logout times are accurate, provide visitor badges, and notify the person receiving the guest.
Increased Employee Turnover
Manual sign-in processes are easily exploited in ways that can create distrust among managers and employees. For instance, employees can ask their colleagues to log them in if they're going to be late.
Additionally, younger employees prefer companies that are more digitally forward because this investment in tech advancements shows company support for growth. Younger workers are aware of processes that automate low-value tasks and expect these supports to help free their time for important tasks. Failure to provide modern solutions can lead to high worker attrition.
Employee turnover can cost companies double the employee's salary; it is much more effective to invest in existing team members.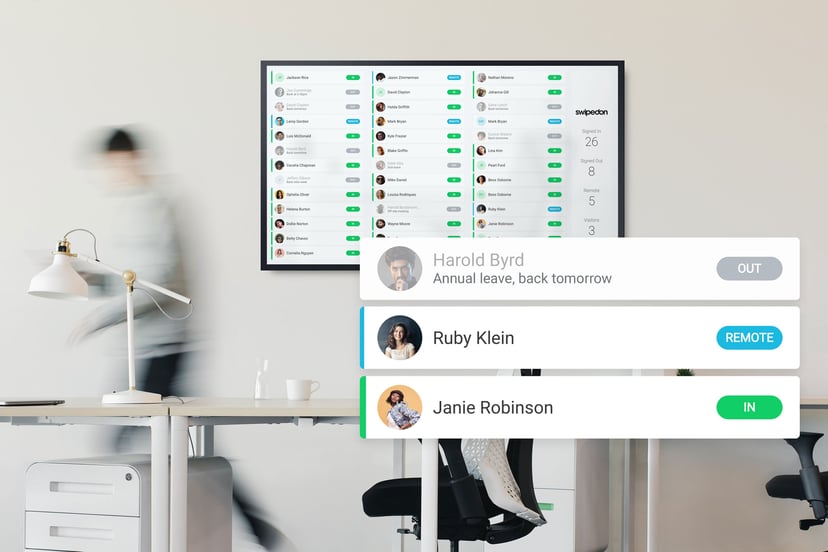 Remote and Hybrid Work
With the changing times, more and more employees are asking for remote and hybrid work models. In such a scenario, manual processes are ineffective. Remote employees need digital solutions.
Why Flexible Visitor Sign-in Solutions are Crucial for Businesses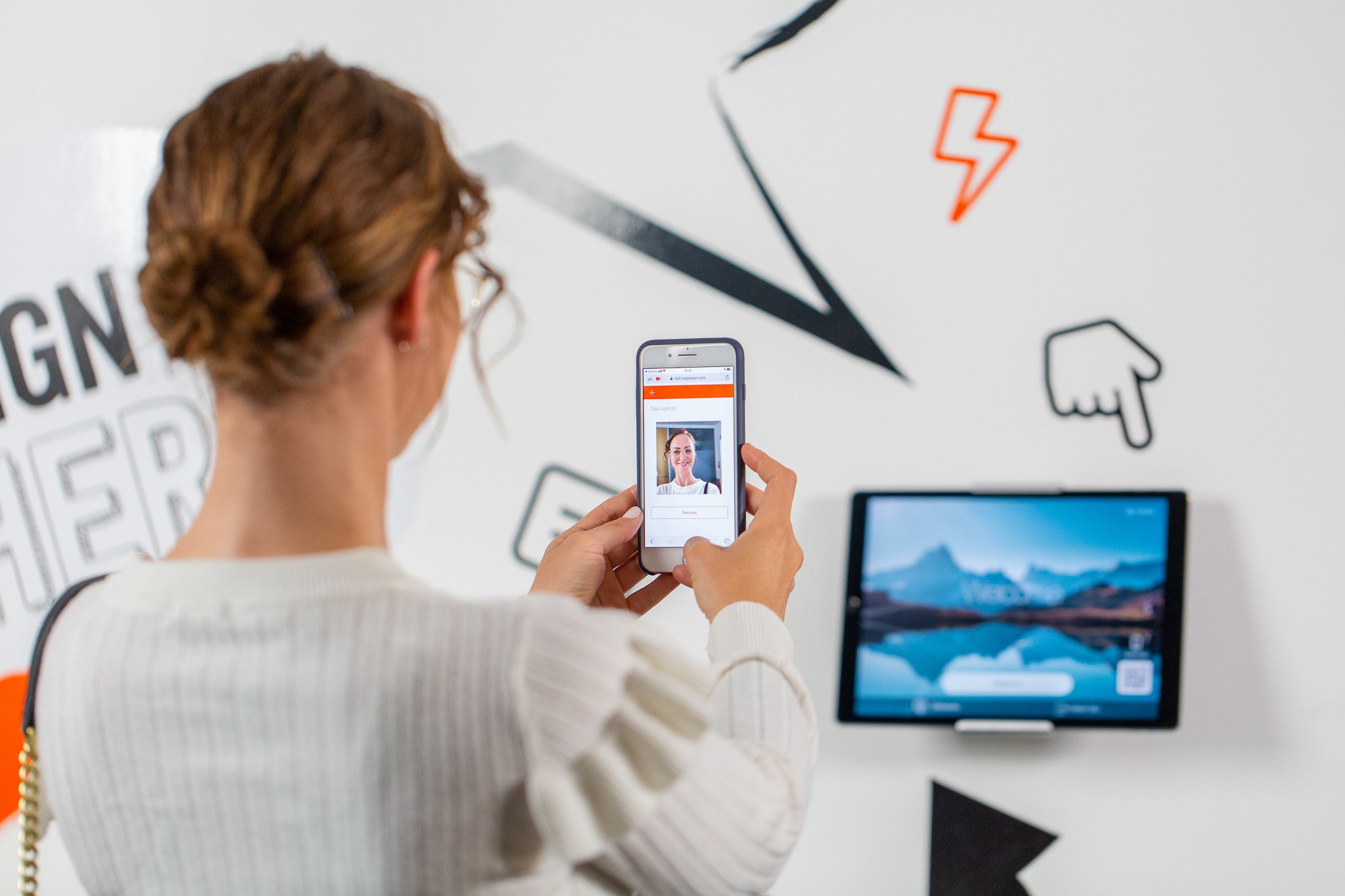 The ability to let guests, vendors, and contractors sign in with their smartphone or mobile device is crucial to the success of any flexible visitor sign-in solution. Look for integrated
guest check-in and sign-out, name tags, guest badges, and more. Many of these visitor sign-in solutions will integrate with your security systems to ensure everyone is signed in and unauthorized people are not allowed inside.
Security
The security of your building is crucial to your business's success. A visitor sign-in process should include a check-in that logs a person's name, photo, and any other information your building security recommends. This information should be recorded and identities verified before granting anyone access.
Demonstrating robust and modern security instills confidence in your guests and helps build your brand and reputation. It also helps your staff know who is in the building and the reason for their visit, ensuring the security of your business and employees.
Less Time Consuming
Some manual sign-in methods can take several minutes per person. This can quickly become frustrating for both employees and guests.
A flexible visitor sign-in solution should enable you to create a quick, efficient, and customized process for guests and staff members. You should be able to customize this process so each guest can sign in quickly while ensuring that your security and brand standards are followed. Implementing a streamlined process will also help identify inefficiencies so they can be addressed.
Company Branding
Your visitor sign-in process is the first step in your guest experience. You want that process to reflect your brand. You also want a solution that can brand your visitor badges, name tags, and welcome signage.
Visitor sign-in solutions are full of branding opportunities. They include a welcome message to guests when they first sign in. You can customize the guest check-in and sign-out process to fit your brand. This includes creating guest badges with your logo, how the guest name tags are displayed, and what wording is used on signage.
Streamlined Sign-in
A streamlined visitor management system allows your guests to log in quickly and easily with minimal intervention by staff, freeing them for more complex tasks.
Look for a solution that is straightforward, intuitive, user-friendly, and capable of handling your volume of daily visitors. Look for a solution that integrates with your security systems and HR platforms. This will help make your process as efficient as possible.
Invest in a Flexible Workplace Sign-in with a Visitor Management System
In today's world, we are all connected through our devices. We can work from anywhere and anytime with a laptop, tablet, or smartphone at hand. As such, a flexible workplace sign-in process allows for solid company growth with improved security, streamlined processes, and better company branding.
Set your company up for success by streamlining the visitor management system with employee check-ins for optimal workflow and a happy candidate pool. These tips will help you make signing into the office more convenient for your staff without sacrificing security. Connect with us for a free trial!