Wrapping up 2022 - A year in review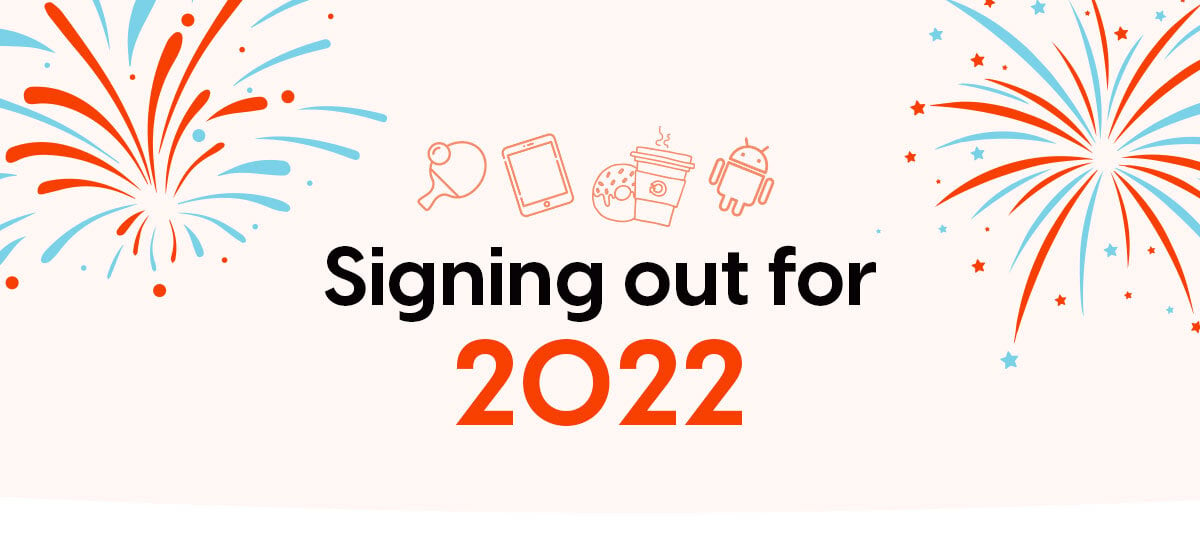 That's a wrap...
It's nearly time to say haere rā (goodbye) to 2022 👋 But first, let's look back on what a year it's been.

SwipedOn helped millions of people sign in to spaces and places all across the globe. We facilitated over 23 million sign ins over the course of the year. It's great to see people using SwipedOn to make work life easier 🧡

One happy customer has continued to roll out SwipedOn in a whopping 554 of its locations. If that's not a testament to the product, we don't know what is.
While the product has seen some impressive usage and development (we'll get more into that later), life at SwipedOn has also been blossoming. We welcomed 10 new humans into the global team and 2 new mothers back from maternity leave. We had 5 babies 👶 born into the SwipedOn fam over the course of the year (that's a lot of cuteness!).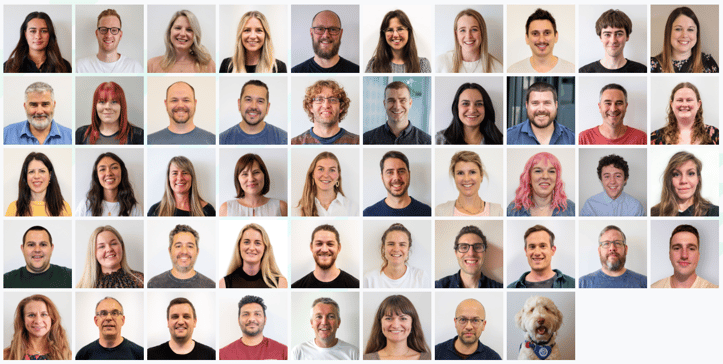 So, what does it take to motivate the people behind the product you may ask? Here's a few quick stats:

🏓 Over 2,000 games of Ping Pong.

☕️ 104 kgs of coffee (that's 229 pounds for those of you still using the imperial system).

🍪 Over 900 packets of biscuits and 100 kg of bananas because… balanced diet.

If there was an award for social media platform of the year, it would have to have been TikTok. After a few months of observing, we decided to jump in feet first and start creating some sweet content about life here at SwipedOn HQ, little did we know that one of our videos would blow up with over half a million views 🌽 (shout out to the corn trend), we can't wait to see what happens next year!

Our marketing website got a whole lot of love this year with a range of updates and improvements to make it feel more…. like us! We focused on making the information a lot more user-friendly to help people find what they are looking for in a flash.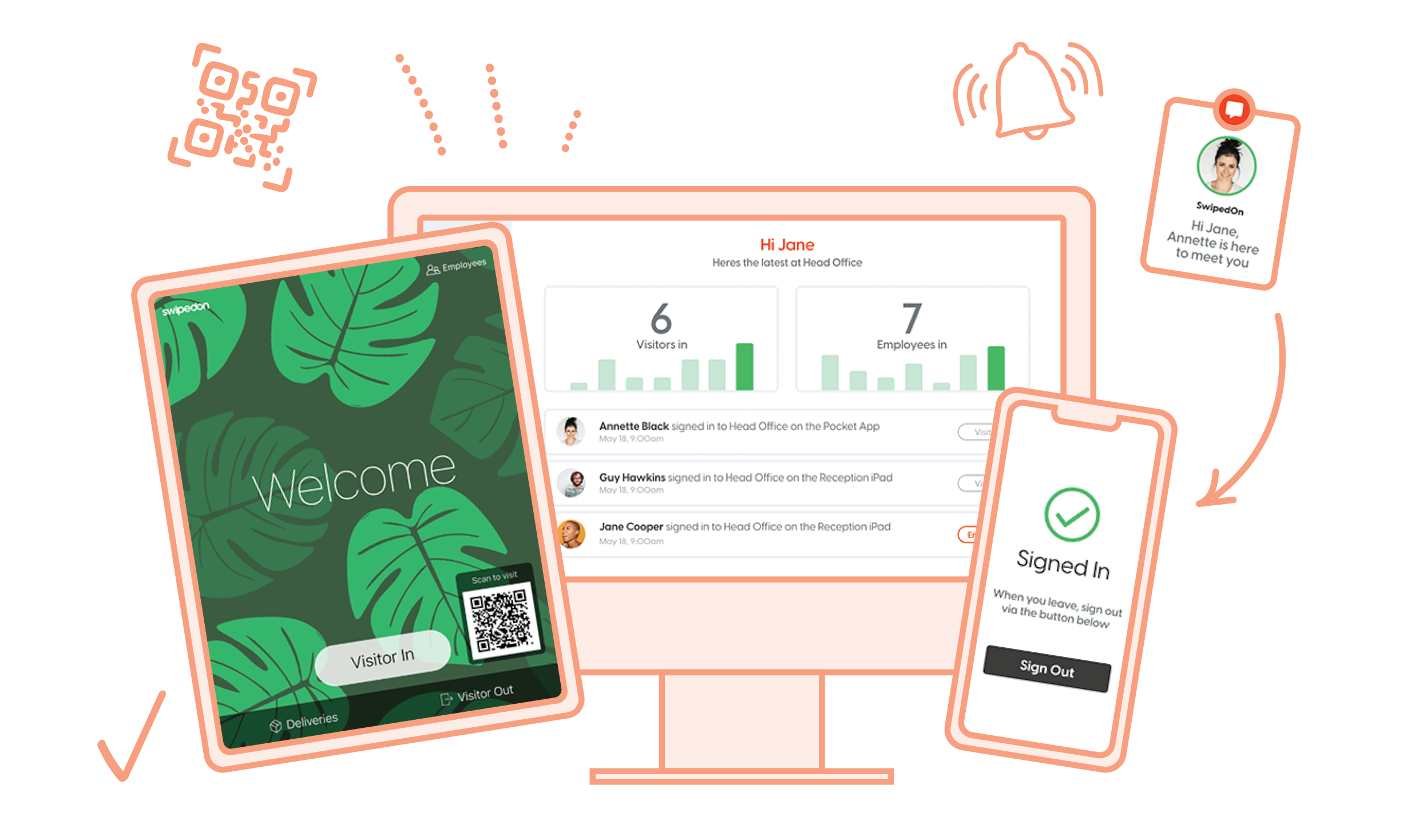 2022 was a big year for the SwipedOn product too, with a whole load of updates getting shipped throughout the year with the overall goal of making things even more intuitive for our customers. Here are a few of the highlights:

Dashboard updates:

The SwipedOn web dashboard got some major love earlier in the year. A slick interface update made everything a little more intuitive so that your experience in the software can be as simple as possible. We focused on giving you the power to use SwipedOn how you want to by ensuring you have more of what you need at your fingertips.

SwipedOn for Android:

This one needs no introduction, you must have been living under a rock if you missed this announcement! This launch makes us one of the only premium workplace sign in system on the market with an Android-compatible app, making it possible for more workplaces around the world to welcome visitors and employees into their world in the most streamlined way possible, no matter what device they want to use.



Digital In Out board:

We have always offered a digital view of your employee in/out status on your SwipedOn device or web dashboard. This year we took it to the next level with the ability to share that view to a smart TV or desktop monitor in a communal area of your workplace. The result? Increased transparency across your office and improved visibility for all team members.


Slack Integration:
Our integration for Slack means that keeping tabs on what's happening across your workplace is easier than ever. The integration means that employee in and out movements are automatically posted in your chosen Slack channel, hosts are sent a direct message to notify them of visitor arrivals and those with access can approve visitors via direct message if they require approval.

Evacuation Mode Updates:

We know evacuation mode is one of the most important features for our customers, and this year we shipped some updates to make using it even easier:

• Visitors and employees are no longer signed out once marked as safe. This change means evacuation data is stored locally and will not be synced between devices.
• Host information is now shown for visitors.
• You can search employees by custom profile field (department, floor level etc).
• Instantly hide anyone who has been located as safe.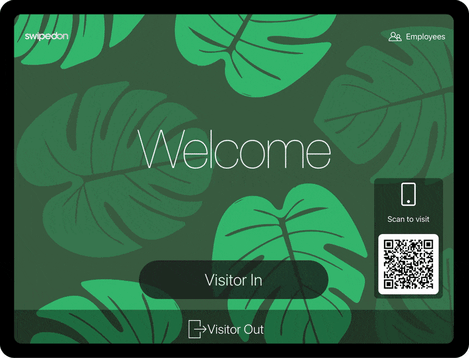 Agreements by Category:

This update made the Visitor category feature even more powerful with the ability to tailor the visitor agreement for each category, and customize each category to truly cater to your different types of visitors.


What a year! 🎊
Thanks for being a part of it with us! From the whole SwipedOn team, have a safe and merry Christmas with family and friends. See you back here in 2023. We've got a feeling it's going to be even bigger and better than ever...