9 Ways to Manage the Hybrid Workplace Which are Easy to Implement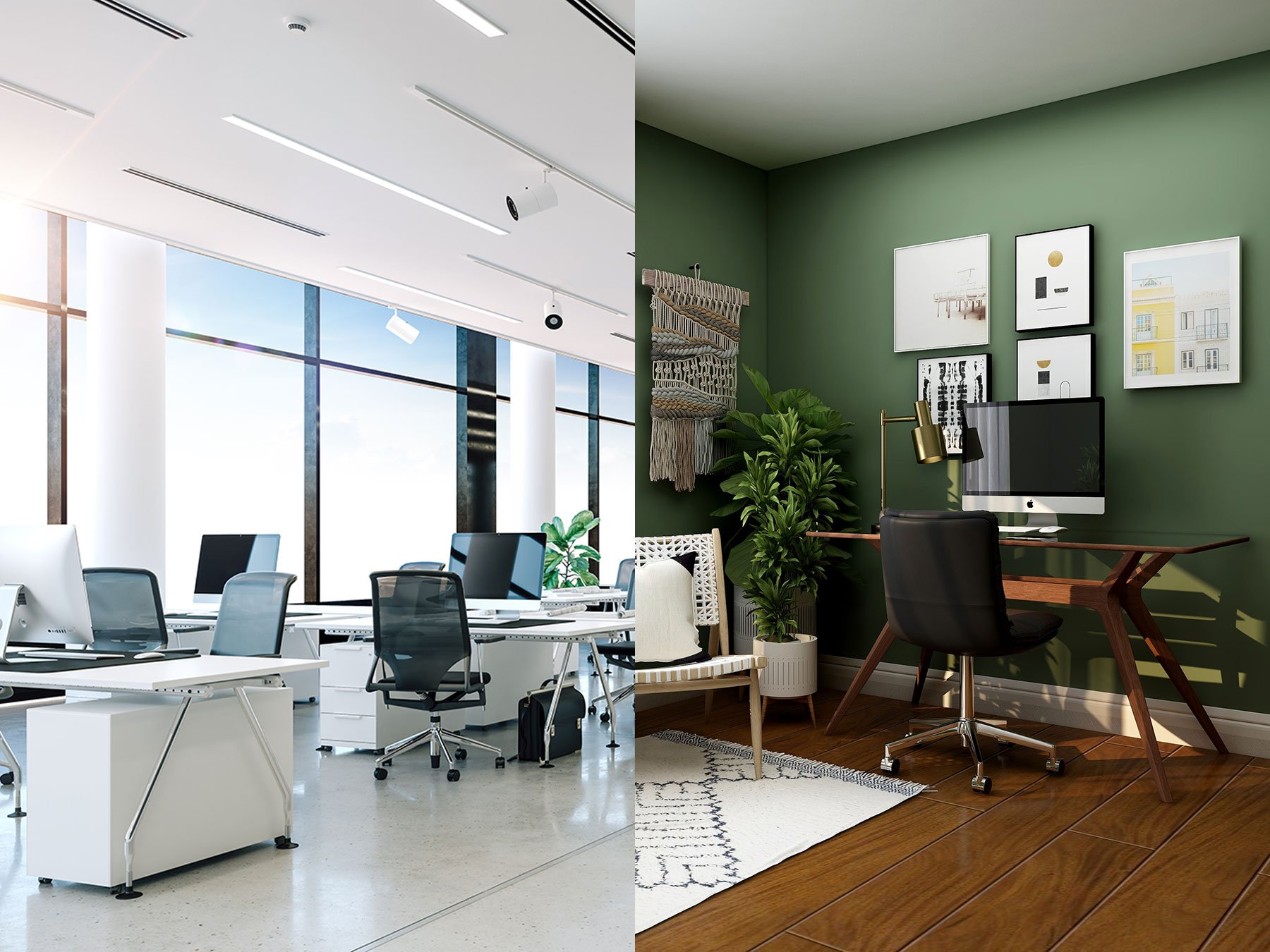 Whether working remotely or getting back to business in the office, flexible working is here to stay. Which means that businesses across the world are embracing the idea of a hybrid workplace; the notion that employees can work from the office or work from home. The model has been created in an attempt to decrease the workforce on site at one time, and therefore allow for effective social distancing, as we emerge from the restraints of lockdown and begin to rebuild a face-to-face working culture across the world.
Inevitably, with new compliance challenges post-pandemic, this hybrid workplace is one which advocates both in-office and remote working. To be successful it needs to be managed effectively with a combination of clear communication from management teams and tools that help facilitate a workplace with new health and safety considerations associated with the pandemic.
While a hybrid workplace is a must for businesses looking to return to the new normal, it requires people - both employees and visitors - and space management which bridges in-office and remote workers alike. So, how do you manage the hybrid workplace? Moreover, how to you manage the hybrid workplace with practices which are easy to implement?
In this blog post, we'll guide you through 9 steps for how to manage the new hybrid workplace with practices which are easy to implement.
---
9 Ways to manage the hybrid workplace
---
1. Establish clear guidelines for 'office required' and 'office optional' circumstances
When it comes to hybrid workplace management, communication is one of the most effective methods for driving the initiative. You'll need to establish clear guidelines for 'office required' and 'office optional' circumstances for both meetings and workspace management and ensure employees understand what each one means for them.
When scheduling a meeting, ensure employees are aware when they are expected to attend and when they are able to dial in remotely by defining this in the calendar invite title and, if it is an 'office optional' meeting, add clear instructions for how to dial into the meeting remotely in the description of the calendar invite.
When rotating your workforce, communicate to employees whether their allocated days in the office are mandatory or optional. If they are optional, be sure to implement a process such as desk management, which indicates where free desks are for other employees who may need - or want - to be in the office while remaining socially distanced.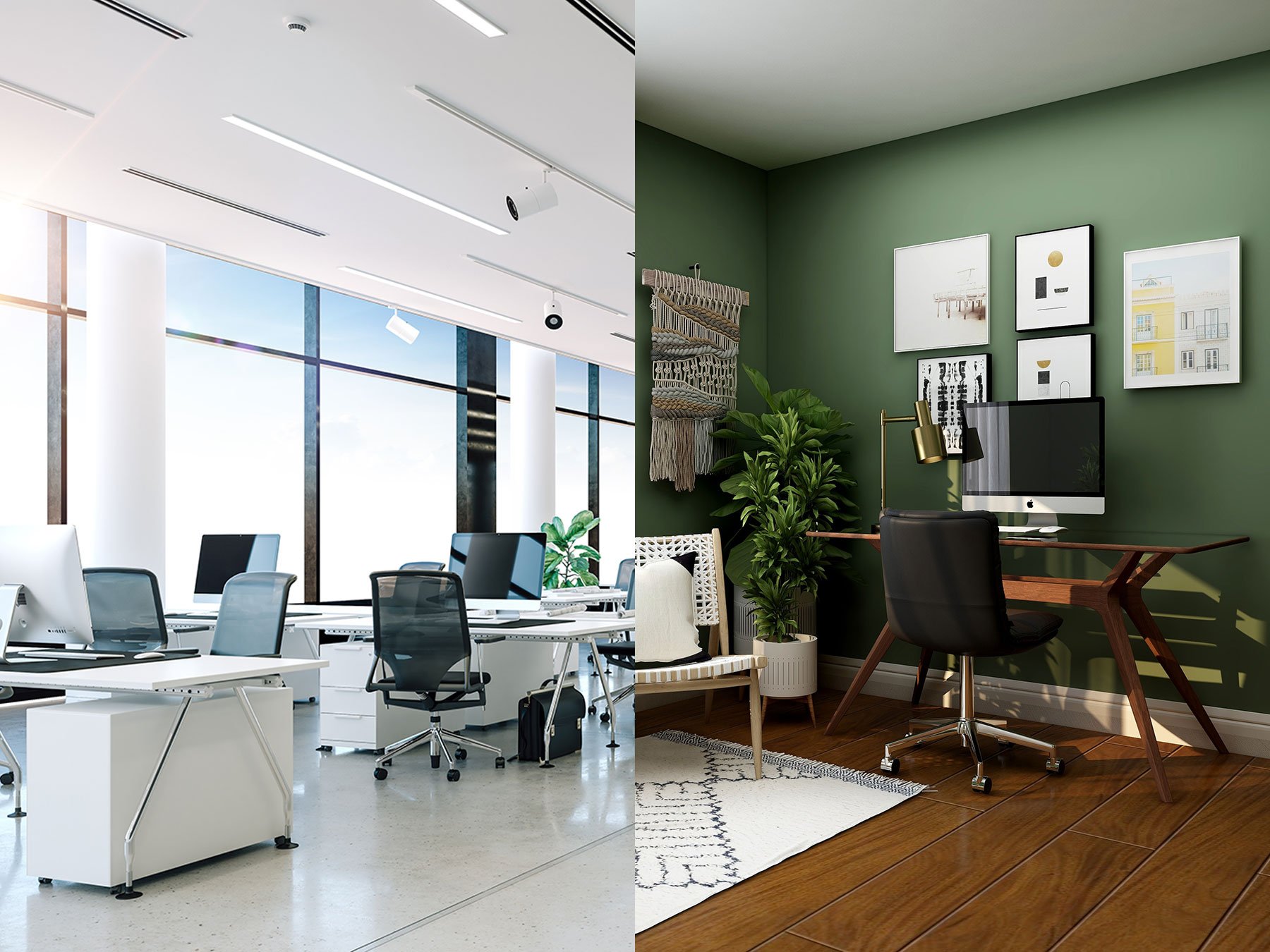 2. Rotate teams, not individual employees
When it comes to productivity, communication within teams is a driving force. While digital communication platforms have allowed teams to continue to work together throughout lockdown via videoconferencing, nothing beats face-to-face interaction. In-person meetings are proven to increase productivity, due to increased trust and balanced social dynamics associated with body language and nonverbal cues.
In the aftermath of a challenging time for business, it's more important than ever to ramp up productivity and take strategies, ideas and cohesive teamwork to the next level. Rotating individual employees will create disjointed team meetings where perhaps some members are present in-person and others dial in via videoconferencing. For successful hybrid workplace management, prioritise the rotation of teams over the rotation of individual employees. This ensures that teams have the opportunity to meet in person and promotes a collaborative and productive workplace culture.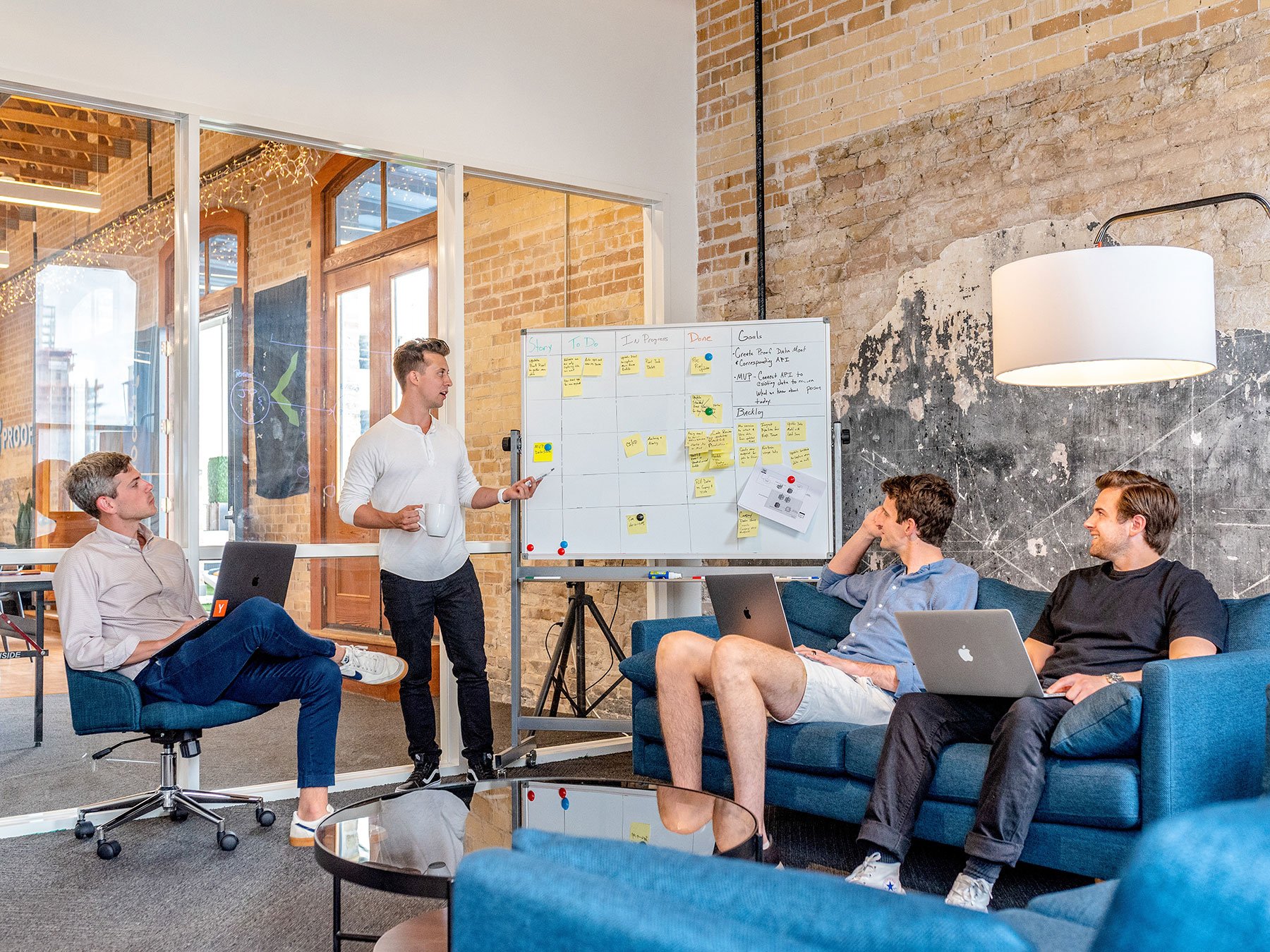 Photo by Austin Distel on Unsplash
3. Consider office weeks as well as office days
While planning team rotations, consider office weeks as well as office days. Depending on number or employees and your office configuration, it might make sense to offer an entire week to teams which are required to work closely on high priority projects or need in-person meetings for the initial kick-off period. In order run these two offerings simultaneously, you'll need to consider the logistics carefully. A workplace management system can help with blocking off a dedicated section of the office for teams and allowing employees attending office days to book available desks elsewhere in the office so as to adhere to social distancing and contract tracing regulations.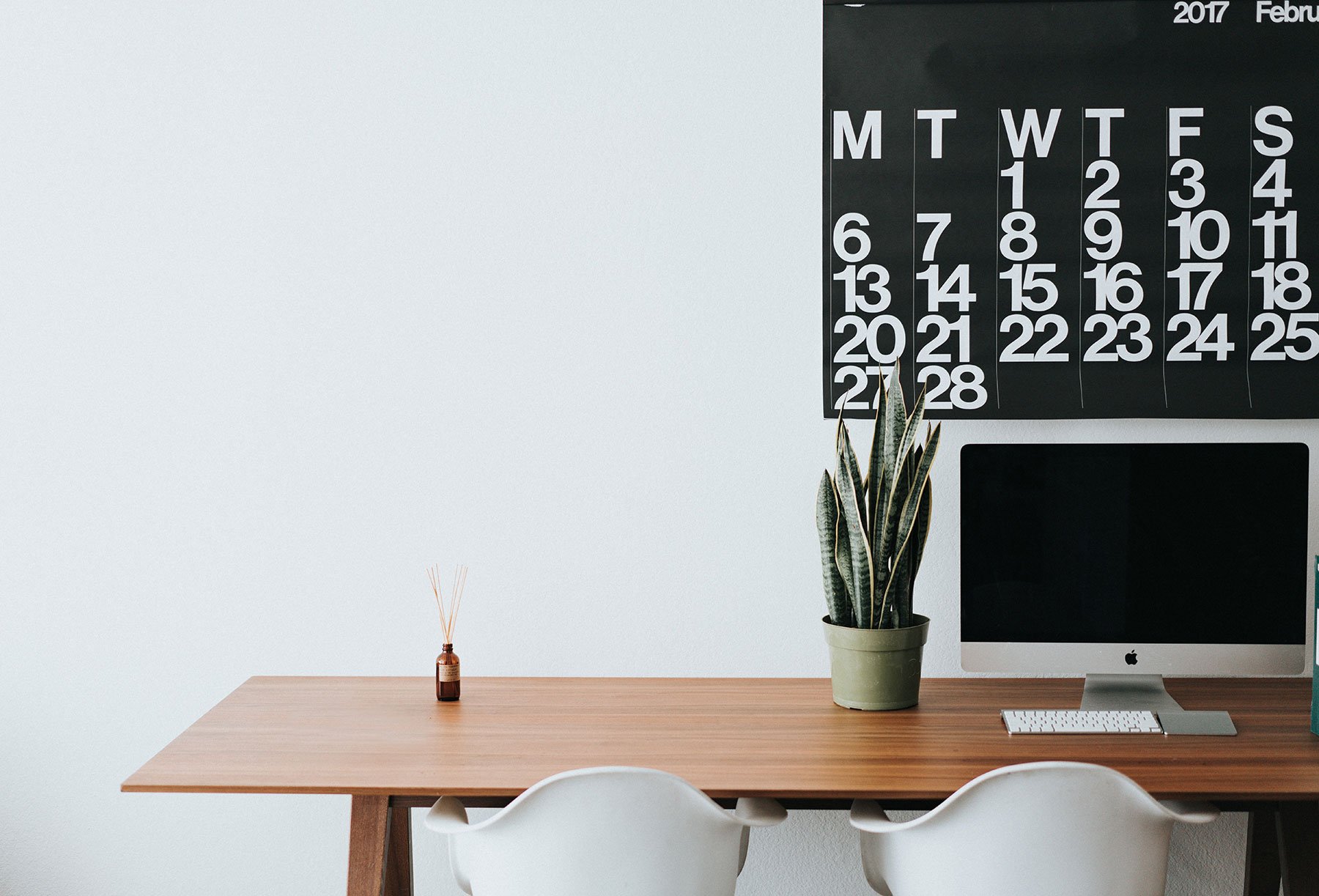 4. Introduce a workplace management system
Whether you have ten employees in the office or one hundred, keeping an accurate record of all people who have entered and exited your building at any given time is crucial for hybrid workplace management, especially if the need for contact tracing should arise. Introduce a workplace management system to help mitigate new health and safety risks associated with the pandemic, comply with data privacy laws in your country and streamline the management of welcoming employees and visitors back to the office.
A workplace management system can monitor the movements on-site of employees and visitors, support remote working employee sign in, plus desk bookings for effective workspace management. All data is stored securely in the cloud, helping your business to meet data privacy compliance along with Covid-safe practice.
Start a free trial with SwipedOn today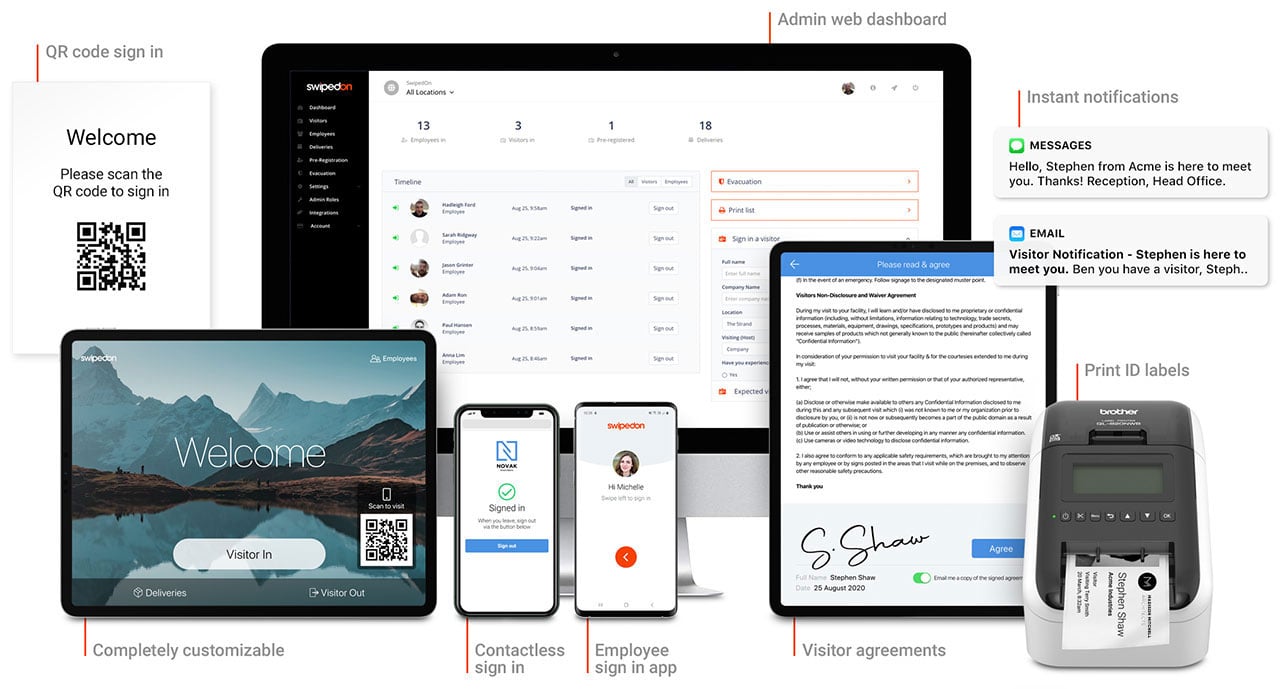 5. Empower remote productivity
Empower remote productivity by supporting focused workdays at home. While the office environment and in-person working culture promotes easy communication, collaboration and increased productivity the remote working environment can have the opposite effect. Some individuals may feel lacking in motivation and focus when left to work alone and away from the office and colleagues.
A key consideration for hybrid workplace management is to ensure that individual employees who must remain working remotely on their rotation days are fully supported for maximum motivation, morale and productivity. An effective way to do this is to support focused workdays while at home.
This may involve supporting team members to snooze their Slack notifications for the day so they can remain focused on their workload. Or it may involve discussing team priorities and setting tasks to individuals based on these priorities that should be completed during one working day. Communication is key; ensure managers speak to team members discover the best way for them to feel empowered and productive while working remotely.
6. Strengthen satellite collaboration
While in-person meetings may become the preferred method of collaboration in your business, strengthening satellite collaboration is equally important for hybrid workplace management. Thanks to lockdown, the team will already be familiar with instant digital communication methods such as Slack. Beyond instant messaging, Slack can support the enhancement of satellite collaboration with the use of group channels and and integrations from the Slack App Marketplace.
Easily reach multiple team members at once by creating dedicated channels for teams and for company-wide purposes. For example, the design team has their own channel where they can bounce ideas remotely and send work for instant peer feedback. Likewise, you can create themed channels which are open to a broader employee audience such as a music channel where employees can share their favourite Spotify playlists. Both methods are effective with building employee to employee relationships and therefore collaboration.
The Slack App Marketplace allows you to take the platform a step further with both business and social focused integrations such as AskNicely, Zoom, Google Drive, Spotify, Lunch Train, Giphy, Simple Poll, Intercom and one of our favourites here at SwipedOn HQ - Ping Pong for Slack.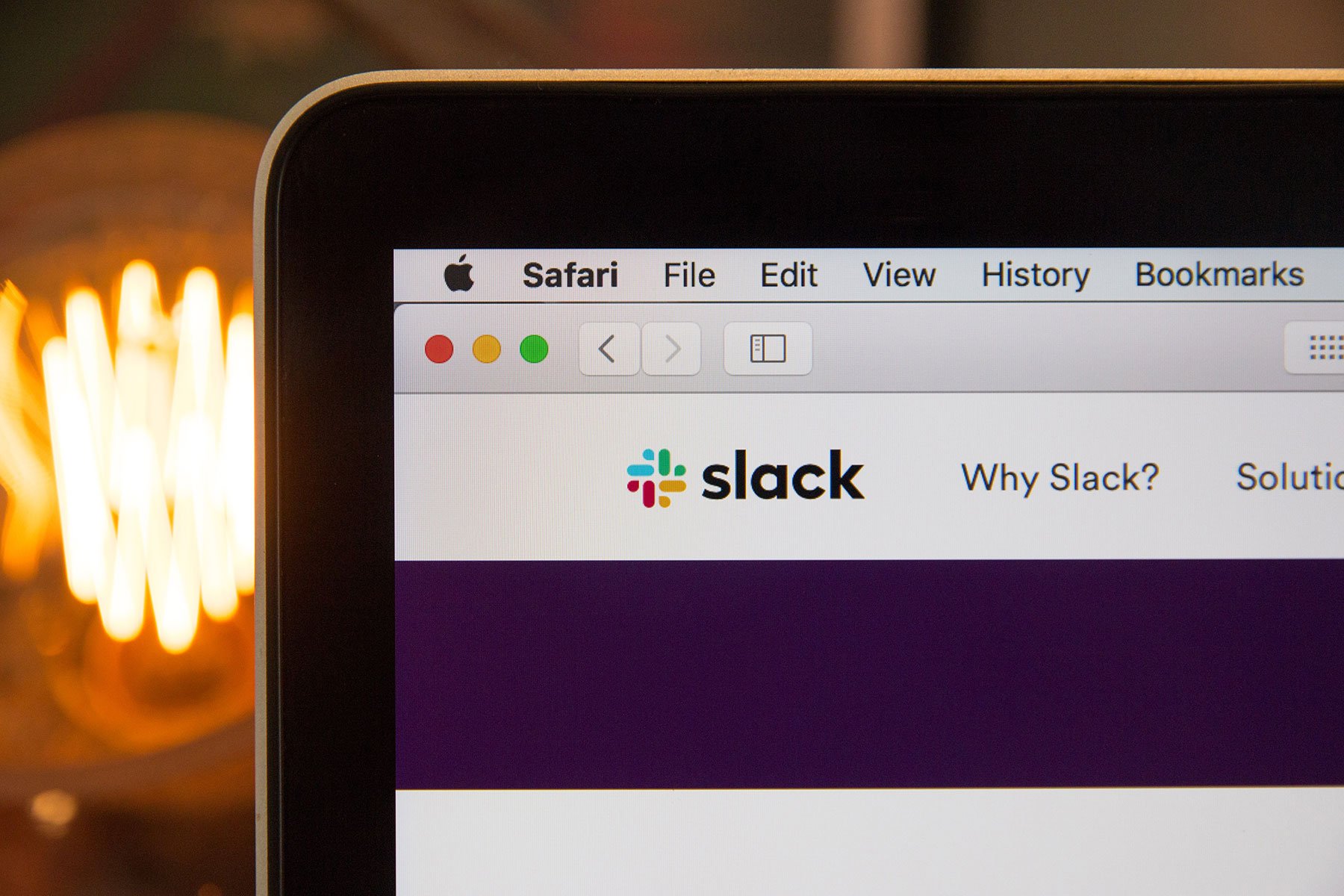 7. Maintain flexibility to boost employee morale
By empowering employees with your trust on remote working days you can effectively boost employee morale and relieve stress. A flexible workplace could offer employees to set up the remote working day in a way which is most effective for them. Perhaps they have flexible working hours to allow for longer time in the morning or evening to do activities important for their mental health, or perhaps they have regular breaks throughout the day to go for a walk around the block or practice yoga and meditation. Boost that morale further by incentivising remote workers with office snacks straight to their door for them to enjoy in the home office.
8. Simplify online communication
Simplify online communication to normalize this method as part of the new hybrid workplace management. Ensure employees are aware that the return to work will look different post-pandemic and that online communication remains a key tool for operating amidst the new normal.
Videoconferencing platforms such as Zoom, GoTo Meeting and Blue Jeans (to name a few) have been a crucial tool for many businesses through lockdowns and have proved effective in place of national and international travel to many businesses. Offer Zoom links in calendar invites where in-person attendance is not mandatory and look to employ online communication in place of allocating budget to travel where possible.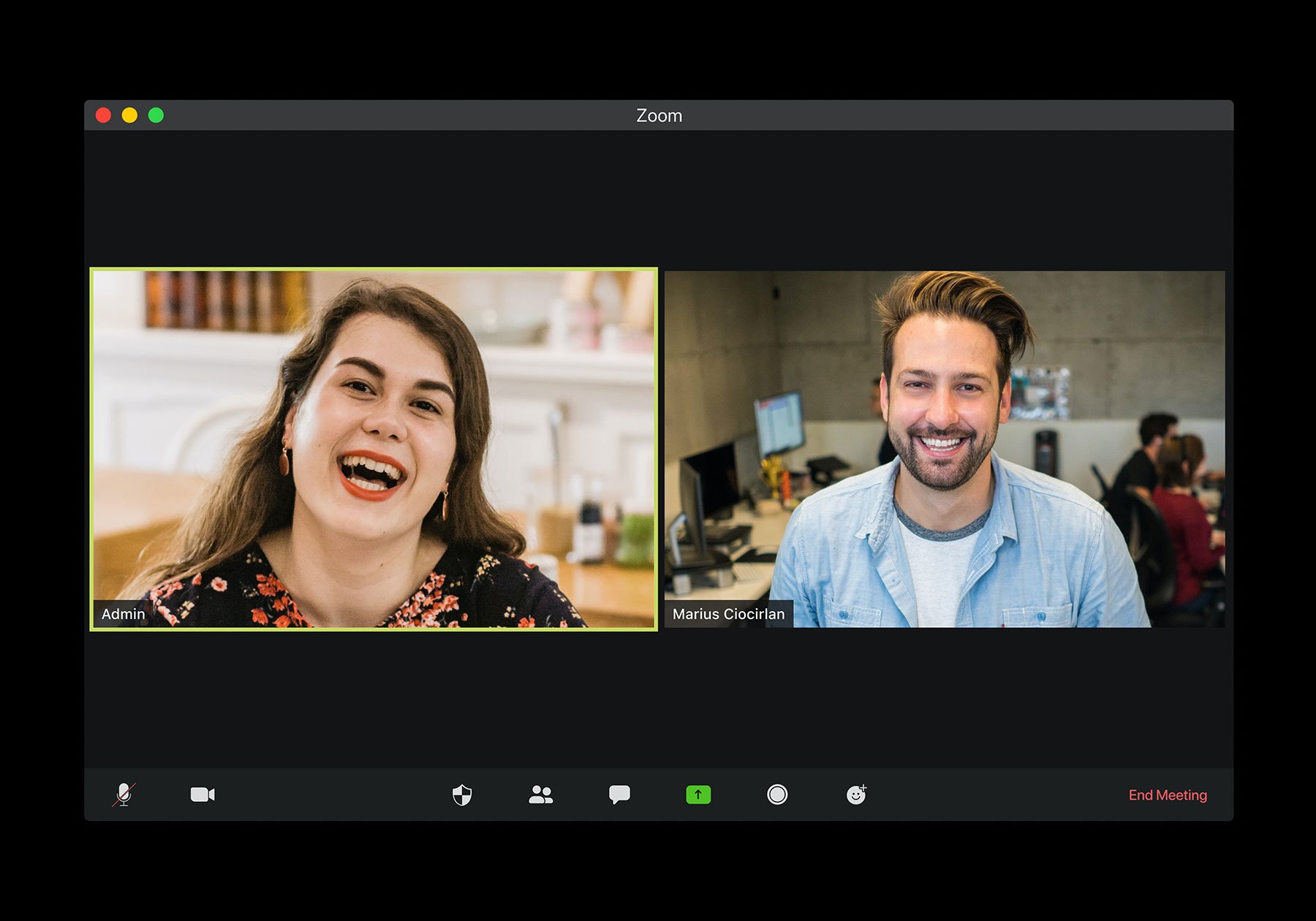 Photo by visuals on Unsplash
9. Encourage wellbeing initiatives
When it comes to hybrid workplace management, be sure to consider the finer details such as employee wellbeing. Happy employees are productive employees. Encourage wellness initiatives to contribute to the mental and physical wellbeing of team members for both remote and office environment. It doesn't have to be complex or costly either; create wellness challenges which can be completed win the office or at home, promote healthy eating by providing fruit or office snacks for employees who are in the office, access to wellbeing apps such as Headspace funded (or part-funded) by the business and initiate team building events to boost morale further.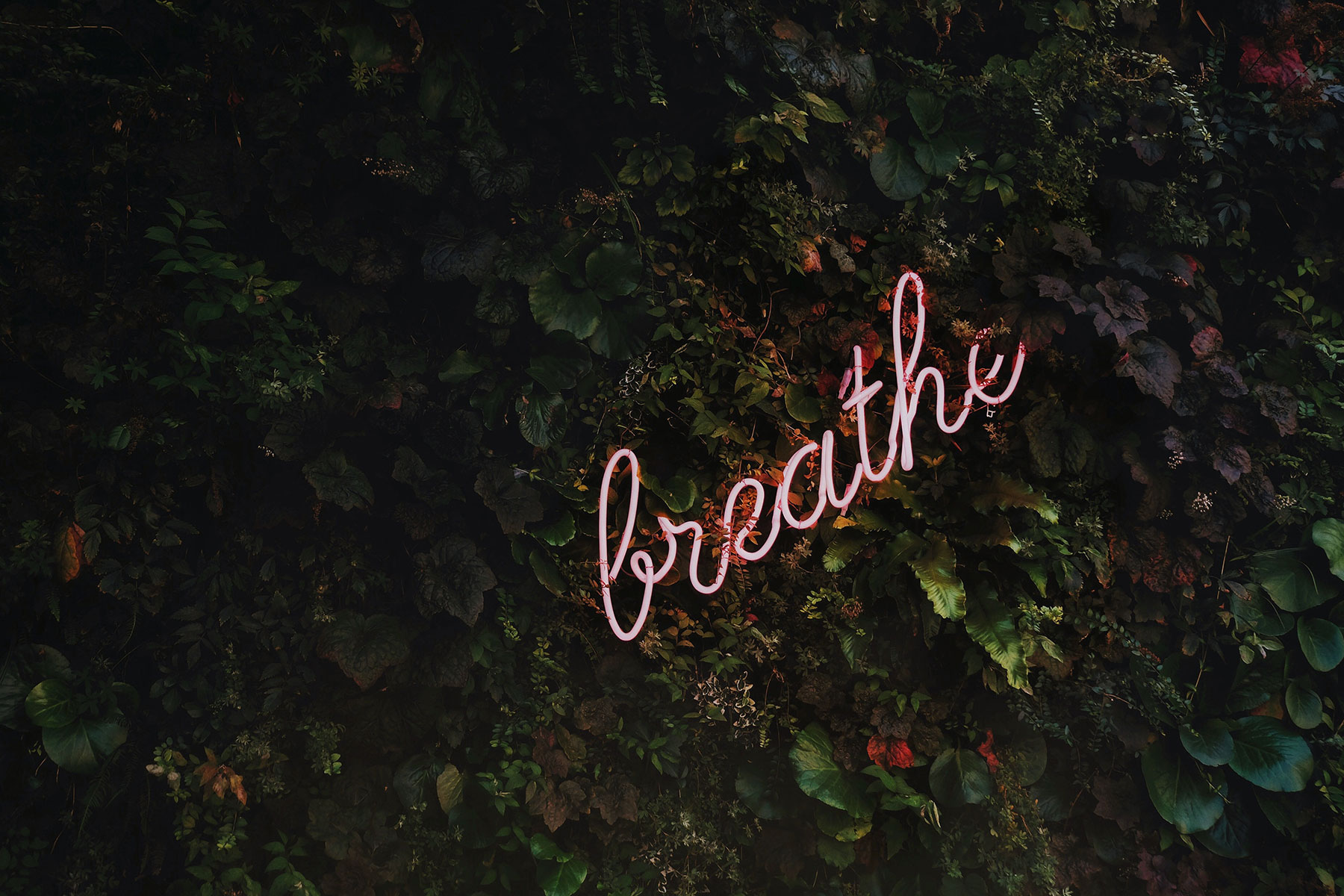 And finally...
To ensure success post-pandemic businesses across the globe will need to embrace the new hybrid workplace and manage the bridge between in-person and remote working effectively. Hybrid workplace management is a blend of altering attitudes towards flexibility in the workplace and employing technology to streamline processes both in an out of the workplace. SwipedOn has workplace management covered with employee and visitor sign in, deliveries management and an intuitive desk booking software.