4 Reasons Why Your Cell Phone Policy at Work Needs a Refresh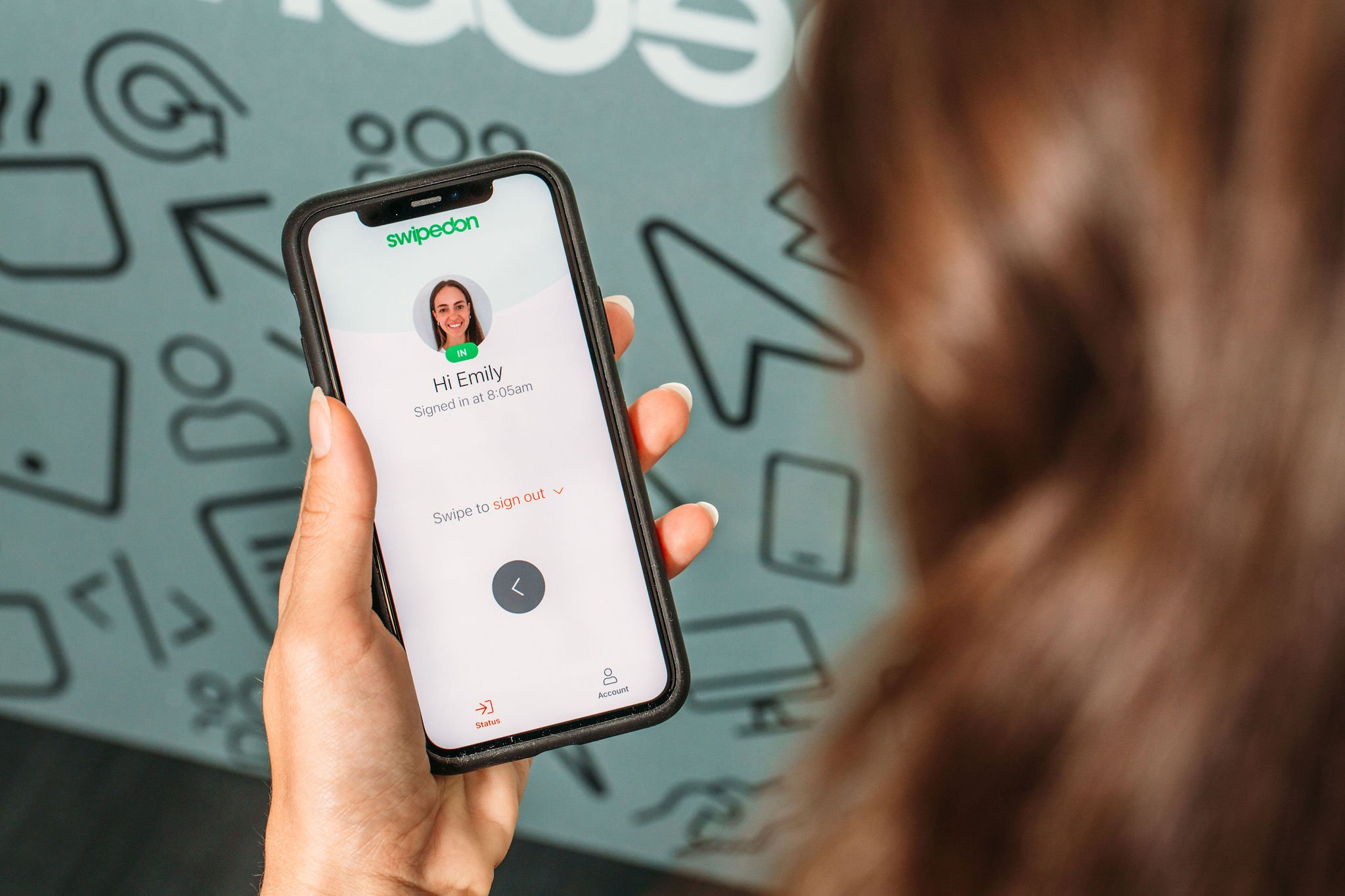 As technology has advanced, so too have our beloved cell phones, which have evolved from bulky communication devices into sleek, powerful smartphones that are so useful it's hard to imagine life without them.
While cell phones have long been a part of the workplace landscape, their role has changed significantly. No longer limited to making calls, they now serve as a functional and necessary tool. For example, employees use their cell phones to access work documents and company-specific apps like Slack, sign in and out of work, book desks or equipment, and more.
As a result, businesses are adapting their cell phone policy at work to meet these changing needs. Read on to see how modernizing this workplace policy can lead to a future where the office runs smoothly and everyone works well together.
Seamless Desk Booking From Mobile Devices
Embracing a modern employee cell phone policy means tapping into innovative solutions such as desk booking. Gone are the days of conventional desk assignments. Instead, employees can now effortlessly book their workspace through their cell phones, fostering flexibility and collaboration. With just a few taps, they can select an available desk and book it in for a desired time.
SwipedOn's Desks solution optimizes space utilization, allowing teams to work cohesively in an environment that suits their needs. By embracing this technology-focused method, you can change your workspace into a flexible and active environment where employees can excel.
For administrators, offering desk booking software also comes with many advantages:
It allows your admin team to effortlessly manage hot desks, agile or activity-based working environments, and bookable and non-bookable desks via the simple web admin portal.
It lets you customize the system to suit your needs, making desk reservation easy for employees.
It helps create a safe and productive work environment by tracking occupancy and managing capacity limits.
Desk management makes it easy to mark desks unavailable to help employees maintain social distancing.
The bottom line is your employees will love the convenience of a modern cell phone policy at work which empowers them to sign in and book their workspace from their mobile devices.
Signing In Made Simple: Using the Employee Sign-In App and QR Code Check-In
Traditional sign-in processes are a thing of the past with the advent of cell phones. SwipedOn's employee sign-in app, combined with QR code check-in, transforms the way employees enter the workplace, and it's the only premium workplace sign-in system that works on Apple and Android devices.
At the touch of a button on their cell phones, employees can seamlessly sign in to work, saving valuable time for both employees and administrative staff. (With auto sign-in enabled, they don't even need their cell phones in their hands!) This streamlined approach reduces bottlenecks at entrances and enables quick access to the office or building.
The SwipedOn Pocket app even records the time of sign-in activity and the answers to any questions you wish to ask employees. Another tech-savvy feature uses a geofence perimeter to check employees in automatically. Have staff working at home remotely or from a different office location? No problem — the platform can handle that.
Let's look at another great solution: SwipedOn's QR code check-in system, which allows your team to use their cell phones to scan a QR code to begin their sign-in process. Employees love this contactless entry option as it is fast and efficient.
By using technology to improve efficiency in the workplace, you can demonstrate a commitment to efficient, hassle-free procedures that set the tone for a productive workday.
Track Employees in Real Time With In/Out Board Software
If you are still living in the olden days, your office is likely using manual tracking and outdated in/out boards. A modern cell phone policy paves the way for cutting-edge technology at work, including in/out board software. With real-time updates accessible through cell phones, managers can effortlessly monitor employee presence, whether working remotely, in a meeting, or on-site.

This transparency ensures effective communication, aligns team efforts, and prevents ambiguities about team members' availability. By utilizing this technology at work, your business modernizes its operations, which leaders and staff alike appreciate.
What benefits does in/out board software provide employees?
By automating time tracking and making sign-in much easier from their devices, staff members' time is freed up, allowing them to focus on more important business-related tasks.
Make Health and Safety a Priority
As we have seen, cell phone use in the workplace is now a necessity, as is making the health and safety of employees and visitors a priority. Modernizing your cell phone policy can integrate health and safety measures seamlessly.
Cell phones are a powerful tool for disseminating critical information, updates, and guidelines related to health and safety protocols. Whether monitoring who is where or sharing company health advisories, SwipedOn ensures everyone remains informed and protected. As one example, Evacuation Mode allows you to log into your web dashboard from any device, including your cell phone, to conduct emergency roll calls.
By prioritizing health and safety through your cell phone policy, your business showcases its commitment to employee well-being and builds a secure workplace environment.
Modernize Your Cell Phone Policy at Work Today
Gone are the days of insisting that employees put their phones away in their desks for the day, only to be looked at outside of work hours. Today, a technology-based cell phone policy at work can be a competitive advantage. By utilizing SwipedOn's desk booking software, sign-in apps, QR codes, software for tracking, and health and safety features, any business can be modernized in no time, all while empowering employees to take responsibility for managing their movements at work.
Want to experience for yourself how technology can improve productivity in the workplace? Start your free trial today to learn more about SwipedOn's industry-leading solutions.