Building a Safe Space: How You Can Shield Your Office From These 3 Security Threats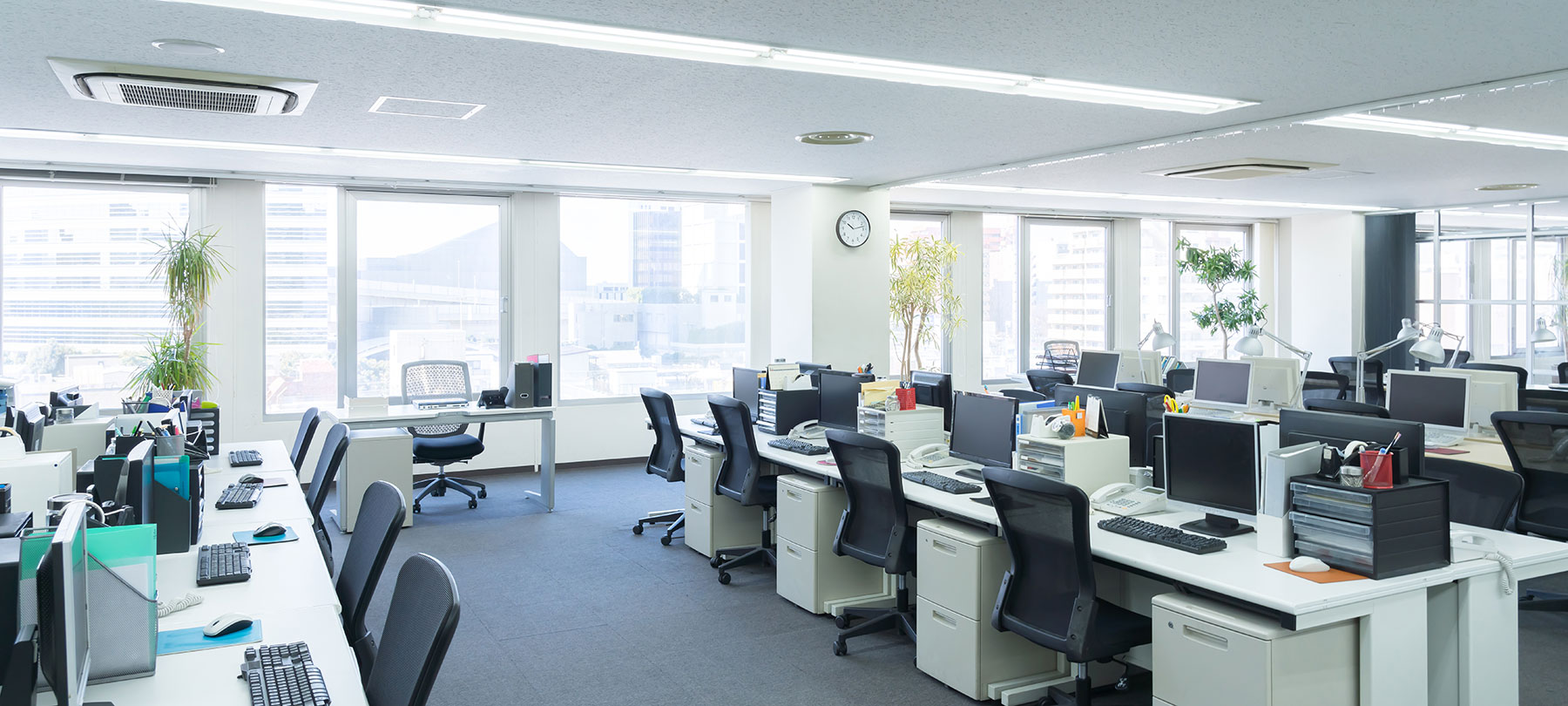 Average full-time employees spend one-third of their time in the office five days a week. People working in highly demanding industries may spend more time at work than they do at home. Given the significant amount of time employees spend at the workplace, it's paramount for you to ensure their safety and security.
Unfortunately, recent studies show that businesses can do a better job of making their employees feel safe and secure. In the U.S., for example, a 2019 survey by the Society of Human Resource Management revealed that 1 in 7 workers don't feel safe at work.

A huge number of employees fear for their safety and security while at work (Data Source).
We'll dig into some of the most common security and safety threats modern workplaces face today and offer tips on how you can avoid them:
1. Office Theft
The number of employees who steal from their employers is on the rise. According to the Association of Certified Fraud Examiners, theft of non-cash property increased from 10.6% in 2002 to 21% in 2018, with managers ordering 20% more products than what is necessary.
Aside from the extra and unnecessary expenses involved in purchasing these supplies, these petty theft incidents can snowball into larger acts of crime due to moral disengagement. As explained by Arizona State University business professor David Welsh: "The process is simple: Just create an internal monologue to minimize your unethical deed (It's okay to steal this paper, because I print so many work documents at home). From there, your heists can escalate, while your self-image remains intact."
Employees are not the only ones who can steal from you. Anyone who steps foot in your office and gains access to your assets (money, supplies, intellectual property) is a potential threat. The visitors who come to see your employees, your suppliers, and service providers — anyone can be a thief.
So, how can you stop office theft in its tracks before it becomes a full-blown problem for your business?
Keep an eye out for signs of employee-committed office theft. Personnel who are stealing from their employers may exhibit behavior changes such as tardiness, objection to procedural changes, and living beyond what their salary can afford them.
Improve your inventory system. Make sure employees log in every supply they take.
Tighten your cybersecurity systems.
Perform surprise informal audits and scheduled formal audits of your cash and non-cash properties.
To prevent theft from external forces, it's wise to invest in a visitor management software that allows you to track who's going in and out of your office, record their purpose in your office, and the personnel that they visited. By printing out visitor badges, it will also be easier for your employees to identify visitors and report anything suspicious that they might be doing inside your office premises.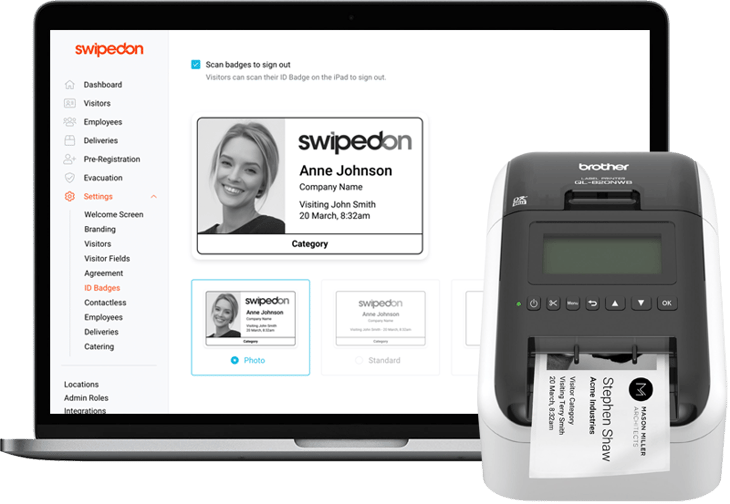 2. Office Violence
Imagine going to work fearing that you might be assaulted or physically harmed in any way, shape, or form. Would you be able to perform the tasks that you set for the day and do them well? Probably not.
OSHA defines office violence as "any act or threat of physical violence, harassment, intimidation, or other threatening disruptive behavior that occurs at the work site. It ranges from threats and verbal abuse to physical assaults and even homicide."
Office violence is more common in the workplace than you think. According to the Bureau of Labor Statistics Census of Fatal Occupational Injuries, out of the 5,147 fatal injuries in the United States, 458 or close to 9% were due to workplace violence. In a 2019 poll conducted by SHRM, 24% of employees said they are aware of workplace violence incidents at their office and 14% said there was at least one case of office violence at their organization in the past year.
At the core of preventing workplace violence is having a clear and well-disseminated office violence prevention program. According to the same survey by SHRM, employees feel safer when their companies have a clearly outlined workplace violence prevention initiative, provide training on how to respond to office violence, and if their managers and HR are equipped with knowledge on how to handle cases of workplace violence.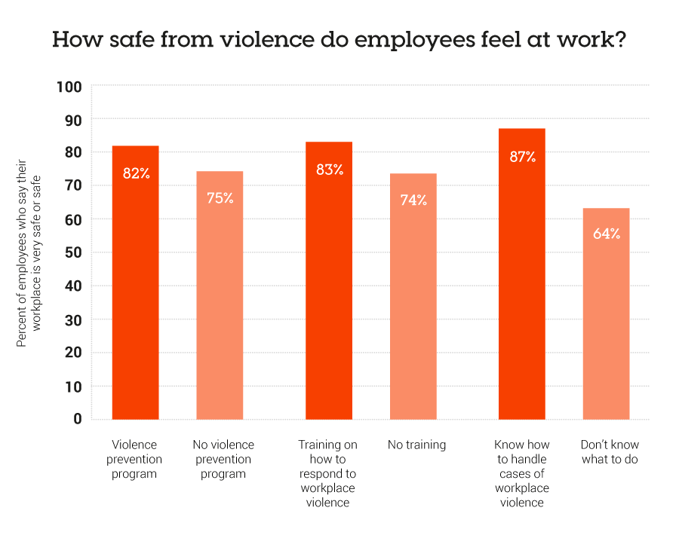 Workers feel safer when a solid office violence prevention program is in place (Data Source).
Keep in mind that just as with office theft, it's not just your employees who are capable of inciting office violence. Anyone who gains access to your office can perform violent acts that can harm your employees and cause damage to property. A strictly enforced visitor management policy should be at the center of any initiative to prevent outsiders from inciting violence at your workplace.
For instance, through a visitor management system, you can have your visitors digitally sign your office violence policy and have them agree to specific rules such as giving you the right to prohibit them from bringing potentially harmful and hazardous items to your office.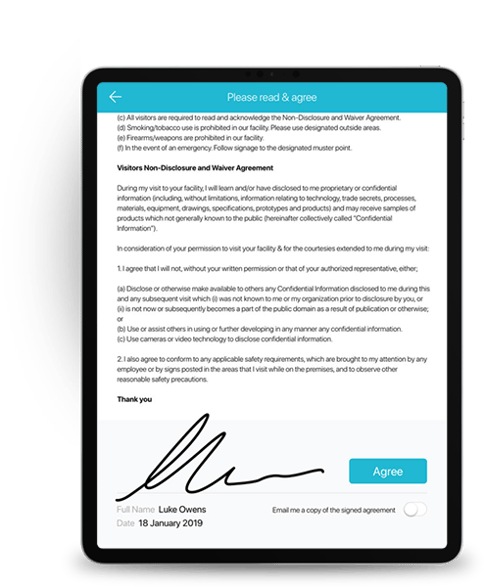 3. Office Trespassing
Take some time to ponder the following incident that recently made headlines in the news: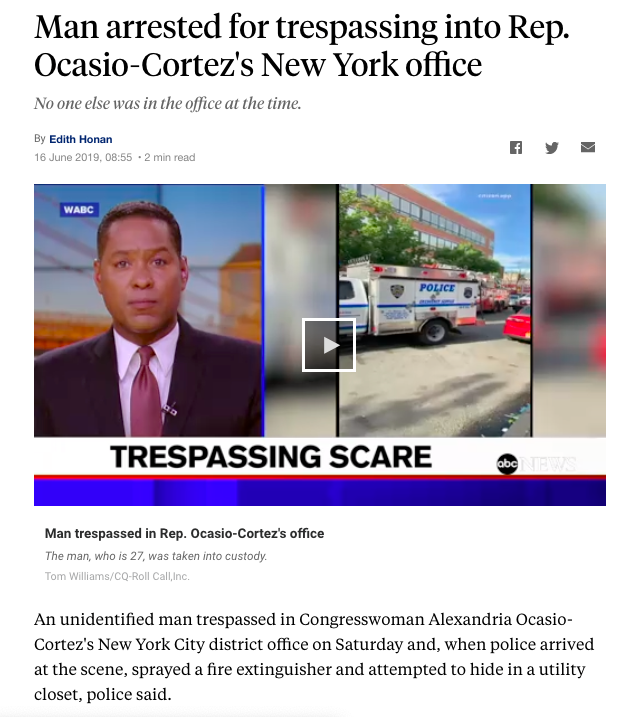 Even modern-day offices are vulnerable to trespassing incidents (Image Source).
Think about this: If the office of a congresswoman, which was supposed to be heavily guarded was not spared from trespassing, how much more at risk is your office? Trespassing is a serious crime and is classified under the "Criminal Intent" category of workplace security threats together with robbery, shoplifting, and terrorism.
Fortunately, you are not helpless when it comes to unwanted entry into your office premises. Here are some best practices you can follow:
Advocate for security. If you're renting a space in a building, spearhead the charge among the other tenants to bolster your building anti-trespassing efforts. Sit down with the building administrators and review anti-trespassing measures that are currently in place and suggest ways you can improve it.
Clearly define what trespassing is. For instance, indicate that former employees who enter your office premises without clearance will be considered and apprehended as trespassers. This can also apply to visitors, clients, and suppliers whose visiting privileges have been revoked.
Strictly enforce your ID system. Require employees to wear their IDs at all times when they are in the office. Mandate that all visitors wear badges during the entire duration of their visit.
Implement a visitor pre-registration policy. For better access control, require your employees to pre-register their visitors. Those who are not pre-registered won't be allowed to enter. You can take this a step further and have managers approve visitor pre-registration requests.
A Safe Workplace is Good for Business
Workplace safety and security are not just matters of liability since businesses are legally required to ensure that they provide a safe space for everyone in the workplace. It also affects productivity, as security incidents can bring work to a halt. Employees are also not able to deliver quality work if they are anxious over their workplace safety. Ultimately, office security issues can affect profitability, especially if they involve cash, property, and intellectual theft.
So, when it comes to your employees' welfare and well-being, the more safe and secure, the better. While there's no such thing as an office that is 100% safe and secure, taking the steps above will help protect your workplace from the most common security and safety threats facing today's modern offices.
An important component of tightening your office security is a good workplace check in system. Upgrading to a modern digital sign in solution is a worthwhile investment, not only for its security features but other benefits that make your visitor and employee management more efficient. If you want to learn more about the security benefits of an office sign in system, contact SwipedOn today for a free demo.