A 5-Step Guide to Designing Digital Visitor Logs

The worldwide impact of COVID-19 brought forth a new era in which organizations had to implement drastic and - in many cases - lasting changes for their operations, especially those maintaining physical offices. Keeping detailed records of individuals entering and exiting offices has been essential for administrative and security purposes, and to assist companies in adhering to contact tracing mandates from the government. But how do you design a digital visitor log to the unique needs of your workplace? In this article, we'll cover everything you need to know in an easy 5-step guide including why it is important to have a digital visitor log in the workplace.
---
On this page
---
Why is it important to have a digital visitor log in the workplace?
The right technology, such as a digital visitor log, is an effective method of tracing people who may have been exposed to the COVID-19 virus without invading their privacy. Which is why it's more important than ever to design a digital visitor log which is customized to the experience you wish to create in your organization.
According to Seton Hall University School of Law professor Jennifer D. Oliva, the contact tracing process relies heavily on human memory.
"The process is riddled with holes…it relies on human memory to conjure up details over 14 days such as how many people did I stand by in the grocery store and how long was I in that line, whom did I meet with and who did I discuss things with," she says. "Also, when people fear they'll be judged negatively or scrutinized, they tend not to cooperate with live contact tracers."
Apart from a critical contact tracing tool, visitor management systems serve as an all-encompassing solution that can provide businesses with effective strategies to ensure seamless back-to-office operations and meet unique needs amid the pandemic. However, organizations must not lose sight of the core guidelines they need to follow when using digital visitor logs.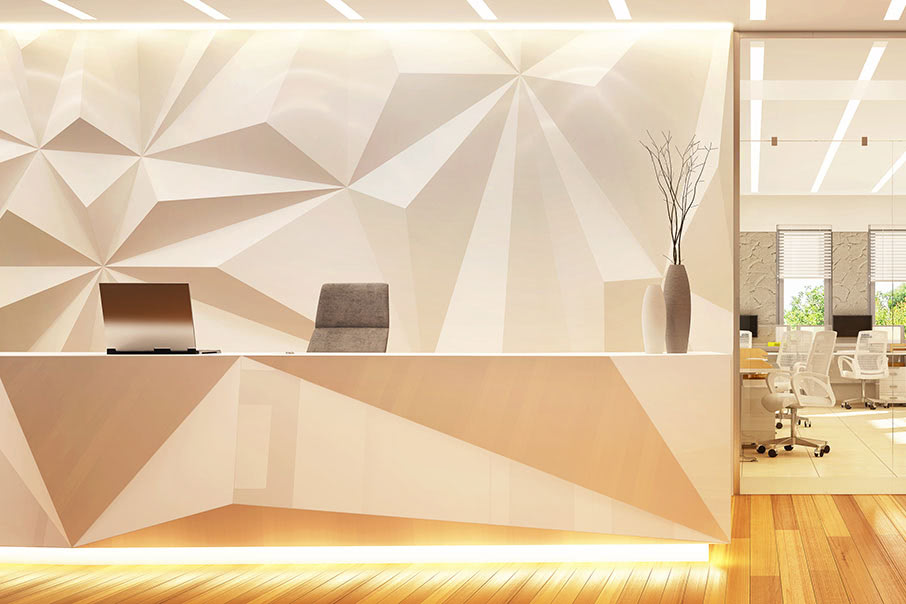 Here's how to effectively design a digital visitor log using a workplace management system.
1. Know the important details to collect
One of the most critical aspects of designing a visitor log book is identifying the type of information to collect from each building visitor. Organizations typically collect the following details for record-keeping purposes:
Name: Consider adding first and last names of the visitors. If security is high on the priority list, it may be necessary to instruct the receptionist to double-check the given name with a valid photo identification card.
Contact details: Some visitors may need to provide their contact details. This includes individuals who spend considerable time within the building, such as for interviews or on-site product presentations, since there may be a need to communicate with them in case of an emergency or for contact tracing. At the discretion of the company, visitors making deliveries may not leave any contact information.
Check-in and check-out timestamps: The visitor log book should record the date and time of the visit. This information is critical from various standpoints. The check-in and check-out times give an idea of how much time the visitor spent inside the building premises, and when or if they left, which can be particularly critical for evacuation and insurance concerns.
Purpose: Knowing the purpose of the visit and the department where the visitor is going to be are also important details in case of urgent concern. The purpose can serve as a guide on what information the VMS should require from the visitors.
COVID-19 screening: In light of the continuous surge and development of different strains of the COVID-19 virus, visitors may also need to disclose additional health information, such as recent symptoms of COVID-19 or recent travel.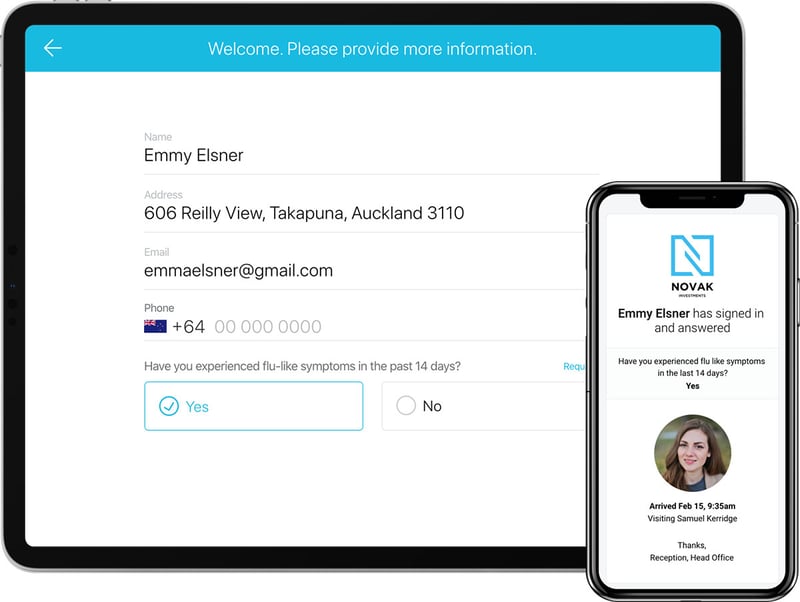 2. Consider Security of Personal Information
While collecting personal information is necessary, it must be handled securely. Organizations must ensure that visitor data will not be used other than what is intended for. Optimize the functionality of your digital visitor log to ensure the information collected from visitors remains private and compliant with government standards.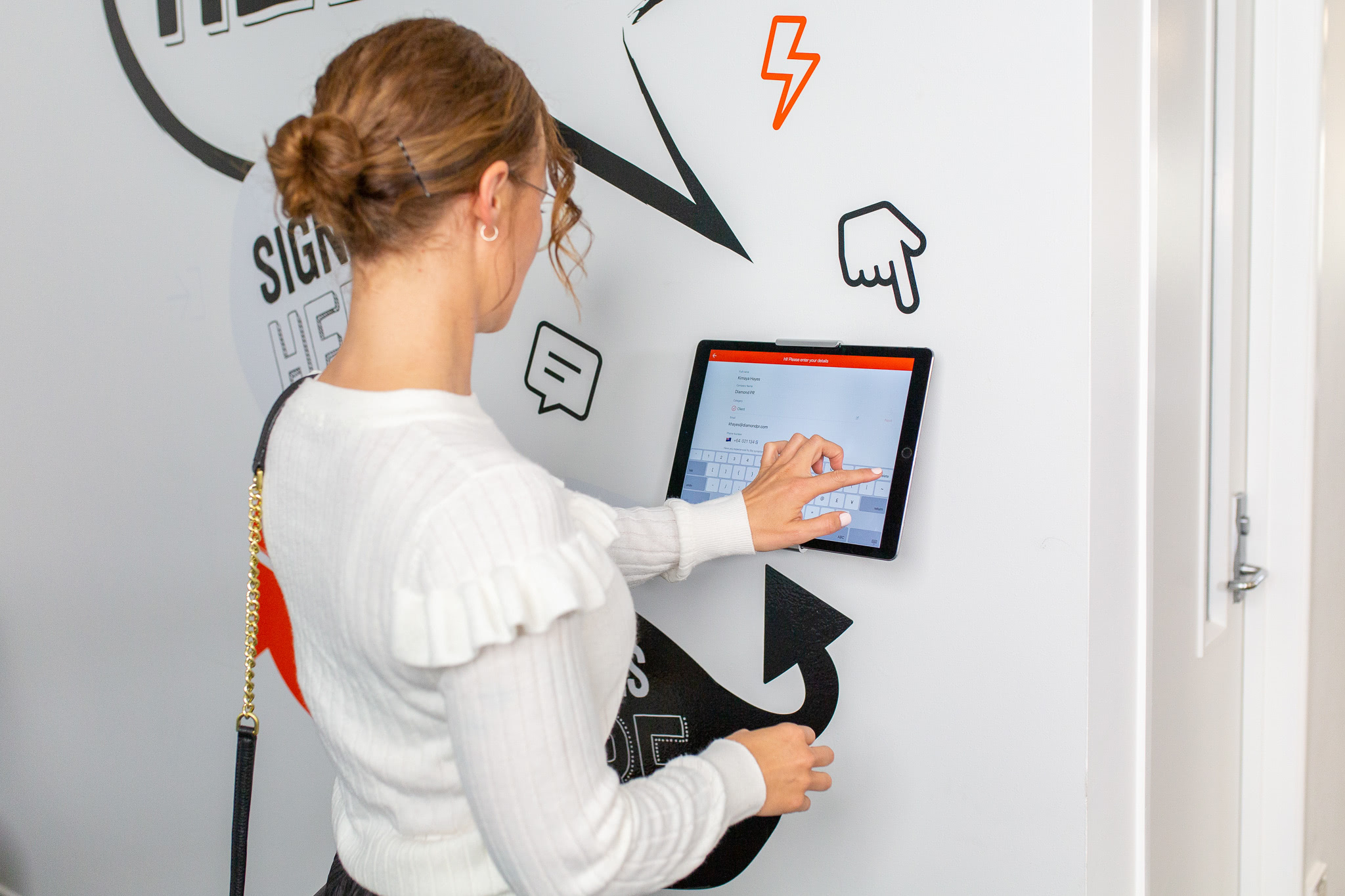 3. Prepare for an Emergency
National Fire Protection Association (NFPA) data indicates that from 2014–2018, fires accounted for 2,844 civilian deaths and 12,812 injuries in the US.
Digital visitor log systems are not only useful for monitoring the entry and exit of people from a building. They are also highly beneficial for emergencies. A VMS can be used to identify the number of people inside the building during a particular event to guide emergency response teams on how they can strategize their evacuation plan. That's why when designing a visitor management system, adding evacuation management functionality is preferred.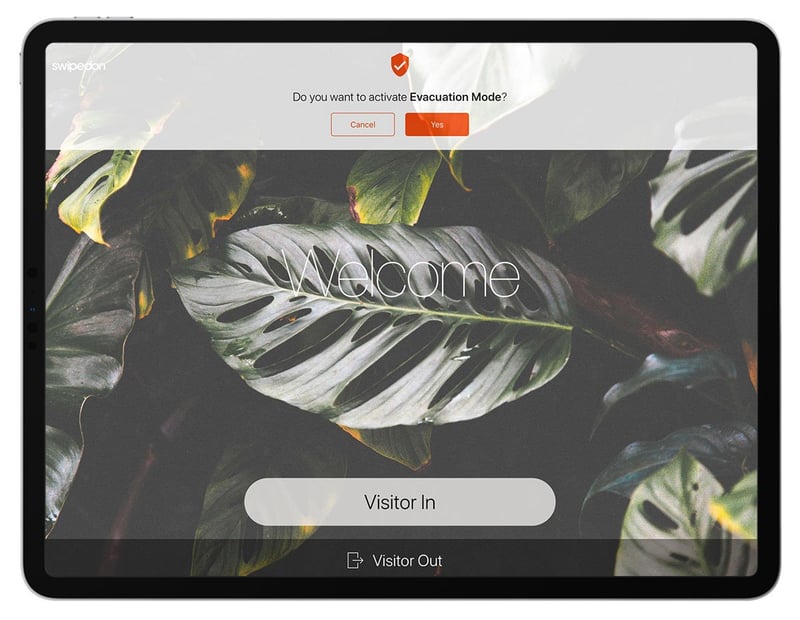 4. Optimize the Design for Branding and Functionality
Keep in mind that the VMS should reflect the company's branding. When designing a client- or customer-facing interface, take it as an opportunity to showcase what the company stands for. Consider the following:
Usability: Not all visitors are tech-savvy. Whenever possible, keep the design as user-friendly as possible. An efficient VMS should have easy-to-find tabs and buttons to increase compliance from visitors. Consider spacing for note taking. Removing unnecessary pop-ups should also be considered to increase its usability.
Branding: The user interface should be unique to the company. Personalize it by adding the brand's logo or by using the color scheme that represents the organization.
Aesthetics: Remember, the digital visitor log book is the first thing office visitors will experience when they enter the building. As such, it informs their first impression of the company. Make it as impressive as possible.

To access this tool, navigate to Settings > Welcome Screen in the admin dashboard where you can interact with the iPad easily to drag, drop, click, and fully customize the welcome screen.
5. Track Analytics
Security is indeed the main thrust of visitor management systems. However, a VMS can also be relevant for company growth. Business owners can look at visitor logs as an additional tool to come up with data-driven business decisions, such as identifying the busiest times for visitors, which can be crucial when planning for networking events, job fairs, and entertainment shows. The average length of the visit can also provide insight into the productivity of employees.
A digital visitor logbook brings a multitude of benefits to an organization. That's why its design and implementation must be carefully considered. It must be aligned with company goals and at the same time possess basic features such as collecting identifying data, factoring in security and privacy, preparing for an emergency, optimizing the branding, and tracking analytics, based on core guidelines.