How to Ensure Your Co-working Space is Running Efficiently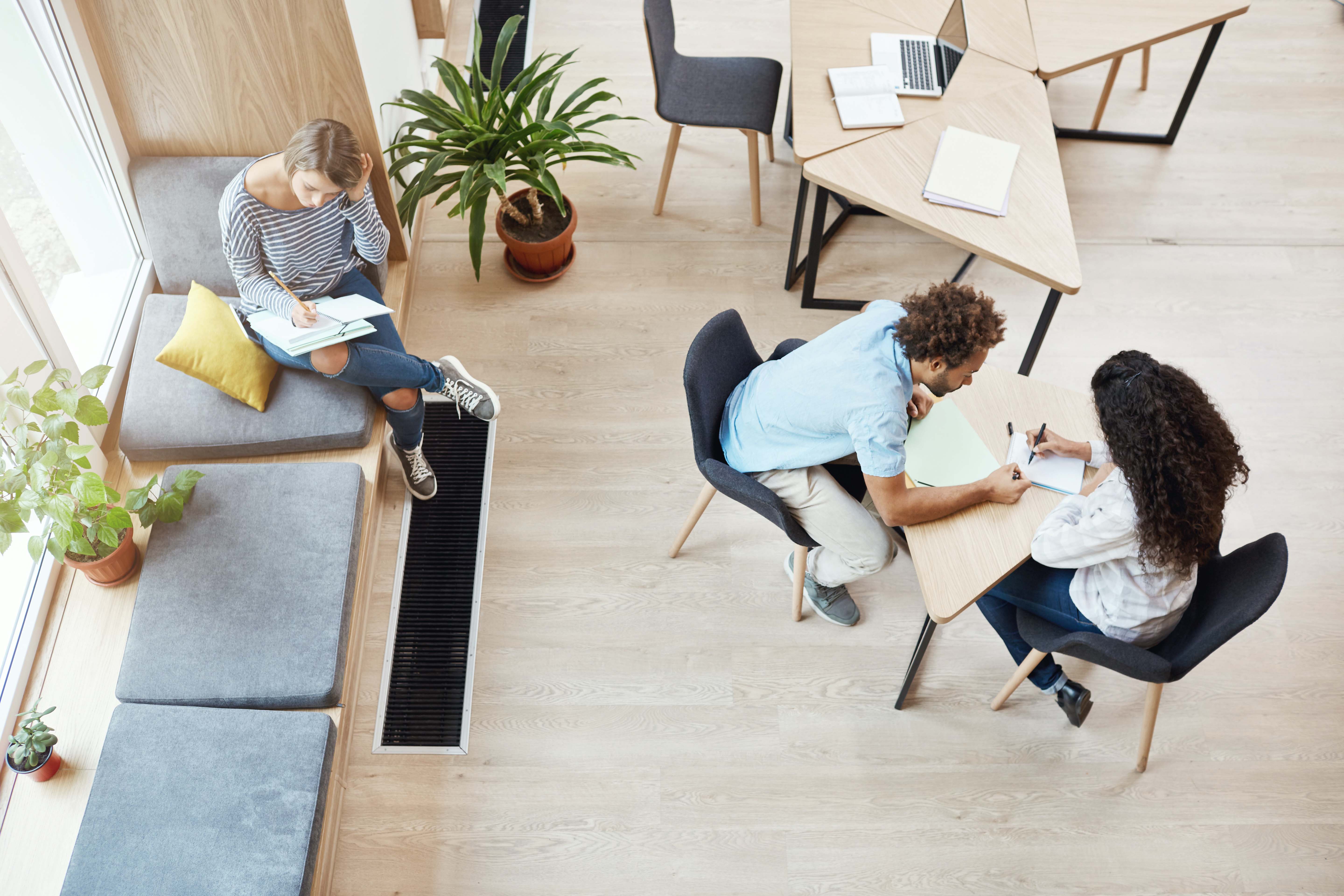 In recent years, co-working spaces have grown in popularity around the world. Frequented by both employed and self-employed individuals alike, they're excellent places to collaborate and build a sense of community.
However, despite their importance in the world of modern work, co-working spaces must contend with several challenges. With so many varying demands, operating effectively is a challenge – especially when considering how many people step foot on the premises each day.
If you're part of the management or reception team at a co-working space and are unsure how to run your premises more efficiently, we'll guide you in the right direction.
Why are co-working spaces popular?
Networking
Regardless of your industry or career choice, networking is crucial for advancing yourself or your business. While working in-office is good for collaboration and getting to know your coworkers better, it's also a good practice to form relationships with people from other lines of work.
Co-working spaces bring together people from various industries and backgrounds, making them a great place to network - especially for those who are self employed and don't have daily interaction with co-workers.
Statistics back this up, as research conducted by Small Biz Labs in 2017 showed:
Many co-working spaces also regularly host events for members to engage—increasing opportunities to get to know more people.
Saving on office costs
Despite vaccines for COVID-19 rolling out in several countries and many nations having looser restrictions, many companies have allowed employees to continue working at least part of the time remotely. As a result, many do not need as much office space as they previously did.
In some instances, using a co-working space might make more sense from a cost perspective – especially for smaller businesses. According to research by ValuePenguin, co-working spaces can work out to be cheaper overall than traditional offices in several circumstances.
Improved concentration & productivity
Working from home has several advantages, but it's not without drawbacks. Many employees and freelancers have to deal with several distractions working remotely; research from Joblist revealed the challenges of separating work and personal life while working from home. The study also identified the biggest distractions.
Workers might run into distractions in co-working spaces – such as loud conversations. However, being outside the home creates a boundary between work and personal lives and allows employees to avoid distractions.
Key challenges for co-working spaces to address
Unauthorized people on the premises
Since co-working spaces accommodate many different people day to day, effectively controlling who gets onto the premises is paramount for safety. If an unauthorized person gains access to the building, they can cause significant damage to your clients and your reputation.
Using an electronic check in system to streamline and enhance the sign in process is a great place to start. These systems can be used by a dedicated receptionist or as a standalone system if you have an un-manned reception.
Overbooking
While people can rent private offices in a co-working space, many choose to purchase memberships that allow them access to the open area without a designated desk. Numbers fluctuate daily, which makes overbooking and capacity management a potential problem.
Overbooking causes inconvenience and prevents people from completing their designated tasks for the day. For the business, it can also result in poor service and a bad reputation that can be difficult to repair.
The simple solution to overbooking is to use desk-booking software.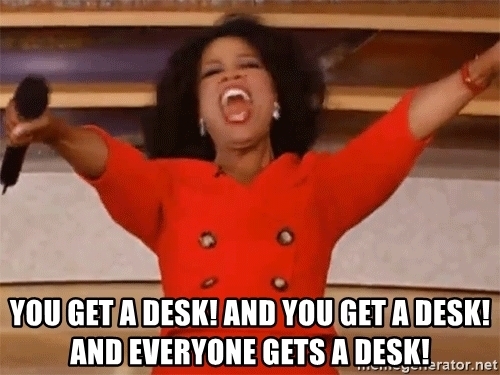 Meeting diverse expectations
The people who use shared work spaces have a diverse range of needs, and meeting all of them is tricky. Office managers need to ensure that everyone can enjoy a productive day.
Pleasing everyone at all times isn't always possible, but finding balance will ensure that the pros of using the co-working space continue to outweigh the cons.
A lack of privacy
Co-working spaces often involve hundreds of people using the same space. As a result, some fear a lack of privacy compared to the traditional office.
Office and building managers must factor privacy into their technology and workspace design to protect their clients. Secure internet access, spacing between disks, and controlled access are all important considerations.
How to improve efficiency in your co-working space
Use technology to sign people in
A simple way to run more efficiently is by upgrading systems to make use of modern technology. While more co-working spaces are implementing sign in systems, many of these still require manual work on the reception staff's end
Instead, co-working spaces should consider using a simple workspace management system where members can sign in with a standalone app or contactless QR codes. Fewer people will have to wait at the reception desk, allowing front desk staff to focus on more important tasks.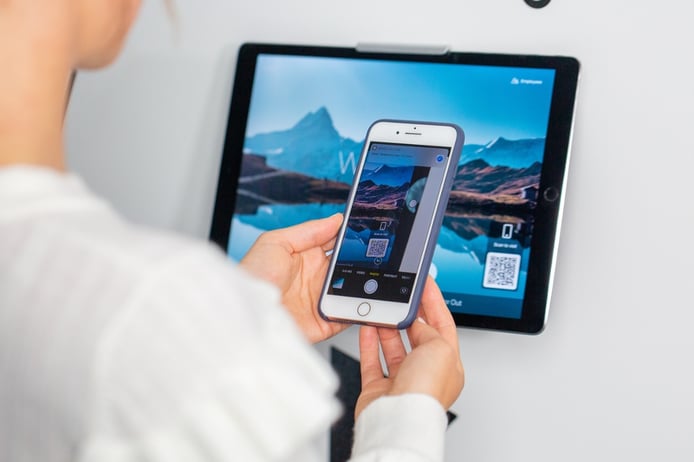 Set aside private and public spaces
While many people use co-working spaces to be around other people, it's also important that your building has private areas available. In addition to the open-plan co-working space itself, consider adding meeting rooms that can be reserved. Many co-working spaces charge an hourly fee for these meeting rooms, so they are an opportunity to increase revenue while satisfying members' needs.
Eliminate clutter with digital solutions
Co-working spaces serve people with diverse needs, but everyone is there to work. Minimize distractions and create a pleasant space by cutting back on the clutter. Try to digitize as much paperwork and manual processes as possible, and use a visitor management system for tasks like printing ID badges.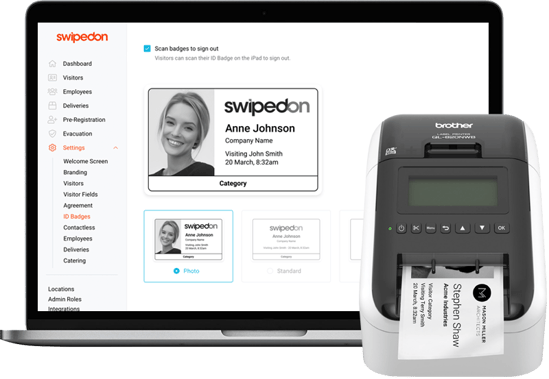 Replacing manual methods with a digital process also helps ensure that you comply with local data protection laws.
Co-working spaces are excellent places to work with the right systems in place
Co-working spaces will continue to be important in the future of work for employees and self-employed people alike. As demand grows, however, these establishments must address the challenges of operating efficiently and providing an excellent experience for those using the spaces.
Adopting technology to sign people in is one of the easiest ways co-working spaces can streamline their workflow and secure their offices. Co-working spaces can also benefit from implementing basic privacy practices.