How to Manage Remote Employees More Efficiently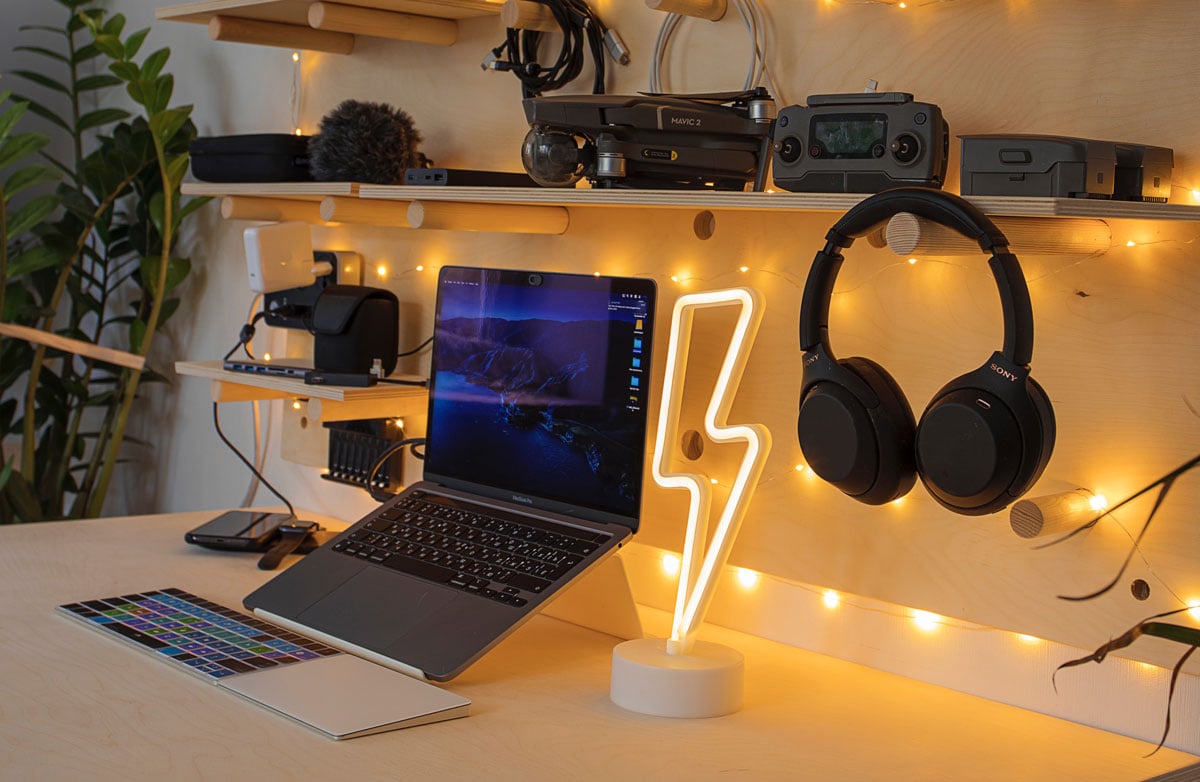 Hybrid work is here to stay. Business leaders across the globe now face the challenge of adapting the workplace operation to meet hybrid work needs. Many aspects of business are affected by the shift: equipment, office space, security and, most significantly, managing the remote workforce.
Most managers were trained to handle a traditional, on-premises workplace, so a hybrid or fully remote workforce comes with new challenges. But employers are also finding that remote work can be an efficient way to manage their resources while accommodating the needs of employees. A report by Microsoft showed that 73% of employees prefer flexible remote work - and business owners are shifting their mindset to accommodate them. The same survey indicated that 66% are considering redesigning their physical offices to embrace a hybrid workplace.
It's no secret that, here at SwipedOn, we run a flexible work model with the option of on-site or remote work for all our employees. In this article we'll share some of the biggest challenges of remote team collaboration followed by the best ways to manage and support remote and hybrid workers to gain the benefits of this working style.
Challenges of Remote Team Collaboration
Managing remote workers presents specific challenges that require unique solutions. Here are the main concerns.
1. Different Time Zones
Working with a remote team means collaborating with people who might well be on the other side of the world. Having team members in different time zones can cause delays that slow down collaborative tasks and can necessitate inconvenient meeting times. For example, setting up an 11 a.m. meeting for someone in New York requires a team member in Singapore to show up at 11 p.m. their time.
Another downside of working in different time zones is that it can cause some team members to feel isolated from the rest of the team.
2. Security Risks
Team members working in different places also brings its fair share of security risks. Employees accessing work from outside networks is a major security threat to an organization. Research has found that 88% of data breaches result from employee errors, so entrusting employees to keep their networks secure may not be a wise move.
Most of the time, employees are not aware their actions are compromising the company. They may not understand that connecting their work device to an unsecured network can give malicious actors access to sensitive information. Connections that may seem harmless, such as the free Wi-Fi in a cafe or on the subway on the way to an upcoming business meeting, may not encrypt data, which means it can be intercepted.
Insecure connections can also mean opening the network to viruses and malicious software that may lay the groundwork for data theft or loss that can massively disrupt operations.
3. Communication Gaps
The beauty of onsite working is that team members can freely interact with each other. When they have questions or need clarification, they can visit the concerned person's cubicle and chat. They can throw ideas around and collaborate with ease. With remote work, it isn't as easy. The spontaneity and nuance of face-to-face engagement are absent. For remote teams, communication must be intentional.
4. Equipment Unreliability
While technology is rapidly advancing, it still is far from perfect. There may be instances when a spotty internet connection will disrupt an important meeting or a laptop may freeze or restart.
4 Ways to Manage Remote Employees Better
Now that we've outlined some of the main challenges of managing a remote team, let's look at some solutions. The following measures can lower costs, increase productivity, and provide agility for a business during this transition.
1. Encourage Full Transparency
Remote teams may work in different time zones, but flexibility enhances collaboration. One of the best solutions is to keep everyone in the loop. Develop a culture in which everyone is aware of each other's working hours to facilitate timely communication.
Setting overlapping hours so everyone can work together during part of the day is also essential. This can be easier than employers expect because flexibility is often valued by remote employees, who prefer not to work from 9 to 5. An employee in out board helps managers and other team members know who's working (both in-office and remotely).
2. Enable Easy Access for Office Visits
One way to strengthen organizational security is by providing employees with easy access whenever they need to work in the office. For hybrid workspaces, desk booking software allows staff to easily reserve a desk or space so they can work independently or with their team. Also, worksspaces that are efficiently designed with adequate lighting, reduced clutter, and access to shared equipment enhance productivity for in-person workers.
For employers, having employees work in a safe and secure environment means there is less chance of a security breach.
3. Use Encrypted Technology and Connections
In addition to educating employees about data security, organizations must invest in encrypted technology and connections. Maintaining compliance with security standards is crucial in building trust with stakeholders.
While most businesses have encryption policies for data on their networks, not everyone realizes they must also protect data in transit between systems. This is especially critical when working with remote teams who must share proprietary data and client information—particularly those who use third-party cloud file sharing services. It's critical to choose a provider known to have robust built-in security, including the latest encryption standards.
4. Use Project Management Software
Project management software is a key element of remote collaboration for a remote or hybrid workplace. A project management tool can help managers track team productivity, communicate project details and deadlines, see work progress, and even help manage work-life balance among team members.
These tools can also help build a culture of support and encouragement because they can track and celebrate milestones.
Featured image: Photo by vadim kaipov on Unsplash
TLDR: Addressing the Challenges of a Remote and Hybrid Workplace
Workplaces are evolving quickly with technological development and workforce needs. Organizations must move forward by adapting to the demands of employees while ensuring business security and continuity. Remote and hybrid workplaces are here to stay - and in today's fast-paced world, addressing the challenges they create means making collaboration easier, productivity higher, and complex projects more manageable.
SwipeOns tools and resources can help you manage your remote teams more effectively, hit the link below to start a free trial or see more insights about managing remote work on our blog.