Getting Your Employees to Embrace a Workplace Sign In System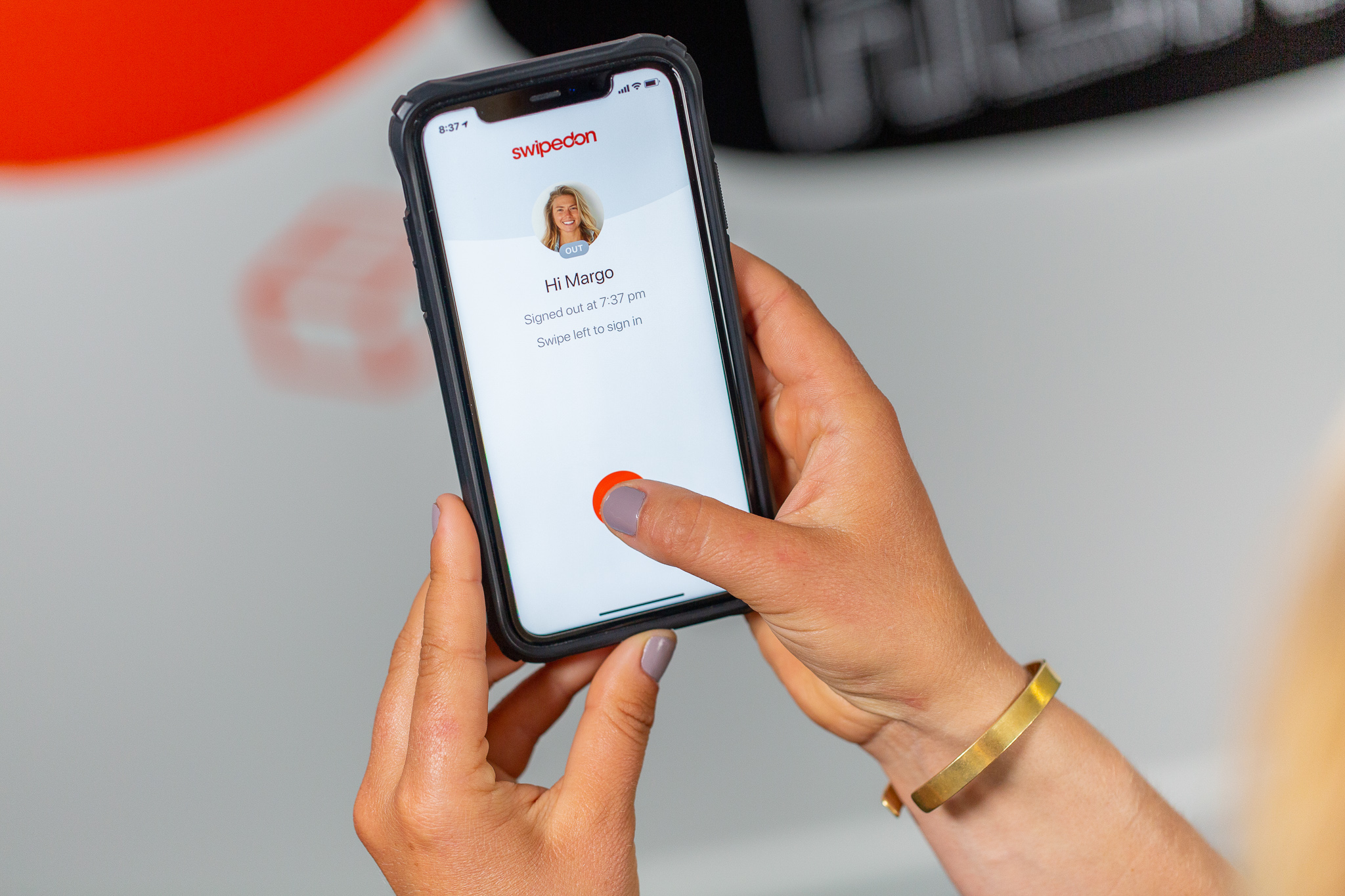 Doing something new or different can be daunting, but in the world of business, technological advances and changing business priorities often mean upgrading your processes and systems is necessary to staying ahead of the game. Often, new technology will eventually come into the fold—and taking the time to teach employees how to use these tools correctly can make all the difference.
As your business grows, outdated and manual processes fast become pain points. Shifting from signing in guests via paper books to using workplace sign-in systems is a task you can easily streamline, however, you might run into a few barriers in the process. What are the obstacles? And how can you overcome these challenges?
Let's find out.
Common issues with adopting new technology
Generational differences
In the 21st century, technology has become a crucial part of many people's lives. Naturally, having grown up in such an environment, younger people are typically more open to adopting new forms of tech and find it more intuitive.
While older generations are becoming more open to it, on the whole, they still lag behind when it comes it adopting new technology. We can look at the US as a prime example; in 2019, this research found that only 68% of boomers owned a smartphone compared to 90% of Gen Xers and 93% of millennials.
Older individuals in your workplace might be slower to use new technology because they're uncomfortable with it. It's important to provide the time and opportunity for these valued staff members to learn and become proficient with new technology-driven workflows. If they are comfortable with it, and see the value, they are more likely to use it.
Disrupting existing systems
Every time a new tool or system is introduced in the workplace, managers must remember there will always be a small period of disruption while everyone gets up to speed. Resistance or hesitation from staff members who preferred the old way of doing things can also be common.
When training your employees to use your workplace sign-in solution, allow time to address issues that will come up. Once past the initial phases, reluctant staff members should begin to enjoy the more capable tools at their disposal.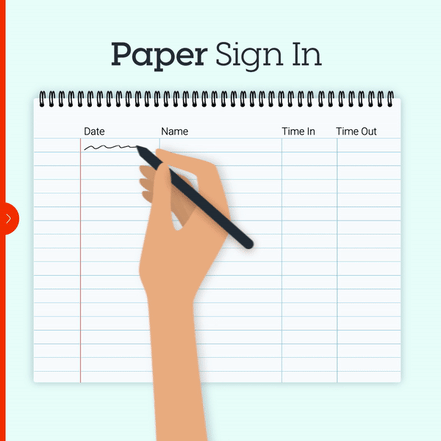 Different learning styles
It's clear that employee tech skills are a significant challenge. When teaching employees to use your office sign in software, managers must consider different learning styles. Some people retain information the first time they hear it, while others need repetition—and different methods will work for different individuals. For example, some people might learn better by watching a video, while others prefer to read a guide.
How to train your staff to use workplace sign in software
1. Send training videos
Online learning has become increasingly popular, and for good reason. Videos are often more interactive than other forms of education, such as books—and they can help people retain information easier.
Schools often report that using videos as part of training can improve the learning experience. This research discovered that 91% of participants believed that video increases student satisfaction.
After choosing your electronic sign in software, send a selection of tutorial videos in the email informing your staff. This shows them what to expect and gives them a head start learning the new system. SwipedOn has a tonne of great video resources available on our YouTube channel.
2. Offer live training
Videos are an excellent way to teach your employees how to use your workplace check in solution, but some might continue to struggle. Some employees might prefer to receive live training.
In a live training session, you can offer a brief overview of the product and walk people through how to use the tool to sign into the office, along with highlighting how they can get the most out of the new system.
Offering live training gives team members a chance to see the software in action. These sessions are also an opportunity to encourage your team to ask any questions.
3. Keep staff updated with system changes
Even with good staff training, there may still be transition challenges to adopting your new employee check in software. Although these issues may not be unavoidable, you can mitigate them by giving employees time to prepare and keeping them informed.
Once you've committed to upgrading your systems, send timely notifications so staff remains in the loop regarding what to expect and their role in successfully implementing your workplace sign in platform.
4. Emphasize why the switch is important
When switching to new digital tools, be sure to emphasize why the change is important. Of course, efficiency is a key component, but you should also talk about protecting your systems from data breaches and the importance of complying with local and international regulations.
Your staff might also have concerns regarding the privacy of their personal data, or that the new sign in software is not secure enough.
Once you've clearly communicated the benefits of your workplace sign in software—for the company overall and staff— employees may be more comfortable.
As your company grows, your systems need to evolve. Workplaces can benefit by moving manual visitor management processes to a unified employee and visitor management solution that can manage much more that just visitor sign in. Training your staff to adopt this new technology will help to ensure they are fully on board and you are reaping the benefits of workplace sign in software.
To find out how SwipedOn's workplace sign in software can help your company manage its office area better, sign up today for a free 14-day trial or talk to us.