How to Transform Your Office with Smart Workplace Management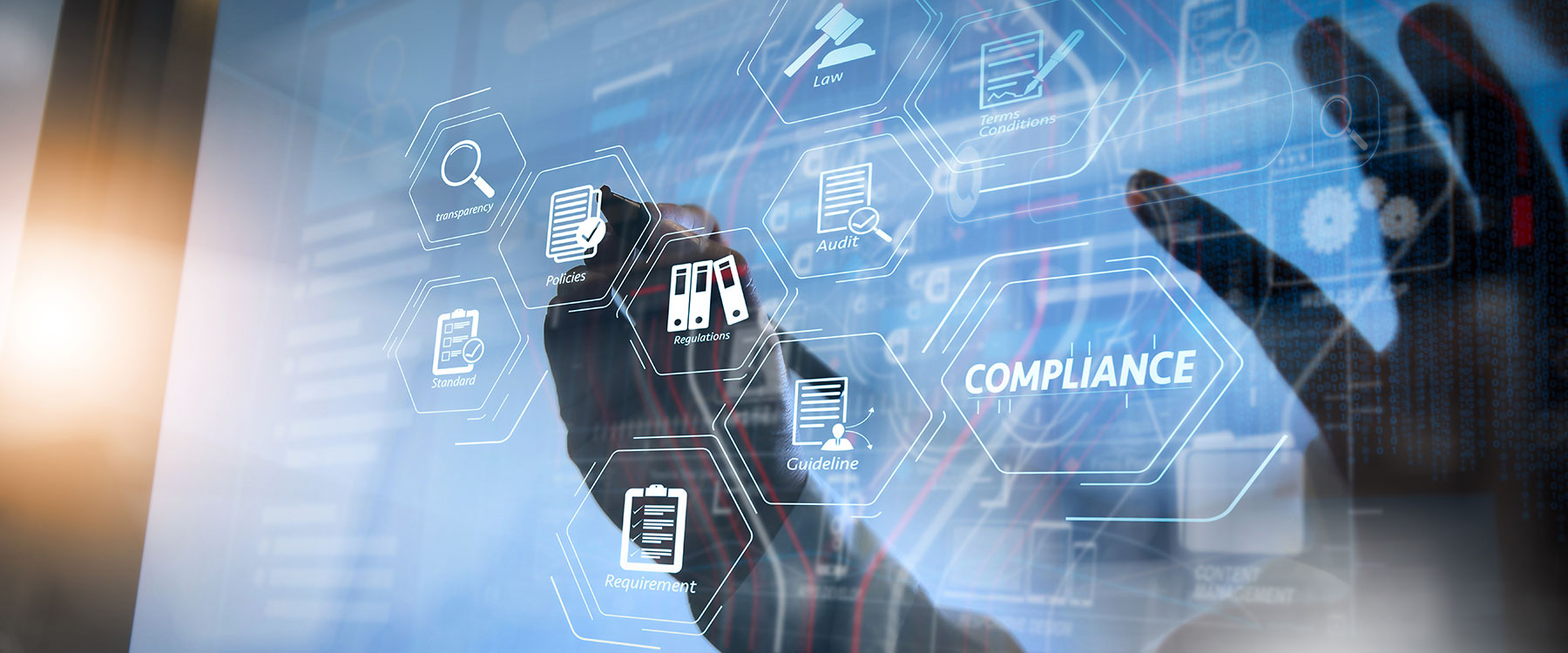 Even when the pandemic is finally over, workplaces will never be the same. Business owners and employees have now seen the necessity of being agile in the face of change, and keeping up with changes is often critical to an organization's success. In a technologically driven world, decision makers know that innovation is key to success, and one way to achieve this is to provide their employees with the right tools and resources they need to work at optimal levels.
Transforming your office into a smart workplace means more than altering the workspace layout. The approach to modernizing for a safe and efficient office should be holistic to ensure that all operations are addressed.
---
How to implement smart workplace management
---
1. Define what a Smart Workplace means to you
By definition, a smart workplace uses technology to allow workers to work safer, faster, better, and smarter. The smart workplace industry is growing and is expected to see a 13.2% CAGR by 2025, hitting $57.05 billion in market size.
The workplace is equipped with tools that promote creativity, foster diversity, and encourage engagement on all fronts. Smart workplaces use applications and software to streamline tasks. While technology may be an identifying feature of smart workplaces, it should not abandon the "human touch." The aim of implementing technological solutions should be to provide the best possible employee experience.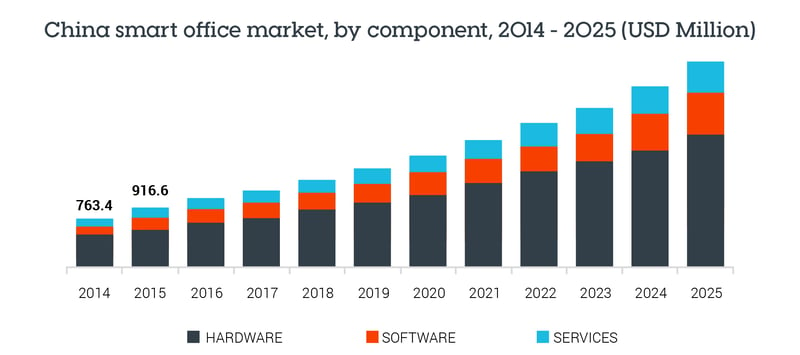 2. Understand why a Smart Workplace is Important for a Business
In many organizations, a smart workplace serves as a strategic business tool that promotes increased productivity and better operations. Digital workspaces are the future. Due to the lingering effects of the COVID-19 pandemic, many executives now see that transitioning to a smart workplace is key to survival.
"According to the Gartner 2020 Digital Workplace Survey, 68% of respondents agreed that more C-level execs have expressed involvement in the digital workplace since COVID-19," said Matt Cain of Gartner. These innovative solutions are no longer a luxury but a necessity.

For instance, an office can provide an interactive floorplan, allowing workers to identify which desks are occupied or which conference rooms are in use. Business leaders can also use sensors and beacons to accomplish repetitive tasks, giving workers the time and flexibility to focus on more valuable tasks, including business innovation and marketing.
Transitioning to a smart workplace now also helps organizations prepare for the inevitable increase in remote work. Data provided by Statista showed that as many as 44% of workers in the US will work remotely at least 5 days a week after the pandemic, compared to only 17% pre-pandemic.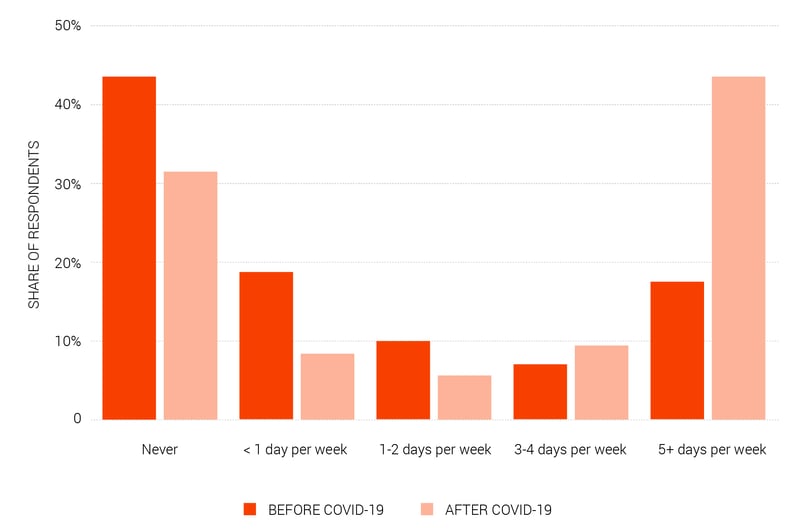 As employees start to work remotely, organizations should prepare the right tools to help elevate their business. How can they achieve this?
3. Transition seamlessly to a Smart Workplace
In order to fully transform your office to a smart workplace, you'll need to get employees and visitors on board. To do this, you'll need to make the transition as seamless as possible. Be sure to communicate process changes clearly in order to encourage employees and visitors to adopt the new procedures with ease.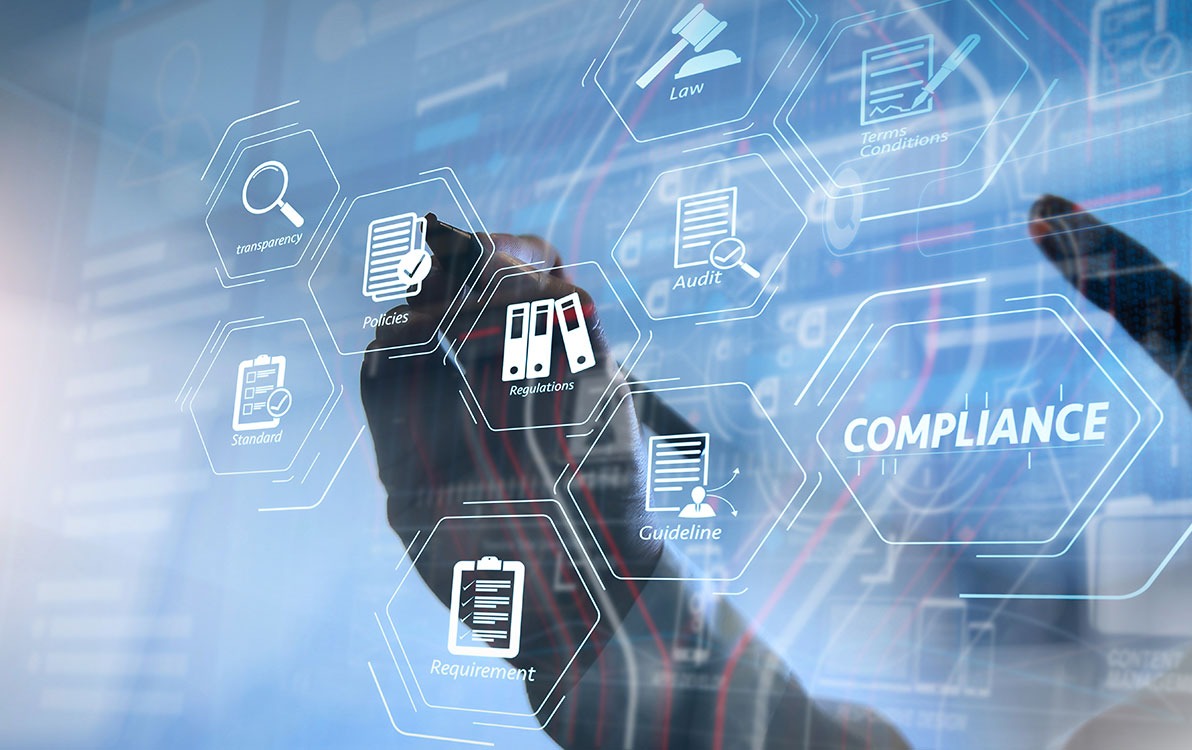 4. Discover the digital gap and usage
Before your organization can implement any applications, identification of the existing digital gap is critical. What systems are currently in use, and which of them are most effective? Suppose an office has a visitor management system to facilitate office visits. This can be assessed to determine whether it can be integrated with a contactless employee in/out system to streamline a shift to remote work. For organizations that operate a hybrid workplace model, a desk booking system is important for managing capacity in the workspace.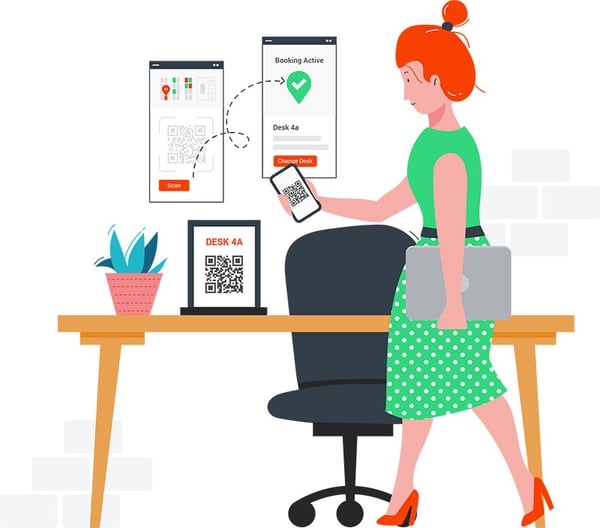 5. Set smart workplace goals
Once the needs have been identified, set goals and allocate a budget. Define the changes needed, inform all stakeholders, identify the target date of completion, and ensure the transition is amenable for all.
6. Identify implementation strategy
In planning the implementation, the IT team must be aligned on what resources are required and should be prepared to deploy the software tools chosen to facilitate a flexible and agile environment in the workplace. For employees working in various areas in the workplace, training on remote access and the proper use of beacons may be appropriate.
7. Choose the right service provider
Successful implementation of these digital innovations is only possible through the right service provider. Partner with a provider that can meet the goals. Choose one that can offer analytics and technical support from the development to implementation stages. As much as possible, work with industry leaders who will not only support you but also provide insights on the market.
SwipedOn is not only easy to implement (we'll take you from a paper visitor book to a secure digital solution in under 10 minutes) but it's intuitive, easy to use and covers both visitor and employee sign in with the added bonus of world-class technical support who are available 24 hours a day, 5 days a week.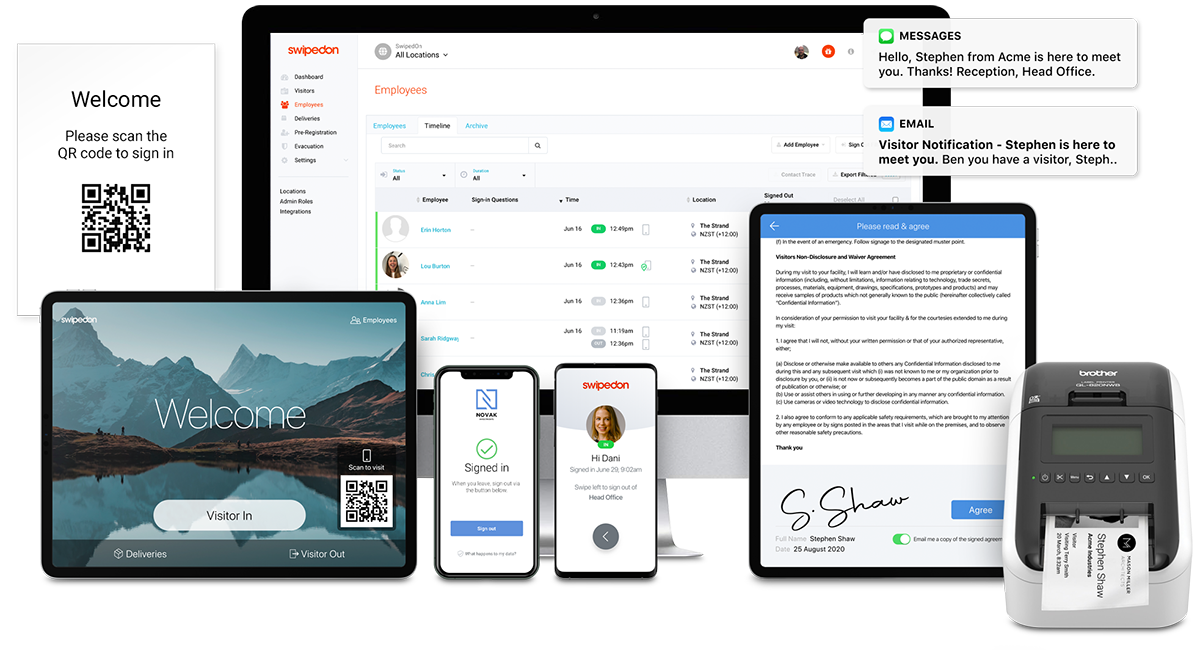 8. Assess and reassess
Assessment continues after the implementation. A smart workplace should be monitored and analyzed to ensure it is providing the expected value for the organization. Listen to stakeholders and take note of what changes should be made for further optimization.
Final thoughts on transforming workplaces with technology
Every change brought to the company should be focused on bringing value, not only for the business but for the employees. When workers are given the flexibility to leverage technology to improve their success, they become more engaged and motivated to do better.
Use technology to bring people together. For workplaces with a hybrid setup, leverage technology to maintain effective communication among workers. How can you transform your workspace into a smart one? Focus on nurturing your employees and the workplace culture to encourage the use of new technologies.