4 Key Elements To Consider for an Emergency Evacuation Plan in the Workplace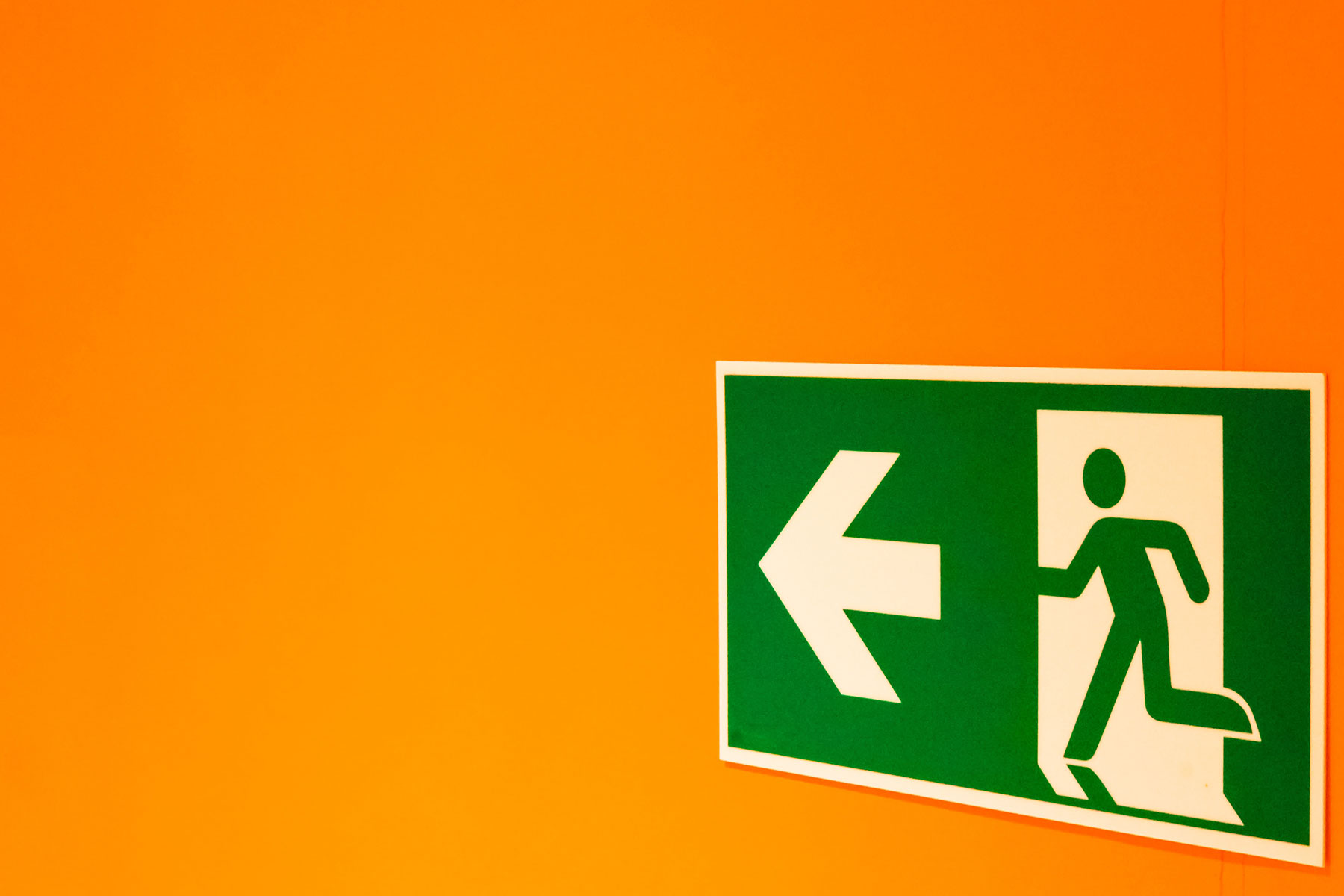 Emergencies happen every day. Unfortunately, the workplace isn't spared from these unforeseen incidents. Whether it's natural disasters like fires, earthquakes, or flooding, or a security breach that puts employees and guests on your premises at risk, it's always better to be prepared
Emergency situations invariably cause panic, and not having a plan in place will only lead to added chaos and confusion. What's even more worrying is that according to a Federal Emergency Management Agency (FEMA) survey, nearly 60 percent of American adults have not practiced what to do in a disaster.
Fortunately, workplaces are now taking a more proactive approach to managing and mitigating emergency situations in the workplace. In addition to making sure they have proper evacuation procedures, they're also leveraging technology to facilitate and implement more efficient emergency processes. Take note of these four key elements to ensure a fast and effective emergency evacuation plan.
---
4 Key elements to consider for an emergency evacuation plan in the workplace
---
1. Evacuate or Shelter: Carefully Assess the Emergency
There are numerous scenarios that can be considered an emergency situation. Not all of these situations will require evacuation. Remember, an evacuation tends to cause alarm and panic, especially if employees aren't properly informed of the reason behind the evacuation. Before evacuating, make sure that you carefully assess the need to evacuate.
Start by considering what type of emergency you're facing so you can respond appropriately to the emergency at hand while minimizing alarm.
According to OSHA (Occupational Safety and Health Administration), "A wide variety of emergencies both man-made and natural, may require a workplace to be evacuated. These emergencies include - fires, explosions, floods, earthquakes, hurricanes, tornadoes, toxic material releases, radiological and biological accidents, civil disturbances and workplace violence."
Understanding the type of structure you work in is also a big factor in this decision. Modern structures that are framed in steel are more structurally sound compared to other types of structures, for example, making it more appropriate for your employees to simply remain on the premises in some emergency scenarios such as flooding.
2. Clearly Mapped Out Evacuation Procedures
Different emergencies will require different action from employees. For example, what steps are your employees required to take once an evacuation has been confirmed as necessary? Will you require employees to gather at one location within the premises before evacuating to an exterior location? Is it safer to do it a certain way? Or would it take too much time?
To determine all these factors, consider the following:
Are the routes and exits on your premises clearly marked to indicate where people should go in case of an emergency?
Are your pathways and hallways wide enough to accommodate the volume of evacuating personnel?
Do you have an alarm system that can easily notify employees and guests of an emergency?
Are your employees familiar with the different procedures they should take for different types of emergencies?
Do you have a plan in place for personnel who remain on site after the evacuation has started?
What systems are in place to ensure that everyone is accounted for and everyone was successfully evacuated?
Do you have assigned personnel who are tasked with key duties and responsibilities such as rescue and medical tasks?
Is there a clear chain of command? Identify the people who are in charge of notifying emergency services, for example.
Does your building require specific evacuation procedures? For example, high-rise buildings are more challenging to evacuate.
What procedures are available should the incident escalate? Are you able to provide transportation for your employees? Or will they have the option to be shuttled to a different, safer location?
Make it a point to map out your evacuation process with your employees. Get them involved, even during the planning process, to understand what processes are actually feasible and can be implemented. From here, make sure your employees receive the necessary training to execute their specific duties and tasks during an emergency scenario. After developing the plan, distribute it to all employees to ensure everyone is in the loop.
3. Access to Necessary Safety Equipment
There are some emergency situations that require personnel to use special safety equipment to facilitate a safe evacuation. These can include:
Safety glasses, goggles, and face shields
Hard hats and safety shoes
Gloves
Chemical suits or hoods
Ensure that your employees know where these are located and can easily access them if needed.
4. Accounting for Visitors and Employees On-Site
In an emergency, you need to be able to account for everyone on your premises in the fastest and most efficient way possible. To do this, make sure you include these steps in your evacuation plan:
Designate assembly areas within and outside the premises where you can gather all your employees during an evacuation.
Make sure that you take a headcount once all employees are gathered in your designated areas. The right technology can ensure that you will successfully and accurately be able to account for all the employees and visitors on your premises. A centralized visitor log can ensure that personnel in charge of facilitating the evacuation have an accurate list of everyone on site.
A cloud based visitor management system is very helpful for this, especially if you are operating a hybrid workplace where you require full visibility of who is on the premises and who is working remotely. You are easily able to give admins access to visitor and employee logs from the iPad in the event of an emergency.
If there are guests or employees that are unaccounted for, take note of their last known location. If there are any employees or personnel that need to stay behind, make sure they know exactly when to abandon their task and evacuate themselves from the premises.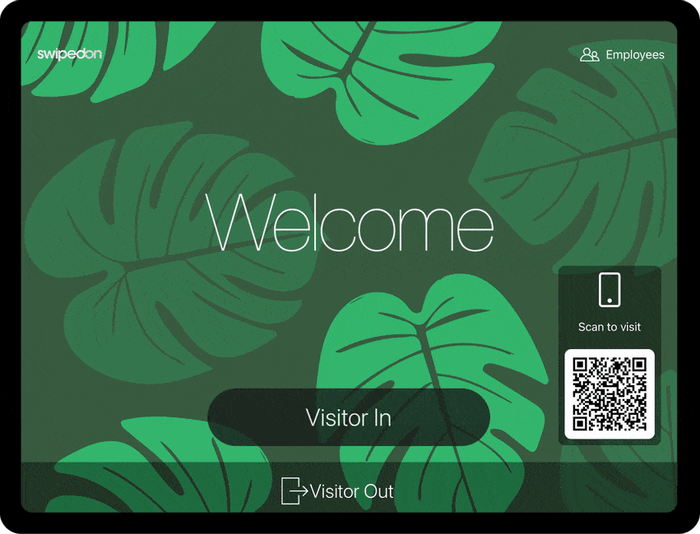 A poorly prepared evacuation plan could result in a disorganized evacuation or emergency response, which could be catastrophic in emergency situations. Without the proper procedures in place, executing your plan could result in confusion, injury, property damage, or worse. Using the right technology, such as a visitor management system, can ensure success and seamless execution of processes, as well as help ensure the safety of your employees and guests.
In this video, senior mobile developer Jason, guides you through SwipedOn's evacuation mode.
Want to see more? Subscribe to the SwipedOn YouTube channel: here
Featured Image: DDP