Brand Love at First Sight: How to Showcase Your Brand at Your Office's Reception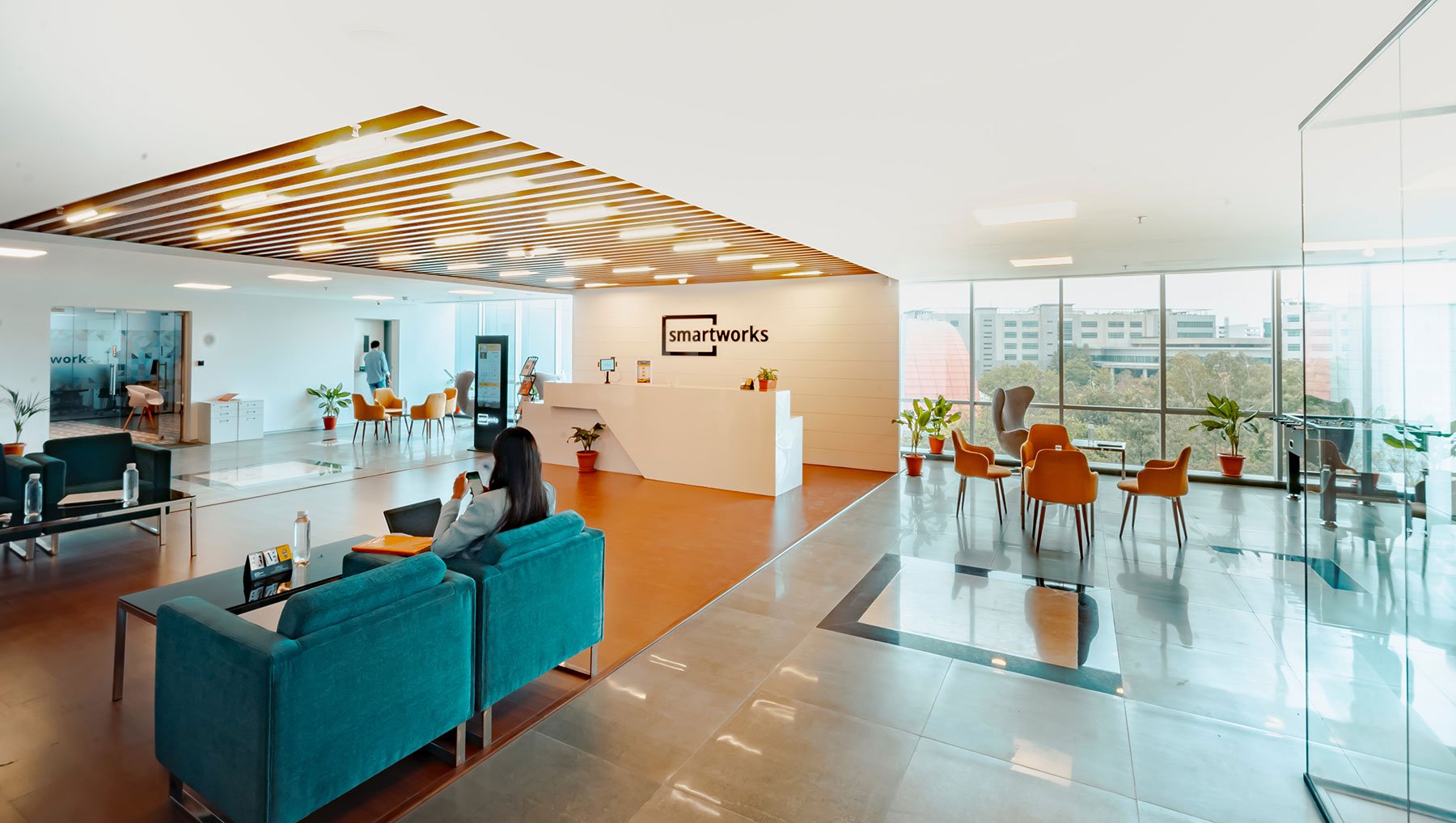 Jay Baer, the bestselling author of Now Revolution, defines branding as "the art of aligning what you want people to think about your company with what people actually do think about your company."
Meanwhile, Philip Kotler, considered as the father of modern marketing, defines a brand as "a name, term, sign symbol (or a combination of these) that identifies the maker or seller of the product."
Previously a concept that was exclusive to sales and marketing, branding has permeated every aspect of a business's day to day operations and should be embedded in an organization's very culture.
A branding opportunity that is often missed is the office reception area. One basic concept of branding is to highlight how your organization represents something unique. With this in mind, your reception area shouldn't look like a run-of-the-mill space mimicking every other reception area you've ever seen.
Here are 6 different ways to showcase your brand at your office's reception:
1. Proudly Display Your Logo
If you're like most companies, you probably spent a good chunk of money and went through several designs before settling on your logo. Your logo is the most succinct representation of what you stand for as an organization. It reveals your identity, invites customers/business partners/clients to get to know you better, distinguishes you from the competition, and fosters brand loyalty.
In fact, a study by SurveyMonkey found that for some industries, changes in the design of a company's logo significantly impacts brand trust. For instance, when law firms switch from an "icon only logo" to a "filled style logo," they register a 35% upswing in their trust rating.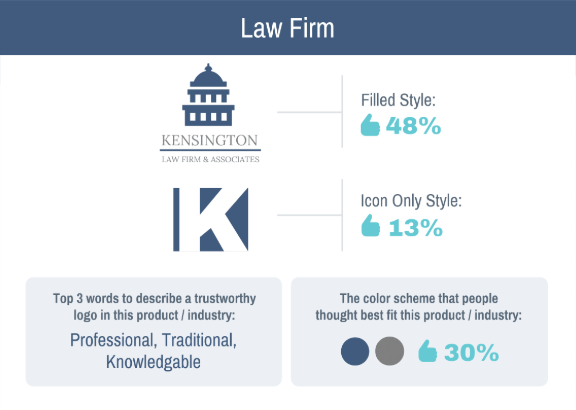 Image Source
A lot of thinking goes into the design of a logo; it's both a science and an art. It would be a shame not to display it in the first area that your visitors see.
If your office features a see-through door or entrance, a best practice is to have your logo displayed in a way that your visitors see it from outside. Make sure that your logo is large enough that it creates a presence, but not too large that it's overbearing. You can also use creative ways to showcase your logo such as backlighting and textured background, similar to how one Google office does it.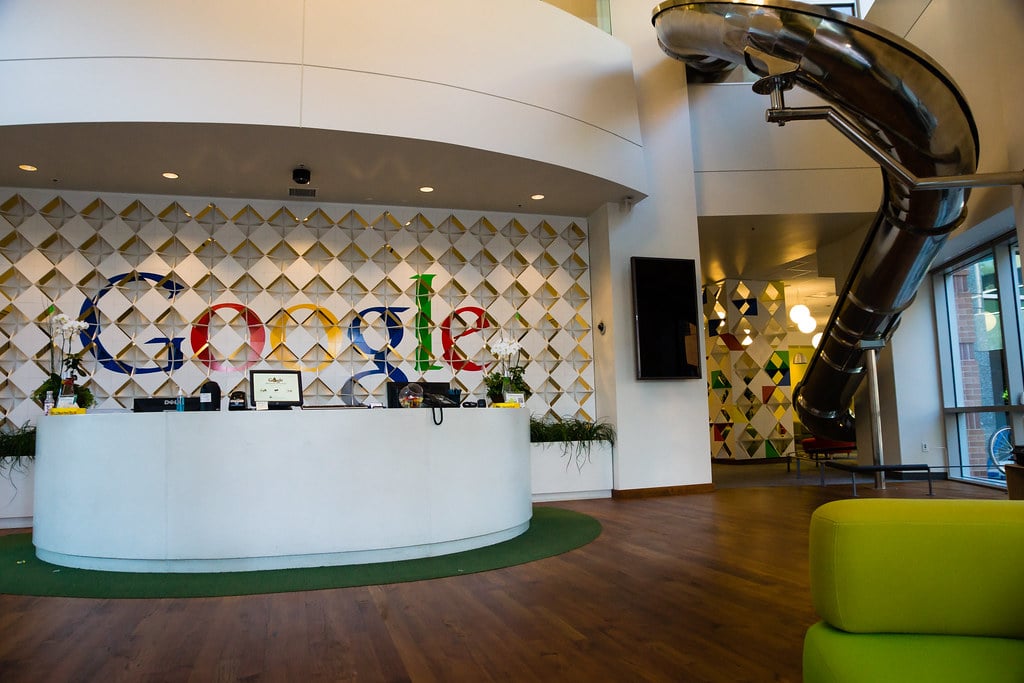 Image Source
2. Use Your Brand Colors
Matt Blatt Furniture's commercial manager Tamara Bajic explains: "The right colors, selected to reflect your brand and create a positive, reassuring ambiance, can get any interaction off to a great start, whether it's with prospective customers, suppliers, clients or patients."
Plain white walls, beige furniture, and neutral accents seem like the safest choice for your office reception. However, they don't say anything about your brand and what your organization represents. Use your company colors on major decor elements such as your walls and big pieces of furniture. If your brand colors are bold, try softening the look of your reception area with a few neutral pieces.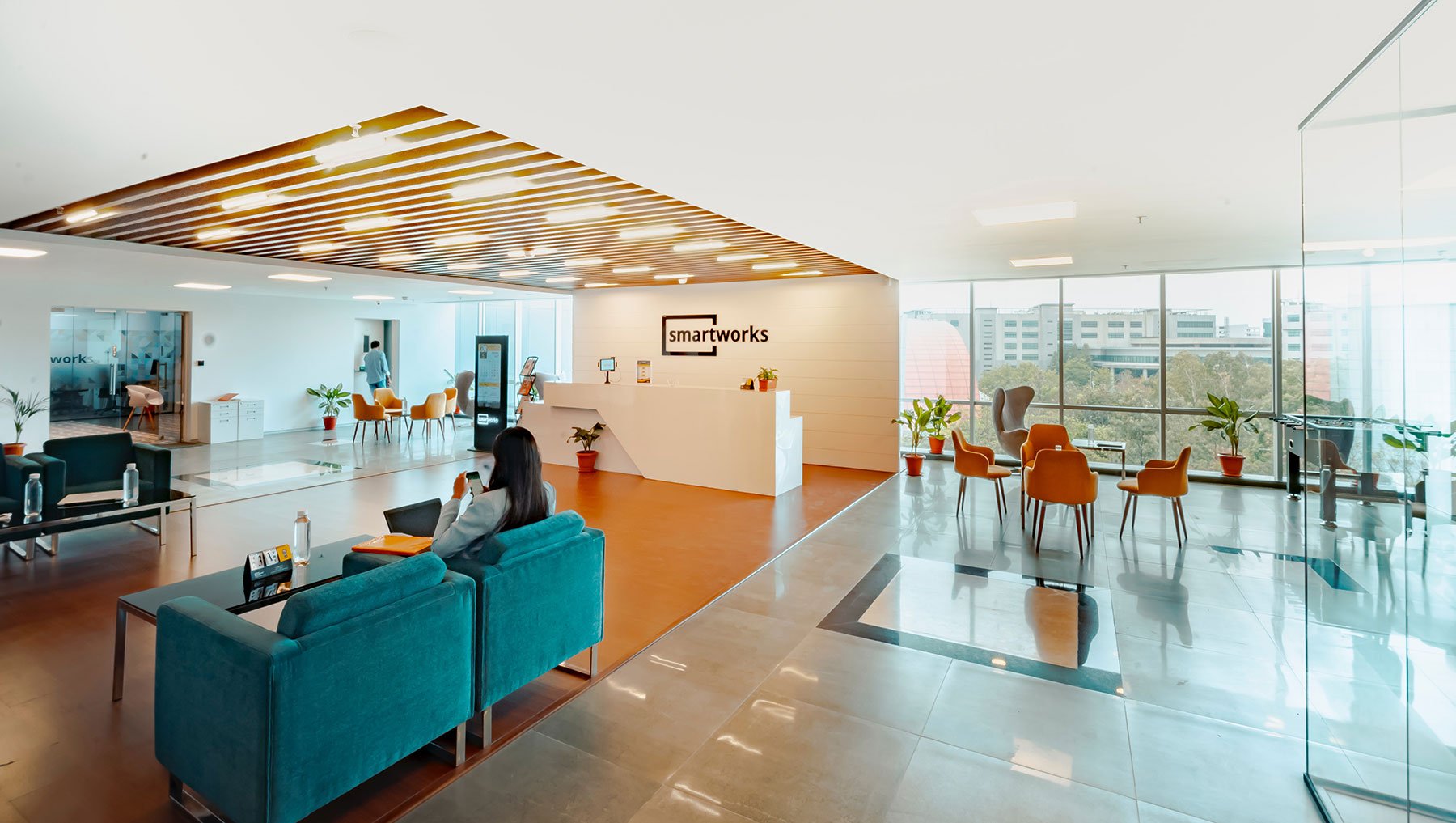 3. Use Your Brand Visuals for Your Visitor Sign-in Form
Unless being outdated is a part of your brand's identity, an old and tattered paper visitor logbook has no place in your office's reception. This is why more and more offices are upgrading to a digital visitor management system. In fact, the global visitor management systems market is expected to hit $1.18 billion in 2024, with an annual growth rate of 8.3% from 2019 to 2024.
Aside from the benefits of a more simplified and streamlined visitor registration process, a digital visitor management system can also boost your reception area branding. Take SwipedOn as an example. Our welcome interface is fully customizable so you can use your brand colors, logo, quick video presentations about your brand, and other visual branding elements that you want to use.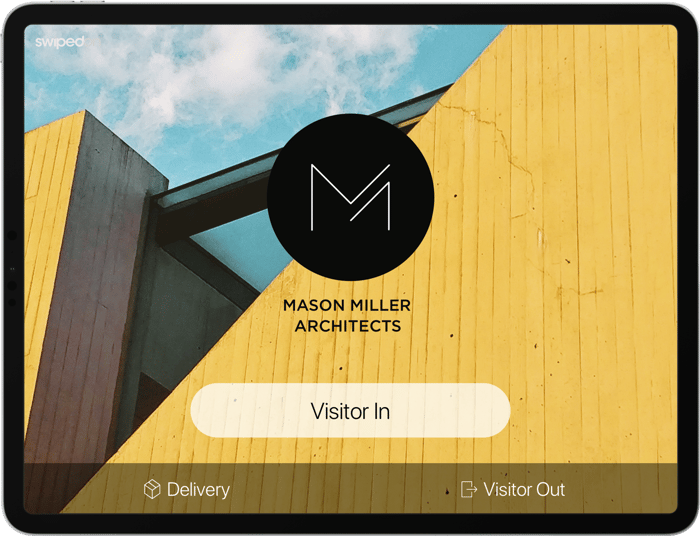 While branding is also possible using a traditional paper visitor logbook, it's not nearly as aesthetically sophisticated. Additionally, in general, logbooks are impractical and inconvenient as branding tools. A digital visitor management system makes branding the visitor sign-in experience easy and convenient.
4. Brand Your Visitor Badge
Another benefit of using a digital visitor management system is being able to print out fully-branded visitor badges. You likely brand your employee ID cards, so why not brand your visitor badges as well?
Using branded visitor badges not only looks good, but also strengthens your workplace security.
The visitor badge is part of an easy, contactless visitor sign in process using a visitor management system.
Your visitors can easily identify individuals who are legitimate visitors in your office because they see your logo, the visitor's photo, and other information you decide to include in your visitor badges.
It also adds a touch of personalization to the entire visitor experience. When visitors receive a fully-branded badge, it reinforces your brand messages, communicates how proud you are of your brand, and adds personalization to an otherwise mundane aspect of the visitor experience.
5. Showcase Your Products
In the same way that store display windows draw customers inside a retail space, displaying your products in your reception area brings your brand closer to your business partners, clients, suppliers, and even future employees.
If you have physical products, the easiest and simplest way to showcase them in your reception area is by putting them inside display cabinets. If you want to add an element of interactivity, you can set up an "experience corner" where visitors can try out your products while waiting for the employee they're meeting with. If you don't have a physical product or if you sell services, try showcasing your offerings in other ways such as video presentations and marketing collaterals.
6. Don't Forget Lighting
According to Singapore-based designer and HGTV host Nikki Hunt: "Good lighting, is like fairy dust- if you sprinkle it the right way and just the right amount– you can create magic and give a room a whole new dimension."
Lighting can help create a certain type of mood and evoke a feeling among your office visitors, which helps tell your brand story. For example, if you're a wellness company that promotes relaxation, soft lighting reinforces a state of calmness. If you're a high-end fashion brand, using elegant light fixtures enhances an environment of sophistication.
Just make sure your lighting, design, and branding doesn't compromise functionality. Your choices should still enable your front desk staff to perform their work and not cause discomfort among visitors.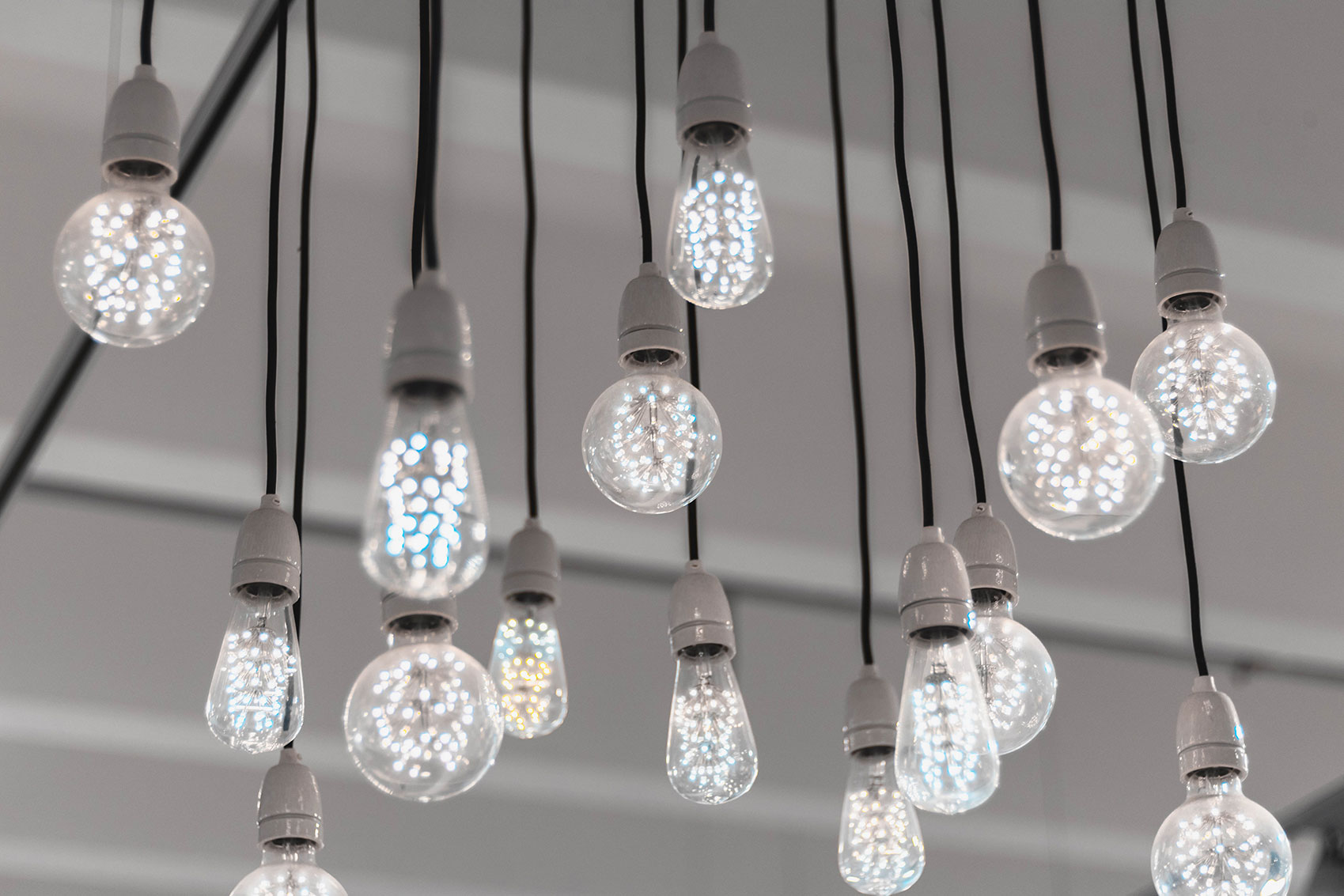 Turning Your Front Office into a Powerful Branding Hub
Your entire workplace, including your reception area, should represent the ethos and DNA of your brand. This sends a powerful message and creates a good first impression, which has been proven to be a key to any successful business transaction. Branding your office's reception area immediately immerses visitors in your brand and contributes to a more positive visitor experience.
Workplace reception branding is a function of many things, including your choice of a visitor management system. SwipedOn's fully customizable interface and visitor badge features are a great place to start if you want to incorporate more branding into your reception area. To learn more, drop us a note and take our visitor management system for a free 14-day trial.