In a rapidly changing world, new visitor management challenges naturally arise and keeping your employees safe during a pandemic can feel like an overwhelming scenario. One way to ensure their safety is to know exactly who is entering and exiting your business, including all employees, plus making the process of doing so contactless as a preventative measure.
In SwipedOn's latest product update we've gone contactless. Plus you now have the option to ask your employees simple yes/no questions during the employee sign in, using the new employee screening option.
Contactless sign in
You now have the option to offer contactless sign in for your visitors. Simply enable the QR code under settings > contactless settings in the web dashboard, and you'll see a QR code appear on the sign in screen of your iPad.
If visitors choose to use contactless sign in, they will be required to scan the QR code using the camera on their mobile device before completing the sign in process via their mobile device. Learn more
---
In this video, SwipedOn mobile developer Jas guides you through contactless sign in.
Want to see more? Subscribe to the SwipedOn YouTube channel: here
---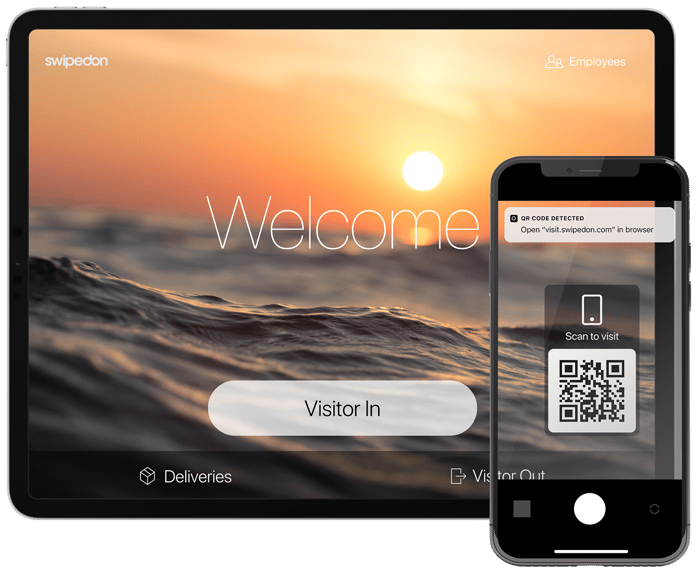 Employee screening questions
The brand new employee screening feature is very similar to visitor screening. Enable the feature and set up your custom questions in the web dashboard under 'Employee Settings' by the admins.
Text and yes/no questions can be created and can be marked as required for sign in or left as optional. When an employee signs in using the top right 'Employees' button on the iPad, a new screen displays the employee screening questions before the employee can continue to sign in.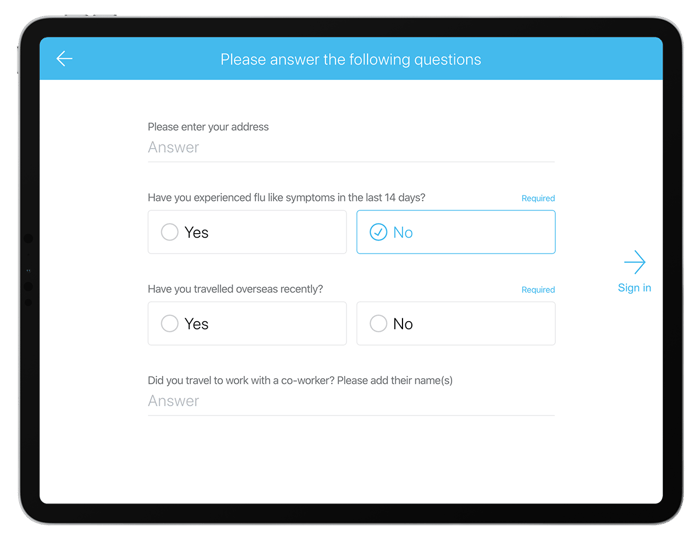 This feature is also available on SwipedOn Pocket, the smartphone app for employees. Learn more about SwipedOn Pocket in the video below.
Want to see more? Subscribe to the SwipedOn YouTube channel: here
More from contactless sign in for the workplace, on the blog
Introducing SwipedOn Pocket; the smartphone app for your employees
Contactless Sign In: A Hygienic Way to Register Employees & Visitors in the Workplace
4 Touchless Technologies to Increase Safety at Your Workplace
How Visitor Management Systems Can Reduce Visitor Exposure to COVID-19