Why Employees Will Love Using a Digital Visitor Management System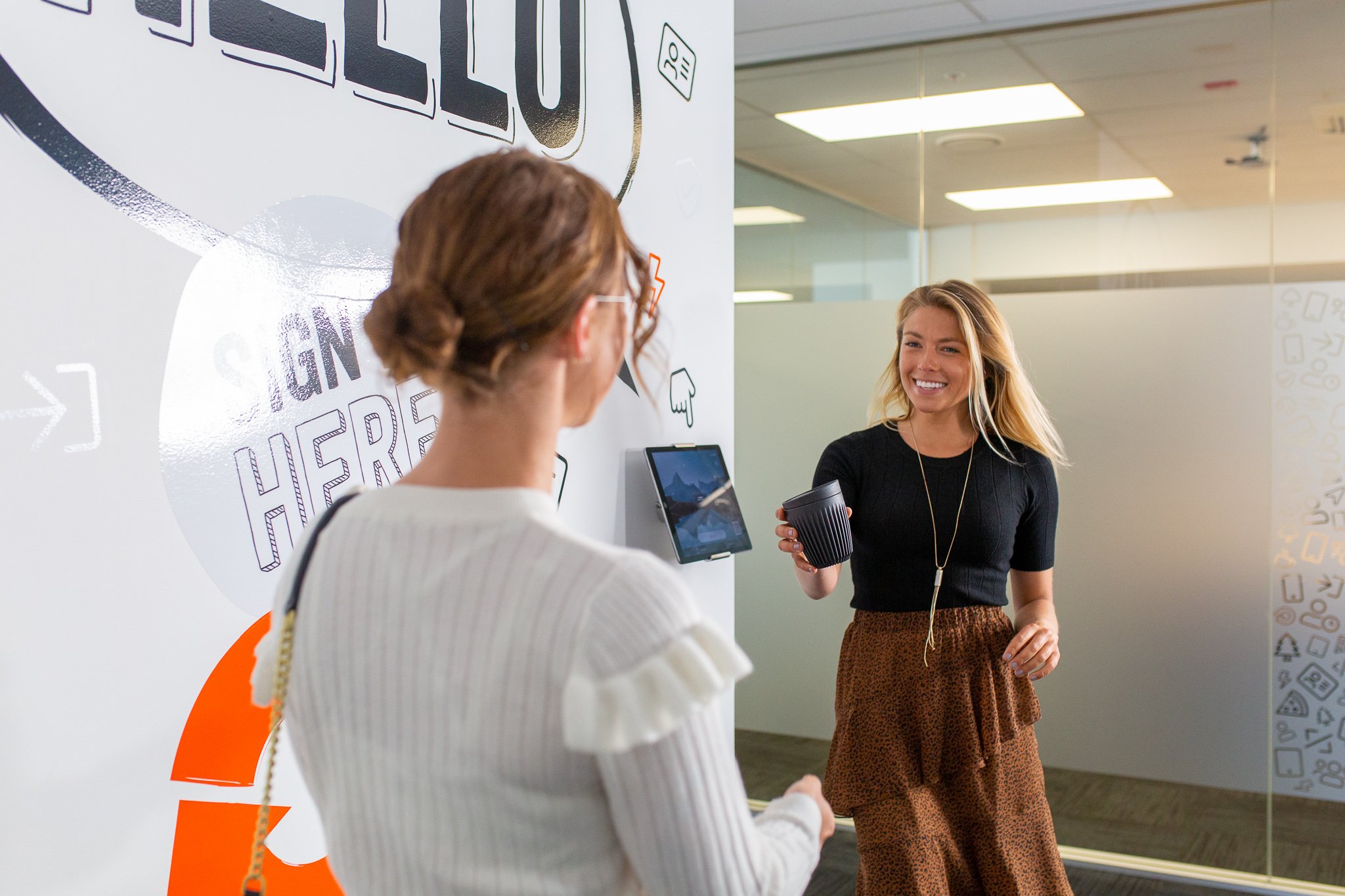 As a business owner, I like to be as efficient as possible while also ensuring workplace premises and processes are secure. Managing the flow of visitors into and out of the premises is just as important as keeping track of employees' hours and ensuring they're getting paid correctly.
Digital visitor management software can help do all three things at once; secure processes, welcome visitors and keep track of employee movements for safety and admin purposes. All in one place.
Why Employees Will Love Visitor Management Systems
Here are some reasons it's a good idea to invest in a digital visitor management system.
No Interruptions
A digital visitor management system will ensure your front desk team is not interrupted by visitors. With a digital visitor management system, it's simple to keep track of the people who visit your office, and whom they've come to see, which means there's no need for paper forms or other paperwork - it's all in one place!
Avoid Awkward Interactions
A study found that Americans spend about 37 billion hours annually waiting in line. The same study found that wait time estimate, self-check-ins and form completion are critical in improving the wait time experience. All these features can be integrated into a workspace management system, easing the arrival of all visitors to your building so there are no lines, and freeing front desk staff to engage in more meaningful ways.
Using a digital workspace management tool, employees know who their clients are and what they need before they arrive. This helps them be prepared to answer questions, handle challenges, and provide a better experience.
Spend Time on Work, Not Visitors
When employees are at work, it's natural to want to focus on their tasks. Repeatedly leaving their desk to check if a visitor has arrived interferes with concentration and wastes time. A visitor management system will let staff know when their client is waiting, so they can stay on task.
Keep Everyone Safe
A digital visitor management system can help to keep everyone safe with security features like biometric authentication, controlling access to restricted areas, and knowing the location of visitors within your building or property.
Employees concerned about health measures will be reassured to find that the visitor management system can help ensure a safe environment by having entrants answer screening questions - and it has contact tracing capabilities as well.
In the event of an emergency evacuation, your cloud-based workspace management system can also help you locate everyone and ensure they left the building safely.
Improves check-ins and check-outs
With a digital visitor management system, your business can also avoid the need for manual sign-in processes or handing out badges. Visitors can sign in with their device, and all interactions will be stored in the system.
They're also great for nailing that first impression!
Easier Workspace Management
A visitor management system allows employees to perform their jobs more efficiently. They can update schedules, add or remove events, and make other tweaks without calling every employee individually. All of this information is easily accessible from one place. With everyone having access to a centralized system, everyone feels like part of a team working toward common goals together.
Better Data Protection
One of the key benefits of a visitor management system is better data protection. Your employees and their visitors' information is encrypted and stored in a secure cloud. This data is only accessible to authorized users who have been assigned access rights to view this information.
Controlling access to and throughout the premises also ensures data security through controlling physical access to conversations, computers, and filing systems.
In the first quarter of 2022, the US recorded 817 incidents of comrompised data. You don't want your company to become a victim of data theft since it can harm your reputation and lead to hefty fines.
Streamline Your Business With a Digital Visitor Management System
A digital visitor management system will provide your company with several benefits. From improved wait times to better data protection and control of access, it will help you create a more efficient and secure workspace, improve customer service, and enhance employee productivity.
As our world becomes more digital, we have to be willing to adapt by using tools to help us get more done. With the right system, you'll have the peace of mind to focus on what matters most - your employees and their performance.
Ready to learn how SwipedOn can help you make your employees happy? Try SwipedOn today.