The Changing Role Of Visitor Management In The Office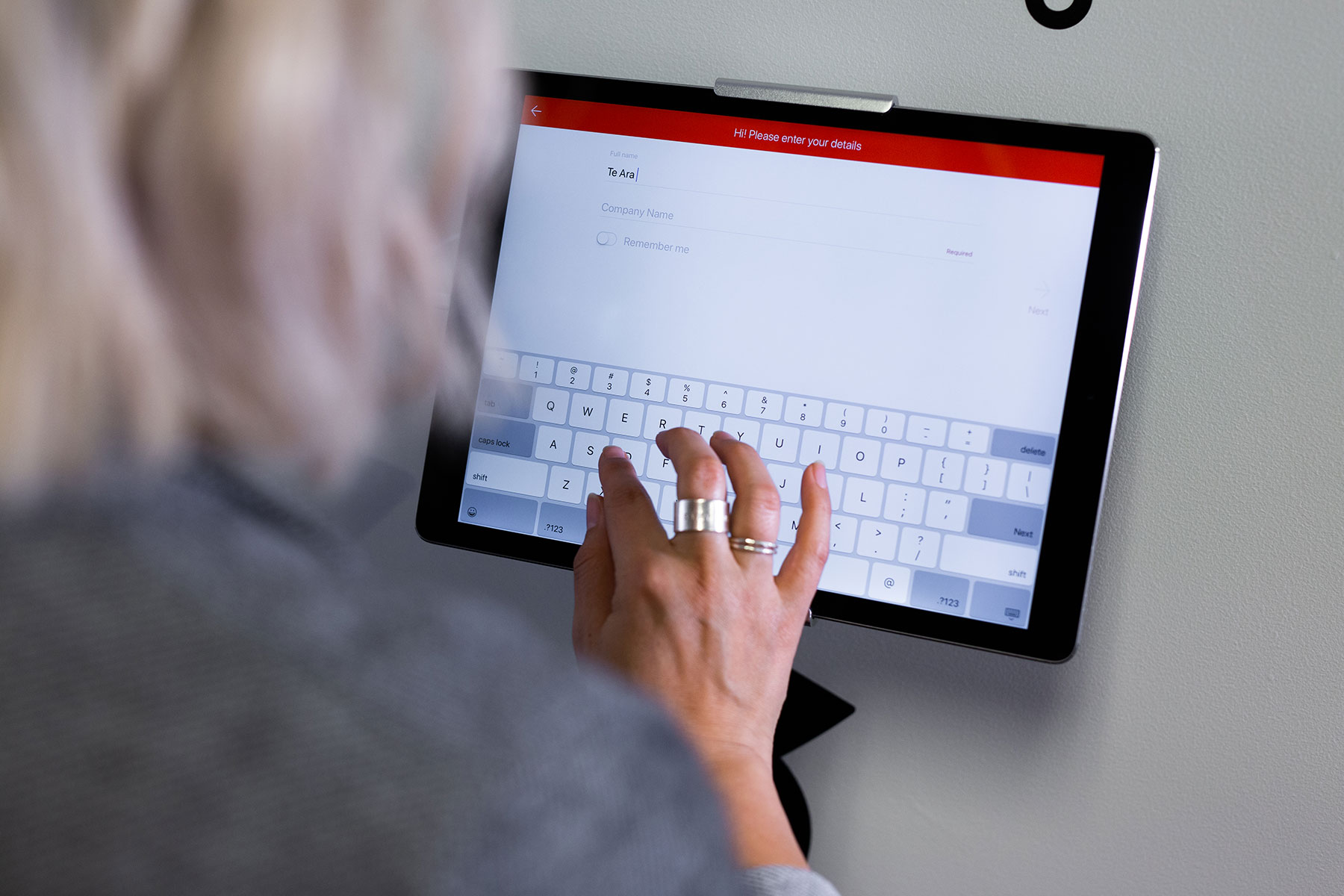 The visitor experience; is it something we ever really thought about ten years ago? It was a case of signing in physically with a pen, delivering a scribbled Post-It to the employee being visited and leaving the visitor on a couch that was probably built for style over comfort. Fast forward to the present day, and finally that paper visitor book has caught up with the digital age. Offering a simple touchscreen solution, the visitor management system (VMS) is rapidly becoming the first point of access to your business or workspace.
Not only that, but you'll simultaneously tackle General Data Protection Regulation (GDPR), propel your workplace and its employees into a streamlined environment, make a great first impression for visitors and, let's face it, you're going paperless so you can add 'saving the planet' to that list of pros.
It's also important to understand where we're at in the visitor management journey and what it means for you and your business.
In this article, we'll explore how the visitor management system has developed in the last decade and how it's set to evolve in the future.
Plus we've included a really simple step by step guide to VMS and the essential facts about GDPR in your region.
Digital First
Forget asking your visitor to fill in all their details in that paper log book; it's a lovely sentiment but in a world where digital is first and everything else is second, it looks as though you just didn't get the memo on the digital sign in system that's sweeping workspaces globally.
So it makes sense that the visitor book will follow suit in a digital first world. Over the last decade we've seen logbooks replaced with iPads to streamline the sign-in process and securely store information that could be deemed sensitive. It wasn't until recently, however, that we've really seen traction on this new approach to the visitor log book. Investing in the customer experience to create first impressions that last and ensure businesses can keep private data stored securely to comply with GDPR in their region has meant that visitor management system is fast becoming an integral part of building the digital workspace and visitor experience.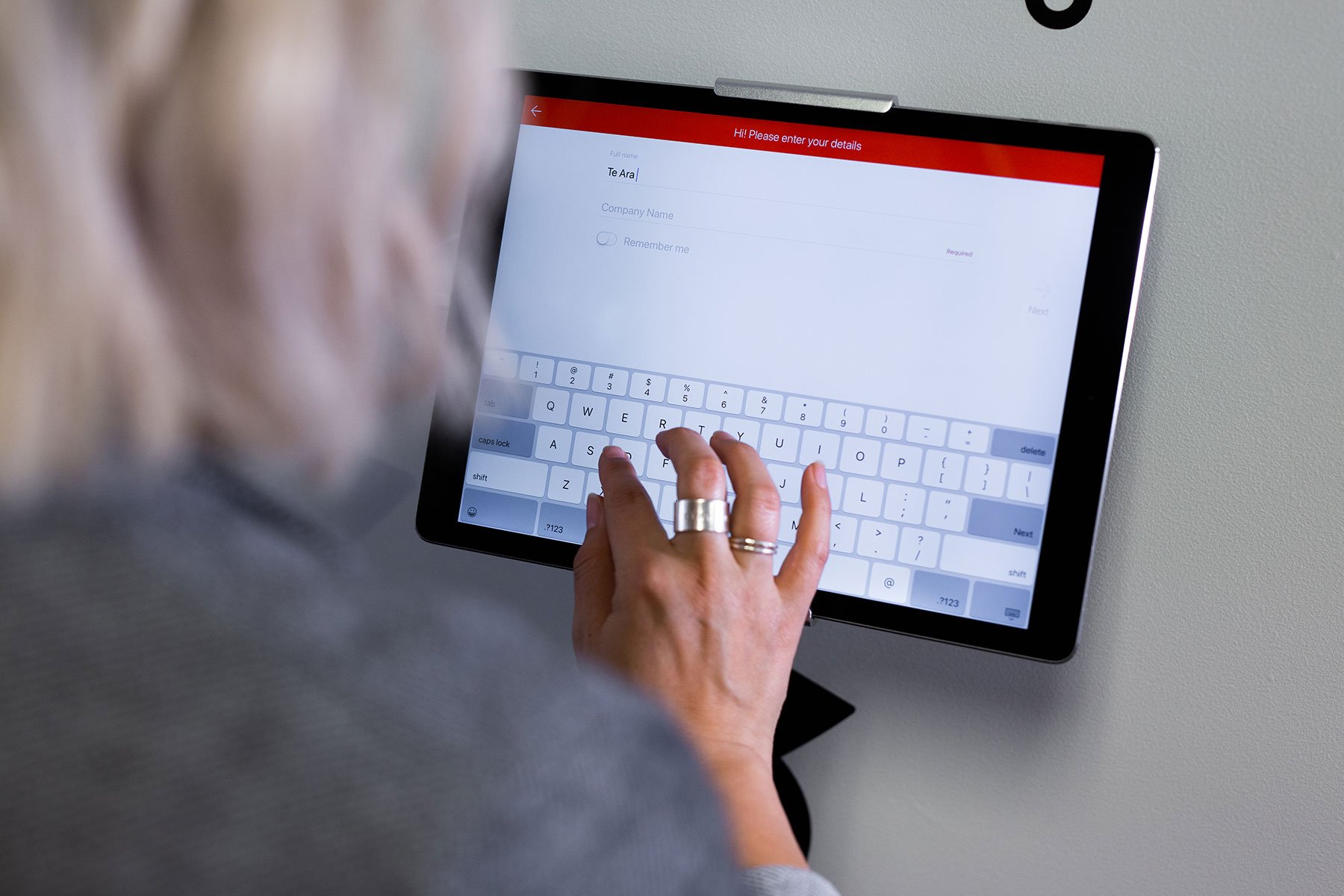 A Step by Step Guide to a VMS
A digital visitor management system (aka visitor pass software) is sure to streamline this process for visitors and employees alike using cloud-based technology. A VMS allows visitors to simply log-in to a physical space using an iPad, and the system then securely stores this information into the cloud. This delivers numerous benefits to your overall visitor management process, including the following:
Increased productivity and efficiency among reception staff because they don't need to worry about leaving their desks in order to attend to their other duties. With a visitor management system in place, guests can log-in and get their visitor badges in a breeze, while your reception staff focus on their core duties.
Improved document control because all of your files are stored in a central location. This resolves common conflicts associated with file changes as well as back and forth emails with attachments from one user to another.
Enhanced competitiveness with bigger businesses as it allows even small businesses to act faster than their big well-established competitors through an enterprise-class technology. Small businesses can run with the big boys while remaining lean and nimble with their expenses.
Sustained environmentally friendly solutions to avoid leaving behind oversized carbon footprints. This eliminates the use of paper in your visitor management transactions; thus, helping protect the environment.
Let's Talk GDPR
The USA, UK, Canada and New Zealand have strict rules and regulations in terms of visitor management systems. Utilising a digital VMS, the information entered into the system by the visitor will be stored in the cloud. This ensures no unauthorised person will be able to view this information, which is not possible via a traditional logbook system. The following points provide a quick reference for you to determine the GDPR regulations and its relation to Visitor Management Systems per region.
Goods entering the US are carefully monitored through the Customs-Trade Partnership Against Terrorism (C-TPAT). This requires a secured visitor database record, ID badge issuance, and visitor photo capture mechanism to be included in your visitor management system.
"Due Diligence" is to be strictly followed in all offices as per requirement of the Canadian Centre for Occupational Health and Safety. This means ensuring all people in the workplace including visitors, students, contractors, volunteers, and interns to be properly checked in and checked out of their premises.
Aside from the General Data Protection Regulation that affects the most well-known law in the UK, the Health and Safety at Work etc. Act 1974 also legally obligates businesses to ensure the health, safety, and welfare of people who are not in their employment but could be affected by business activities. Thus, the need to make all the visitors aware of the risks that they may be exposed while inside office premises, as well as the guidelines they can follow to ensure their safety and security.
Australia, with its Workplace Health and Safety (WHS) Act 2011, also joins these countries in outlining the legal responsibilities of business owners when implementing health and safety practices in their workplaces. If conducting business down under, your company must ensure the protection of employees, contractors, volunteers, visitors, customers, or the public from health and safety problems.
The Health and Safety at Work Act 2015 of New Zealand shares the principles of these five nations via a guiding principle that gives the highest level of protection from workplace health and safety risks.
GDPR - The Essential Facts
With the increased demand for data security and privacy, digital visitor management systems have surpassed the major features of traditional pen and paper logbooks to comply with these requirements. Here are the essential facts regarding how VMS responds to these industry regulations...

Instant notifications upon visitor arrival
Visitor snapshots upon sign-up as needed
Pre-registration before arriving at your premises
Printing of visitor badges upon check-in
Customized check-in workflow catered to your various guests (courier, interviewees, business associates, etc.)
Integrated third party applications for ease of use and improved security
What does the future hold for Visitor Management?
The concept is simple: to create a seamless experience for visitors and make a first impression that lasts. And the future is bright for VMS. The features are set to go above and beyond to simplify everything about how your workspace is connected digitally. So, be sure to get on board with a VMS that suits your business needs… you just got the memo.
Photo credit: Jeremy Thomas