How to Scale Your Workplace Management for Multi-Site Operations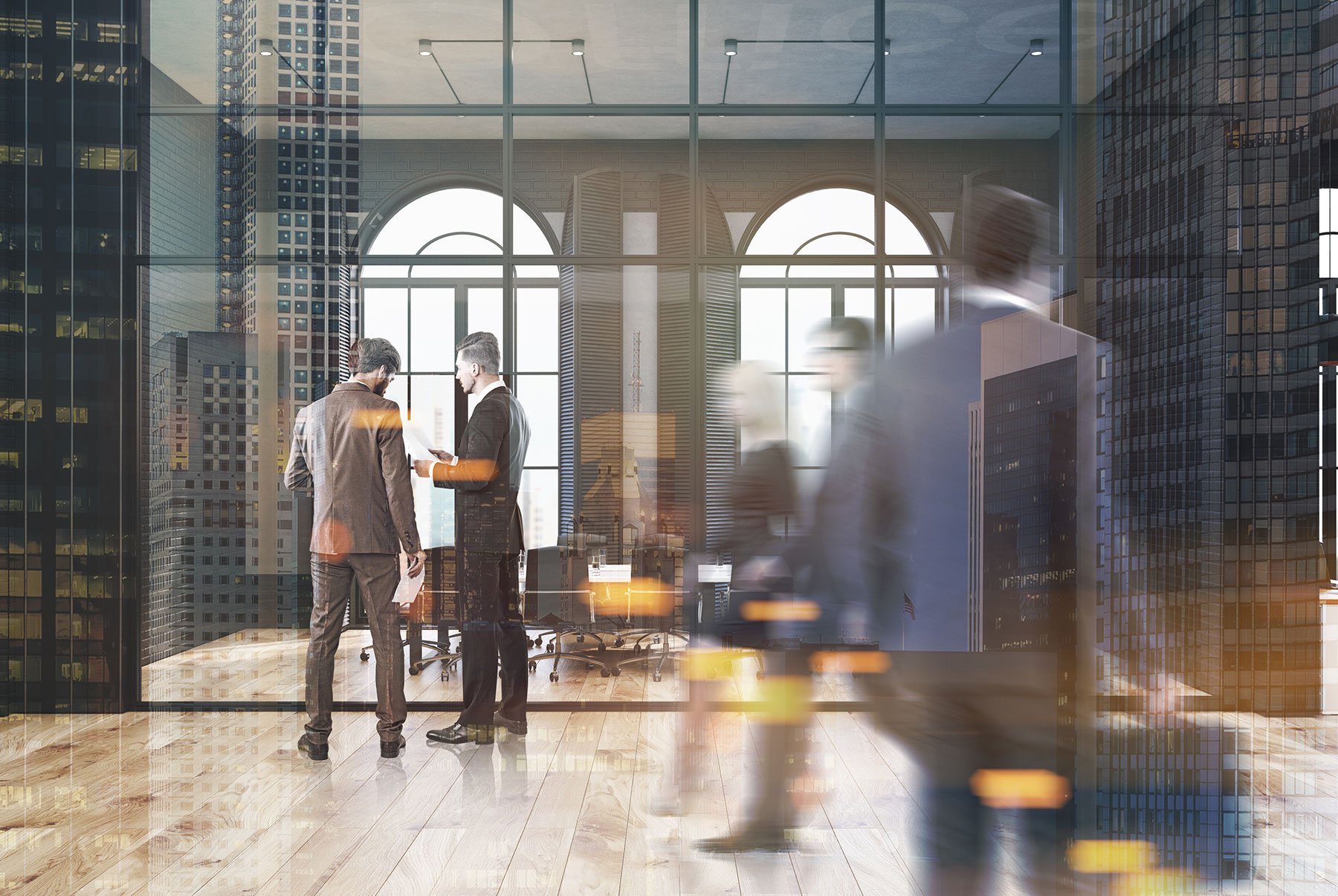 Becoming a multi-site business comes with a wide range of new challenges. Often, tweaks will be necessary regarding how one office operates compared to another.
One important thing to consider is how you will welcome visitors to your office. A comprehensive workplace management system (WMS) can improve efficiency and security in a single building, and even more so when utilizing a WMS across all of your office or site locations.
Here's how you can scale your workplace management system for your multi-site operation.
The Unique Challenges of Multi-location Security
Are you opening offices or sites in a new state or country? If so, data compliance will be a huge issue to tackle. What visitor and employee information businesses can and can't collect varies depending on where in the world they're located. If you don't read up on local regulations, you run the risk of getting into a lot of trouble, including non-compliance fines.
Organizations also need to consider data security, which should not be taken lightly. According to a 2019 IBM report, the average attack costs businesses over $3 million.
Cyberattacks have become more sophisticated in recent years. For example, during the COVID-19 pandemic, even government organizations—including the European Commission—have been targeted.
When operating more than one office or site, knowing who is and isn't on all of your premises can prove difficult. Besides the obvious security risks this poses, you could encounter problems if an emergency happens and a site needs to be evacuated.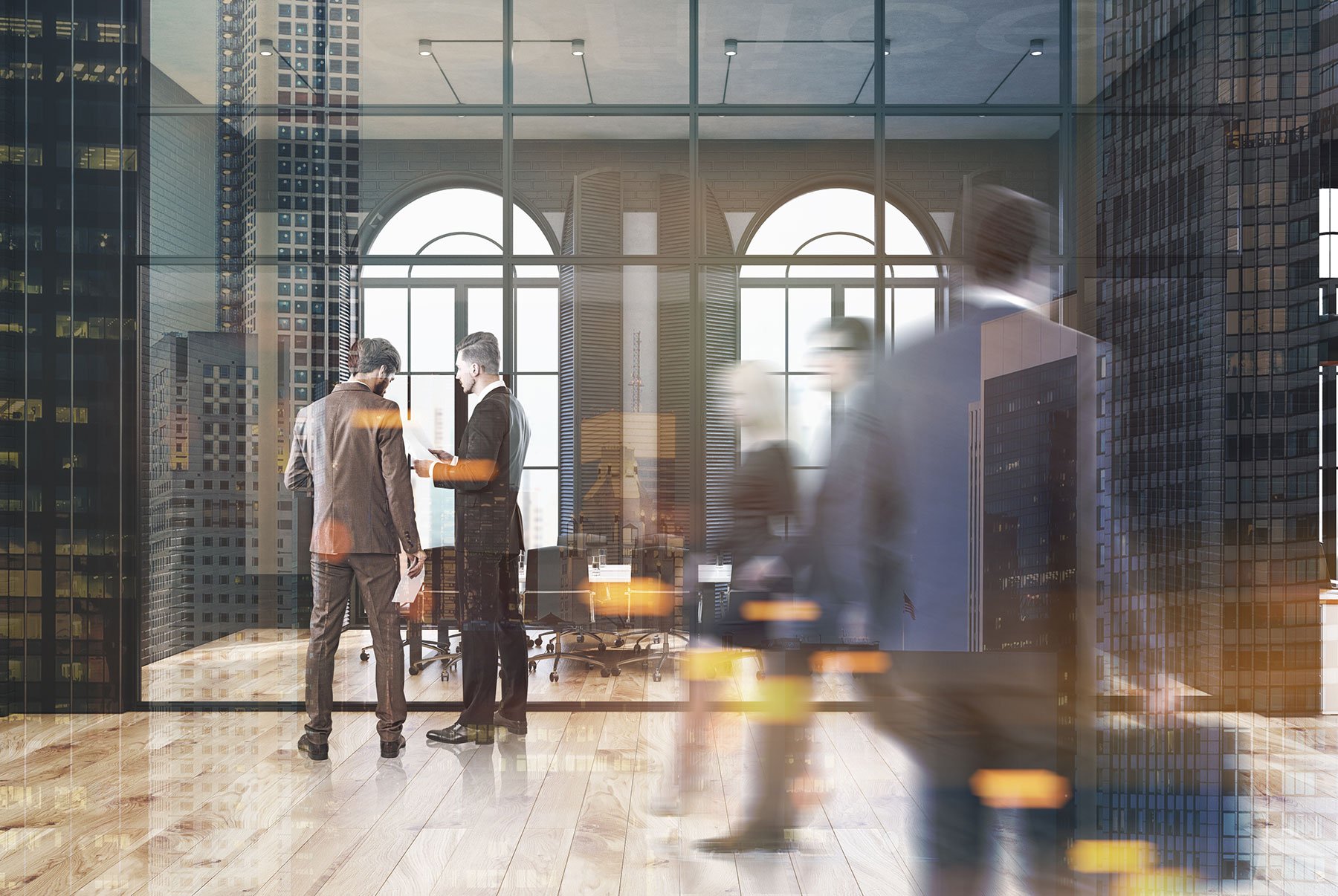 How Can a Workplace Management System Scale to Support You?
According to Entrepreneur, one common problem business face when scaling is keeping the same management structures. Another is not tackling new challenges that arise. Enterprises must be willing to adapt.
An integrated workplace management system can help. Here's how:
1. A Holistic View of Who's Who in Your Buildings
If you've ever tried to keep track of who's on-site using a visitor book, the sign in sign-out process can become quickly frustrating. It's a manual process that is not only inconvenient and inefficient but also poses potential security and health risks given the COVID-19 pandemic.
A cloud-based workplace management system lets you know who is on all your premises at all times. All you need to do is open the platform on your app and check the interface. The system is updated in real-time so there's no need to worry about dealing with outdated information.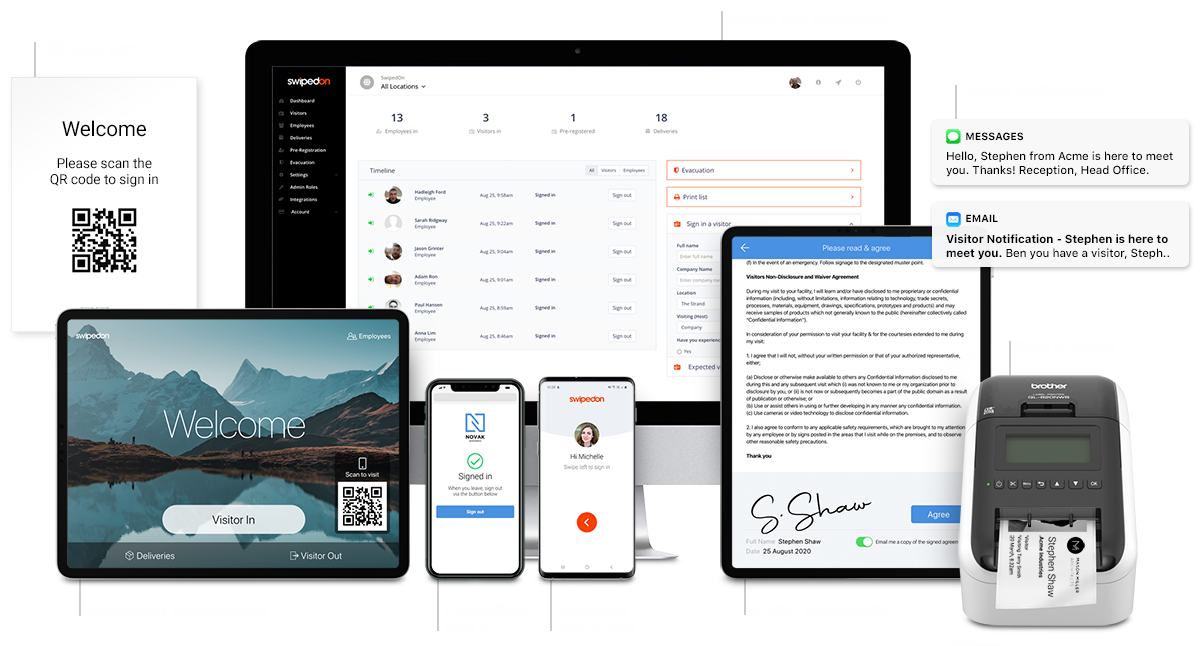 2. Add Unlimited Employees and Visitors
As your company scales, the flow of incoming and outgoing visitors and employees will increase. To match this growing demand, the right software is needed to accommodate larger numbers of people.
Traditional, manual visitor management processes, and their waste of resources, negatively impact the environment. With a digital workplace management system, however, fewer physical resources are needed; thereby reducing your carbon footprint. This allows organizations to invest in improving their products and services while reducing clutter in the workplace.
3. Location-Based Pricing
When you scale, a workplace management system allows you to add locations at your convenience. With services like SwipedOn, you can upgrade your subscription to allow for more than one office or site location. You can choose to pay in your local currency to get a fair rate and buy a package that best fits your needs.
Location-based pricing ensures that all of your offices are covered and avoids paying multiple set-up fees.
4. Automatic Compliance Across All Locations
Do you have offices in multiple states or countries? If so, you need to be data-compliant. If not knowing the legalities, this can get exhausting, fast. The consequences for breaching data privacy regulations can negatively affect a business's finances and reputation.
When creating and using visitor management software, your locations are automatically taken into account. Enterprises can rest assured their data processing is secure while protecting visitor and employee information.
5. Uniform Sign in Across All Locations
Another challenge with scaling is losing branding, policy, and functionality cohesiveness across your business locations.
Workplace management systems allow you to create a unified sign in policy across all locations from a central dashboard. Nothing gets lost in translation and office managers reduce front desk training time between locations.
For visitors and clients, having a cohesive brand and experience across different locations shows your company is professional and innovative when it comes to visitor management.
Employees will also know what to expect when traveling to other sites. If you are using SwipedOn, the Pocket app supports employee roaming, meaning your staff can follow the same sign in process regardless of what office they are at. All of this leads to a more streamlined company policy and less paperwork.
6. Eliminate Key Cards at Every Location
Key cards were adequate for the beginning of the 21st century, but times have changed. Aside from wasting resources, pocket key cards touch countless surfaces each day and are unhygienic. Employees also often lose their key cards or forget to bring them to the workplace.
Workplace management systems like SwipedOn allow employees to sign in from their mobile devices, helping to reduce the spread of contagious diseases. Employees can use SwipedOn Pocket to sign in to the workplace via a contactless experience. Contactless sign in also reduces the cost of onboarding processes.
A Streamlined Approach to Scaling Your Business
When scaling your business to a multi-site operation, it's necessary to reassess your current systems. Automating as much as possible is essential to sync multiple sites and improve overall workplace management.
A workplace management system allows multi-site operations to create a single sign in policy and branding across all locations while complying with data protection and privacy regulations. The risk of data theft will also be reduced because everything is securely backed up in the cloud.