8 Reasons Why 9,000+ Workplaces Love SwipedOn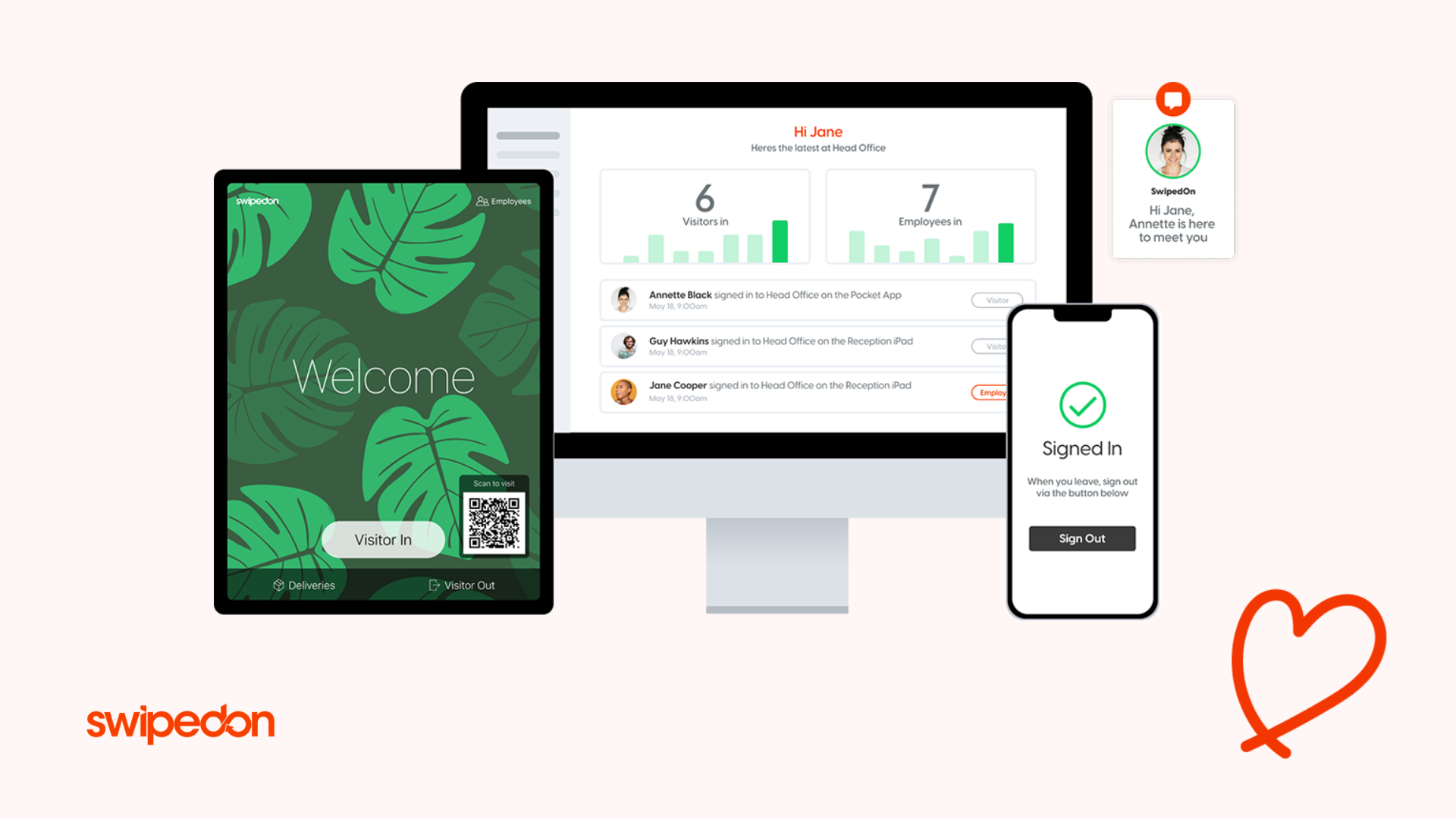 Installing SwipedOn's visitor management solution is the first step towards creating your dream office of the future. Not only do we promise to reinvent your welcome, but we'll solve the challenging parts of running your front desk in order to streamline processes and protocols; evacuation roll-call, courier deliveries, instant notifications and data privacy compliance are all covered. Meaning your administrative professionals are left with time to do more of what matters to the business.
SwipedOn remains the best value visitor management solution you will find on the planet and continues to be ranked as the easiest to use by G2 Crowd reviewers. Here are eight reasons why over 9,000 workplaces love SwipedOn, and why we know you will too…
---
Discover why over 9,000 workplaces love SwipedOn in this short video presented by Finance Assistant, Judea.
Want to see more? Subscribe to the SwipedOn YouTube channel: here
---
1. SwipedOn helps you manage the hybrid workplace
SwipedOn gives you total visibility over your entire workplace, from visitors and employees on site to deliveries. This includes visitors, cleaners, contractors, couriers, employees, the office dog... at the touch of a button, your admin team have access to real-time analytics in the web dashboard. Workplaces around the world are using SwipedOn to streamline workplace management processes, to meet regulatory compliance and to be audit-ready. The Employee In-Out function can be activated to see which employees are on site and who is working remotely. Signing in and out using the SwipedOn Pocket App is a breeze so encouraging employees to get on board couldn't be easier.
2. SwipedOn offers world class customer support
When it comes to communicating with our customers, we say goodbye to AI. At SwipedOn HQ; we are human and we build our offering with the human centric workplace top of mind. Our team offer world class customer support 24 hours 5 days a week, and are guaranteed to reply within 5 minutes. We approach every query or challenge with a focus on specific customer needs, so there'll be no generic answers from our team!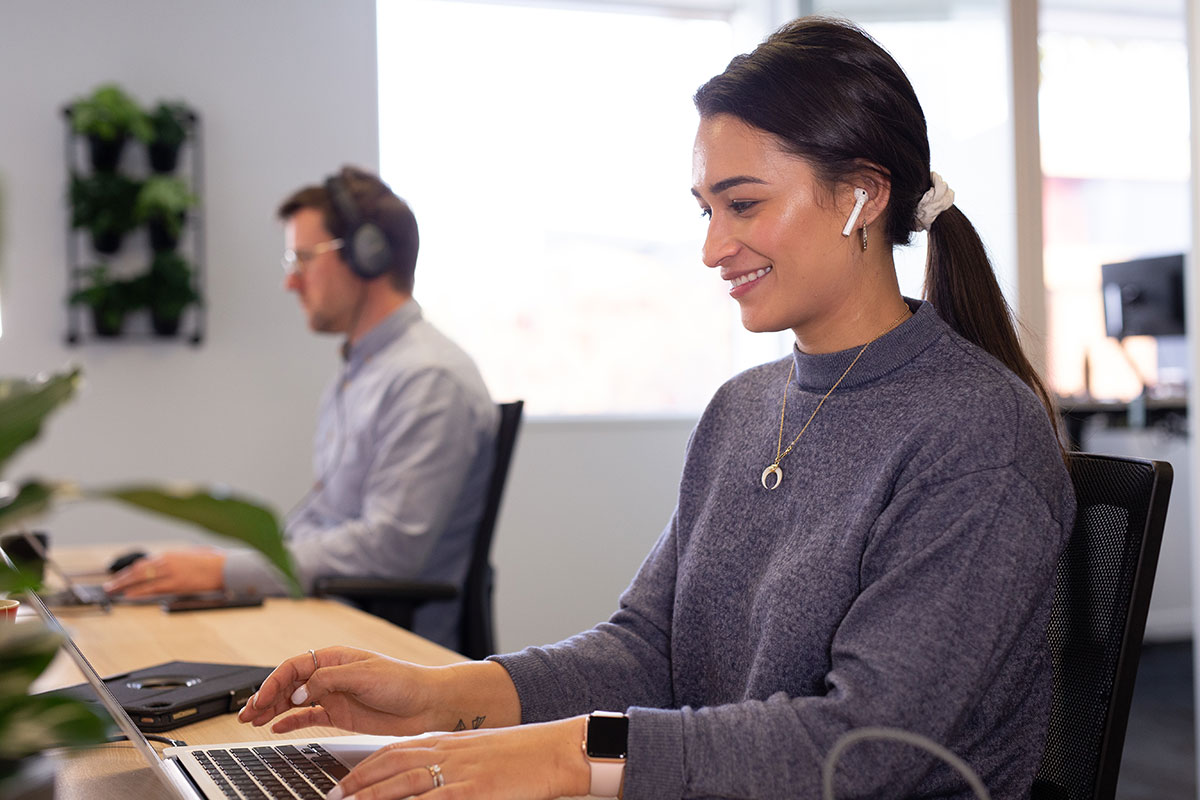 3. SwipedOn helps you customize your front desk
First impressions count. A professional looking front desk is important, but so is taking your visitor and employee health, safety and privacy seriously. SwipedOn helps you do just that, with the ability to personalise the sign in flow depending on the type of visitor, upload inductions videos and upload non disclosure agreements (NDAs) for visitors to sign. You'll swiftly communicate that your business cares about the visitor experience and that you take their safety and privacy seriously. Not to mention that your admin team are no longer left fumbling for the nearest pen or sending email notifications to employees.
4. SwipedOn ensures VIVs (very important visitors) are not left waiting
With instant notifications sent to hosts, important clients or guests are not left waiting for long after tapping in their sign-in details.
5. SwipedOn's price offers unbeatable value for $$$
At SwipedOn, our focus is on delivering exceptional quality, easy-to-use software, at a price that doesn't break the budget. Adding an element of automation to your front desk shouldn't be expensive or complex. We've got a range of pricing plans for you to choose from to suit your budget and visitor management requirements, so that our price stays on point.
6. SwipedOn stores data securely in the cloud
GDPR, NDAs, data privacy and security; SwipedOn has it all covered. Whether you call it data privacy or GDPR, you'll have some serious laws to abide by when it comes to storing visitor data in a safe and secure place. All SwipedOn data is stored securely in Amazon Web Services, and with the click of a button, you'll easily be able to clear or anonymise data.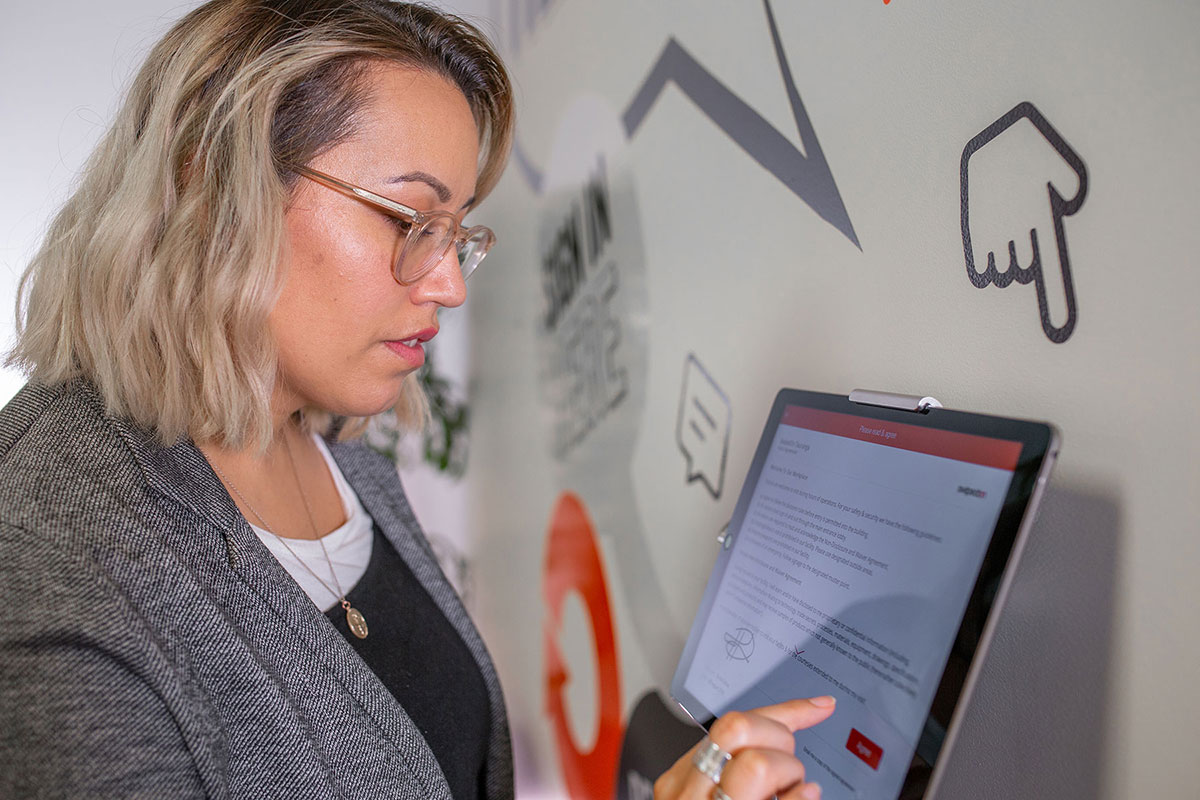 7. SwipedOn offers a smart and simple evacuation mode
When your staff sign in and out, along with your visitors, evacuation protocols couldn't be easier. Not to mention how quick and efficient our evacuation activation feature is - just shake the iPad to activate - crucial in an emergency situation. You'll quickly have the visibility to see who is in and who is out, making the roll-call process safe and easy. And because we know the challenges around WiFi reach, the evacuation function is available offline.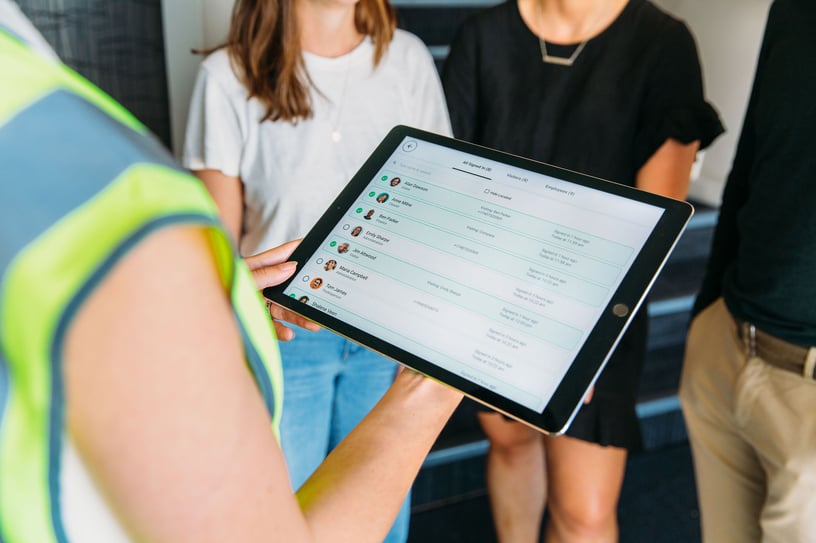 8. SwipedOn plants a tree for every new customer
We don't believe in #greenwashing. We genuinely care about the planet and want to do as much as we can as a business to help regenerate the environment in partnership with Trees That Count and One Tree Planted. Which is why we plant a tree for every new SwipedOn customer. Existing customers love being a part of this process and we're sure you will be too!
Learn more about why 9,000+ businesses across a range of industries love SwipedOn by browsing our case studies.
SwipedOn provides completely customisable visitor management systems for various industries, including the transportation and logistics sector. This provides you with unlimited visitor registration, ID badge printing, digital agreements, evacuation management, instant notifications and even an employee in-out board. It is everything you need from a visitor management app.