6 Steps to Simplify Your Visitor Registration Process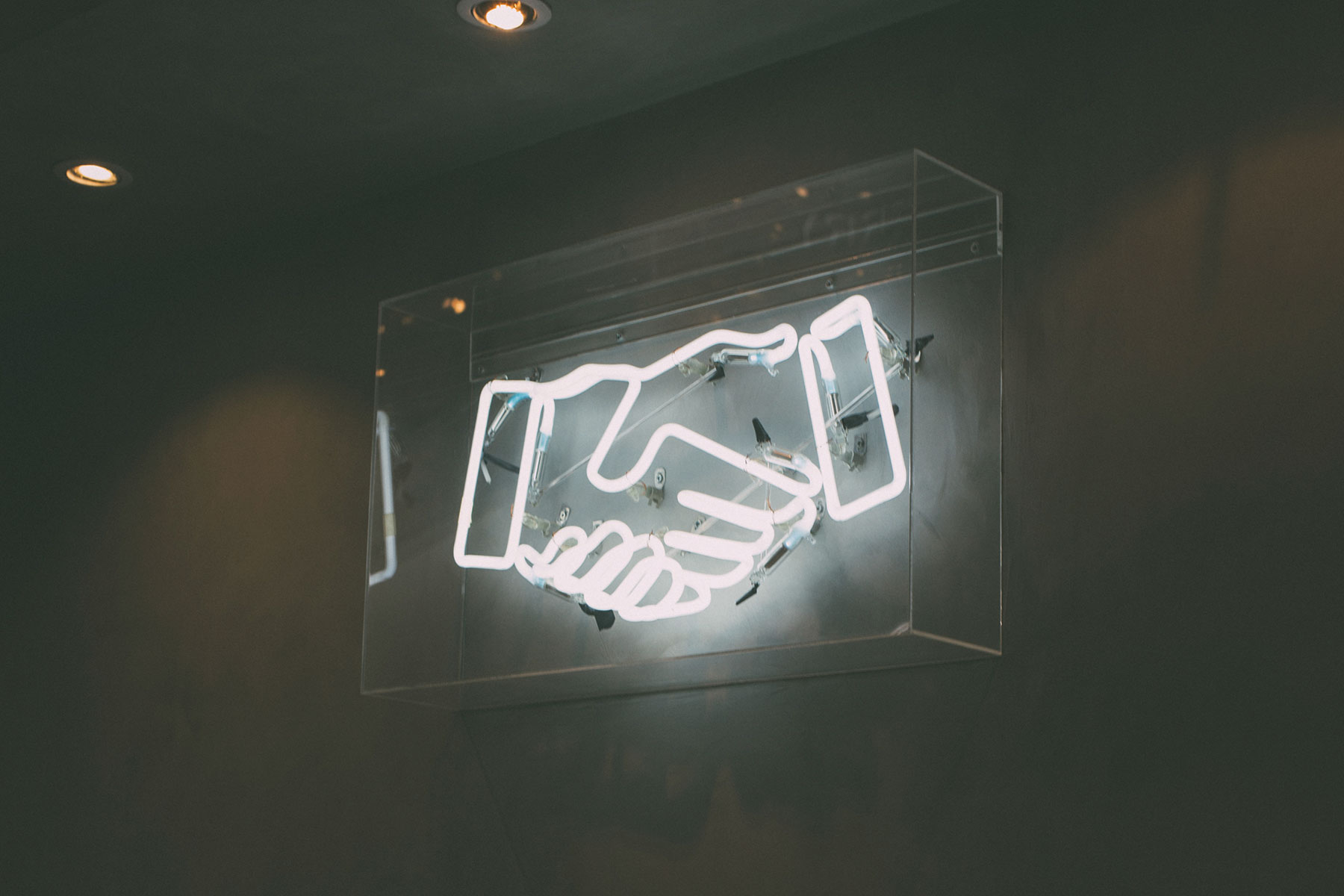 Running a business or even just managing an office can often feel like operating a complicated machine with a lot of moving parts. This is why it's important to simplify as many areas as possible in your business's day-to-day operations.
As the gateway to your office, your visitor registration process is one overlooked area teeming with streamlining opportunities. Read on to learn how you can simplify your office's visitor management processes.
Your Paper Visitor Logbook is NOT Simple
Before diving into the different ways you can simplify your visitor check-in, let's address an important point: a paper logbook with manual sign-in process is not simple.
While this traditional way of visitor registration may seem simple, it doesn't actually create a streamlined check-in experience. Here's why:
It doesn't seamlessly combine sign-in with other documents and information sharing (e.g. non-disclosure and other agreements, visitor policies, etc.). It therefore slows registration by creating a cumbersome, multi-step process, potentially leading to a crowded reception area during busy times.
It's prone to data collection errors.
Tedious filing requirements, while making it difficult to locate records quickly if needed later.
Consumes a huge chunk of a receptionist's time to coordinate needed documents for visitors and make sure everyone has appropriate information.
Not private or secure: visitors must share their personal information, which is visible to all other visitors and may not be stored securely.
In short, a paper visitor logbook and manual sign-in process is nowhere close to efficient or effective.
With that out of the way, here are 6 tips on how you can streamline your visitor check-in process:
1. Map Out Your Visitor Registration Journey
This is similar to how hoteliers and hotel managers walk around their respective properties so they can see and experience the premises exactly how their guests would. The same practice can be done to simplify your office's visitor registration process.
Doing this, you're not only able to identify bottlenecks in your visitor registration process, but also see things that are not in line with your brand and the impression you want to create.
For instance, a branding expert wrote about his experience visiting his friend's office who worked in a top e-commerce company. He said he was impressed by the lobby's striking decor and was charmed by the receptionist who welcomed him. However, in his own words, "All my compliments for my friends' office went straight to the drain looking at that old tattered visitor book."
Mapping out your visitor's journey gives you a comprehensive audit of every element in your visitor registration process—from the big picture to the finer details. This gives you a blueprint of the areas you can improve and simplify.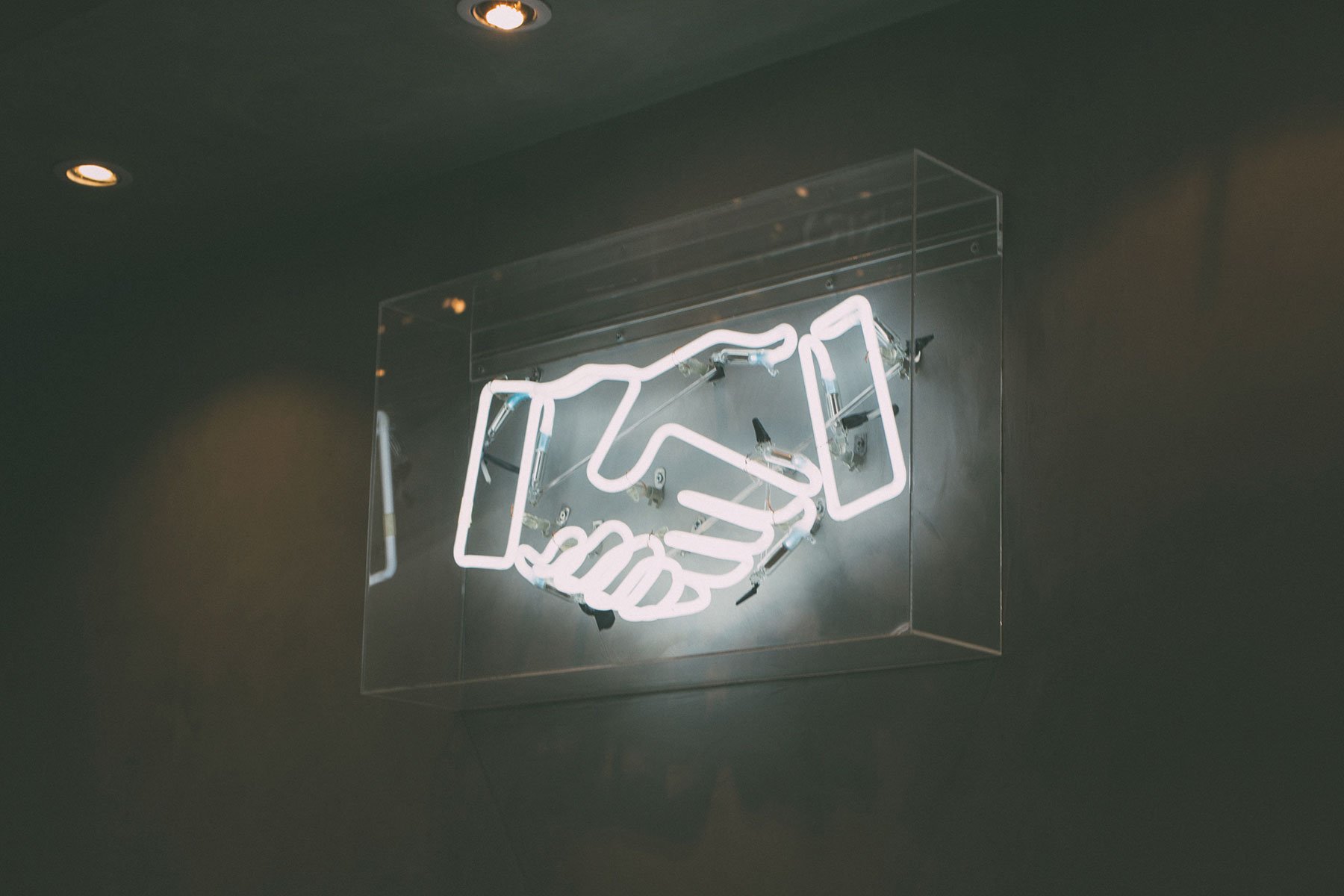 2. Minimize Data Collection
Gone are the days of multiple-page visitor registration forms that take several minutes to complete. With the advent of stricter data privacy laws, the old cliche "less is more" should now be your guiding principle when it comes to collecting personal data from your visitors.
As Article 5, 1(c) of the GDPR (the gold standard of data collection regulation) stipulates, "Personal data must be adequate, relevant and limited to what is necessary in relation to the purposes for which they are processed."
To start minimizing your data collection, go through your visitor log-in form and ask yourself the following:
Are we collecting data that is pertinent to our visitors' current and future visits?
Is this information going to help us provide a better visitor experience?
In case of a breach, is the data we're collecting going to compromise our visitors?
How will our visitors benefit by providing this information?
Is this information easily available for our visitors or do they have to get it from somewhere externally?
Minimizing data collection upon visitor check-in decreases your chances of having a run-in with data privacy laws, and shortens the entire visitor registration journey.
3. Automate, Automate, Automate!
Automation is now a primary business need, as evidenced by the growth of the business process automation (BPA) market in the past few years. In 2020, the BPA market will be worth $11.2 billion and in 2021, it will be worth $12.7 billion.
Size of business process automation (BPA) market worldwide from 2016 to 2021 (in billion U.S. dollars)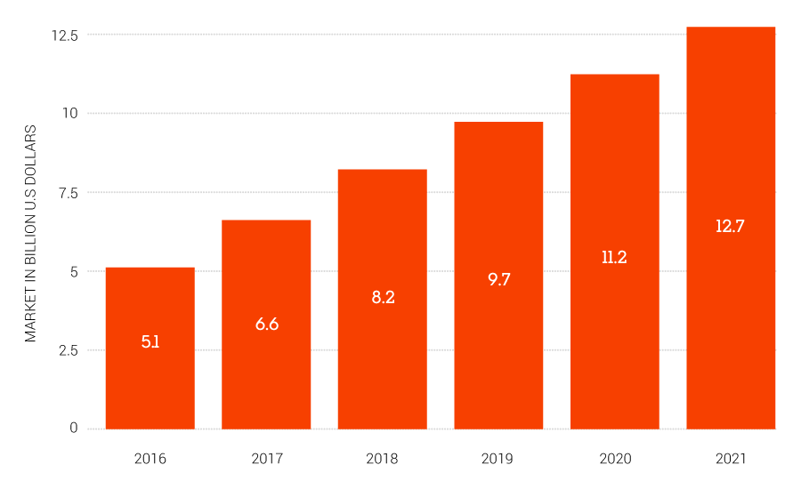 Image Source
Leveraging the power of automation has many benefits including:
Positive preconditioning of perception toward your brand among your clients, business partners, and prospective employees
Enhanced office security and data security
Higher productivity among your reception staff and other employees
One of the most common yet overlooked automation opportunities in the visitor registration process is notifying employees when their visitors have arrived. Typically, the receptionist needs to call up employees to alert them of their visitors' arrival. There are instances when employees are not at their workstations, however. As a result, the receptionist needs to do the extra work of locating these employees to prevent visitors from waiting too long.
Electronic visitor sign in systems can help prevent this with automated notifications that work across all devices. For example, SwipedOn features instant notifications; it doesn't matter where the employee is, as long as they have their mobile devices with them, they will be instantly notified by email or SMS when they need to attend to their visitors.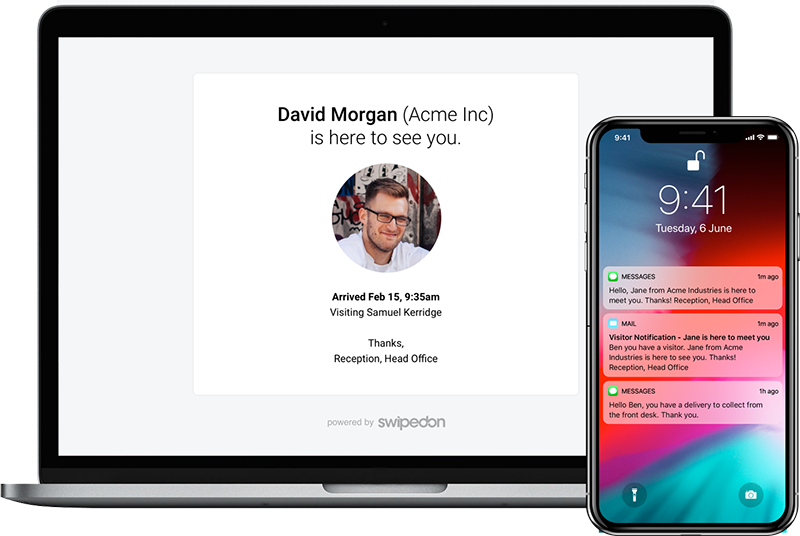 4. Promote Self-Service
While your receptionist is there to handle all questions about the registration process, a highly efficient and simplified visitor registration process should be largely self-serve. In most cases, this is only possible if you're using a digital visitor management system.
For instance, a visitor management system (VMS) with a touchscreen kiosk such as an iPad not only provides a simplified form, but also a self-service information portal containing everything that your visitors need to know during their stay on your premises. A VMS can efficiently and conveniently disseminate security and safety information, as well as data privacy policies with the use of digital non-disclosure and other relevant agreements.
Traditionally, your receptionist or employees would have to brief visitors about these protocols. A digital visitor management system allows visitors to learn these requirements on their own.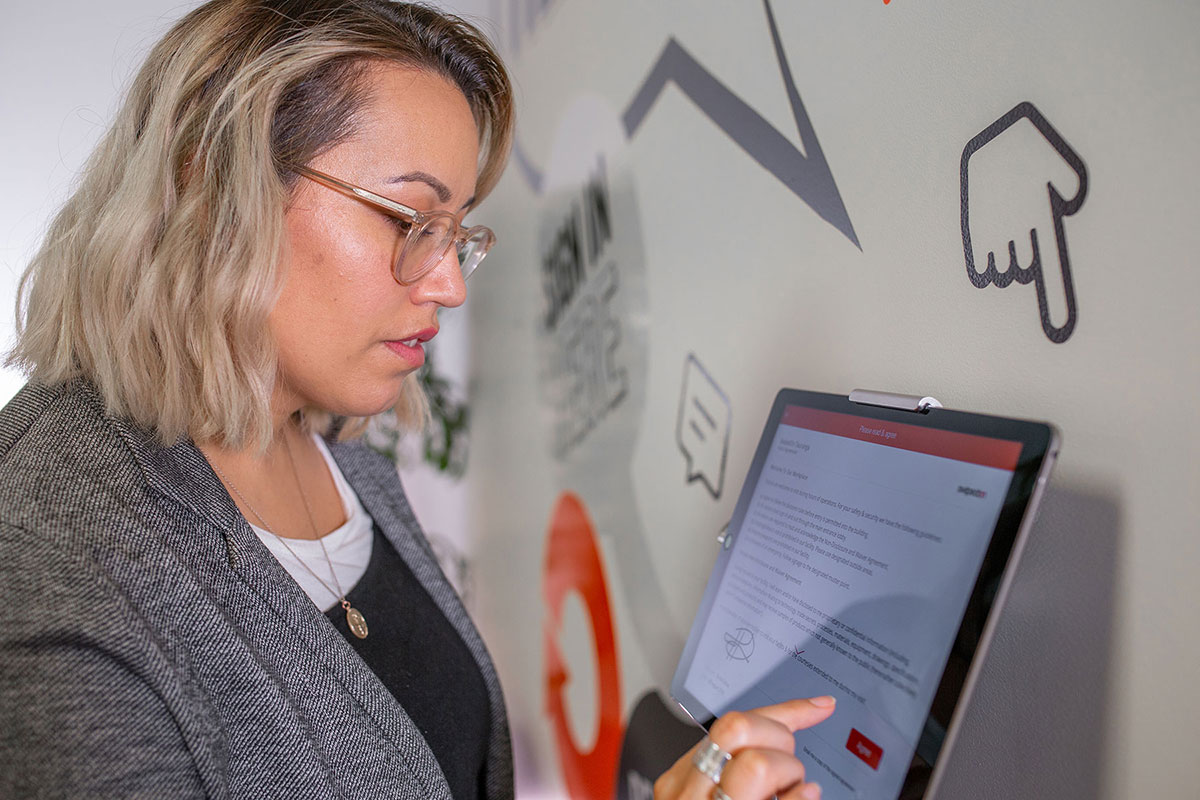 5. Take Advantage of Pre-Registration
Many types of businesses do this all the time. When you make a restaurant reservation, they'll ask you if you want to pre-order your food. When you book a hotel, they'll ask you what type of room you want. When you book a flight, you can choose your baggage allowance, in-flight entertainment preferences, and whether you want an aisle or window seat.
More and more companies are doing the same thing for their visitors.
After confirming their meetings, your employees can pre-fill the majority of their guests' details in the VMS dashboard. When guests arrive on the day of their scheduled appointment, they can just supply any missing information, sign the agreements you require, and have their photo taken for their badge. This expedites the entire registration process.
6. Leverage Remembered Information
You're already accustomed to this if you have filled out forms online. The sites you always visit or the online stores you frequently shop from auto-populate your details for you, making the entire process more streamlined.
It's a simple concept that can have a big impact in simplifying your visitor registration process. Clients, business partners, and suppliers that frequently go to your office can have their personal data stored on a secure server with their consent. This eliminates the need for them to repeatedly fill out your registration forms and makes for a better experience, especially if they're important partners that do business in your office often.
Individuals across different fields, professions, disciplines, and industries have to deal with a long list of complex processes in their lives. When they go to your office, your visitor registration process shouldn't add to this list. Simplifying your visitor registration process not only benefits your visitors, it contributes to the overall productivity of your workplace as well.