How A Visitor Management System Can Improve Business Security and Safety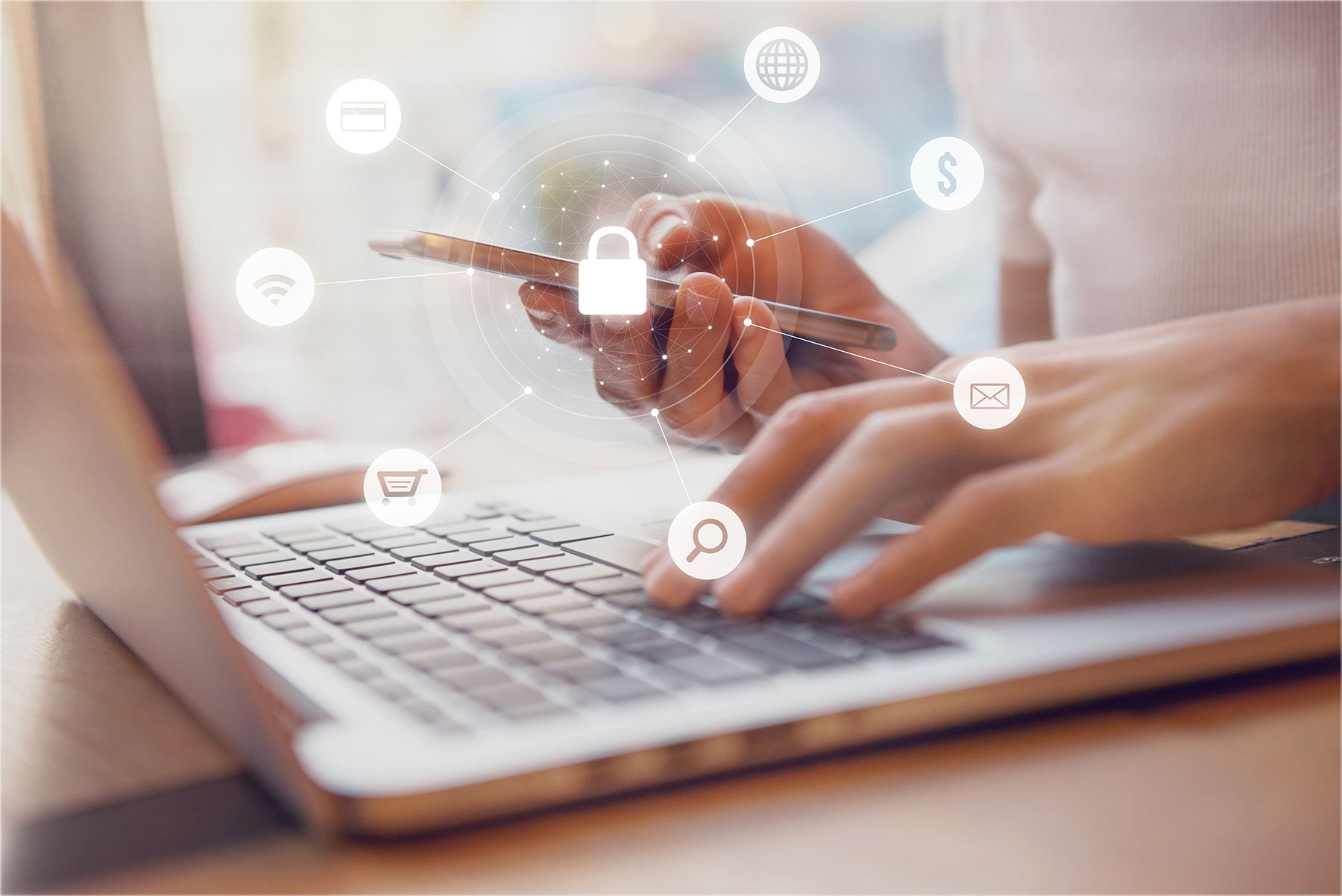 When it comes to employee and guest safety and security in the workplace, numbers speak louder than words. According to the Occupational Safety and Health Administration (OSHA) "of the 5,147 fatal workplace injuries that occurred in the United States in 2017, 458 were cases of intentional injury by another person."
Ideally, the lobby and/or reception area serves as your first line of defense for site security. Yet, it's one that often gets overlooked. It's easy to be complacent about the front-of-house when security cameras and alarm systems are already installed. However, to maximize your security and safety efforts, these standard measures can be combined with visitor registration software.
---
In this video, SwipedOn founder and CEO Hadleigh guides you through how a visitor management system can improve business safety and security.
Want to see more? Subscribe to the SwipedOn YouTube channel: here
---
Enhancing Business Security and Safety with a VMS
Here's something to think about: just installing a visitor management system can already be a visual deterrent.
A visitor management system mandates visitors to log in and out as they enter and exit your premises. It can record photos and track a guest's movement around your property. For anyone with malicious intent, knowing that their identity can be easily traced will discourage them from trying to enter your premises. These, combined with the key features of a visitor management system, detailed below, can significantly boost your office's security and safety.
1. Instant Notifications & Alerts
People come and go in offices - that's a given. Your business is never truly one hundred percent secure if you're not monitoring your office traffic. This makes a visitor management platform's ability to deliver instant notifications to alert employees of guests in real-time very useful.
Instant notifications allow you to receive visitor alerts via email or SMS when a guest arrives. So, whether you're on-site or away from the office, you will know when someone shows up and you can take the appropriate action.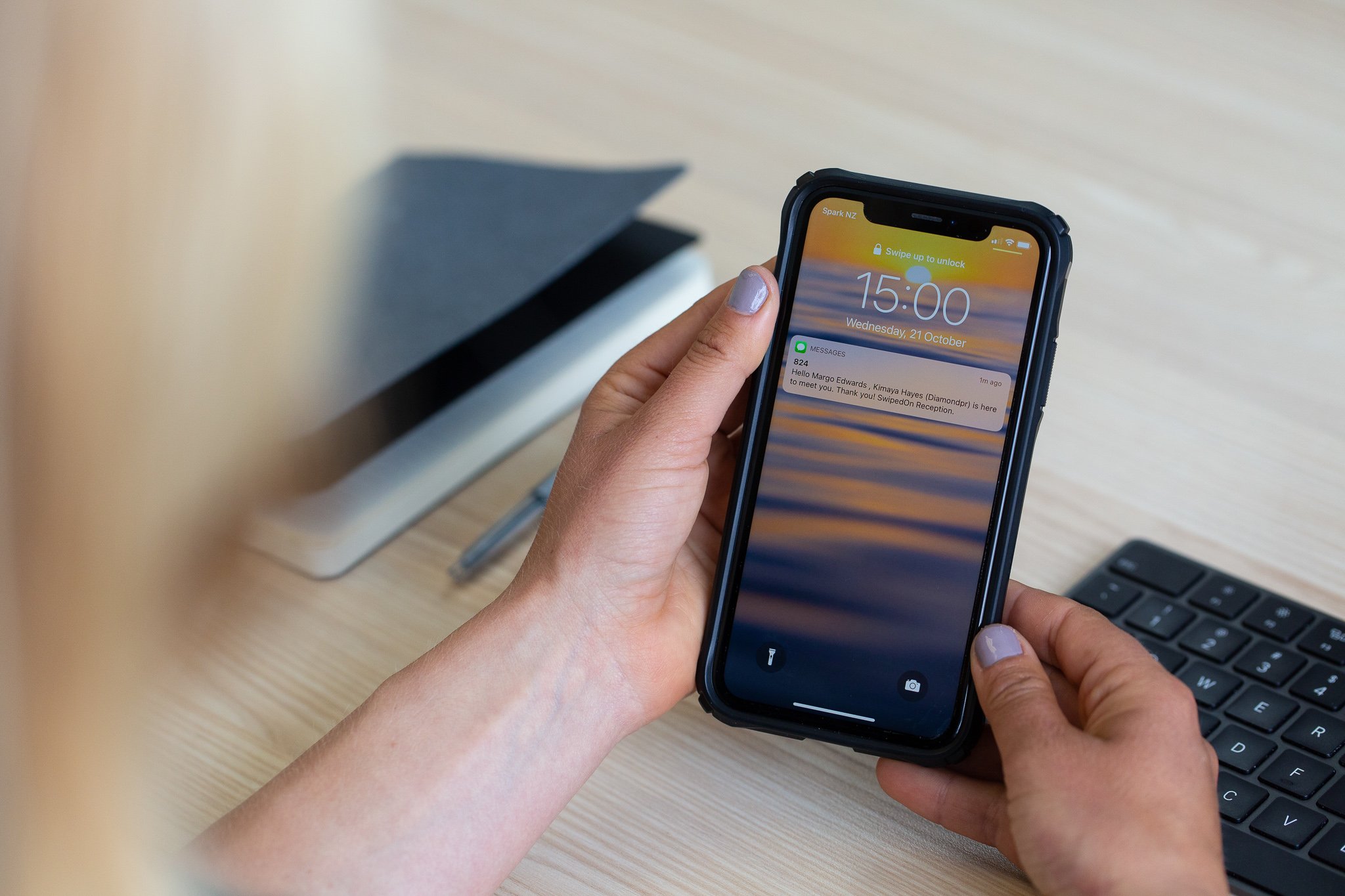 2. Efficiently Monitor Multiple Entry and Exit Points
It's not uncommon for offices to have more than one entry and exit point. In such cases, it becomes harder to track and monitor who comes and goes, whether it's employees or visitors. Therefore, it's even more important that you do so.
When there are multiple entrances and exits, it's easy for visitors to slip in and out of your premises undetected. It's not just your own property and employees that you have to worry about in these scenarios. Remember, you're responsible for the safety and security of guests who enter your site as well. Your ability to do this is hinged on being able to monitor all entry and exit points from one system, with a streamlined dashboard for visitor tracking and management throughout the building.
3. Digital Agreement Compliance
Do you require visitors to sign any type of form or agreement?
From a non-disclosure agreement to a form that clearly details the dos and don'ts while on-site, offices rely on their front-of-house processes to ensure that guests review, sign, and comply with their site rules and regulations. Delivering these documents via a centralized digital platform speeds up the process and ensures better compliance.
The best visitor management systems allow you to present visitors with digital agreements, while storing the information in a safe and secure platform. From a safety and security perspective, digital agreements provide another point of contact with each visitor. Furthermore, if you ask for personal information - such as name, phone number, and employer - it can help deter a safety or security breach.
4. Evacuation Management
In spite of businesses, yours included, making a conscious effort to ensure the safety and security of the site, emergencies happen. In these cases, ensuring your employees and visitors are all accounted for is a priority.
A visitor management system shows you exactly who's on-site at all times. For example, here's a breakdown of SwipedOn's evacuation management capabilities:
"SwipedOn's comprehensive movement record means you know who is on site or in your building, at all times. And our cloud-based technology means you can grab and go: pick up your SwipedOn iPad and use it as a portable roll call and a real-time record-keeper if you need to get out in a hurry."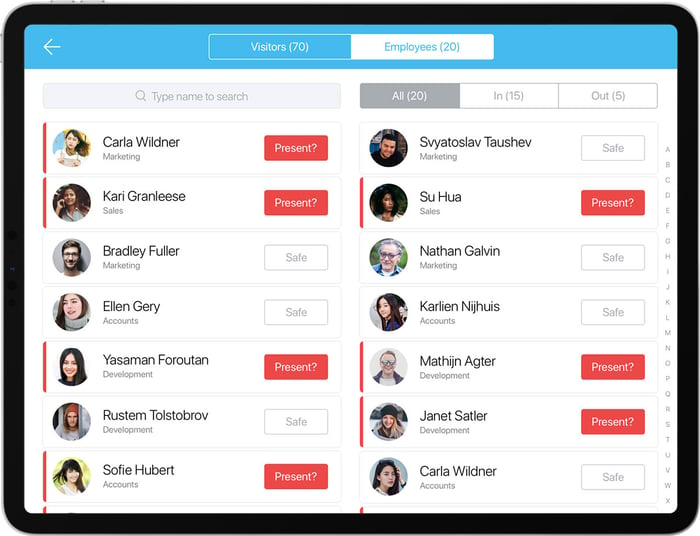 5. ID Badge Printing
Requiring appropriate ID before entering your business premises should be mandatory. Unfortunately, companies are still using manual processes that are time-consuming, tedious, and prone to error. This could ultimately compromise your company's security and your employee's safety. Automating the process via a visitor management platform ensures everyone in your premises is properly identified and only given access to specific areas. Additionally, it lets you collect key information from guests and quickly identify them if needed.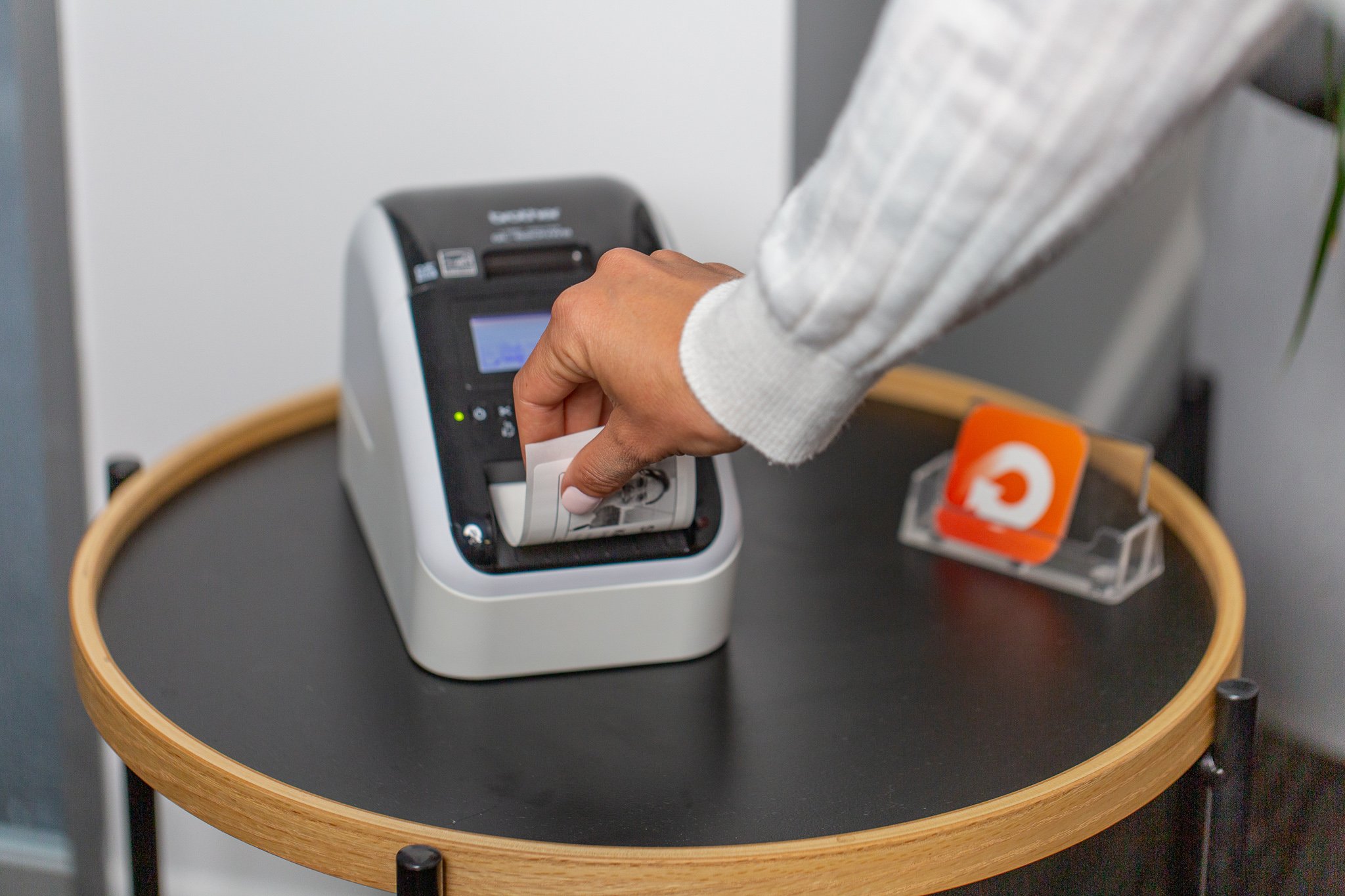 6. Employee Monitoring
A visitor management system does more than monitor your guests. It's also an efficient way to monitor whether or not employees are in the office. An advanced visitor management system can act as an employee in-out board, allowing them to move in and out of the office with better transparency and ensures security for both your premises and your team members.
The Bottom Line...
The safety and security of your business premises, your employees, and your guests should always be a primary consideration for any organization. Implementing the right tools could be your first step in the right direction. At SwipedOn, we're serious about business security. Check out our customer testimonials to see what our customers have to say about us. And feel free to sign up for a 14-day free trial for a firsthand look at what our visitor management system can do for you.