5 Ways to Nurture Peace of Mind at Work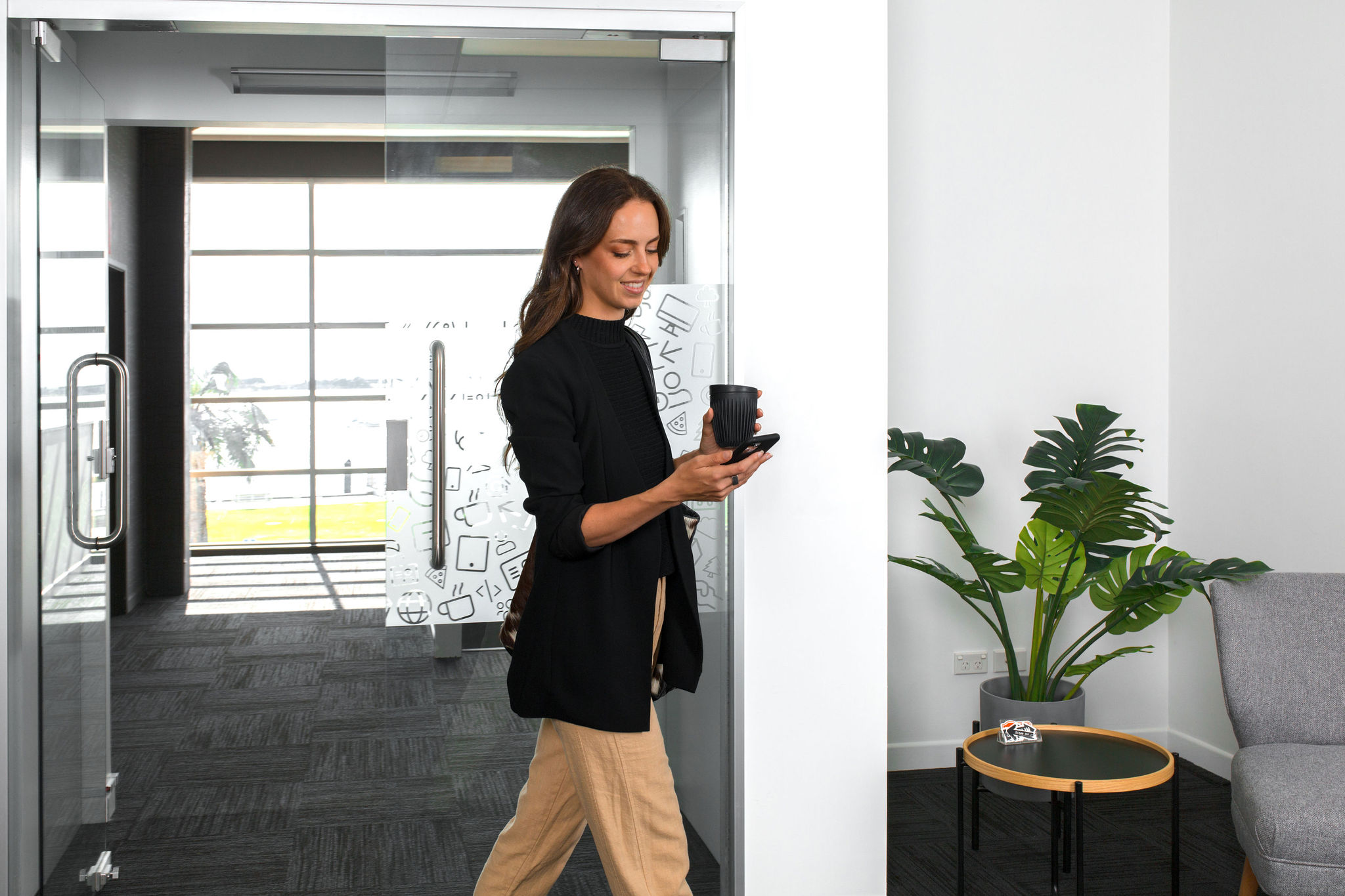 The pandemic played a pivotal role in the evolution of the modern workplace and has put health and safety in the spotlight.
Now employees are taking back the power.
According to VP in the Garner HR Practice, Aaron McEwan, we are in the midst of a human-centric workplace era where employees are prioritizing manager quality and respect over work-life balance. "We're continuing to hear from employees that being treated like a person is one of their most important priorities," said McEwan.
It's therefore more important than ever to manage your employees' needs alongside those of the business, listening to and implementing feedback from your people plays a critical role in employee retention, productivity and overall success in business.
Nurturing peace of mind at work is a great way to boost employee satisfaction and brand recognition. It takes into account health and safety, data privacy and seamless processes for both staff and visitors to your business.
In this blog article, we'll take a look at how workplace culture and employee health and safety are more interconnected than ever. We'll share the easiest ways to nurture peace of mind at work with compliant (and seamless 🫰) processes.
Ready? Let's go!
What is the human-centric workplace?
The lines are becoming increasingly blurred as to what a good workplace culture really looks like - it's more than just workplace wellness, hybrid working model and work-life balance. These are expected. Employees are now seeking respect and authentic relationships in business and will leave jobs if these are not available to them.
As Steve Jobs said, "great things in business are never done by one person. They're done by a team of people." It's a natural evolution that, with a flexible workplace becoming the norm, the 2023 employee is now questioning what else they value in the workplace ecosystem, and wants nothing less than to feel seen as a valuable contributor - or co-creator - to the successes in the business for which they work.
Respect for employees comes in different forms, from trusting employees with autonomy to manage their workload and schedule, to implementing their feedback and taking their health, safety and security seriously with compliant processes.
With that in mind, here are 5 ways you can nurture peace of mind in this new era of work.
1. Use a data-secure workplace sign in solution to protect all visitor & staff data.
Are you still using a paper visitor book? By 2025, 75% of the world's population will have its personal information covered by modern privacy regulations.
Which means it's more critical than ever to ditch the paper visitor book for a digital visitor management system. Displaying visitor details for all to see in a paper visitor book at your front desk simply doesn't meet compliance requirements when it comes to data privacy. And no-one wants to get sued.
Modernize your front desk with compliant processes that protect all visitor and staff data with a secure workplace sign in solution. Know where in the world that data is held and take back the power with the ability to anonymize visitor data at any given time in line with their rights.
2. Empower employees to take ownership of their working day with a hybrid working arrangement.
Have you ever heard the term quiet quitting and wondered what it means?
Gallup reports that only 15% of employees worldwide are engaged at work, and the cost of this lack of connection globally is approximately $7 trillion in lost productivity.
The solution? Treat your employees as a whole person, respect their work life balance and flexibility in their working schedule and you'll continue to drive productivity in your business while discouraging the need for quiet quitting.
If your business is office based, it's crucial to have a hybrid working arrangement which offers employees the opportunity to book resources like car parks, meeting rooms and lockers. This will allow you to accommodate a range of in-office attendance through the working week. Then optimize operations with real time usage data that allow you to make informed decisions for future planning.
3. Use a software that helps with emergency evacuations
Are you still using out-dated systems for evacuation roll-call?
According to a recent study, more than half of workers in the USA (52%) now say that feeling safe at work is more important than being promoted. Considering the health and safety needs of your employees, and actively engaging with them to communicate protocols is crucial.
If you don't already have a software which allows you to carry out evacuation roll-calls on a tablet, offline, then we recommend implementing a system that supports this critical business need (like, ASAP). Start a free trial with SwipedOn and you can see how it works within 10 minutes.
4. Deliver bespoke inductions specific to your workplace and compliance requirements.
It's not just your employees that need to know you take their health and safety seriously. Remember that first impressions count, and creating a seamless experience for visitors to your business is just as important for brand advocacy and client retention.
Show your visitors that you take their health and safety seriously by serving them inductions and NDAs and communicate that you value their time by sending these in advance. Ensure visitors and contractors are fully informed and prepared for their visit by delivering bespoke inductions specific to your workplace and compliance requirements.
5. Make forgetting to sign in a thing of the past with automatic sign in
Putting the power in your employees' hands comes with its challenges (and added responsibility) which can contribute to micro-stress build up through the day.
Geofence technology helps to improve efficiencies by automating the employee sign in process without compromising privacy.
Take this one off their hands and make sign in one less thing to remember so they can focus on other things like deciding which milk to take in their morning coffee and arriving at their first meeting of the day with a clear head and valuable contributions.