How to Fix Common Visitor Complaints in Your Reception Area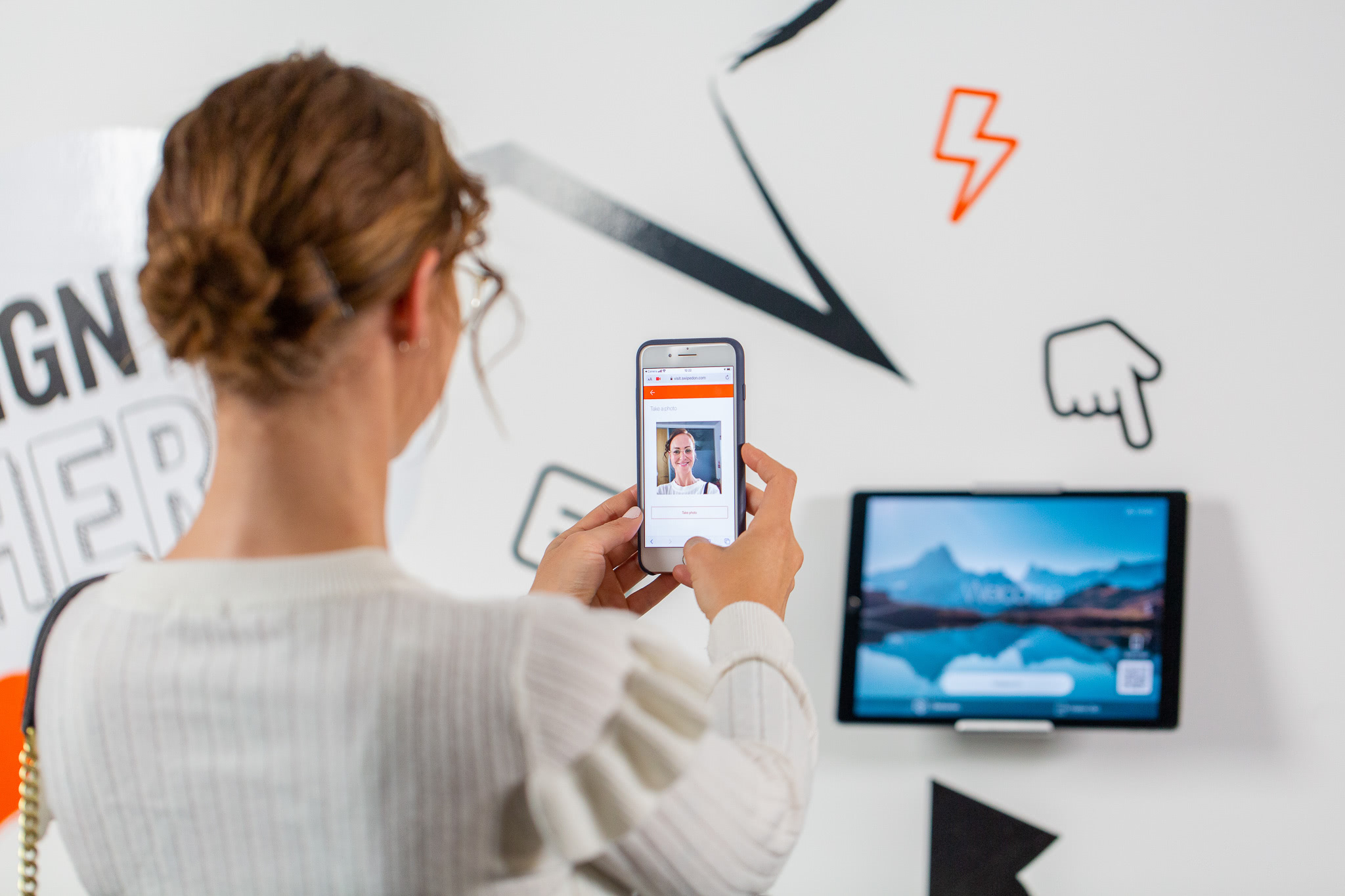 First impressions are vital when welcoming guests to your organization. The reception area isn't meant to be your visitors' final destination, but it sets the tone for the rest of their experience in your workplace.
Think about your own experience entering other business reception areas. Were you met by a warm welcome or a paper visitor log? Did the environment make an impression on you—positive or otherwise? Was the check-in process clunky or frictionless?
Many businesses overlook how vital reception areas can be to creating lasting impressions. Understanding common visitor pain points is the first step to avoiding a bad impression and ensuring a positive front desk experience. In this guide, we'll take a look at 4 common visitor complaints along with actionable steps you can take to address them.
Complaint #1: Reception is Unfriendly and Lacks a Human Touch
There are a few common reasons why reception areas would be labeled as "unfriendly". Workplaces with manned front desks can become unwelcoming if staff are overworked or burdened by repetitive administrative tasks. It's not uncommon for front desk staff to be managing a host of daily responsibilities.
As visitors enter the space, front desk staff should be there to greet them and attend to any needs. Managing manual processes takes staff away from focusing on more pressing tasks, and quickly registering guests takes precedence over engaging with them. If the front desk isn't running efficiently, it can take a toll on the visitor experience and leave a negative impression.
Workplaces with digital or unmanned front desks face another challenge when it comes to creating an unfriendly environment. There is no face behind the visitor management experience and, if not done well, it can leave guests missing a human touch.
Both of these problems can be solved with the help of the right visitor management system. With a VMS, companies can put people back into the heart of their front desk operations. Visitors simply sign in on the iPad or touch-free QR code with their own mobile device, allowing the front desk to focus on the person, providing a welcoming experience. Customize the experience with branding to further engage with visitors and market your company.
Even companies with unstaffed receptions can benefit from going paperless and streamlining the visitor registration process with an intuitive, automated system. Whether it's asking them to sign a health and safety agreement, snap a photo, print a badge, conduct a health screening, facilitate contract tracing, or notify a host—all functionalities are managed through the VMS.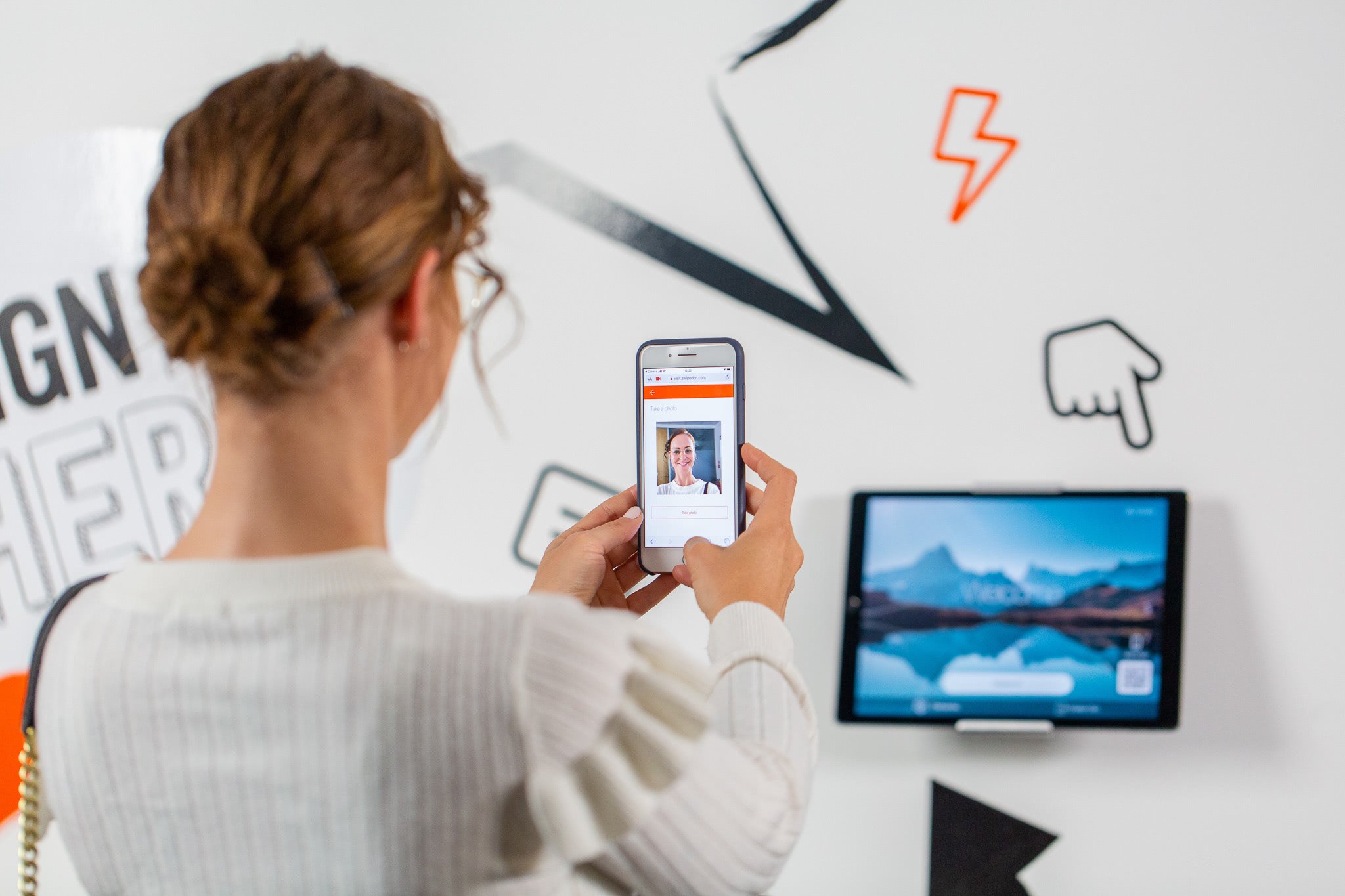 Complaint #2: Uncomfortable or Negative First Impression of Your Workplace
If front desks set the tone for a positive visitor experience, it's important to get it right. Visitors can encompass prospective candidates, clients, vendors, business partners, and other key stakeholders in your organization. It only takes 7 seconds to make a first impression. A bad experience could sacrifice a hot prospect, affect your reputation with clients, and lead to other negative business outcomes.
Factors that commonly affect front desk environments include:
An unclean, unkempt, or uncomfortable environment
Frustrating or unclear registration process
Unprofessional reception area
Lack of professional company branding
Uncertainty with where to wait or how to get ahold of your host
To prevent these issues from affecting your visitor experience, consider each step a visitor makes in their journey at your workplace. Introduce greenery and warm lighting in your reception area to create an inviting atmosphere as guests enter. Upon arrival, have a visitor management system in place to easily self-guide guests through a seamless check-in process.Make sure your VMS has the functionalities needed to give guests what they need—such as sharing waiting instructions, printing I.D. badges, or signing NDAs—to streamline your visitor sign in and create a more enjoyable experience. Once guests have registered, continue building on their good first impression while they wait. Keep guests comfortable with nice furniture and reading materials. Finally, reinforce safety practices by including a copy of your digital agreement in your reception area. All of these measures will reinforce a positive guest experience from the moment they arrive.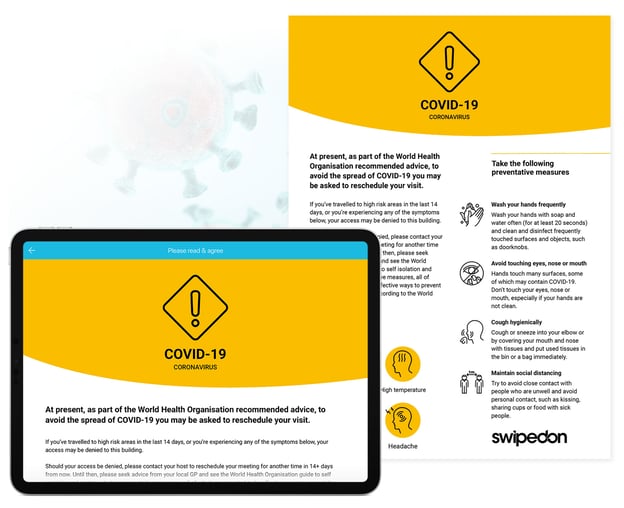 Complaint #3: Concerns Over Data Privacy
Anytime a guest is asked to share personal data, they have a right to know their data is being stored safely and securely. The front desk is no exception.
Paper visitor logs leave guests susceptible to risk and are prone to human error. Many businesses are replacing paper logs with digital solutions to automatically store, track, and retrieve visitor data. However, not all digital solutions are created equal when it comes to privacy and security. As of June 2019, 70% of Americans felt their information was more vulnerable now than 5 years ago.
At the same time, most Americans agreed that it was not possible to go through daily life without providing personal information regularly. So, what can businesses do to safely collect and store necessary visitor data at the front desk and provide peace of mind?
With SwipedOn's VMS, for example, our cloud-based VMS is encrypted, password-protected, and securely available for data recovery. You can easily administer GDPR-compliant digital agreements, NDAs, and screening questionnaires electronically to ensure they're completed as part of the check-in process. With everything stored in a centralized digital platform, it's easy to store, search for, and manage important documents with compliance and security prioritized.
Complaint #4: Slow and Inefficient Processes
One of the most common complaints is also the easiest to fix. Slow, repetitive, or confusing registration processes can have dire consequences on a visitor experience. As mentioned before, reception areas aren't usually a final destination so it's important that guests aren't spending more time there than they have to.
Visitor management solutions automate routine processes and streamline the entire check-in flow:
Self-guided check-in minimizes delays and bottlenecks
Digital forms are quicker to distribute, fill out, store, and access later
Information of frequent visitors can be stored (with permission) for quicker check-in
Pre-registrations of confirmed guests reduces onsite registration times
Visitors see your reception area as an extension of your company brand. Once you understand the common visitor complaints plaguing reception areas, you can work towards updating your workplace accordingly to address them. Consider how your front desk is shaping your visitor experience and what pain points can be alleviated through a visitor management system.