5 Small Things You Can Do to Make Your Visitors Feel Comfortable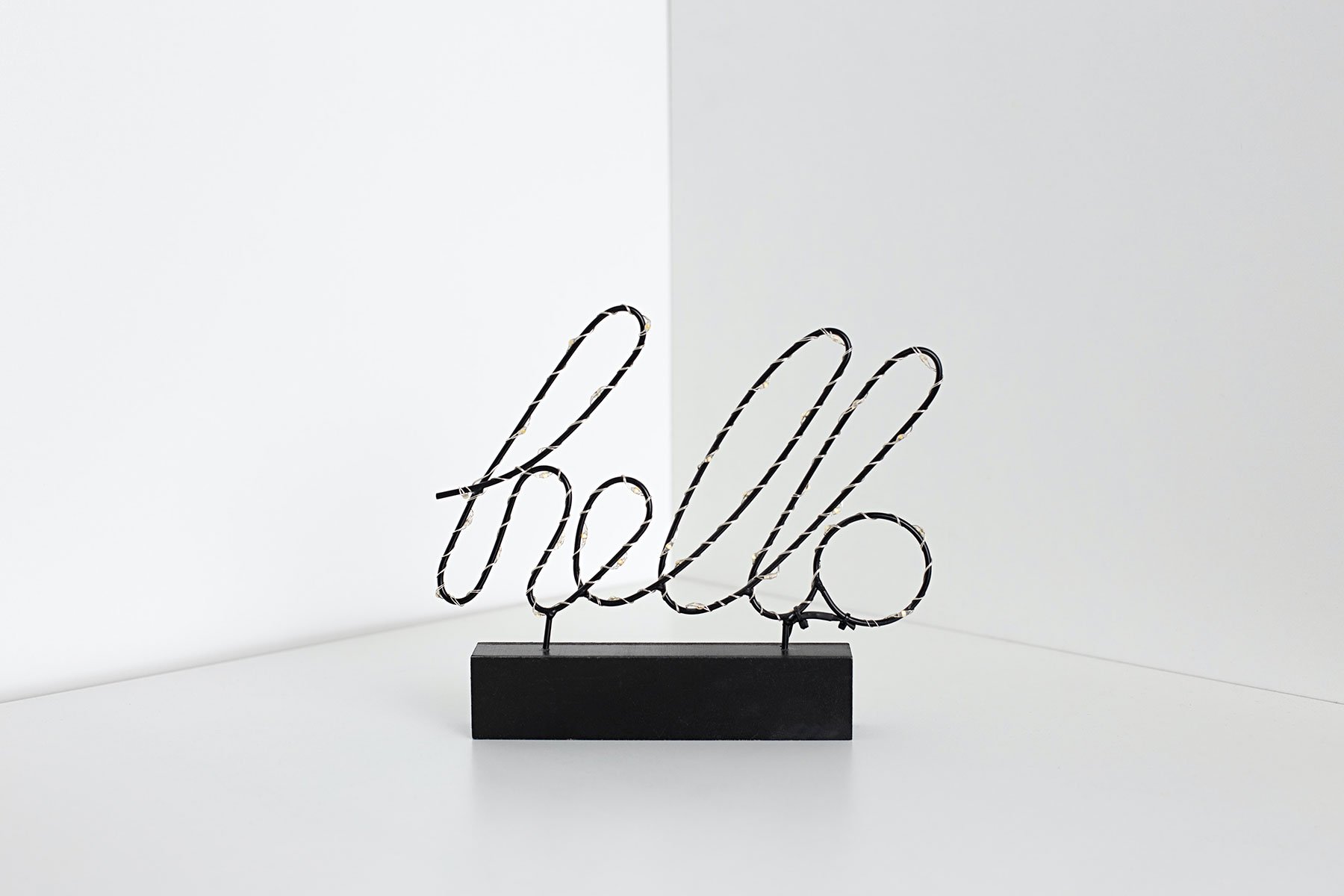 "You don't get a second chance to make a first impression."
While this phrase goes back to at least the 1960s, its relevance applies ever more to businesses today.
"In spite of the congeniality of many professional gatherings, judgments are being made and impressions formed all the time," says Dr. James Uleman, psychology professor at New York University and impression management researcher.
Uleman emphasizes the importance of first impressions when it comes to landing collaborations, deals, sales, and other opportunities.
It only takes 7 seconds for a first impression to form. In most businesses, the first impression visitors will form of your company will come from your reception area. If you want to make a good first impression, it's critical that your reception team goes above and beyond to make sure any potential partners, existing clients, industry leaders, star job candidates, or any guests entering the reception area feel comfortable and welcomed. To help you out, we'll go through 4 small and simple activities that can make a monumental difference to the visitor experience.
---
5 Small things you can do to make your visitors feel comfortable
---
A visitor management system can help you create the best visitor and employee experience imaginable. Here's how:
---
1. Make Preparations for Visitors
While most organizations prepare for visitors as they enter the door, you can take this a step further and send a welcome package via email or mail before the visit. The welcome package can include things like clear location and driving instructions, area maps, parking instructions, directions to enter your organization's reception area, check-in instructions, a list of biographies of people they'll come into contact with, a visit itinerary, and anything else you think is necessary.
Sending a welcome package is a helpful way to show guests that you're expecting them and that they matter to you and your business. If you're preparing for a VIP guest that's coming to visit from out of town, you can even take care of their travel arrangements, like arranging a car pick up for them from the airport or having someone from your organization to personally pick them up. If they're spending additional time in your area, you can print out a list of attractions and restaurants for them to visit. These thoughtful gestures are a great way to set the tone for a positive and comfortable visitor experience.
2. Smile and Greet Visitors Warmly
According to the Huffington Post, a simple smile can cause others to smile too, decreasing their stress levels, relaxing the body, and serving as a fantastic mood lifter. If a smile alone can help boost your visitor's mood, imagine what can happen if you make eye contact with your guests and greet them by their name.
The key is to ensure your guests feel like you're happy to see them and their presence is expected and welcome. Achieving these goals requires an attentive front-desk staff and a specific procedure or protocol for greeting guests. You should let your receptionist staff know of your expectations for greeting visitors. For example, when guests arrive, a front-desk staff member needs to smile and make clear eye contact, followed by a standard greeting such as, "Good morning/afternoon - welcome to our organization, how can I help you?"
To ensure your front-desk staff are always attentive and putting guests first, establish a company culture that's respectful of administrative staff. It's hard for front-of-office staff to be happy, friendly, and welcoming if they're overwhelmed with tasks. Avoid giving your receptionists too much work that will be derailed by frequent interruptions.
You can also assist front-desk staff with software tools like a visitor management system (VMS). A VMS automates the check-in process so they have more time to greet and attend to your guests' needs.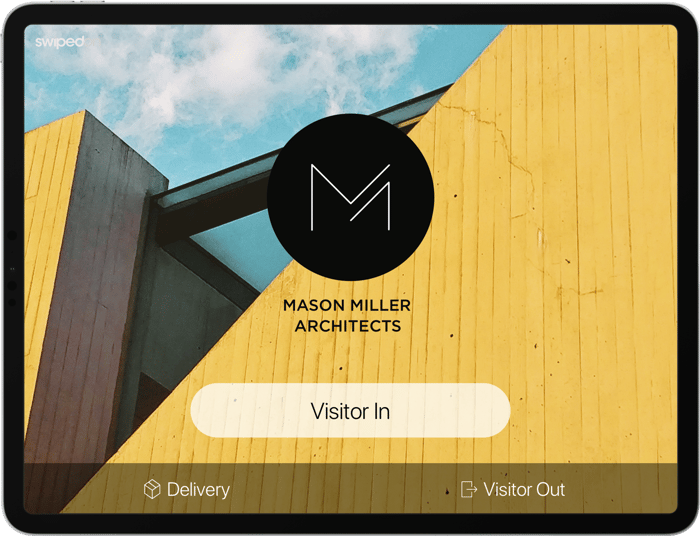 3. Anticipate Common Needs
While your visitor's goal may be to attend their meeting, they often have other secondary needs as well. For example, upon arrival, your visitors may need to use the restroom. They may also feel thirsty and could use a cup of water or coffee, or they may be feeling a bit hungry and would like some light refreshments. If your office is in a large building, your visitors may also need clear instructions to get to the floor or room of their meeting.
To help your visitors feel more comfortable we recommend you offer refreshment options, building directories, and visibly display signs pointing to restrooms. Today's visitors may also request a charger to charge their phones while waiting. Making sure phone charging stations are readily available will show your organization's level of thoughtfulness and conscientiousness.
4. Make visitors feel safe
Visitors also need to know they can feel safe in your facility. With the current global COVID-19 pandemic, show visitors that you're carefully screening visitors and employees for signs or risks of illness, and offer the option of contactless sign in. Regardless of your type of business, we recommend using a VMS to ask all visitors about their recent travel history, exposure to sick individuals, and their current state of health.
A digital agreement can also be used so visitors acknowledge their current health status and risk factors, or to provide explanations for appointment rescheduling if they may be at risk of having COVID-19.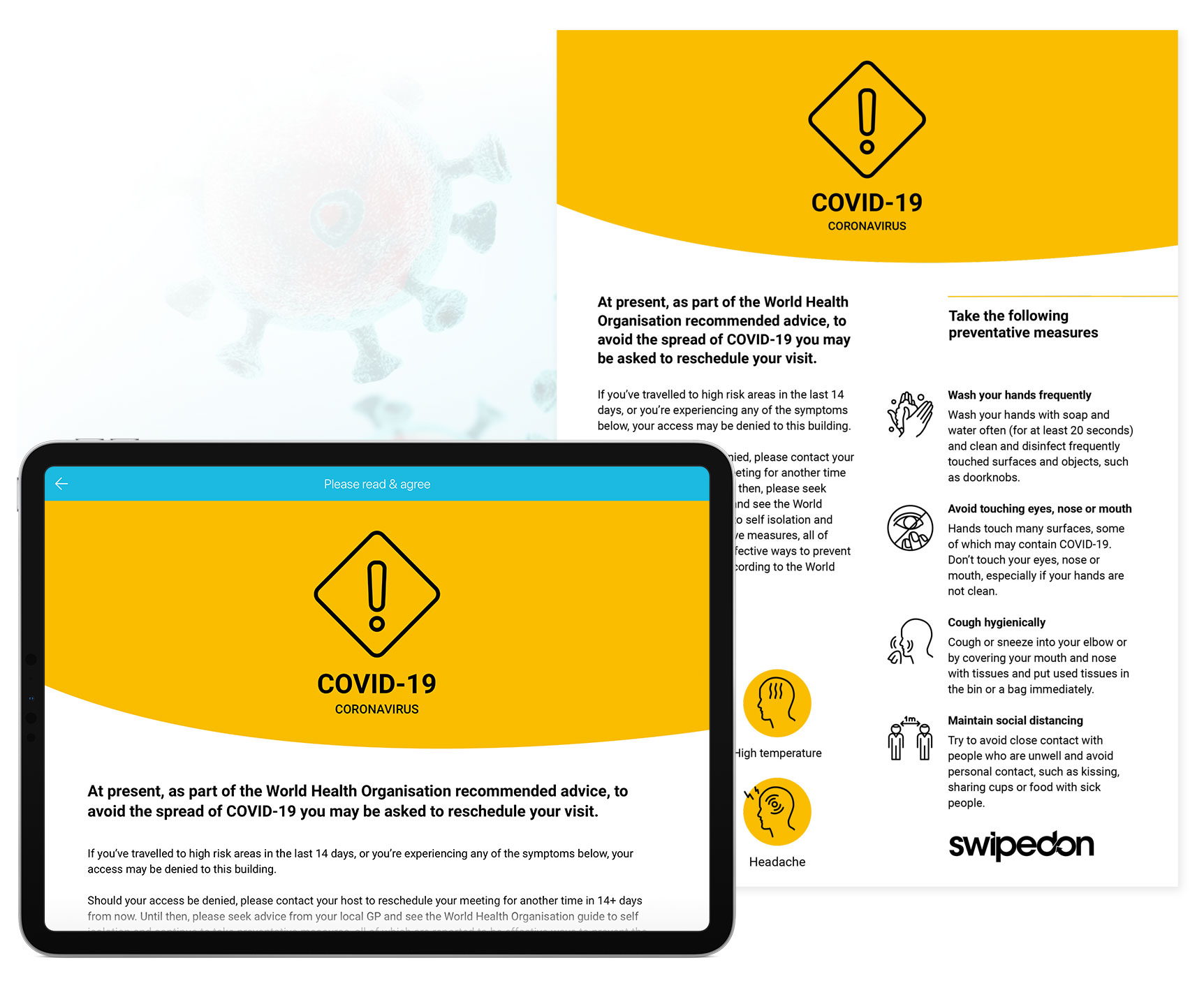 The CDC suggests that if your organization is a long-term care facility or nursing home, you need to more carefully and aggressively screen visitors, since residents in these facilities are at high risk from COVID-19. While this is not typical, it's now a requirement by the government and is necessary to protect your staff members, workers, and residents.
These actions are a great way to show that you take the safety and security of your employees, visitors, and residents seriously, which reflects well on your organization.
5. Make Your Lobby Open and Inviting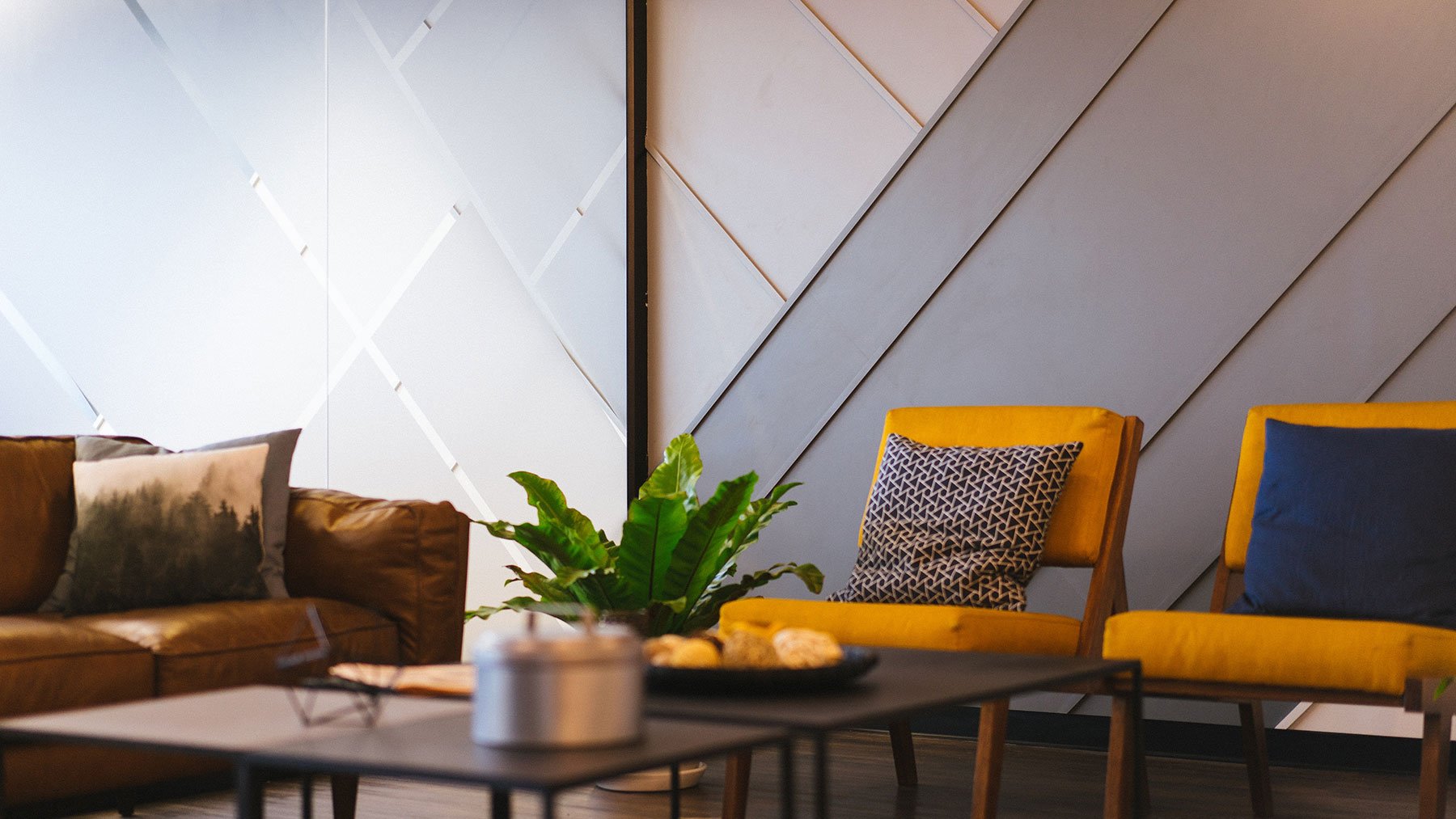 Apart from welcoming visitors, it's important to make sure your reception area is as warm and inviting as possible. First, the reception area should be on-brand, well-lit, and clean, with a comfortable place they can sit while waiting to be seen.
Going the extra mile to make your reception area interesting will help establish a positive first impression for your visitors as well. We recommend adding sensory experiences like a nice relaxing playlist, a fresh scent, and some greenery to brighten up the space and give it a bit more color.
"Greenery is a simple and inexpensive way to brighten up any room, especially a small office lobby design. The best place to keep small plants is on a side table where they can be out of the way and will not get knocked over. If you have a large floor plant, you can tuck it in the corner, out of the way," says Lauren Romano, contributing writer at BizFluent.
Making a good first impression doesn't have to be overly complex or difficult. You can start by preparing ahead for guest visits, training staff members to be warm, attentive, and friendly to guests at all times, anticipating your guests common needs, and improving your lobby so it's more open and inviting. Not only will these strategies help elevate and create an inviting waiting room atmosphere, but are also an important first step in providing an exceptional visitor experience with your company.
If you want to work on making your visitors feel more comfortable today, get in touch with us for a free trial.
Featured Image: Nikolai Chernichenko
More from the blog
4 Ways to Modernize Your Front Desk
4 Ways to Make Every Office Visitor Feel Welcome
Brand Love at First Sight: How to Showcase Your Brand at Your Office's Reception
7 Simple Yet Powerful Reception Area Ideas For Your Business