Maximize Security and Access Control with a Workplace Management System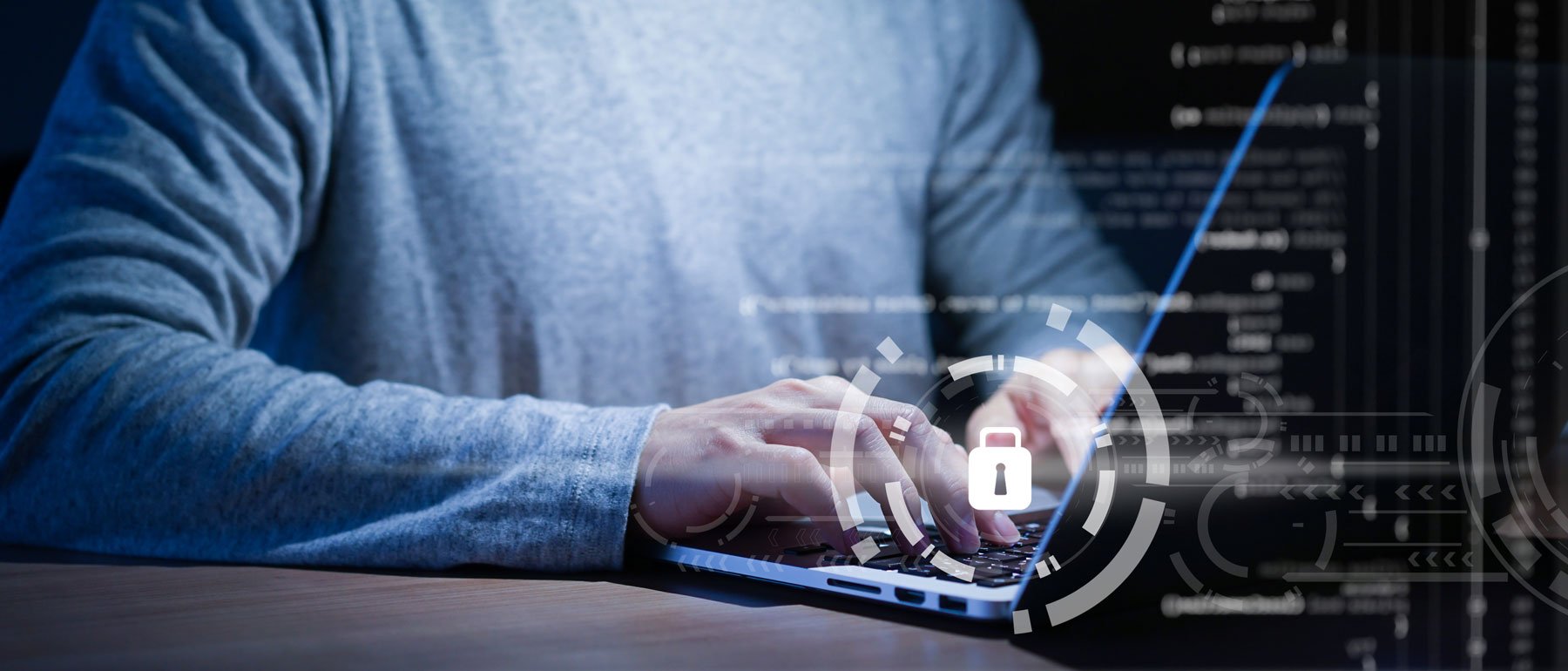 Having a robust digital workplace management system (WMS) is an essential element for any business looking to stay ahead of the game with its technology. In recent years, more businesses have been implementing digital WMS in their offices.
Some of the key drivers for businesses are to comply with data regulations, to support contact tracing efforts during the pandemic, and ensure building security and safety, and while they're widely adopted for these purposes, many companies are not utilizing them to their full potential.
Access control is critical for achieving maximum building security. Security personnel and front desk staff are essential to the ecosystem but cannot provide a 100% round-the-clock guarantee against human error.
This is where a workplace management system comes in. When choosing a WMS, it's important to consider how it will help you manage access control.
So, how do you know you're getting the most bang for your buck out of your WMS? Here are 5 ways a WMS also works to maximize safety and security at your business.
Ensure GDPR Compliance
With the introduction of the General Data Protection Regulation (GDPR), companies are now being held more accountable for how they collect, store, use, and protect customer data and personal information.
Implemented in May 2018, the GDPR is directed at organizations operating or offering products and services in the European Economic Area (EEA), which comprises the 27 European Union (EU) member states plus Norway, Iceland, and Liechtenstein. The UK's data protection laws also mirror GDPR.
Many companies are still unfamiliar with the GDPR and don't realize that their processes for ensuring data privacy may be outdated and opening the door to accidental or unauthorized disclosure of, or access to, personal data. The penalties regarding GDPR non-compliance are no small matter. Google received a $57 million financial penalty for violations in France. Being penalized can also leave a significant mark on your business's reputation.
A data regulations compliant system means that you're addressing visitors' data security and protecting personal data. The right WMS enables you to replace insecure traditional paper log books and make use of secure data processing by using sub-processors covered by the EU/US Privacy Shield and helps you to easily archive or anonymize visitor or employee data.
Appointment and Arrival Notifications
Receiving notifications has become commonplace. So much so that according to Business of Apps, the average person in the US gets 45 push notifications per day. Not only can they be used to stay up to date on the latest news and trends, instant messages and notifications are also fast becoming a part of the way we work and do business.
Many workplace management systems use notifications to keep both employees and visitors in the loop. When a visitor arrives the host immediately receives an email or SMS notification of the arrival.
Guests can also be sent an email notifying them of their visit and additional information they need to be aware of (e.g. what to do after entering the building). Notifications help to streamline the sign-in process to ensure there are no communication gaps, visitors are not kept waiting, and you have a full overview of who (and when) people are entering and exiting the workplace. Win-win!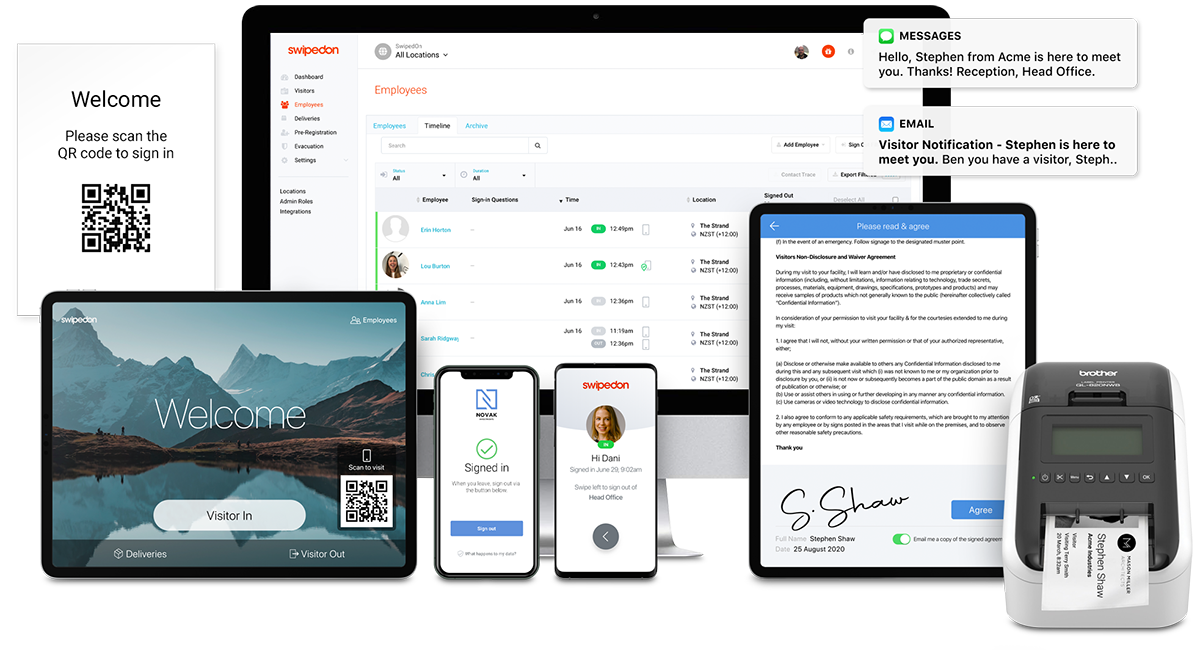 ID Badge Printing
Getting a visitor ID badge is a standard part of entering many businesses. Unfortunately, if the process is a manual one, it can be tedious; arriving at reception, confirming your visit, waiting to get the ID printed.
Using a WMS with integrated ID badge software helps your business to streamline the visitor tracking and management process and facilitates a faster and more efficient sign-in process.
Guests can be pre-registered to gather important information so all reception has to do is print the ID badge upon the visitor's arrival. Your front desk and other employees will be able to clearly identify who is on the premises in real-time. Visitors' whereabouts can also be monitored to ensure restricted and hazardous areas are not being accessed.
In the end, streamlined ID badge printing also sets a precedent that your company is professional while prioritizing security and access control for visitors, employees, and others entering your organization.
Digital In Out Boards
As companies increasingly embrace hybrid work models and flexible work agreements, the need for increased transparency over employee comings and goings will only grow.
Microsoft research from early 2021 revealed that 66% of companies surveyed were considering an office redesign to accommodate hybrid work. Over 70% of employees said they wanted flexible remote working agreements to become permanent.

Allowing employees to work from wherever they feel most productive has enormous benefits and can result in happier workers willing to deliver more value to the company. However, it also presents significant difficulties. When team members are spread out across multiple locations, keeping track of who is and isn't in the office becomes tougher.
A WMS provides a digital means of tracking who's on and off the premises. Using a WMS as an employee In Out board can help front desk staff keep a closer eye to ensure that only authorized individuals are on the premises.
With SwipedOn Pocket, you can also make use of our contactless sign in app for employees. This not only helps you facilitate a risk-free workplace via a contactless sign in experience for your staff but also gives you real-time information on staff movements.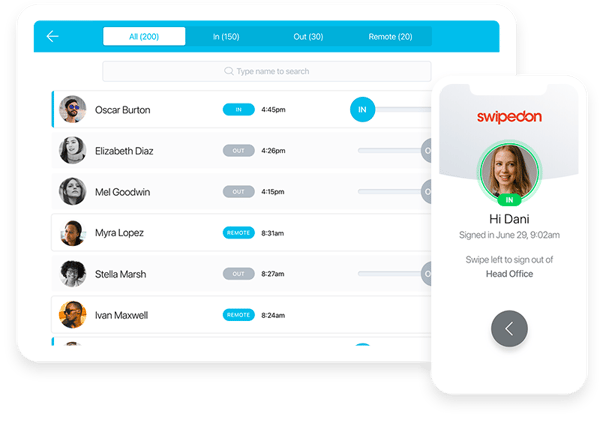 Use Versatile Software
When companies begin to scale, it's not uncommon to expand across several locations around the world. While this is exciting, it's important to think about how your processes can be integrated to ensure operations continue seamlessly.
Creating an entirely new security strategy from scratch could present several risks. If a process hasn't been trialed, you could leave yourself open to gaps that others can exploit. Moreover, visitors from other offices might not know how to carry out the necessary due diligence processes for where they are.
Instead of creating siloed approaches to risk management, a better idea is to ensure that processes are dynamic enough to work in other offices. Using technology such as a WMS can ensure this by providing all the necessary tools necessary, which are also easy to learn and use.
By adopting a more versatile approach, your business can ensure that everybody is informed about the security processes they need to know.
Maximize your building security and access control processes with the right system
Building security, both in the physical and technological sense, has been more complex and more critical. Fortunately, technology is evolving to provide innovative solutions that can be easily integrated into organizations.
Visitor and workplace management systems have moved beyond simply allowing users to sign in and out. They're now multifaceted platforms that maximize your business's security and access control. When looking to invest in a WMS, maintaining data compliance is a must, as is considering how it will support health and safety for your employees and visitors.