4 Reasons Your Visitors Hate Leaving Personal Info at the Front Desk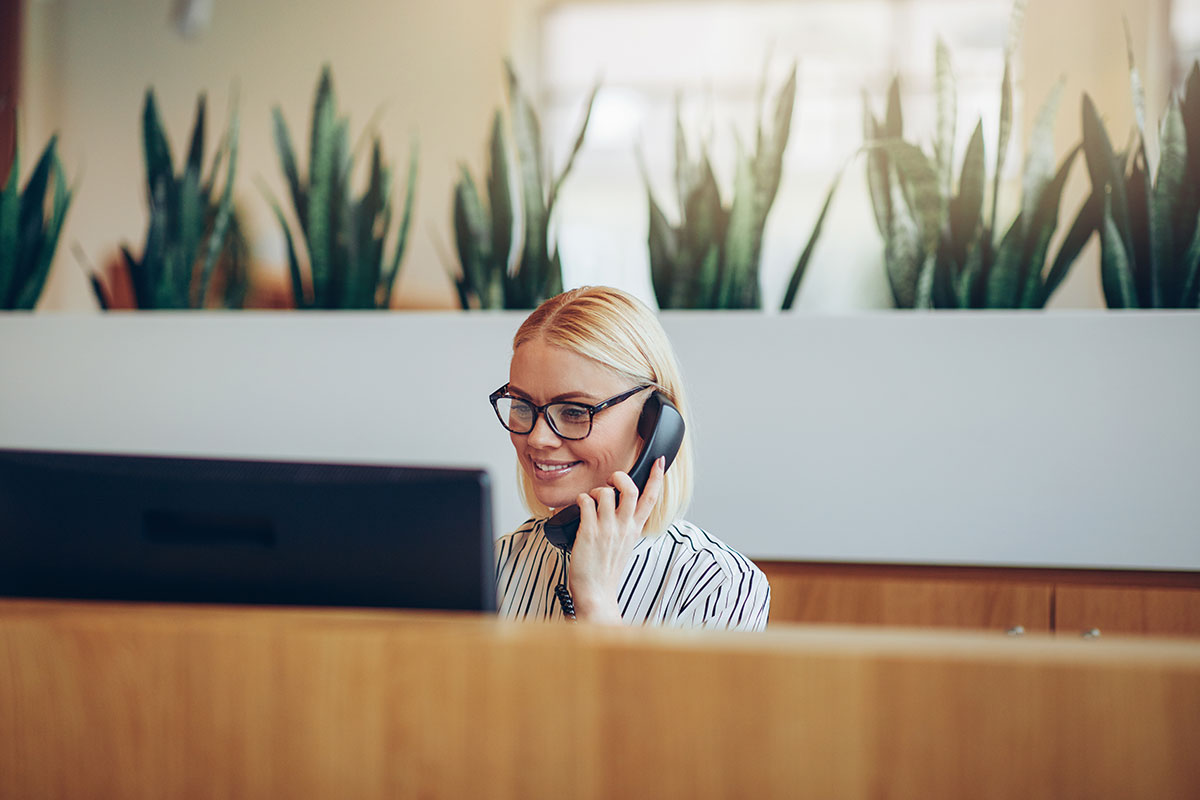 Think about the last time you signed into a building. Chances are, you left your name and maybe a phone number, or had a photo taken without giving it much of a second thought. Thinking back on it now, though, you may start to wonder... What happened to that data?
To keep the workplace safe, you need to track every person who passes through its doors. This means collecting personal information—which, unfortunately, makes some visitors uncomfortable. After all, why should you leave your details with a stranger?
From streamlining your visitor registration to installing workplace check-in systems, there's a lot you can do to make the process more welcoming and secure—not to mention compliant. Below, we'll go through the reasons why your visitors don't want to leave their personal information at the front desk and what you can do to put them at ease.
1. Visitors Value Data Privacy
Data privacy is a big buzzword at the moment and people are wary of handing information over that could be misused. According to the BBC, The Chartered Institute of Marketing (CIM) survey of 2,500 people found that 57% did not trust companies to responsibly handle their data.
"People are nervous about sharing personal data. Fear of data breaches and misuse has them on high alert," said Chris Daly, from the Institute.
Many are educating themselves about their rights, as well as new legislation—legislation that includes the California Consumer Privacy Act (CCPA), the EU's General Data Protection Regulation (GDPR), and Japan's Act on the Protection of Personal Information (APPI).
If your visitors don't feel like you've taken the right steps to protect their information, they'll refuse to sign in—and will be well within their rights to do so.
Fears include having their data sold to other companies, fraud, or simply the lack of privacy in itself. Others are uncomfortable with the intrusion: demanding personal details and biometrics without a legitimate reason can seem intrusive and off-putting for the unprepared visitor.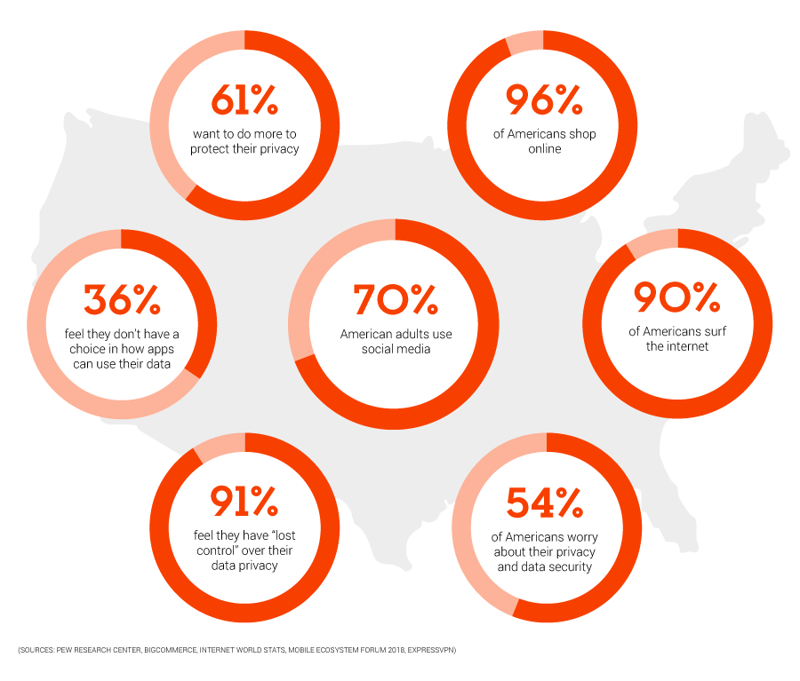 Clarity and communication can go a long way to alleviating these problems. If your reception team tells visitors exactly why their information needs to be collected and what it will be used for, you'll ease their fears. Check-in systems can also prominently display privacy and data processing messages so users know it's a priority for the business.
2. Handing Over Data is Unnecessary
Often, visitors just don't see the point in leaving their data behind, especially for short, casual trips like seeing a friend for lunch or attending a quick meeting. Upsetting visitors before they even enter the office is never a good idea, so do what you can to make the process as smooth as you can:
Train front desk staff to welcome visitors in a friendly and professional manner
Make sure employees working at the front desk know the importance of data collection, as well as how to explain this to visitors
Teach staff how to use your check-in system, including how to show visitors data compliance and FAQs
Consider using an electronic visitor management system and customize your questions so visitors only have to submit minimal personal details
Clearly communicate your privacy policy and make non-essential fields optional
3. Visitors Are in a Rush
Check-in processes—even quick sign-ins—can be a lengthy process, especially if there's no one at the front desk or there's a queue. Here are some of the most common issues—most of which you'll almost certainly recognize from personal experience:
Queues at the front desk
Front desk staff are unaware of the meeting, struggling to provide answers
Reception being unable to contact the host
An unstaffed reception area
Too much paperwork to fill in
A lengthy and overly-complex sign-in process
Being asked for a ton of information when you're running behind schedule is never convenient. Technology can help. Rather than relying on reception staff and a logbook, visitors can utilize a visitor management system to swipe in, while the host is automatically sent a notification of their arrival—streamlining the entire process.
4. Fear of Data Being Resold
Visitors are worried you'll sell their data to a third party, which could lead to, for example, unauthorized use of personal data or even receiving unsolicited marketing calls.
In fact, many companies store visitor data, which they then use for selling, feedback, and marketing purposes. Thanks to the GDPR in Europe and the California Consumer Privacy Act (CCPA) in the U.S., customers can now request websites and other organizations to stop selling their data. Those who fail to comply will incur a significant fine.
While there is some leeway in regards to collecting visitor information, it's better to put their needs first: give them the option to delete their own data manually.
SwipedOn's visitor management check-in system has the option to anonymize data and businesses are encouraged to anonymize data at timed intervals (for example every 3 months) as per their company policy and local legislation.