5 Things Big Companies are Doing to Prioritize Staff during COVID-19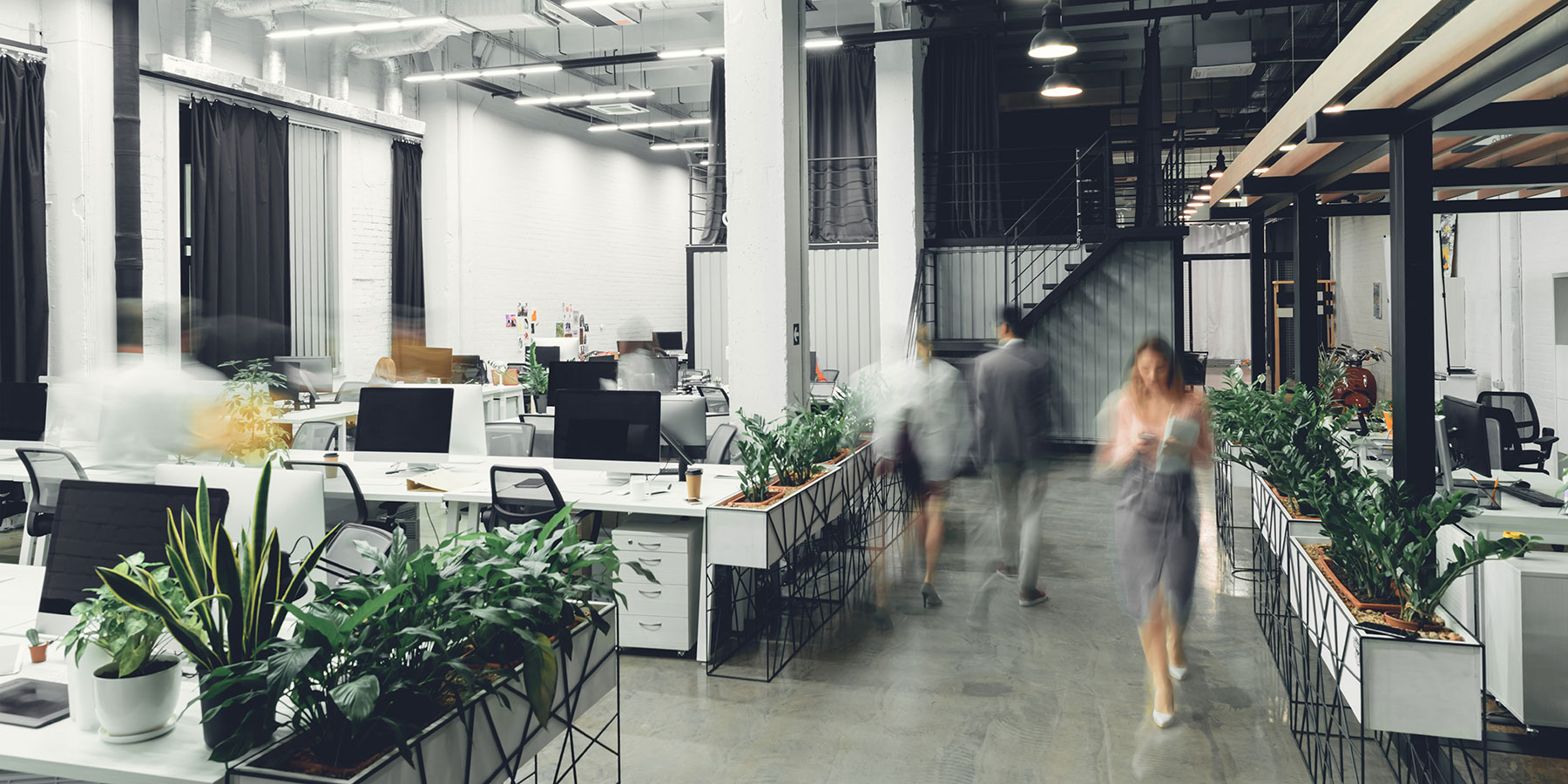 There have been a variety of responses to the COVID-19 pandemic throughout the world, including airline shutdowns, travel bans, quarantines, social distancing measures, and the temporary closing of non-essential businesses. These measures have dramatically reshaped how people work, and travel for work.
Moreover, in a recent study more than half of employees stated that they would not return to work out of fear of getting sick. That means the majority of employees surveyed feel their company could be doing more to prioritize their health and safety.
As states begin to loosen pandemic restrictions and businesses plan for employees to return to the workplace, numerous companies are stepping up to show they are doing all they can to prioritize their employees' health and safety during the COVID-19 pandemic.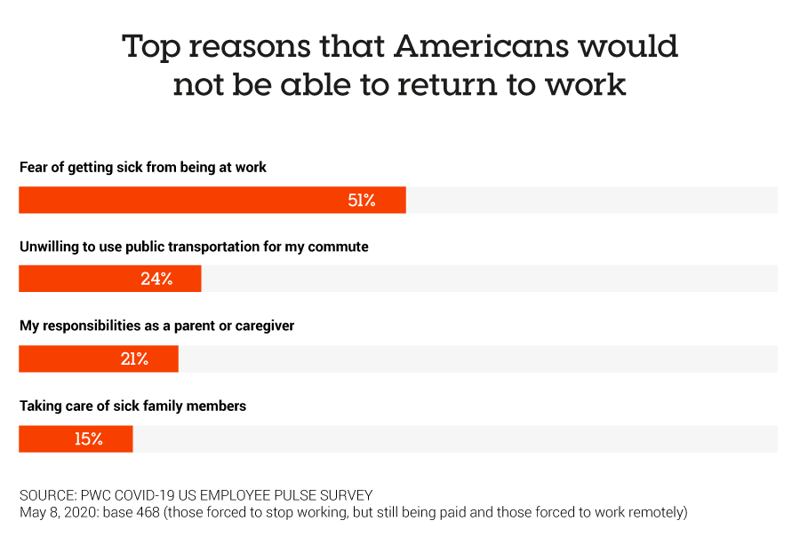 In this article, we'll detail tools, platforms, and innovative technologies that companies have implemented in an effort to ensure the health and safety of their employees during COVID-19.
1. Daily Audits of New Health and Safety Measures
Protecting the health and prioritizing safety of employees were at the forefront of many businesses since the beginning of the COVID-19 outbreak. As such, a lot of companies started integrating significant process changes that could effectively track and monitor the implementation of necessary health standards.
One such process was demonstrated by e-commerce giant, Amazon, who began daily audits in order to gauge the effectiveness of new health and safety measures for their newly instituted protocols. These included:
New communication methods (e.g. text messages and signboards).
Break room tables and microwaves have been re-organized with social distancing in mind so employees can use these spaces in comfort.
Reducing office traffic and congestion by implementing new ways for teams to clock in and out such as contactless sign ins, ending post-shift security screenings, and staggering shift starts and break times.
Adjusting training schedules to minimize the number of employees gathering in one spot.
Ensuring hiring processes encourage social distancing and moving many activities online.
By doing so, Amazon was able to ensure that their team members are informed, educated, and in full compliance with new standards.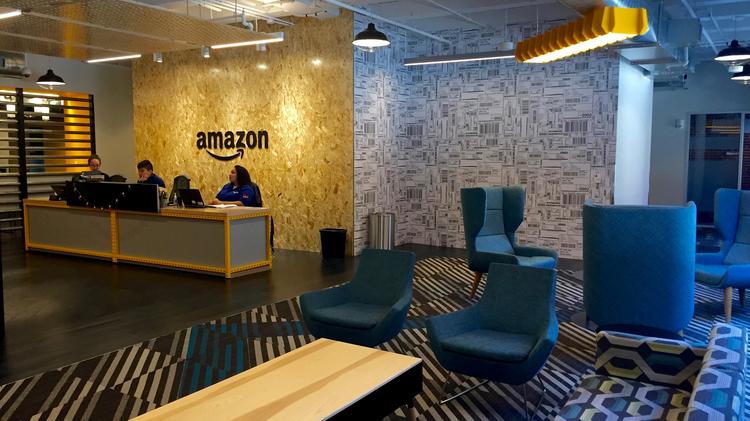 Notably, Amazon also established the Amazon Relief Fund with a $25 million initial contribution to support independent delivery service partners, drivers, and seasonal employees under financial distress.
2. Protect and Support Associates with Mental Health Resources
A big part of employee safety is hinged not just on their physical health but on their mental well-being as well. This is something that companies shouldn't overlook; and if you're looking for ideas on how you can equip team members with the right tools to help them better manage their mental health, take your cue from Coca Cola's COVID-19 response.
As part of their COVID-19 response, the company instituted additional cleaning and sanitization routines focused on high-touch surfaces. They've also encouraged remote working among employees and have restricted travel and visitors to their facilities. Given the impact of this pandemic on people's mental health, Coca Cola launched the "Life at Coke" mental health platform.
Through this platform, the company was able to offer mindfulness resources to its nearly 10,000 employees and give access to helplines, support groups, webinars, fitness sessions, and professional development programming.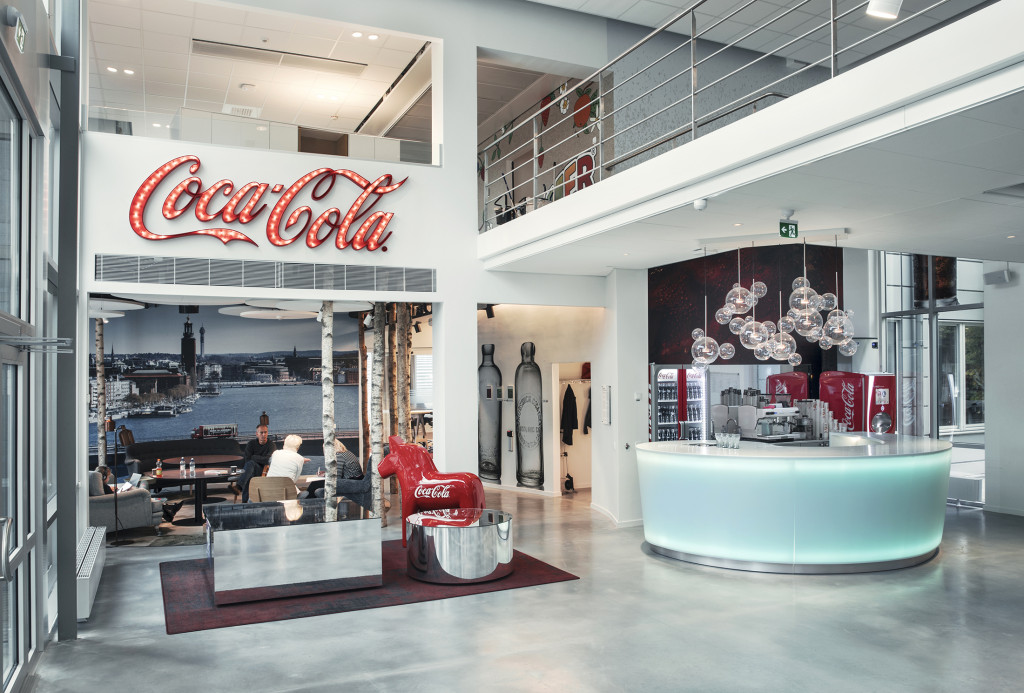 3. Provide Access to Free Financial, Health, and Family Resources
While some brands have taken the initiative to provide their employees with mental health resources, financial giant Ally went a step further by providing their employees with access to the financial, health, and family resources they need to stay safe during the COVID-19 pandemic. Ally employees now benefit from:
Paid medical leave for employees diagnosed with COVID-19

Additional childcare benefits

Access to free mental health professionals, through the Employee Assistance Program via text or chat
Free, no cost financial planning support, with access to certified planners and credit monitoring programs
Virtual doctor check ins and online health care services
Well-being modules and functionality designed to get employees to stay physically and mentally healthy at home
The resources listed here do not encompass all that Ally is doing to prioritize their employees during the pandemic. Kathie Patterson, chief human resources officer at Ally, summed up their efforts best:
"This pandemic has shown how critical it is to embrace our humanity, be understanding and caring — and that holds true for companies, too. Make sure 'human' is prioritized in Human Resources. At Ally, we've been driven by what's right — just like our mantra to 'Do It Right' — and we will do whatever we can to support the well-being of customers and employees."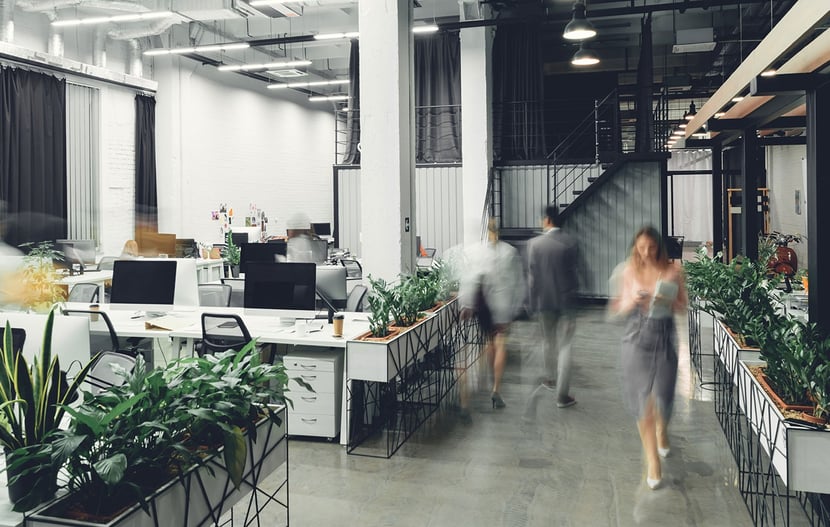 4. Install Sneeze Guards at Registers
While some of the larger companies' approaches to employee health and safety relied on the implementation of software and technology, others turned to physical tools to help minimize the risks posed by the virus in the workplace.
Dollar General's approach to employee safety is the most practical. The Tennessee-based company not only shortened store hours to allow for enhanced cleaning of its facilities, but they also installed over 40,000 plexiglass register barriers and established shopping hours for seniors.
Dollar General distribution and cold storage facilities are also taking precautions in common areas (e.g., break rooms, restrooms, locker rooms). Traffic flow pattern indicators and additional distancing measures have also been put in place.
5. Develop Technology to Enforce Social Distancing
The reality of having to reopen businesses amid an ongoing pandemic placed a lot of focus on how companies will be able to make employees feel safe in the workplace.
Innovative technology plays a key role in enforcing new standards that will facilitate social distancing in the workplace. For instance, platforms like SwipedOn Pocket ensure that companies can easily implement a contactless sign in experience. The app can be downloaded onto employees' smartphones and allows employees to simply scan a QR code as they enter and exit the office premises, instead of having to manually log in and out at the reception area.
In the above video, iOS Developer Jason guides you through the SwipedOn Pocket app.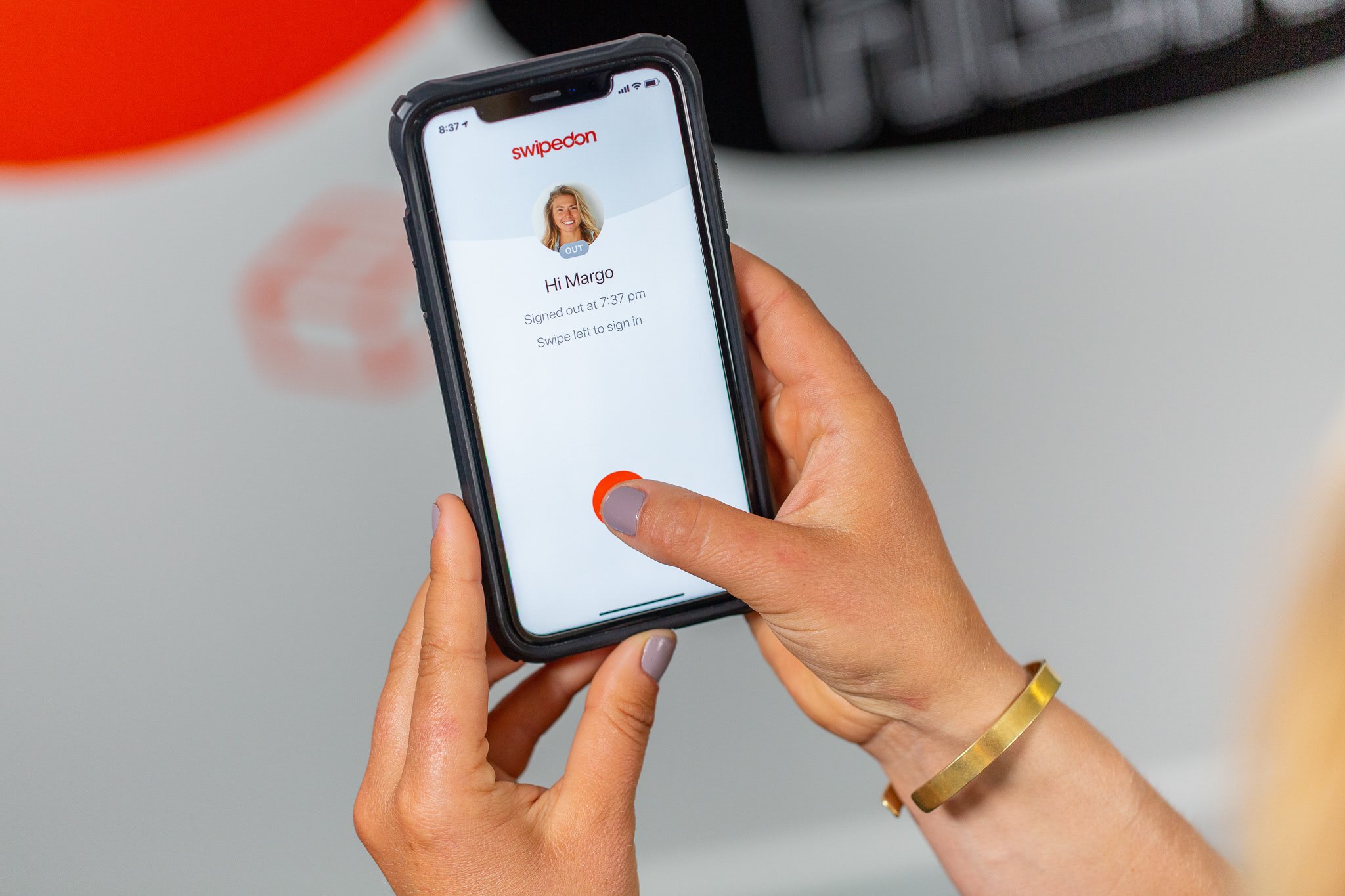 Another great example comes from home improvement retailer Lowes, who created an app that enables store managers to monitor customer traffic and enforce social distancing throughout the store. Furthermore, employees using a handheld device can use the app to track the flow of customers in the store and limit entry inside. "Social distancing ambassadors" have also been added to manage proper distancing between customers at checkout.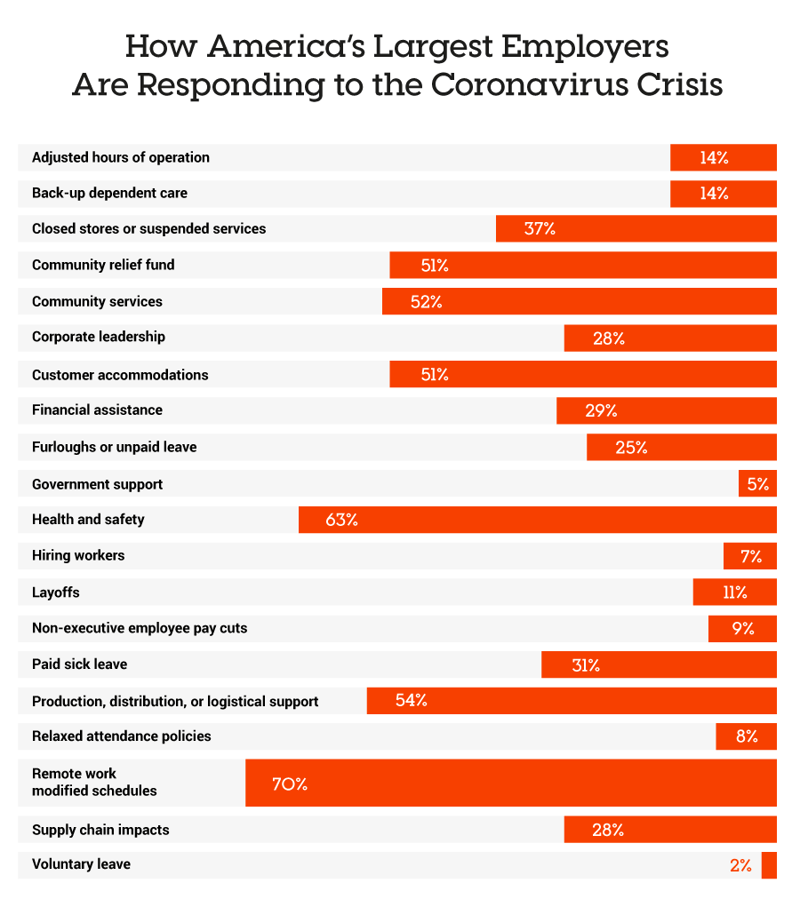 Employees want to know that the companies they work for have their backs as they adapt to a new working normal. The use of such technologies demonstrate how innovation can create a real impact in terms of prioritizing the well-being of team members during COVID-19, which is essential for businesses to keep moving forward during difficult times. With the right platforms in place, employers are able to prioritize their safety and take the necessary steps to reopen safely during the global pandemic.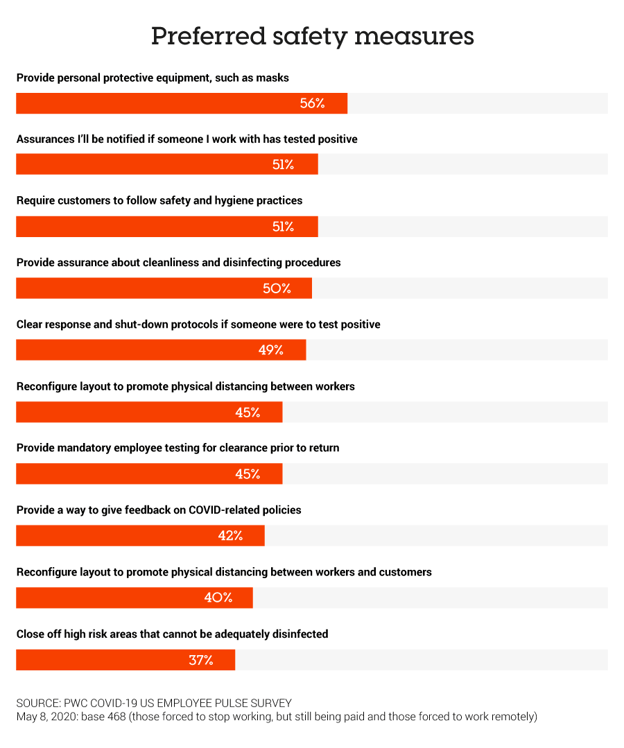 A visitor management system can help your company minimize the spread of COVID-19 by providing a contactless sign in, screening visitors and employees, and contact tracing to pinpoint potential risk exposure and quickly take action.
If you want to minimize the risk of a COVID-19 outbreak in your workplace, sign up for SwipedOn's 14-day free trial today to see how a visitor management system can help keep your workplace safe now, and in the future.
More employee management tips on the blog
Ways to Help Your Employees Maintain Healthy Distancing at Work