Using Your Sign In System to Create Positive Customer Experiences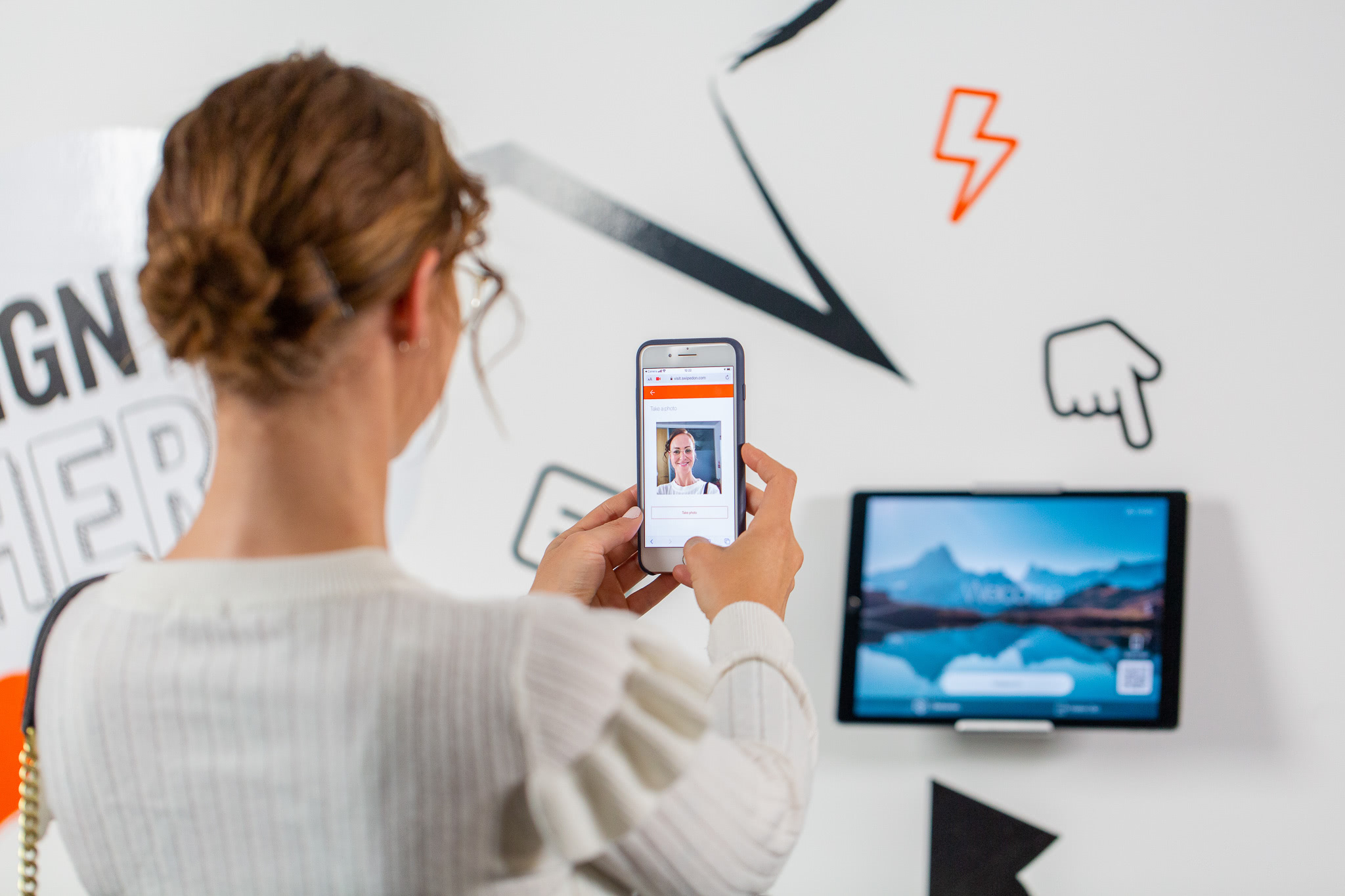 As your company scales and evolves, it's essential to ensure you keep providing an excellent customer experience. You might already be using a workplace sign in system to significant effect, but did you know it can also help keep your customers happy?
An effective sign in system can (and should) do more than just ensure compliance and keep the workplace secure and organized.
If you're looking for ways you can enhance your customer experience you're in the right place. Keep reading to find out how you can use your sign in system to do it.
Assess the Performance of Your Workplace Technology
Technology plays a crucial role in 21st-century workplaces. Believe it or not, research cited in Business Insider revealed that around 70% of employees would be willing to take a pay cut if they could use technology and software that's twice as good as what they currently have.
As well as making employees' lives easier, the right technology can elevate your customer experience through efficiency and effectiveness. Identifying the weak points in your current customer experience can help to assess the performance of your current workplace technology.
Possible shortcomings could include outdated and slow software, and this can impede clients from entering the premises on time leading to frustration. Technology that doesn't allow you to automate basic processes means your front desk staff aren't available for more important tasks. Not only this but non-compliant software can put customer data at risk and damage their trust in your organization.

Streamline Your Visitor Logs
One of the most common visitor management mistakes is having a complicated sign in system for visitors. These often include unnecessary and wasted paper sign-in books (also bad for the environment), cumbersome processes that diminish the customer experience, and a high risk of non-compliance due to data security issues.
You can provide a better experience to customers by streamlining this process. Consider reducing how much information you collect from visitors and using a digital sign in system to ensure all information is secure. Digitize as many areas of your visitor management system as possible. This will help to ensure that all of your visitor management processes are integrated to provide a positive and efficient customer experience.
Identify the Necessary Upgrades
Put the customer experience at the front of mind and consider which upgrades are necessary or likely to be helpful. For example, with many businesses adopting a hybrid work model, you might want to choose technology that gives you a complete overview of who is on your premises with a digital in out board.
Other upgrades you might want to consider include:
QR code check-in
Automatic ID badge printing
Once you've considered these options and what they bring to the experience, you can decide if they can improve your overall customer service strategy.
How Can a Workplace Sign In System Help?
Reduce Waiting Times
You only get one chance to make a first impression, so this is no time to keep clients waiting.
In research published by Zendesk, 60% of respondents said that long hold and waiting times with an agent were the most frustrating aspects of a poor customer experience.
Similarly, lengthy waiting times and an unorganized sign-in process can leave visitors frustrated.
A digital visitor sign in system makes signing in fast and easy. It can include badge printing to boost security and the identification of those on the premises. This shows professionalism that customers appreciate and helps to enhance your company's reputation.
Personalize Each Visitor Journey
Knowing how to personalize your customer experience can elevate your business to the next level. In Salesforce's 2020 Trends in Personalization report, 52% of people said that personalization had a "strong" impact on advancing customer relationships—and a further 26% said it had a "very strong" impact.
Offering a personalized visitor sign in process shows that you understand the customer's needs while contributing to an excellent customer experience.
Digital sign in systems can help personalize the customer experience by allowing you to gather information on visitors' preferences, along with details such as their areas of expertise and the company they work for. Using these details to add a personal touch can make customers feel valued and want to come back.
With SwipedOn you can also customize visitor flows based on who you are welcoming to your site. For example, you may not require all visitors to provide the same information, so you can customize the flow that each visitor goes through based on what you need from them.
Create a safe environment
When considering the customer experience, don't underestimate the importance of safety.
Businesses have to deal with underlying threats each day, including:
The risk of intruders causing physical harm
The potential danger of fire or other disasters
Unauthorized access to secure areas and assets
A sign in system can help you address these issues and minimize security and access risks. It can also improve health and safety protocols with features like contactless sign-in; assessing if someone poses a health risk, and maintaining records for contact tracing.

Creating a positive experience means thinking about all of the customer touchpoints.
Modern workplaces need to be dynamic, and a good customer experience starts from the moment visitors enter your premises.
Visitor management strategies must fit in with company branding and ensure efficiency, personalization, and safety. Before investing in a visitor management system to improve your customer experience, it's a good idea to assess what you're already doing—what works and what doesn't. Then determine the features you need to enhance the experience even further to create a seamless sign-in process and set visitors up for a positive experience at your office.