Product Update: Employee Page Refresh & Visitor Field Improvements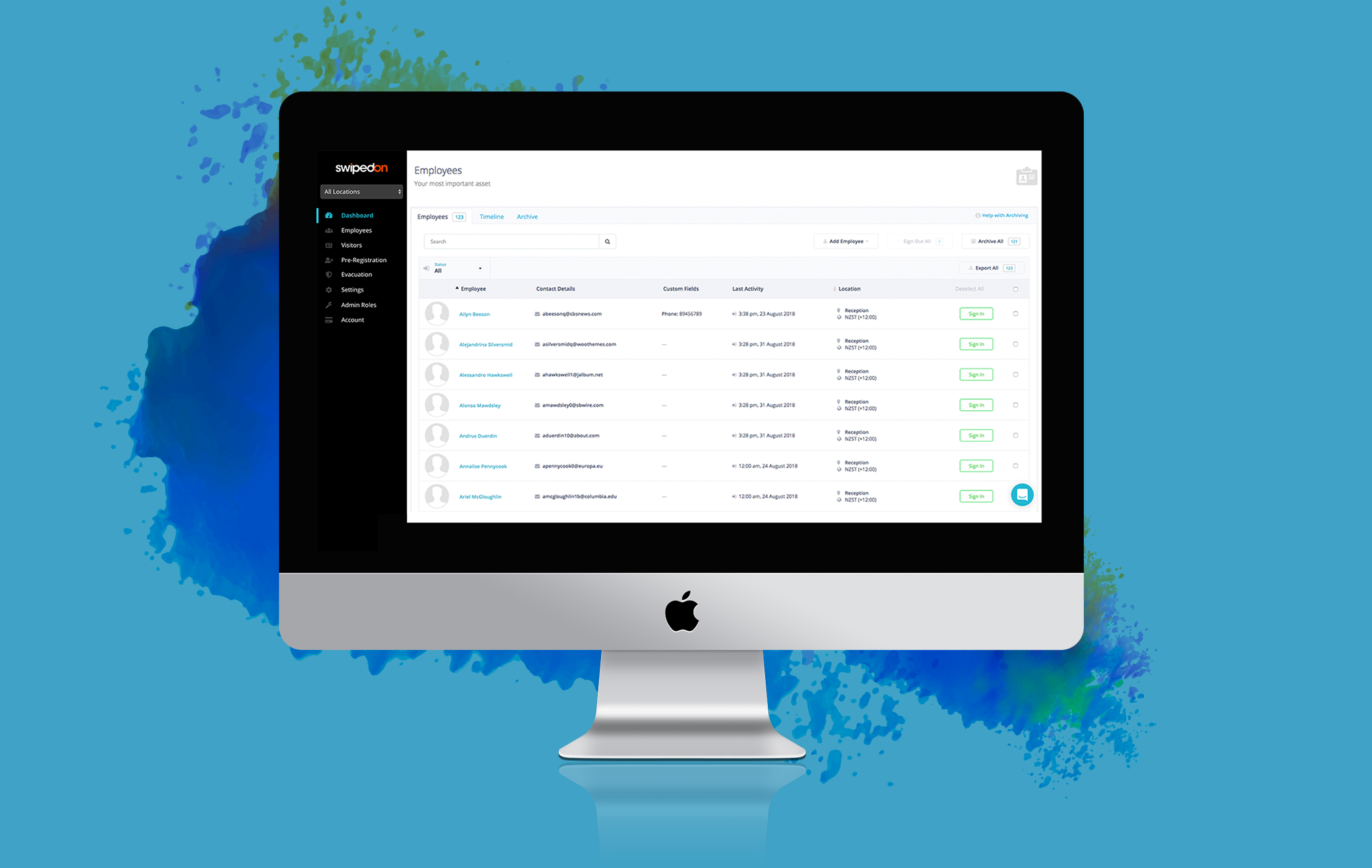 Winter is almost finished for another year here in New Zealand and spring is upon us. We're really excited to let you know about the new improvements we've been working on during the last few weeks.
Here's a closer look at what's new:
Visitor Field Improvements
As one of our top requested feature improvements, we know how important it was to allow our customers the ability to edit the mandatory 'Company Name' field. We're excited to let you know that this is now possible.
To make use of this new improvement, you'll need to be running version 2.9.4 or later of the SwipedOn app. Once updated, simply head to Settings → Visitor Fields to edit the label of Visitor Field Two. You can read more about this here: Visitor Fields

Visitor field one and two are still mandatory fields, as we use these to uniquely identify your visitors in the SwipedOn database.

Employee Pages
We're also pleased to bring you updated UI and functionality around our Employee pages.
Highlights include:
Exporting Employee Data
You can now export data directly from the page you're viewing, which instantly downloads the report to your browser.
You can now export a list of your employees. This is great as you can now export your employee list, amend any changes you need to make and upload using our new Employee Bulk Upload tool.
Contact details and time zones are now more consistent and apparent
You can read all about exporting employee data here: Exporting Employees
Archiving Employees
This update also brings with it a change to how you previously deleted employee information.
Previously, when you deleted an employee, their information was 'soft deleted' from SwipedOn, allowing for movement records to be retained. We've now renamed this to the more appropriate term - Archive.
Archiving employees is useful when you wish to remove employees from your iPads, but still keep their movement history or restore them back to an active state should they return to your business.
Anonymizing Employees
If you would like to permanently remove all personally identifiable employee information, you can do this from the Archive. You can read more about how to do this here: Anonymizing Employee Data
iPads and Device IDs
Another new update is to the iPads and Locations page in your settings.
You can now easily see if your iPads are running the latest version of SwipedOn and what time they were last active.


We're really excited about these updates and we know you will like them too. Don't hesitate to comment or get in touch with any feedback, we're always happy to hear from you.